Bobby Carroll was one of the "Kelly Kids" of the early 1960s of whom much was expected, and indeed much might have been delivered if they had been better coached and managed.
He had already won a Scottish Junior Cup medal with Irvine Meadow before he made his Celtic debut in 1959.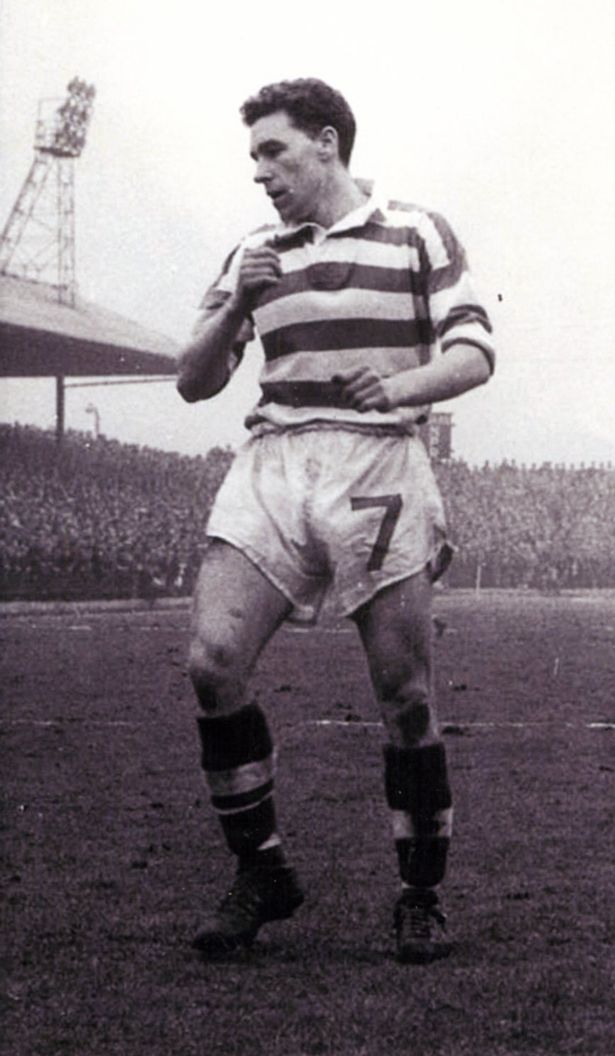 He was fast and looked good with the advantage that he could play on either wing and there were times in the 1961/62 season when the forward line of Chalmers, Jackson, Hughes, Divers and Carroll looked as if it might just bring the glory days back.
In November 1961, Carroll scored a great goal against Dundee at Dens Park, and things looked good, but inconsistency was the bane and the promising season ended in tears. Carroll does however have the honour in September 1962 of having scored Celtic's first goal in European football against Valencia.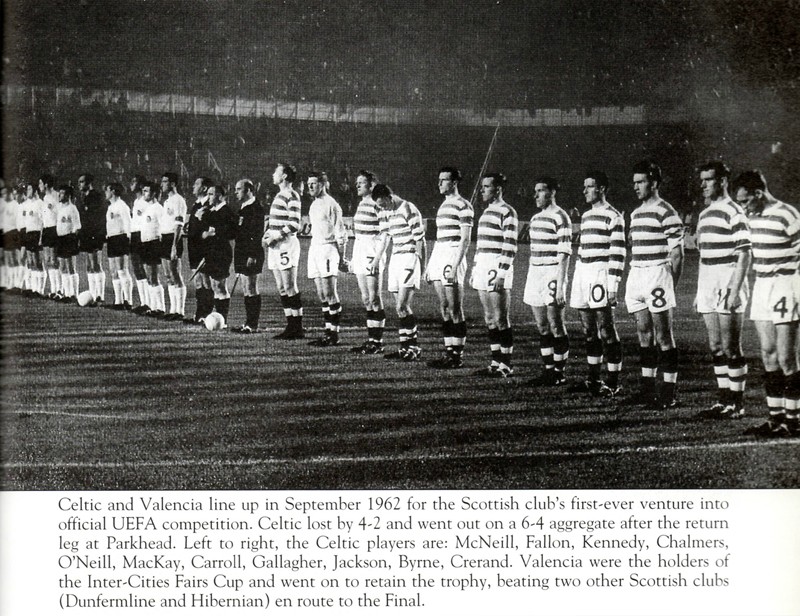 He might have been better if he had been persevered with, but in early 1963 he was on his way to St Mirren and then Dundee United for whom he scored on that hot day at Tannadice which opened the 1965/66 season.
He was a man who might have been a Celtic great, for he certainly had the makings of one. It was a pity that his time at Parkhead was one of such chaos. He died in 2016.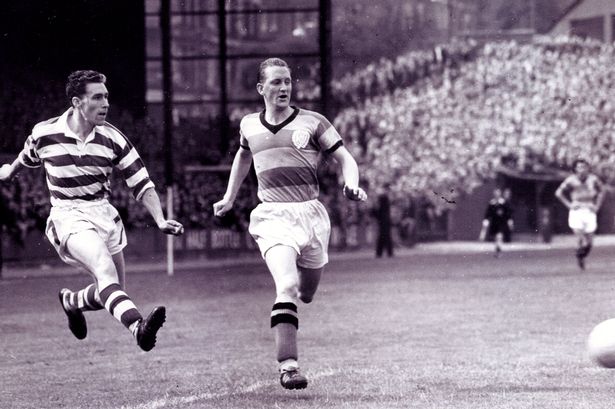 David Potter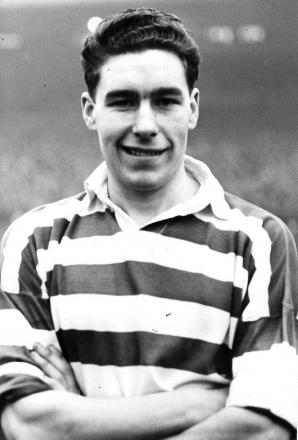 The Celtic Star's book promotion has been so successful, with hundreds of books at great prices being posted to Celtic fans all over the world, that we've decided to continue with the sale until the end of July. We've reduced all six books currently available from their usual retail price of £20 and prices are as low as £6 (see below).
All books are high quality hardback, with some signed by the author. And it's also worth noting that you only pay postage on one book, so it's free for the second, third and so on. ORDER HERE or click on The Celtic Star image above…this is how it feels to be Celtic!