Joe Cassidy was a Celtic hero at a time when they needed heroes. The years immediately after the Great War were dire with poverty and so many families lacking a bread winner. Joe first appeared before the Great War but did not feature much. In the war, he won the Military Medal with the Black Watch, and became known as "the Trooper".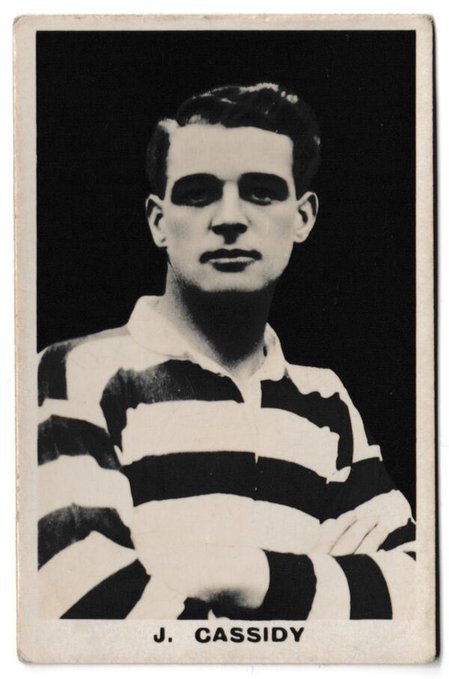 It was New Year's Day 1921 that brought Cassidy to the forefront with his two goals against Rangers at Ibrox, all of which triggered the famous sight of the brake clubs heading home with slogans like Sinn Fein 2 Black and Tans 0 chalked on them.
From now on, the handsome Joe was the hero and 1923 was the year in which he won the Cup for Celtic by scoring 11 goals and hit the net in every round bar one. He scored the only goal in the final against Hibs. It was a curious header into an empty net after the goalkeeper had been deceived by the bounce of the ball, but the goal was celebrated with much glee, because it was Celtic's first win since the Great War, and it now meant that Celtic had levelled Queen's Park's tally of ten victories.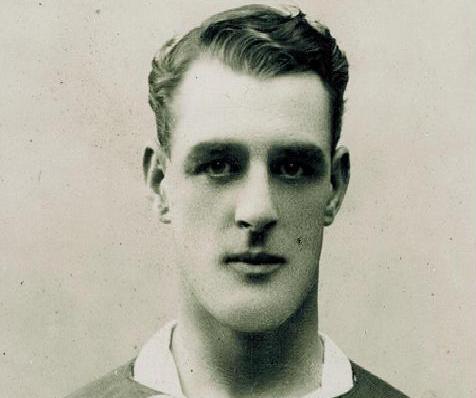 Joe left the club in 1923. He later played for Bolton Wanderers, Cardiff City and Dundee. On the day of John Thomson's debut in 1927, Joe was playing for Dundee and now slowing down, so much so that the Celtic supporters sang the old slave song "Poor Old Joe".
David Potter