Bobby Evans, always distinguished by his red hair, played for Celtic between 1944 and 1960.
He came from St Anthony's as a forward originally, but he soon settled as a right half, although he was also capable of playing with distinction at centre half, and he featured in the two half back lines of Evans, Stein and Peacock, and Fernie, Evans and Peacock.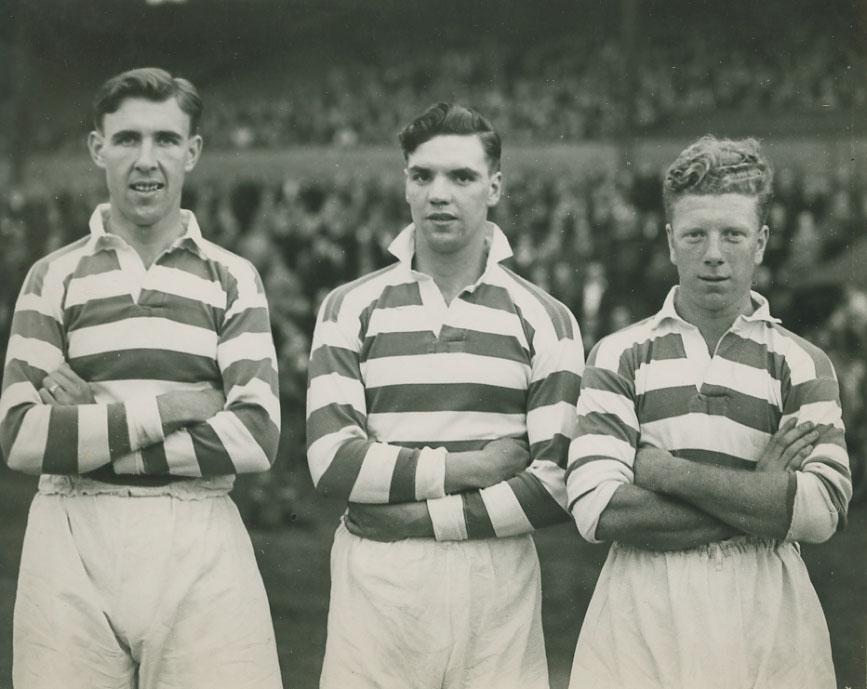 It is difficult to over estimate the influence that Evans had on Celtic in the 1950s, for Celtic had some poor teams in that era and were pulled up into respectability by Evans. The cliché "Evans, as usual, was superb" appeared regularly in evening and Sunday newspapers.
He played 48 times for Scotland and never let them down either. He won two Scottish Cup medals, two Scottish League Cup medals and one Scottish League medal – a scant return for a player of such ability.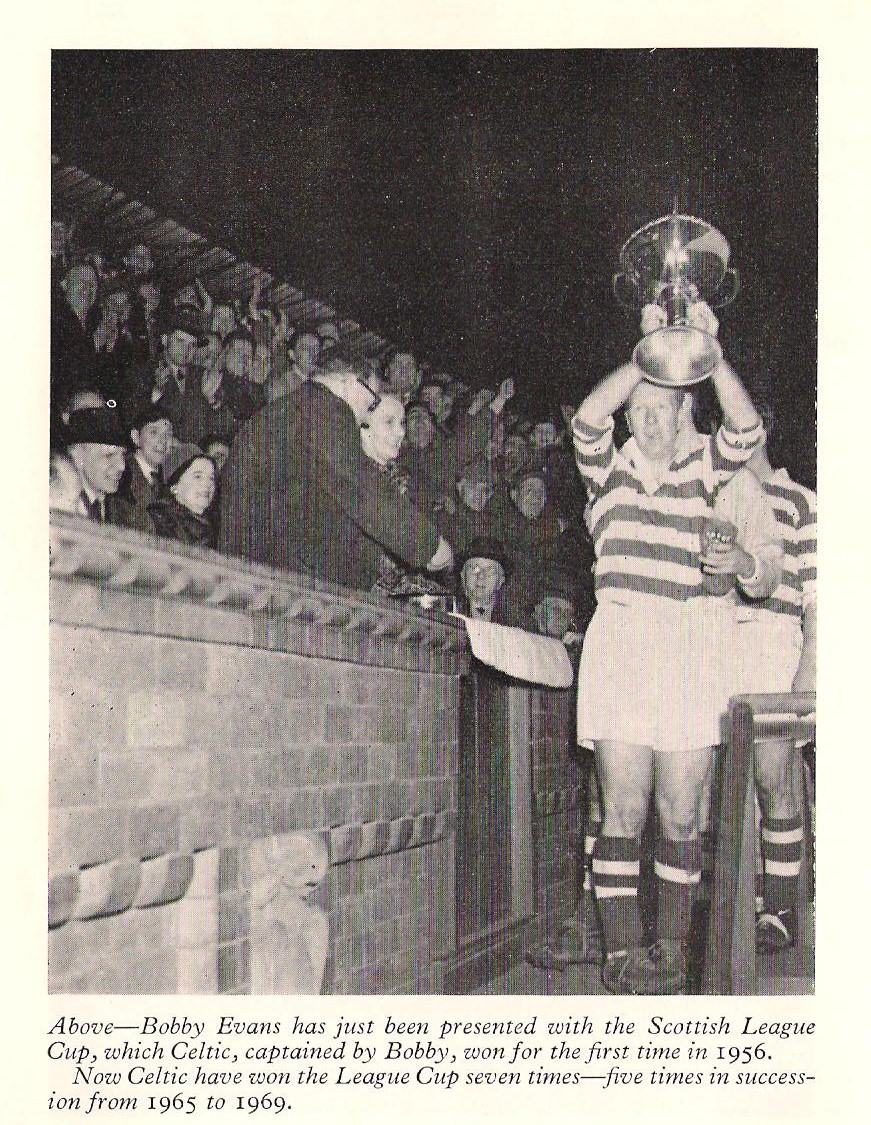 He was captain of the side, taking over from Jock Stein in 1956 but losing it a year later to Bertie Peacock, possibly because of a poor performance in the Scottish Cup semi-final replay of that year against Kilmarnock.
Famously he and Charlie Tully came to blows a few days before the 7-1 League Cup final but the two of them were professional enough to patch things up and move on. His departure to Chelsea in 1960 when he still had a good few years left in him, caused a great deal of distress to his many fans.
David Potter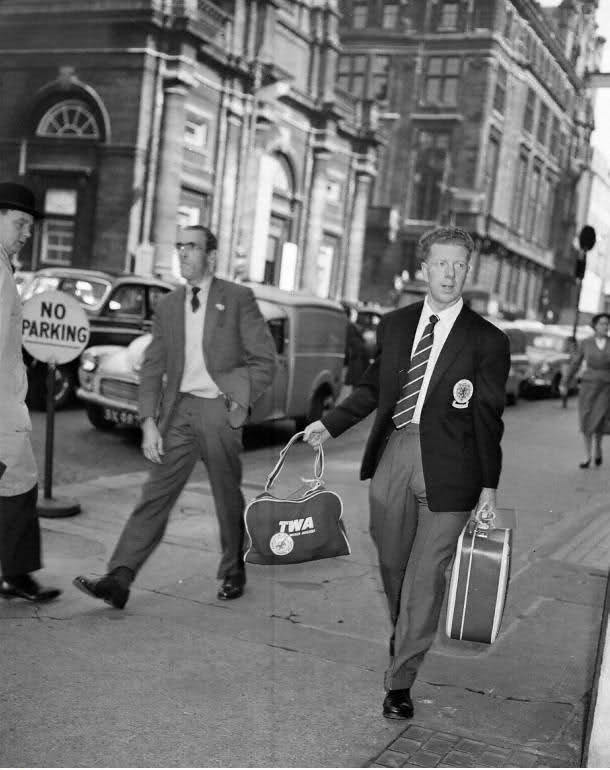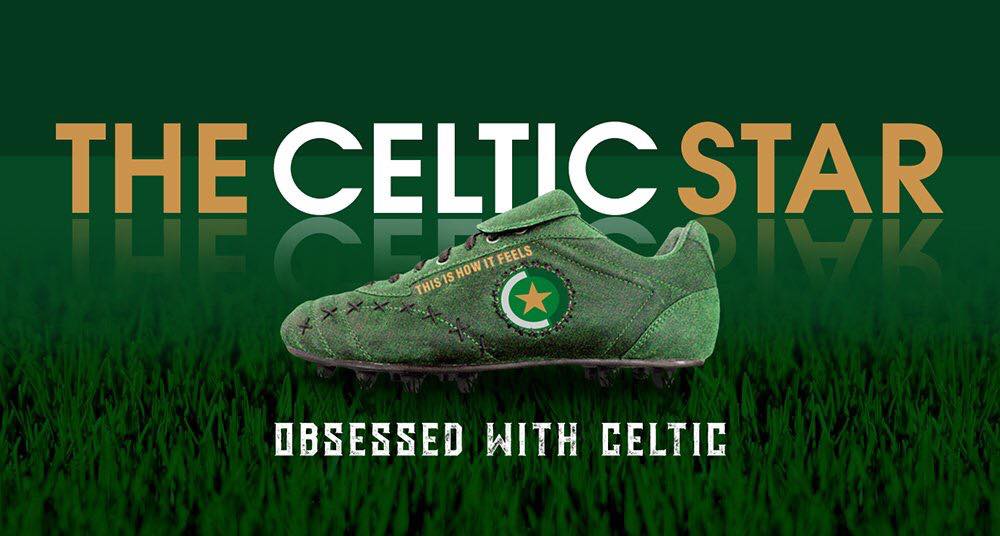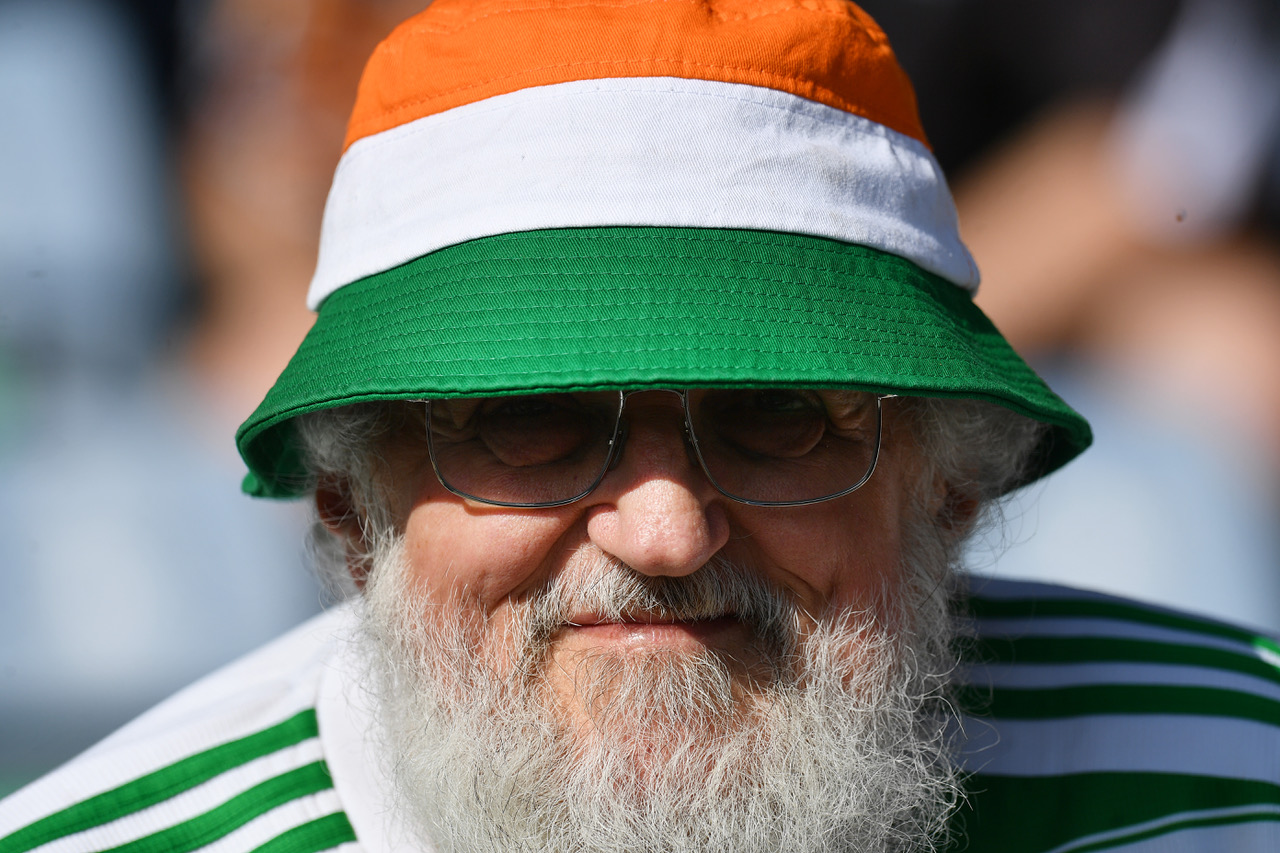 The Celtic Star's Father Day Promotion is in full swing with hundreds of books already on their way destined for Celtic Dads and Grandads on Sunday 18 June. We've reduced all six books currently available from their usual retail price of £20 and prices are as low as £6 (see below).  All books are high quality hardback, with some signed by the author. And it's also worth noting that you only pay postage on one book, so it's free for the second, third and so on. ORDER HERE or click on The Celtic Star image above…this is how it feels to be Celtic!