James Welford is a remarkable character in Celtic history. He was the first Englishman to have won an English Cup medal and a Scottish Cup medal – a feat that has since been emulated by men like Joe Hart, for example – by winning the English Cup for Aston Villa in 1895 against West Brom at the Crystal Palace and then when he came to Scotland for Celtic against Rangers in 1899.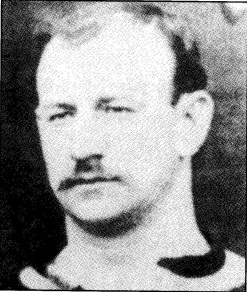 He is also the only Celtic player to have played First Class Cricket, which he did for Warwickshire.
He was one of the early Maley signings in 1897 with Willie's brother Tom bringing him back from Aston Villa, and he immediately brought some solidity to the Celtic defence, so much so that they won the Scottish League in 1898.
Welford was a strong full back with words like "rugged" often applied to him and Celtic did not concede many goals with him around.
He did not last long at Celtic Park, possibly because he did not always get on with tough characters like Dan Doyle and Barney Battles. He went to play in Irish football but then returned to play for Hamilton.
He also played cricket for Ferguslie in Paisley, and remained a solid Celtic supporter until his death in 1945.
David Potter