Few men contributed more to Celtic than the fair haired right half and captain Sunny Jim Young. An Ayrshire man from Kilmarnock, Sunny was playing not particularly successfully for Bristol Rovers on 1903 when Celtic brought him home.
He was a centre half, but Maley saw immediately that he would be a better right half, and it was not long until the legendary half back line of Young, Loney and Hay was born, the three lynch pins of "the greatest show on earth" as they were called, winning six League titles in a row.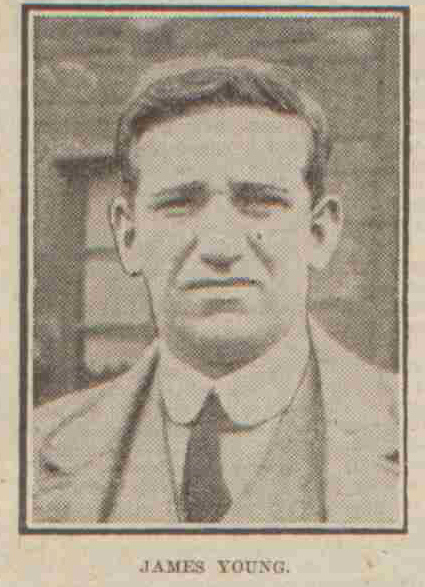 Sunny was famous for his robust tackling and his stentorian war cry of "Face the ball, Celts", as his leadership qualities became more and more obvious when he became captain in 1911.
By 1914, Celtic were once again looked upon as the greatest team on earth, winning a League and Cup double and this continued into the war. In 1916 they had to play two games on the same day (such was the war time necessity) to win the Scottish League. They won them both and it was rumoured that Sunny was wandering around Glasgow looking for a third team to play that day!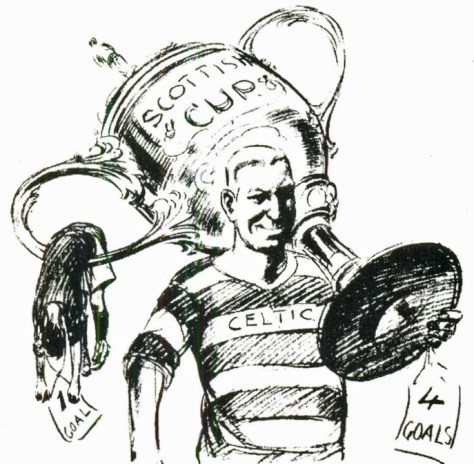 A very bad injury in 1916 crippled Sunny for life and finished his career. He met his death in a motor bicycle accident in September 1922.
He won 9 League titles and 6 Scottish Cups. He remains one of the greatest Celts of them all.
David Potter