There can be few players who have had more of an impact on Celtic than Alec "Eck" McNair from Stenhousemuir. He joined the club just at the start of the six in a row League Championship side in 1904, and left the club some 20 years later having played some 640 games in the Scottish League and Cup and goodness knows how many other games.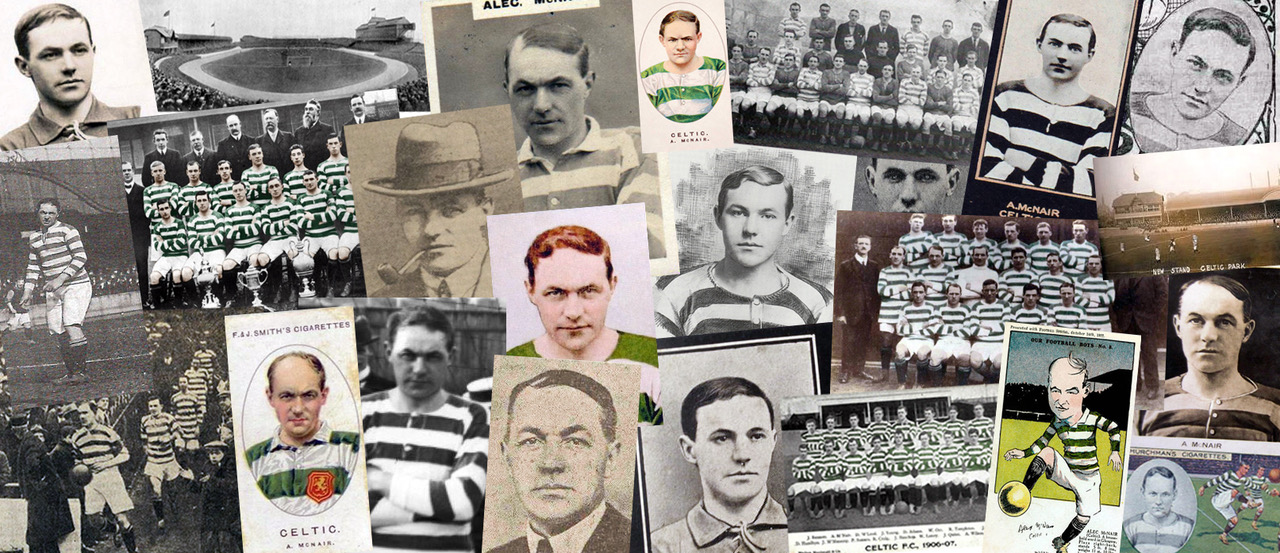 Willie Maley stated unequivocally that he was the most intelligent player he had ever seen.
He was mainly a right back, but his strength lay in his versatility for he could play at centre half, right half or even on the left. He had an eye for the tackle, could read situations and his cool temperament earned his the nickname of "The Icicle".
It was season 1913/14 when the famous Shaw, McNair and Dodds came together and famously they survived the whole winter conceding only one goal!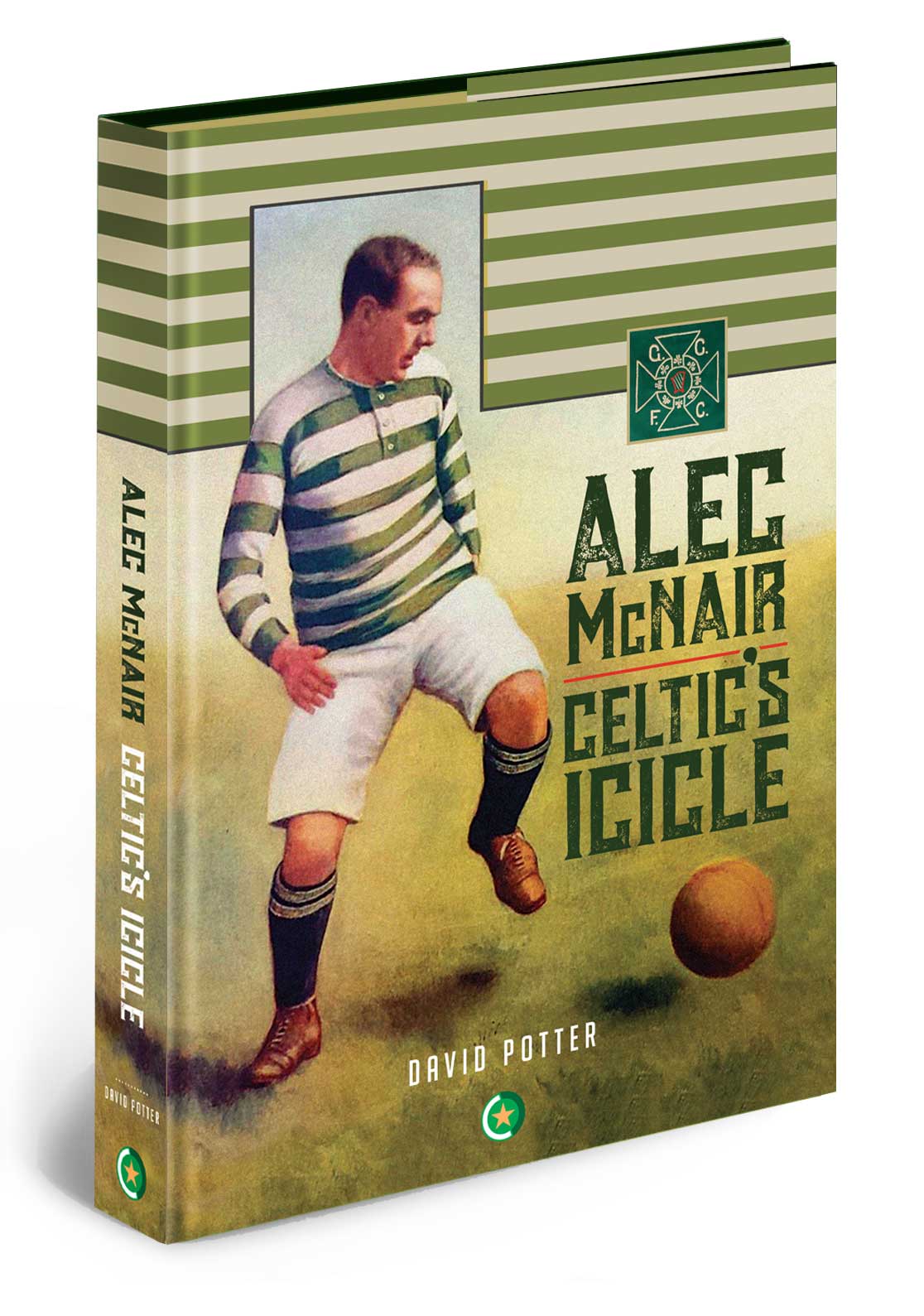 By no means an attacking full back, Eck was the master of the pass back and "Pass it back to Chairlie" (Shaw) became a cliché of what to do when one was stuck.
His wife died tragically in 1915, but Eck kept working in the munitions industries and playing for Celtic, an inspiration to everyone in those dire times, and his last Scottish Cup final was as late as 1923. He won 12 League Championships and 6 Scottish Cups, and played 15 times for Scotland. "Eck" remains a Celtic great.
He died in Stenhousemuir in 1951.
David Potter