The young brother of Frank, Hugh O'Donnell, in spite of having a ready made Celtic name and even a song to himself, did not quite live up to the deeds of the "dauntless red Hugh" who made the Saxons tremble in bygone centuries.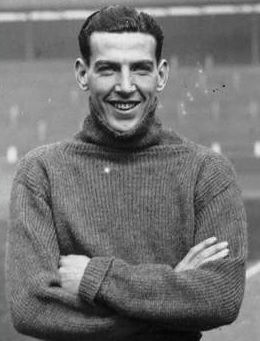 Hugh was a good enough left winger, but possibly not as good as his predecessors Davie Hamilton and Adam McLean, nor his successor Frank Murphy.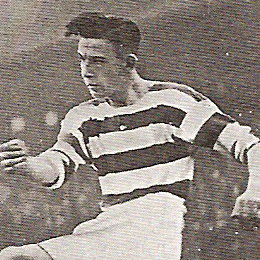 Because of the illness and eventual death of Peter Scarff the 1931 forward line of R Thomson, A Thomson, McGrory, Scarff and Napier was now R Thomson, A Thomson, McGrory, Napier and O'Donnell, and although not as good as 1931, the team was still good enough to lift the Scottish Cup in 1933 with O'Donnell playing well enough.
He was less successful the following two seasons, being out with injury for lengthy spells in both seasons, and the form of the team not up to scratch, as many of the 1931 team began to age.
In May 1935, Preston came in with a bid for both O'Donnells and from then on, their careers took a turn for the better. Hugh played in the losing Cup Final team of 1937, but the following year, the team beat Huddersfield in the final to lift the trophy.
Hugh never played for Scotland – his brother did – but he possibly deserved a chance at that level. He died in 1965.
David Potter