Charlie Napier was a truly talented footballer, much loved by the fans, and yet there was something rather disappointing about him as well. He earned the nickname "Happy Feet" soon after he made his debut in 1929, and it was soon obvious that he was a very gifted player with great ball control, passing ability and not a little speed.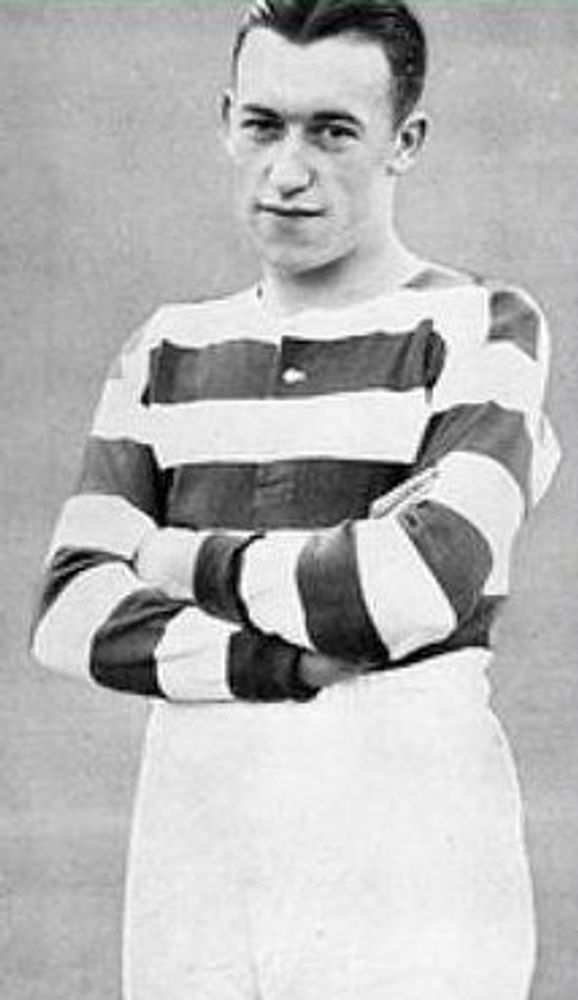 He was sometimes criticised for showing off when it was not really appropriate, but generally the fans warmed to his performances. And yet he won only two Scottish Cup medals with Celtic both against Motherwell in 1931 and 1933, and that was a poor yield for such a brilliant player.
The truth was that Celtic were not a great side in the early 1930s, and there was never any consistency in the performances with the suspicion that Maley did not always approve of Napier's flashy dress sense off the field and his unpredictable performances on it.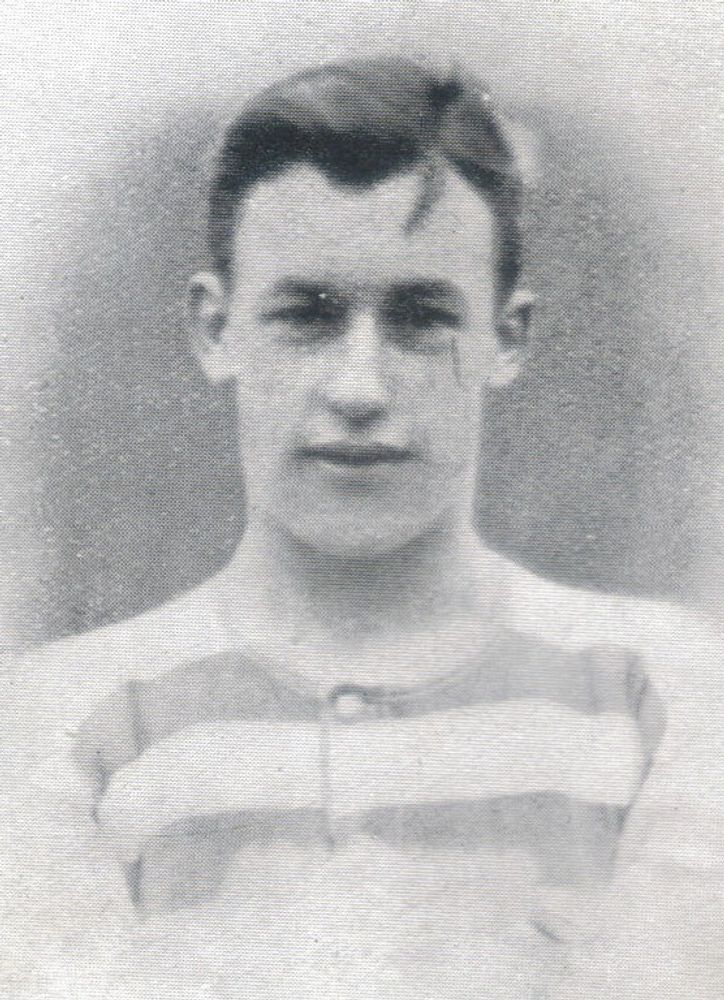 He played 5 times for Scotland, the first Celtic player to play at Wembley in 1932 and in the 1935 game at Hampden, he took two corner kicks from which Derby County's Dally Duncan scored the goals which beat England.
Shortly after that, he picked a fight with Maley about a benefit match and departed to join the same Dally Duncan at Derby. Celtic fans everywhere were devastated, for they could never get enough of "cheeky Charlie's capers".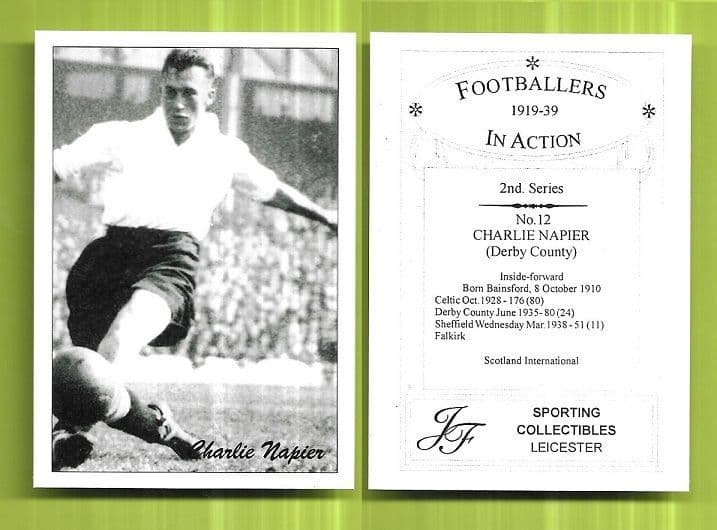 David Potter