BRENDAN RODGERS spoke to the media at Lennoxtown this afternoon and as you can imagine he had plenty to get through. The Celtic manager confirmed  that Moussa Dembele had been asked to leave the training ground this morning to "protect the environment" – Rodgers asked Dembele to go inside and confirmed that it is "highly unlikely' that the French Under 21 striker will play on Sunday against Rangers.
Rodgers repeated what he said last night after the 3-0 victory over FK Suduva, that the club had made its stance clear to Dembele regarding not wishing to sell him in this window, although it remains unclear why personal terms were allowed to be agreed with the French side.
"Negativity can impact squad,' Rodgers state and noted that "players handle disappointment differently "  – he said that it wad the managers' job to protect club in these situations.
"Money is paid into players' bank account every month. They have to work for it," Rodgers noted as he prepares for another huge game without the services of one of his top players.
Rodgers was asked about the through the night Twitter comments on the Moussa Deembele account – thought to be run by his agent and the Celtic manager admitted  that he'd be "disappointed if Moussa's Twitter comments are directed at him after all he's done to develop the player."
The gaffer then went on to explain the plan that was in place at Celtic concerning Dembele.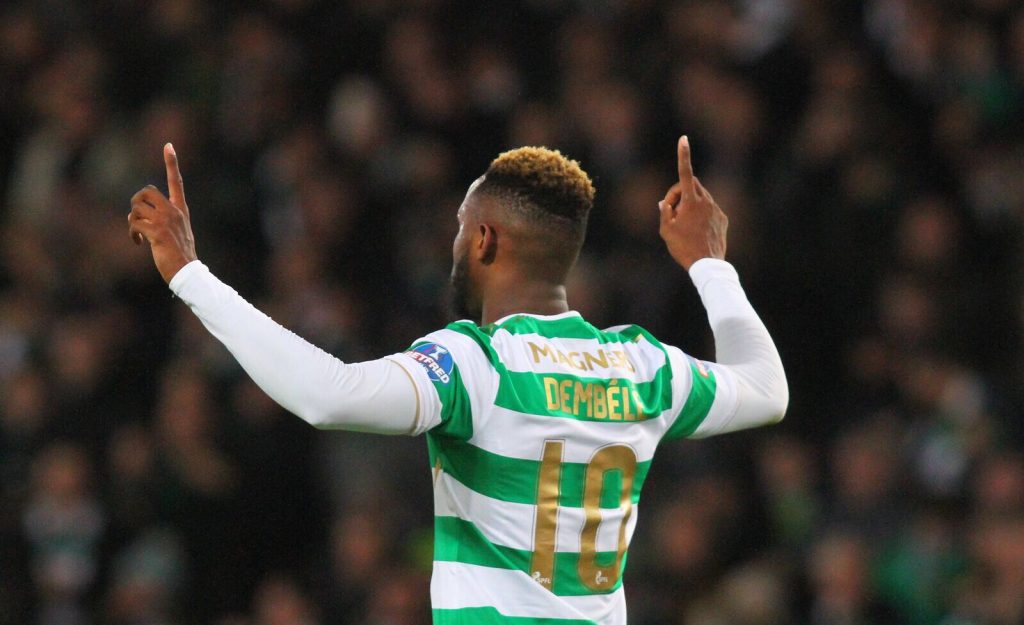 "The plan for Moussa was to sign for 4 years and if reached a level then there would be opportunities for him – In his time at Celtic there has only been 2 bids. One at the last minute," Rodgers said.
He hasn't gone into cryptic messages with Moussa and will deal with it internally. Rodgers did speak about the remarks made about Brighton, saying that Dembele's  comment was 150% wrong, "I never said it," Brendan said.
"I was in contact with Brighton in last window but that wasn't about Moussa. Being a Celtic fan and knowing the size of the club I wouldn't say it,"
Brighton is a bigger club? Come on!  Rodgers then said that Celtic would decide internally today on Dembele's future.
In other matters Brendan confirmed that Filip Benkovic is signing on a 12 month loan deal, and described him as "aggressive on ball and ready for this level at 21."
On Mulumbu, he has been given the number 27  jersey. The midfielder has been keeping fit with personal trainer so should be good to go from the off.  The player heard about Celtic interest 2 weeks ago, he already knows some of the players at the club and believes that  his experience will help younger players, "but I still have the legs," he promised.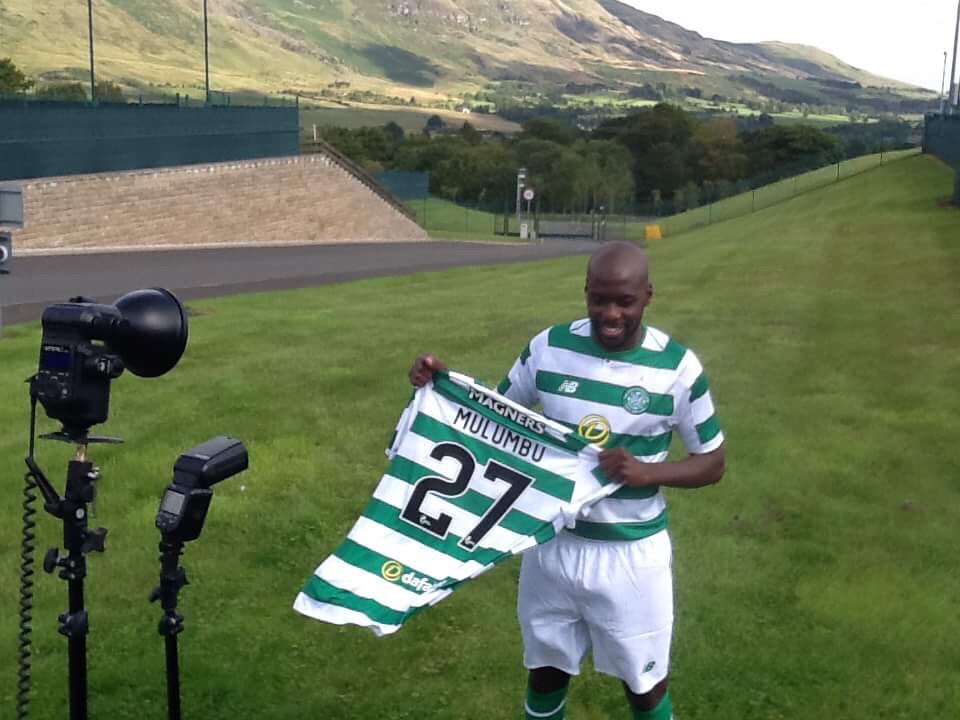 Looking forward to Sunday's game against Rangers, Rodgers acknowledged that Steven Gerrard had done well to qualify for the Europa League Group stages and said that the pair haven't spoken yet since his former Liverpool captain took the Ibrox job.
"We are too busy to be friends so we haven't talked  but I look forward to seeing him," Rodgers admitted.
He noted that Sunday's game will have a "different fan dynamic which will be interesting," and stated that he wants from his team.   "We're looking to stay calm, play aggressively and show our qualities. We aim to win every game we play," Rodgers said.
On the Europa League draw Rodgers revealed that the Celtic plan is to get out of the Group and see where that takes us after Christmas.
Moussa Dembele left the Celtic training ground at 1.45pm, destination unknown!
WHAT DO YOU THINK? The Celtic Noise is the new Celtic fans forum, it's easy to register so click on the box below to sign up and have your say…