"Research is to see what everybody else has seen, and to think what nobody else has thought," observed Szent-Gyorgyi.
In the space of a week Celtic has lost two legends – European Cup winning captain Billy McNeill and European Cup winning goalscorer Steve Chalmers.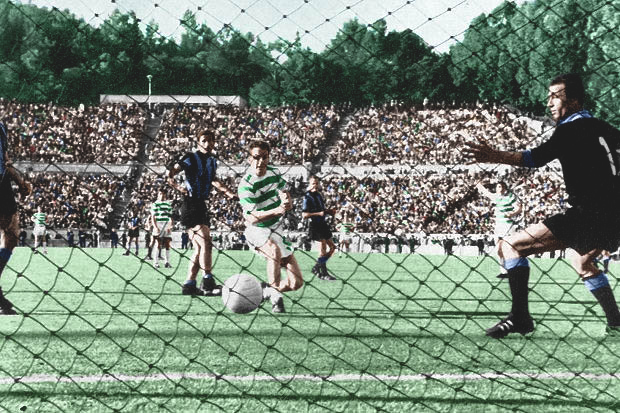 The short gap between these profound losses to the entire Celtic club has been a shock in itself. We all know father time catches up with us all and perhaps given their ages you would even expect it, but as anyone who has lost friends and family to a protracted illness even when you know it's coming it's still floors you, you're still lost and numbed as much as you thought you had planned and prepared for it.
The illness both have sadly succumbed to after a brave battle is the dreaded Dementia.
This is an illness which appears to have a link to professional football, so surely it is time to look at the possible links to the heading of footballs so we can find a way to protect future generations?
Dementia is a group of symptoms that affects mental cognitive tasks such as memory and reasoning. But Dementia isn't just about memory loss. It can also affect the way you speak, think, feel and behave. It's often a very slow progressive disease.
According to the Alzheimer's Society there are around 850,000 people in the UK with Dementia. One in 14 people over 65 will develop Dementia.
Given both Billy and Steve have suffered with this horrible disease, there are many out there who are asking if there is a direct link between the disease and the repeated heading of a football. These questions deserve answers, scientifically researched and properly funded answers. This funding must come from within the sport.
It is well recognised that boxers can develop Dementia – sometimes called Dementia Pugilistica or, colloquially, 'boxer's brain' it's characterised by slowing of movement and thought processes. The most famous example being Mohammed Ali.
Of course, in boxing, trying to knock someone out could be regarded as the point of boxing. In football, repeated minor knocks to the head, without loss of consciousness, is seen heading the ball as a side effect only.
Jeff Astle's daughter Dawn begs current and former footballers to help oust PFA chief Gordon Taylor #wba https://t.co/DQvGrythca

— Matt Wilson (@mattwilson_star) November 20, 2018
Down south we saw great controversy when the family of Jeff Astle the England World Cup winner tried to get the FA under a now retiring Graham Taylor to seriously invest in the money and trials to seek answers as to whether there is a direct correlation between heading the football and ex-footballers who are Dementia sufferers.
Gordon Taylor defended the £125,000 the Professional Footballers' Association allocates to Dementia research each year. If you look at that figure compared to what pours into FA coffers it pales into insignificance, in fact it pales even if you just look at the Chairman's own annual salary of a reported £2,020,393 in 2017/2018.
The family obviously thought differently. Her father Jeff Astle died in 2002 aged only 59. A coroner actually ruled his brain trauma was caused by heading footballs.
Dawn was so disappointed at the PFA's handling of the issue given the learned opinion of the coroner, she actually walked out of a meeting with Gordon Taylor.
The Astle family has campaigned for more research into the link between football and Dementia since 2002, that's 17 years ago and are we any further forward?
They were clearly being frustrated at the lengths the PFA were willing to go to and from the outside looking in it appears there is lip service being paid to this. The annual amount to research it smacks of a token gesture as a reaction to public lobbying.
In Scotland the widow of former Dundee Utd left back Frank Kopel began her own campaign to address the issue. Her campaign called 'Frank's Law' was predominately around the care funding available for those under 65 and she was successful, after a six year public battle, to get Frank's Law into play. It's actually estimated over 9,000 people across Scotland will now benefit from the new policy. A resounding success for persistence success.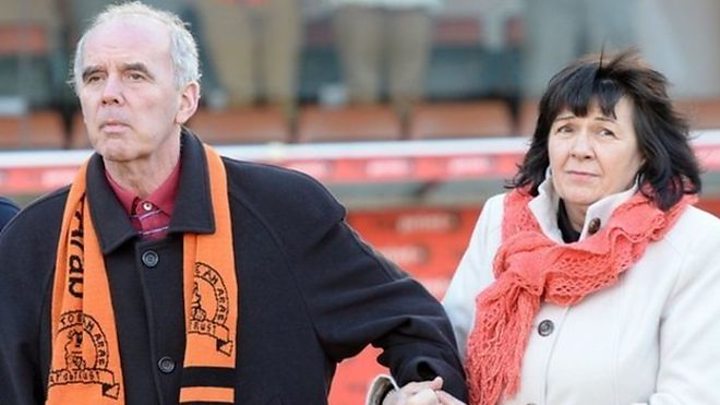 Amanda Kopel received the British Empire Medal in the New Year's Honours List, she has publicly praised the improved guidelines the SFA introduced back in 2015 to protect the health and well-being of players who suffer from head injuries, however Amanda Kopel is now asking the governing body to now help to fund studies into the link between heading footballs and developing Dementia in later life and also introduce measures to prevent more players from suffering in future.
This becomes a safeguarding issue for future generations of young footballers coming into the game. I can understand reticence on the part of governing bodies as acceptance of the outcomes of research may make them look culpable, even liable and the threat of litigation may well be an issue, but it's surely a small price to pay to protect future generations of footballers.
John Hartson and Chris Sutton, high profile ex-Celtic stars have also been vocal in asking the links are properly investigated, in Sutton's case it's extremely personal given his own Father's battle with the disease.
Chris Sutton on his dad's dementia battle, the "national disgrace" of suffering heroes + concern for next generation https://t.co/JbmnCczCYH

— Jeremy Wilson (@JWTelegraph) March 30, 2017
Recently Lisbon Lion Jim Craig spoke to the BBC on an issue that he is closer to than most of us having lost two close friends in the space of a week.
'When you go up for a high ball not only do you head the ball you make contact with the opponent's head a lot of the time.
"There have been a few players who have had problems with Dementia and they really have to do an extended series of tests and investigations.
"You do wonder over a period of time that it causes some sort of damage that eventually leads to what we have seen this week."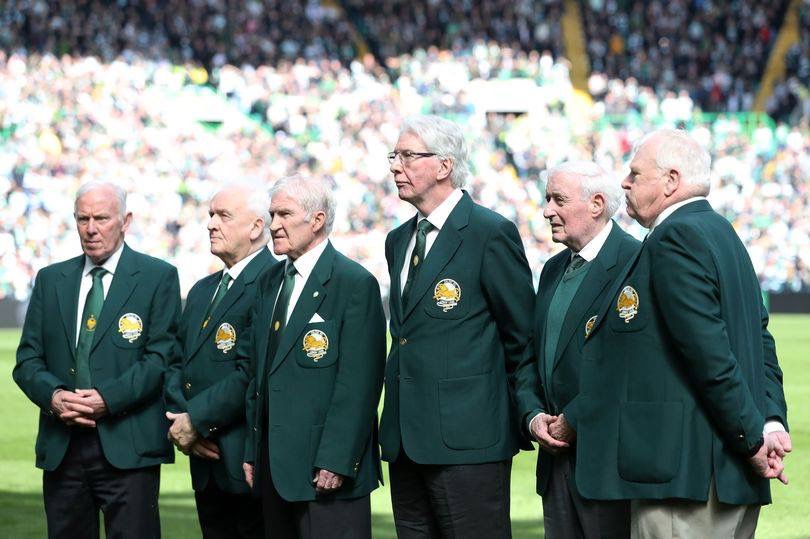 This highlights there are genuine concerns within the game.
Wouldn't it be a fitting tribute to Frank Kopel, Stevie Chalmers and Billy McNeill if all the governing bodies, every professional football club, got together and asked what they can do to research this, asked what they can do to fund this and asked what they can do once those answers are received to implement the resulting recommendations?
This could be the opportunity in Scotland in particular to take a ground-breaking cross party attitude to finding some answers. Even if those answers may be unpalatable it is now necessary to find out what they are and find a way to protect those kid's we go as parents to watch play football.
Protect them from what in the future could be an industrial injury that possibly may result in a long and degenerative condition that ultimately leads to an untimely and avoidable demise.
Scotland's governing bodies and clubs could lead on this. It doesn't have to be about apportioning blame.
We know there a will, let's find the way.
"Research is creating new knowledge," Neil Armstrong said.
Niall J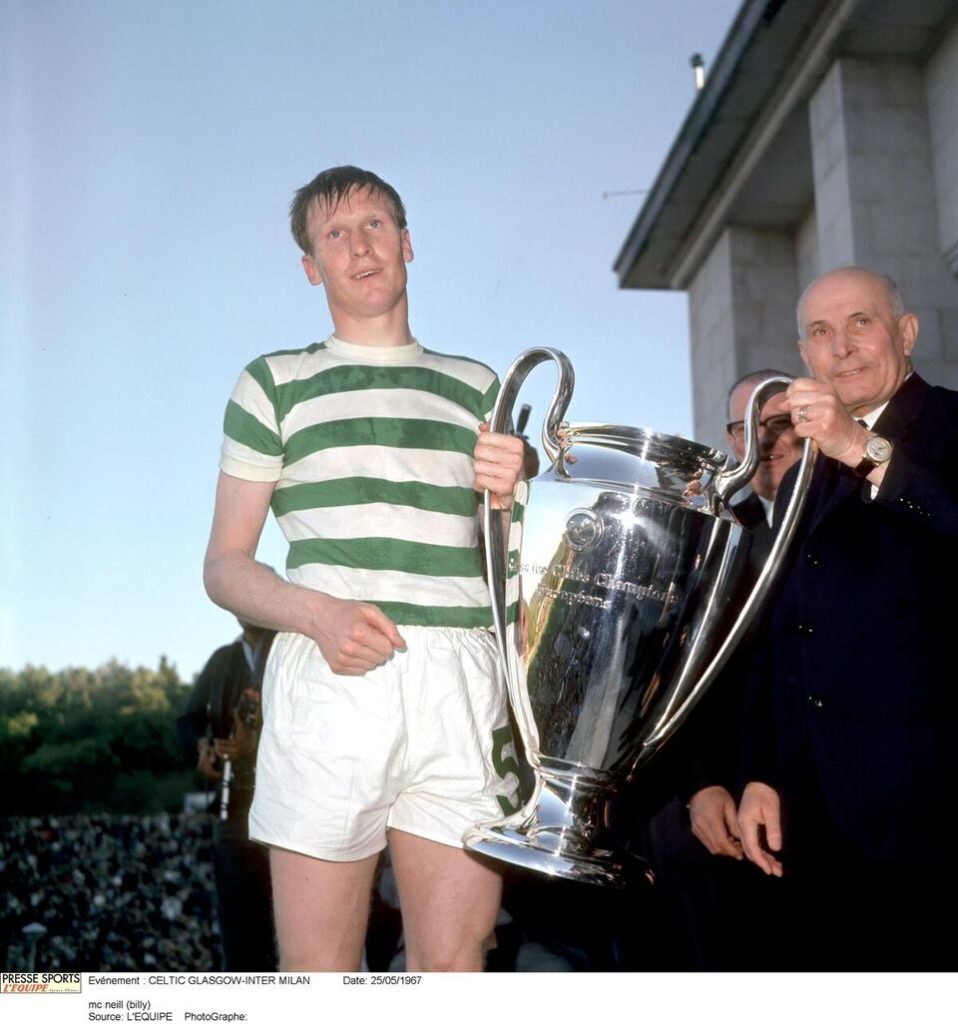 On the eve on Billy's funeral the McNeill family have on the official Celtic site sincerely thanked anyone in advance who wishes to make a donation to the charity Alzheimer Scotland – Action on Dementia and you can DONATE HERE.