With the recent defeat to Ferencvaros resulting in Celtic having qualified for the Champions' league group stages only twice in the last seven years, you start to get the impression the European progression may not be as high on the club hierarchy's agenda.
Speaking in a rare interview, this time to The Athletic,  it's a subject Celtic's majority shareholder didn't shy away from, but it's what was not said rather than what was that some may find concerning.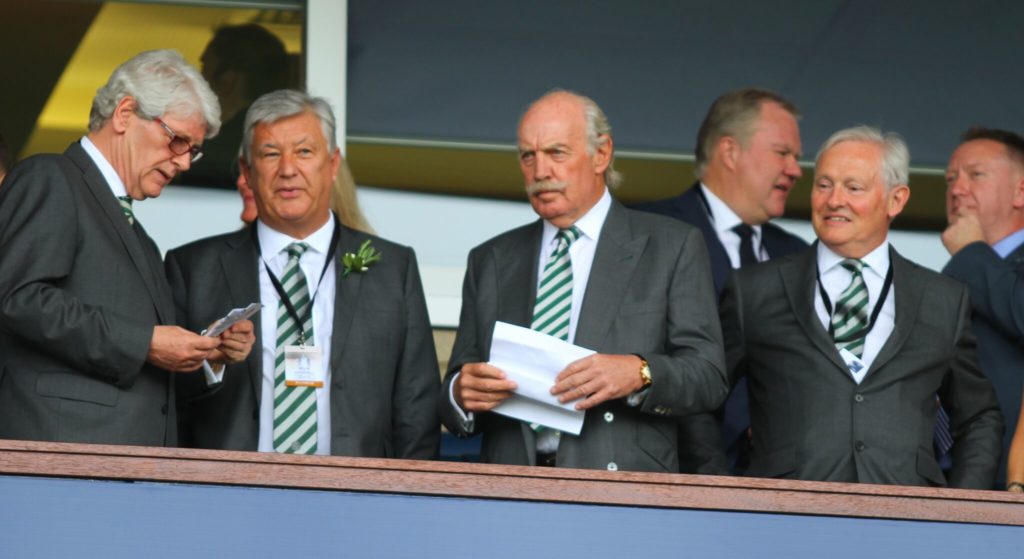 Dermot Desmond certainly seems to place importance on Celtic improving in Europe, indeed he states it's a clear aim for the club every season. Yet when it comes to the reasons for failure, he focuses more on the psychology of the players dealing with counter attacking teams and putting the ball in the opposition net and makes no mention of any collective responsibility:
"What we've got to learn is to cope with the pressure of playing in Europe. That's what I'd say and I think that's a psychological thing rather than a competitive thing. If you talk about the matches we lost in the past couple of years in the Champions League, they were lost despite us dominating possession, or whatever other measure you want to use – except goalscoring.
"And that is something I think is more of a psychological blockage than our football capability. That is something management have recognised and we will do something about it."
"We will address it by asking what the fear factor is in Europe. We will learn how to get over the fear of failure by bringing in experts to help us."
"I know their manager, Serhiy Rebrov, said we were the best footballing team they'd played in the last couple of years. He said he would not like to play us again. Andriy Shevchenko relayed his opinion to me.
"Their counter-attack was the difference. That happens. It's not down to Lenny.  Brendan had the same difficulty. He had the atmospheric pressure of the fans, their anxiety, their requirement for us to progress in Europe and it can be a burden on players. Their feeling does move onto the pitch, that angst. But we've to face it, recognise it and do something about it.
"I don't think personnel is the issue. The personnel were better than the opposition. I think it is inexperience and a fear factor, a fear of failure, and we've got to do something about it. Sometimes, whether you're a tennis player, a golfer, a footballer, there are mental blockages and what we've to do is find a route around them."
Of course, there may well be a psychological issue within the group when it comes to European football, but if there is it's not what's costing Celtic in pressure situations. It may play a part but it's not the primary cause.
There may also be an edge from the stands in games involving Celtic. Brendan Rodgers often mentioned that the impatience, edginess and angst exhibited in big games transferred itself to the pitch. Indeed, under Rodgers the fans appeared to listen and it even seemed to address it. It may be an issue but again it's not the cause.
If Desmond, Lawwell and Lennon have all sat down and decided the input from a psychologist could help to improve Celtic in European football then I'm all for it. But if that's where they've landed after some introspection then their self-reflection hasn't been time well spent.
With a switch from the incessant demand for success having been removed this season – with fans no longer allowed in stadiums – then if that has affected players, we should address that too. There's bound to be some struggling – as Lennon said post-match against St Mirren – without the songs and support of Celtic's absent 12th man, just as much as there may a problem with some within the group struggling with the pressure of playing in front of 60,000 supporters. Different strokes for different folks and all that.
If psychological intervention is to be part of dealing with the 'new normal' then that's to be welcomed. In such strange times, and with a sea change in football environments on and off the pitch with all the changes Covid 19 has impacted on the players, and the long-term effects perhaps now starting to have an impact, then a psychological input seems a sensible approach.
But with all this self-examination going on perhaps we need to really look at why it's the Champions League qualifiers predominately where Celtic are struggling but also examine why different teams under several managers have struggled. That doesn't strike me as a purely psychological issue, if it is it's affected several separate groups of players and at least three management teams.
It's also strangely happened during spells where this side has dealt with intense pressure often transferred manically from the Celtic support inside football grounds, on social media and football phone ins. I'd say our players have stood up to the intensity on several occasion over many years. Nearly ten in fact.
Was the charge to Nine-in-a-Row not fraught with pressure? Was not one, not two but three trebles not something that got into players heads? Was the pressure of THAT Scottish cup final going into the final seconds with the weight of invincibility not pressure? Did they fold, did they ever. Did they wilt at home to Lazio or in Rome? Nope.
Like I say these Celtic players more than most in the history of our football club can deal with pressure. By the time the business end of the season comes around 'squeaky bum time' as Desmond's 90's manager target Alex Ferguson called it, these players seem to thrive. So, what's different in July and August that's not there in April and May?
Could it be by the time April and May comes around these players know who they are playing beside, have a settled team and squad, have a clear tactical approach they know and can carry out, whilst in July and August they don't have that certainty?
Every summer they await new arrivals, every season they start the most important of games having seen the annual clear out having taken place but reinforcements either don't appear or take until the qualifiers are over until they are allocated a peg in the changing room.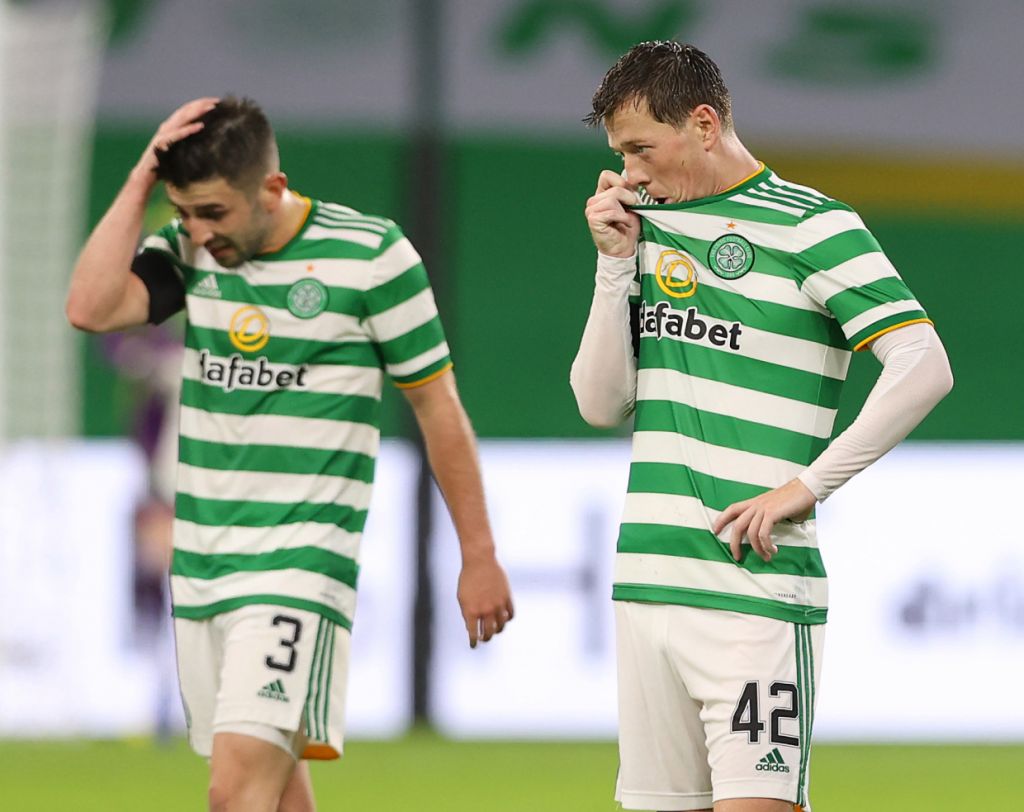 On the pitch these delays lead to gaps in a starting eleven, players moved out of position, squad players taking starting slots then spending most of September to May as back-ups and tactics changed to compensate for the personnel not being in place to start the season. Constant uncertainty.
If there's a psychological imbalance is it affected by waiting on last minute exits for teammates they class as vital? Do these players fret as supporters do that replacements either won't arrive at all or are not of sufficient quality to even come close to replacing them? What affect does it have on the psyche of a dressing room to lose a Kieran Tierney or a Moussa Dembele and see no plan in place? Year in year out they take their starring roles in the same production. Is it a directing issue rather than the performance on stage?
If psychology is now being embraced at Celtic we should be asking why now? Surely, we're 20 years behind the curve on that one. It doesn't bode well for more recent developments like analytics being part and parcel of Celtic's future planning if we haven't had psychological input when most top clubs have had these professionals on the payroll for years.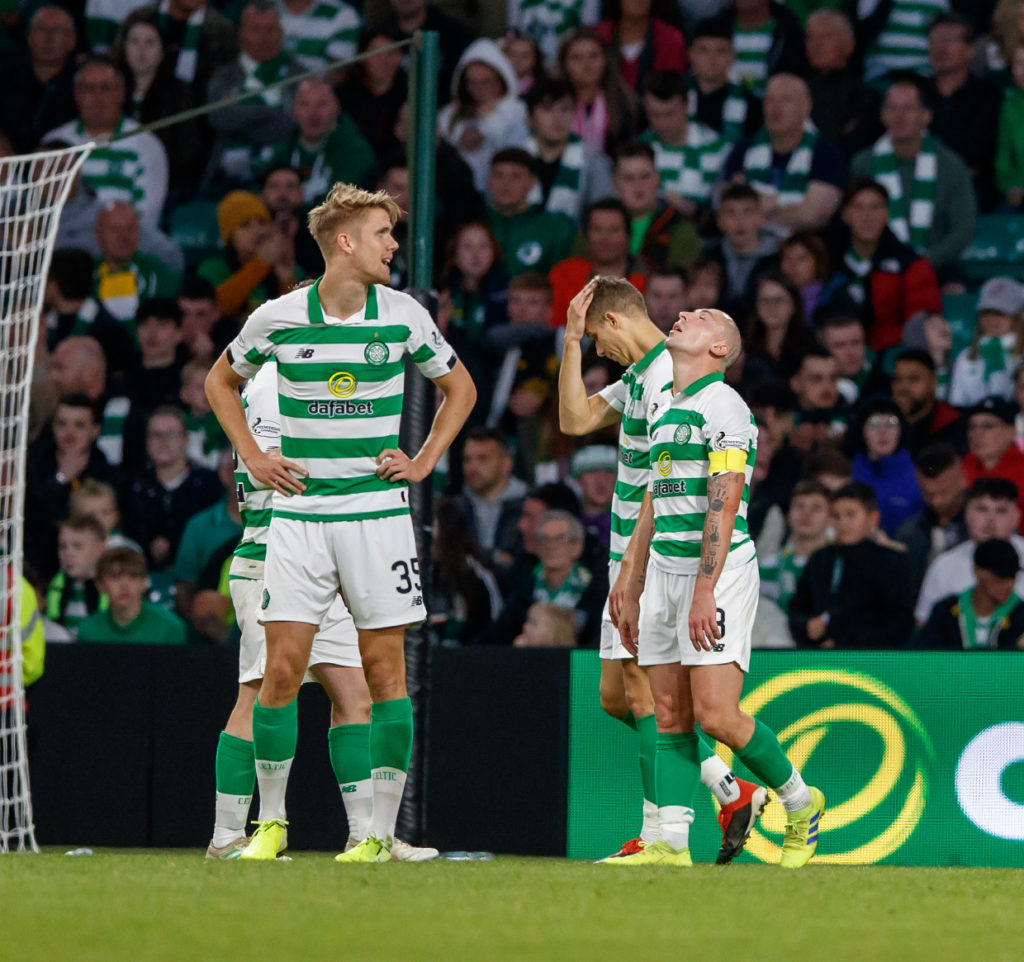 If that's the case it points to the systematic failure at Celtic when it comes to strategical planning at a football operations level. Do these players need immediate attention or do they need stability to perform? Instead of a fire sale each summer followed by a surge of spending would they benefit from a settled approach, cohesive football strategy planned 18 months to two years in advance? Would they benefit by knowing in January that bar a few unavoidable hiccups that they know come pre-season training they need to get fit and up to speed tactically for the European qualifiers, without the merry-go-round of comings and goings on a massive scale we see every year? Can't be good for their psychology that surely.
So, when Dermot Desmond, Peter Lawwell and a somewhat uncomfortable Neil Lennon- evident from yesterday's press conference – consider the psychology of the players, perhaps such intervention should be allied with what they can do to assist these players. How they can make it less fraught every season at the same time every year?
If they can't see the wood for the trees, then perhaps when the psychologist sets out his appointment schedule, those involved in a strategy that's failing should be the first to pull up a chair. Perhaps they could start with a discussion on projection and transference.
Niall J