FORMER CELTIC manager Brendan Rodgers has been signing the praises of two of the homegrown Celtic stars Callum McGregor and your Player of the Year James Forrest.
"Both boys are focused and they're top guys off the pitch as well," Rodgers said in an interview with Daily Record.
"Callum and James speak well and don't involve themselves in silly things.
"They lead their lives professionally. They're not on social media, their only focus is football. They prepare their lives to be footballers. And they both play and train with smiles on their faces.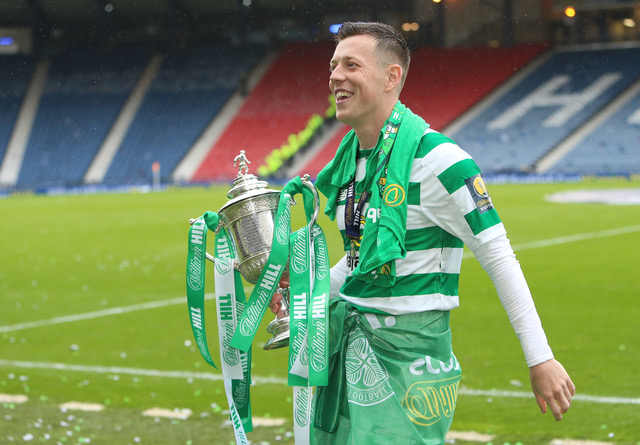 "They were a joy to work with at Celtic and it was so refreshing for me, in my time there, having just come out of the Premier League," Rodgers said.
"To work with genuine guys who wanted to improve and get better, those two were brilliant to deal with."
And Rodgers claimed that James Forrest, with only 6 months left on his contract when he arrived at Parkhead in May 2016, was on his way out of the club until he intervened.
"When I got to Celtic, James had only six months left on his 
contract and the feeling was he'd leave.
"He'd been inconsistent for a couple of years, in terms of his form and his training between games. He didn't have the consistency 
but always had the quality. He's a 
remarkable player and I've always watched him from the outside.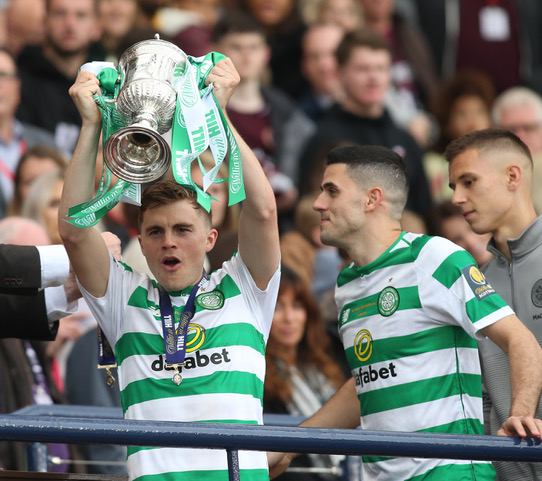 "It was just about trying to maximise that and bring more efficiency to his game. James had the talent but the season before I arrived he'd only scored two goals. The year before that it was four.
"But we got him right physically then helped him mentally. He trained every day and enjoyed the work we did with him. You could see him developing and it was then about pushing him to be the best he could be.
"He got 11 goals and nine assists in the league alone last season. So in terms of efficiency, he's played consistently now at a high level for three years."
And Rodgers was also keen to praise Callum McGregor who is another player who he believes developed under his guidance.
"Callum 
developed his game and plays with incredible personality. He has a wonderful brain for a 
footballer," Rodgers stated.
"But he was another, like James, who is consistent in training and games. He's always had the capacity to play for a big club and deal with the 
pressure that comes with it."