OLIVIER NTCHAM will sit out Celtic's visit to Dens Park tomorrow evening after going off at half time at Murrayfield on Sunday with a tight hamstring.
The French midfielder has admitted that the Premiership game against Jim McIntyre's side has come too soon as far as the injury is concerned and he will not be taking part. He does hope to be ready for the re-match against Hearts at the weekend.
"I think Wednesday will be too early for me. It's a hamstring problem. I hope to be fit in time for next weekend," Ntcham said yesterday.
Ntcham also spoke about the summer bid of £15m from Porto that Celtic rejected.
"I just concentrate on my football. It's my agent's job to deal with all the talk about transfers while I just focus on my job at Celtic.
"I am happy here and I feel I am getting better as a player with every game."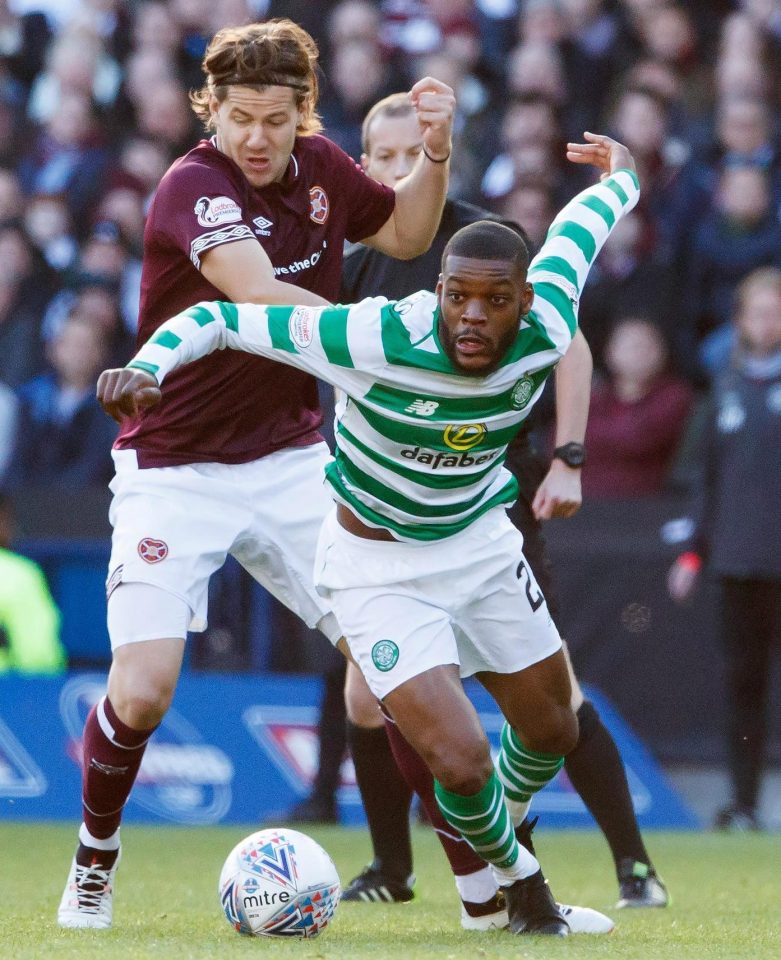 Ntcham was able like the rest of us to sit back and enjoy Celtic's stunning second half showing at Murrayfield that swept Hearts aside in a completely dominating performance that deserved more than the three goals scored.
"I think the best team won on Sunday, so I am happy for the team and happy to be in the final again," Ntcham enthused at the club's press conference.
"We respond positively when questions are asked of us and we do that as a team because we are all together.
"We win like that and we are also together when we lose.
"It was very important to beat Hearts because we play them again on Saturday and that was a good message for us to send out to them.
"It will put a lot of doubt in their minds because, when you lose 3-0, next week they are not likely to play like they were playing before this game.
"I think we could have scored even more goals. But we are improving and it was a positive message when you think of all the players we were missing. It's always nice to win like that. The first half was difficult for us, but we showed our quality in the end.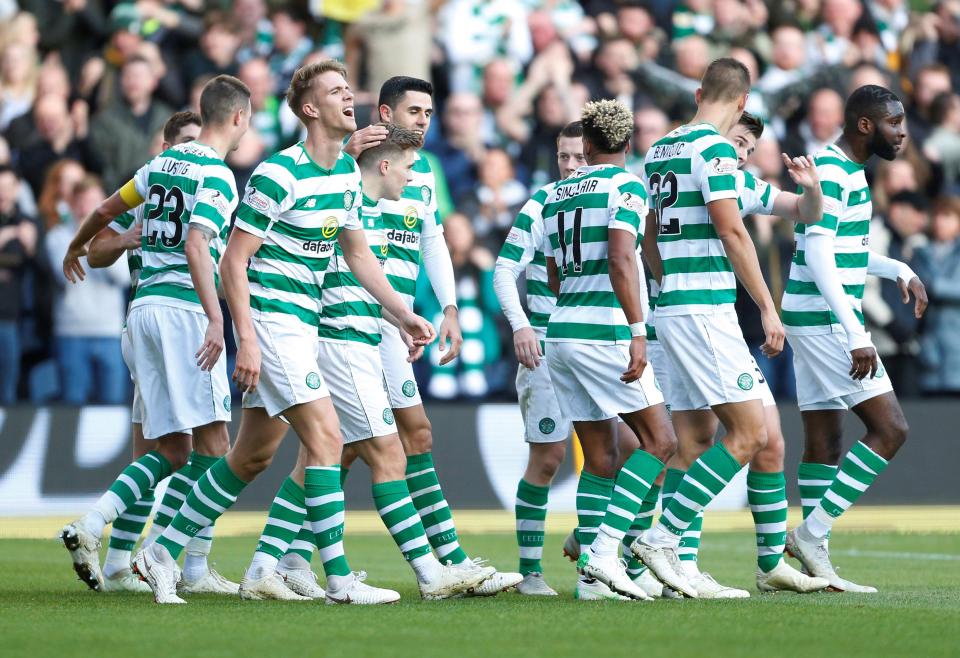 "Hearts beat us at the beginning of the season and that was our motivation," Ntcham noted.
"This was a good game in which to show them that we are the champions. Everyone is close to us, but it's always good to show our quality and determination.
"When we are at our best, though, I don't think there is anyone here who can beat us.
"It was important for us to show that we could win without Scott Brown, but he is with us. He is a major player for us.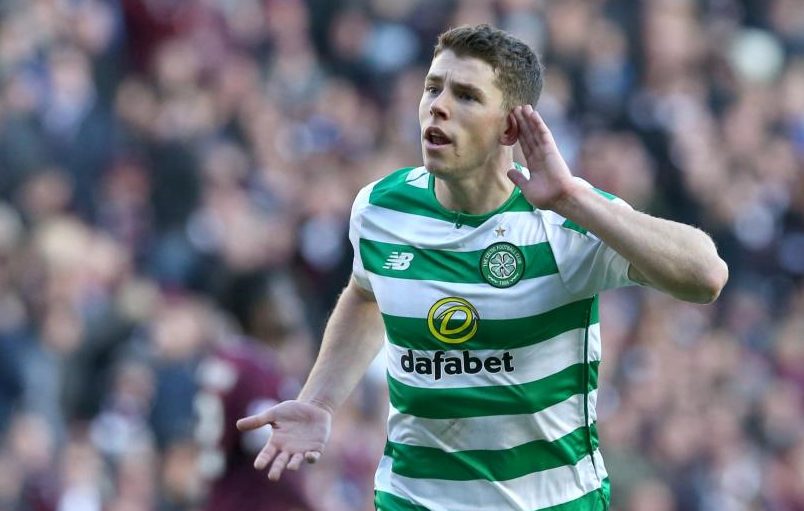 "Ryan Christie really changed the game. He won the penalty and scored a great goal. I hope he can go on to the next level because he works hard every day in training and it's good to have him around."
On his fitness issue, Ntcham said: "I think Wednesday will be too early for me. It's a hamstring problem. I hope to be fit in time for next weekend.
"I am quite happy with how I have begun this season and I want to come back quickly."
Also on The Celtic Star today…
Jim Craig – Brian O'Neill stuns Ibrox with a late Celtic winner…See HERE.