DON'T be surprised if Brendan Rodgers opts to introduce Jermey Toljan to his Celtic side at LEFT back with Mikael Lustig staying in the team on the right hand side.
Toljan has been signed on loan for the rest of the season and can play either right or left back and it is expected that if all goes according to plan he will be played on the right. However…
Emilio Izaguirre has been excellent in the home games but had unhappier days at both Easter Road and Pittodrie, where he was substituted at half time and he wasn't selected at Ibrox with the manager opting to play Callum McGregor at left back, a story that The Celtic Star broke.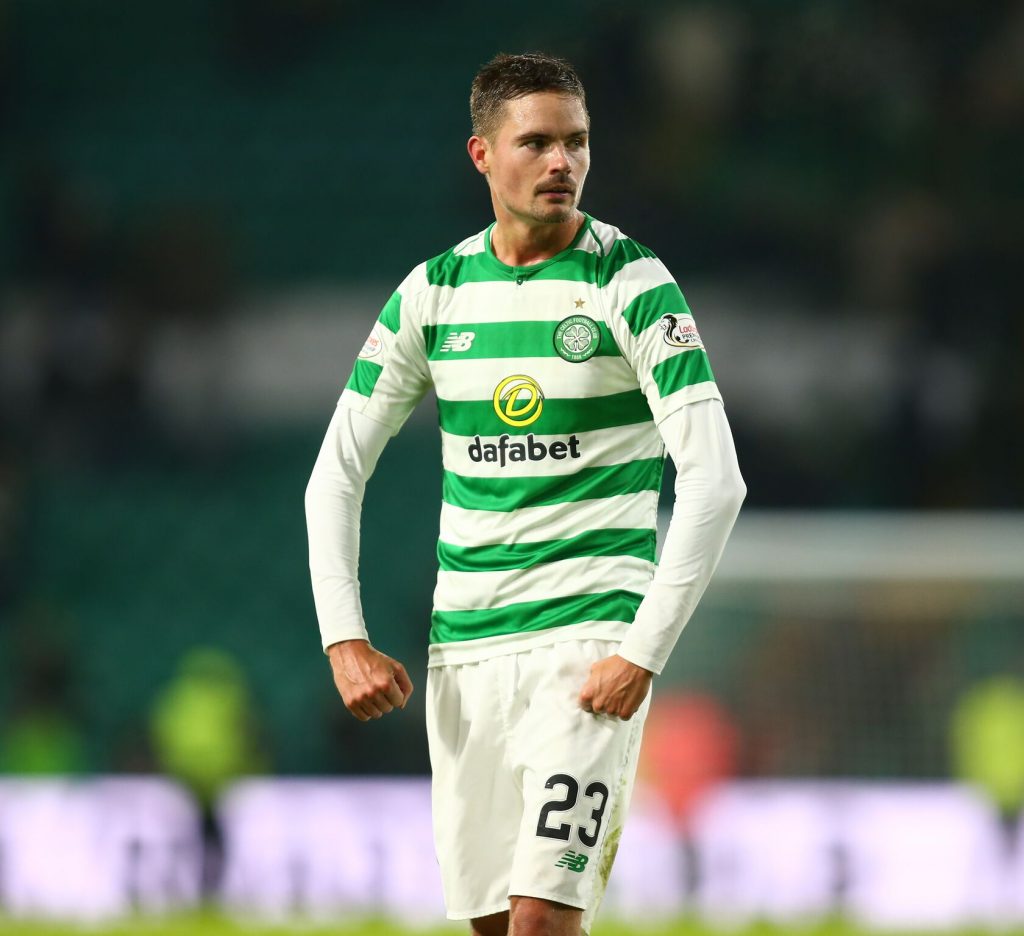 Those games all seem ages ago now but they were our last away outings and tomorrow is our next one. The choices for the full back slots tomorrow – with Kieran Tierney still unavailable – are
A. As you were on Wednesday with Lustig on the right and Izaguirre at left back with Toljan on the bench.
B.Lustig dropping to the bench with Toljan making his debut at right back and Izaguirre staying in the side at left back.
Or
C. Lustig starts at right back, Toljan makes his debut at left back and Emilio drops to the bench.
Don't be too surprised if Brendan opts for the latter…and assuming that KT doesn't make it for the Valencia games (they were leading 2-0 at Barcelona today before being pegged back for a 2-2 draw), which of those options would you fancy playing?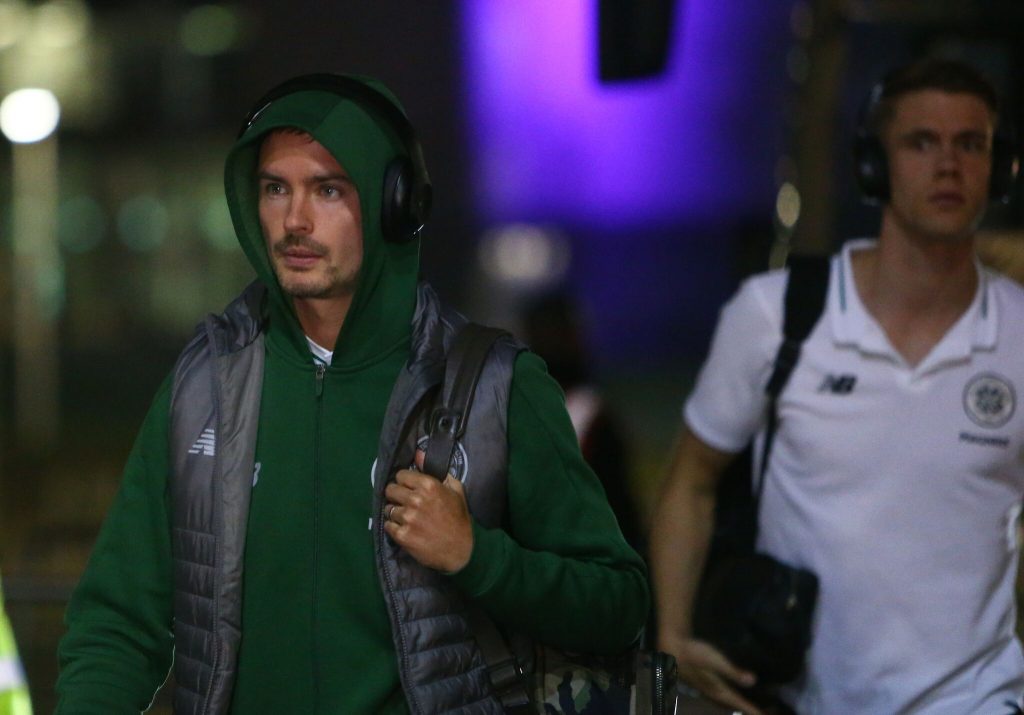 Another thing we have been going on about for a while now is the one year option that Celtic have written into Mikael Lustig's contract and we were beginning to think we had got this completely wrong and this clause didn't exist at all, as we have been telling you.
But of course it does exist and Celtic have to tell the Swedish World Cup star what the club's intentions are pretty soon now. All of this has now been addressed by the manager, who should the usual level of excellent man-management by seeking out Lustig for a chat to update him on his plans for the new signing from Borussia Dortmund, what it will mean for Lustig and also to discuss his future at the club.
So what was said and what's the outcome of Brendan's chat with Mikael Lustig?
"I spoke to him so that he and I know where everything is at," Brendan revealed to the media.
"He is someone I have a real respect for and that is why I made sure I spoke to him the very first moment I could after the transfer window closed.
"We had a nice chat on Friday. He is happy with it and will go with it and we will speak again.
"Mikael fully deserves the respect of knowing the reasons why we would bring in Jeremy and what it looks like going forward.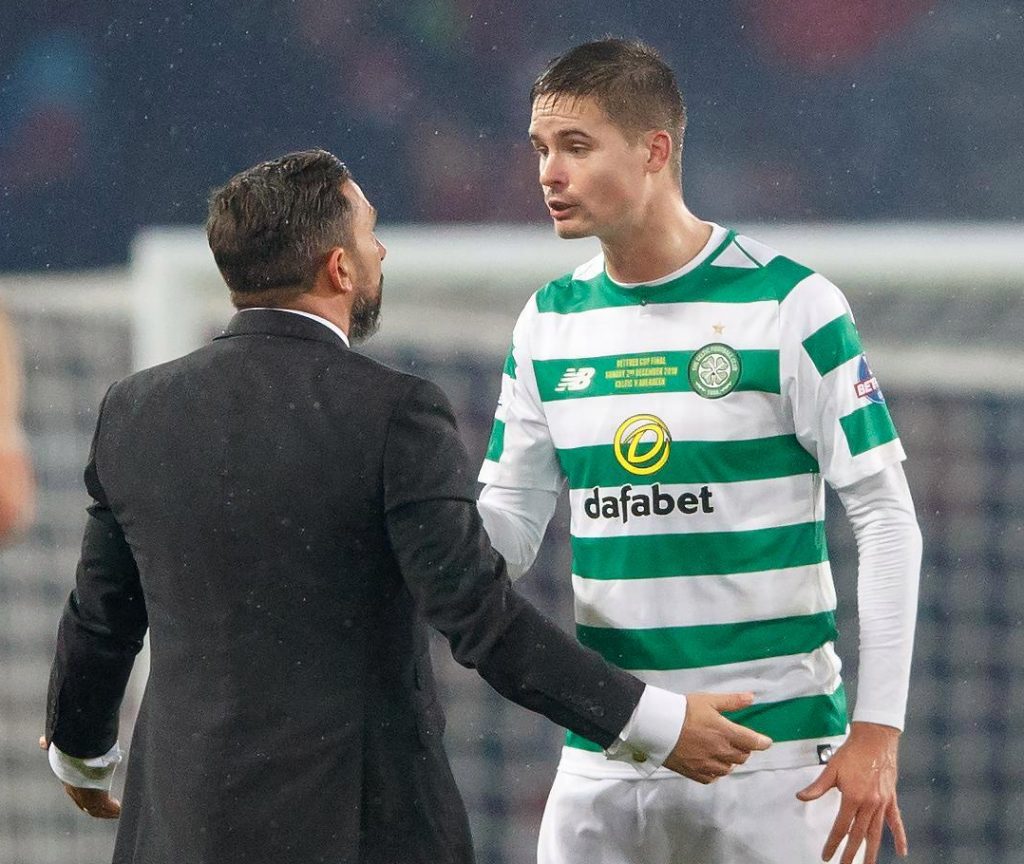 "That's because he has been a great servant for the club and in my time here he has been absolutely fantastic for us."
On the club's one year option, Brendan revealed that he's still not reached a decision on this.
There is not a final decision made on anything. As part of his contract, before the end of the season the club need to make him aware where he is at."
Also on The Celtic Star…
New Bhoy Gutman's Nashville deal is called off and he's heading back to Celtic
Zombie Outrage! Remember the call for Worldwide ban of Celtic tops at Golf? Now it's Cricket
'I've loved every minute at Celtic,' Why Broony is staying for the Ten
Jerry the Pacemaker – 'He's very quick,' says Brendan 'he is dynamic and he gives us flexibility'
The Valencia file (Part 3) – McGrory of Valencia and the end of an era