"Tell me about it," Auldheid stated. "I'm not being sarcastic. I'm a dispassionate supporter born in the Gallowgate. I've had a look inside Celtic Park and saw how it works, or doesn't. We are where we are because we are defined by our local rivalry – stale bread and butter instead of croissant and jam/chorizo and honey.
"And if you have not tried fried chorizo sausage with honey stirred in at the end you have a delight to look forward to. All the rage in the Gallowgate when Lloret de Mar replaced Rothesay as destination of choice. Spot on article," Auldheid added.
I'd pointed him in the direction of the article in question last night. My own comment on it was shorter, using just these three words: "Nail on head" and I'd now like to point you all in the same direction.
"Oh and I do a mean paella," Auldheid added, posting this image…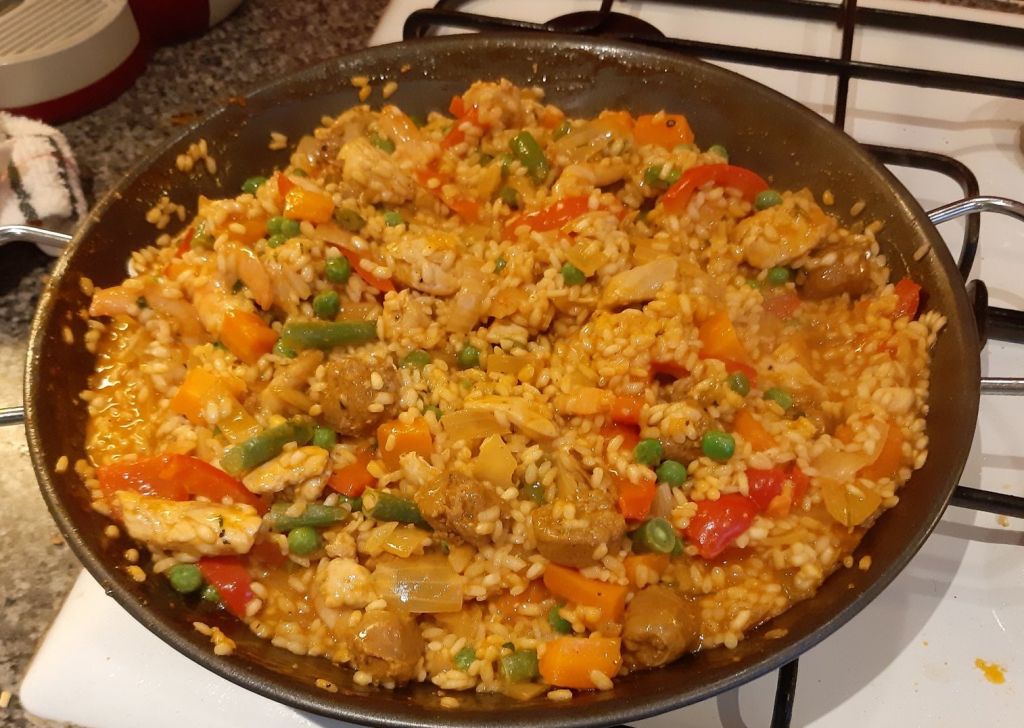 If that's whetted your appetite then here's what we're referring to. As Editor on The Celtic Star we publish plenty of articles from the likes of Niall J, Matt Corr, David Potter and others that I'm proud of. This morning the Bhoys over at Celts Are Here should be experiencing a similar feeling because last night they raised the bar for their site, publishing, in my opinion anyway, the finest article ever to appear on Celts Are Here.
I'm referring to the debut article by Forbes writer Mike Meehall Wood – who has been featured a few times on various Celtic websites for some outstanding articles on the ongoing saga at Ibrox over the past number of years. Now though he is writing about Celtic and makes some observations that we have been battering on about for quite a while on The Celtic Star.
Mike opens by explaining that he is a Celtic supporter and how that came about and also tells us about what he does for a living, as it is important to what follows next.
"If you're wondering how this relates back to Celtic, here it is. I'm dispassionate. Football doesn't really lend itself to dispassionate analysis, and Celtic even less so than most football clubs. As a journalist covering sports business at Forbes, it's my job to look at things in a dispassionate manner, trying to work out what is actually happening behind the spin and statements. Sometimes I get to combine work and pleasure by doing this to Rangers' PR department, but rarely do I have to do it to Celtic," he writes.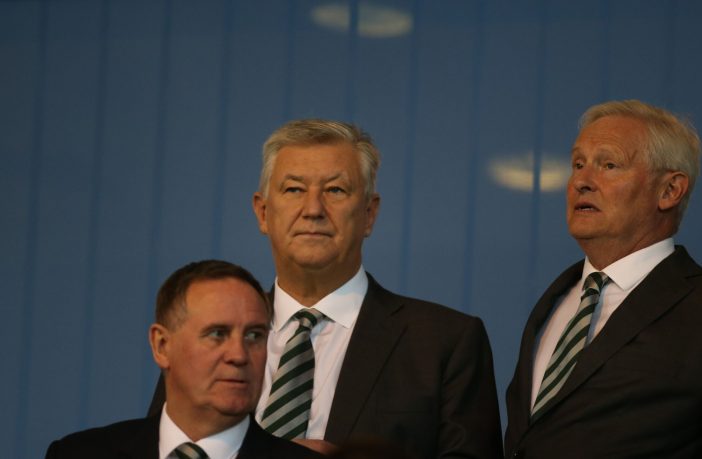 What follows should be read alongside an image in your head of all those very same Celtic director voting each other back onto the board at the Celtic PLC AGM – year after year – with over 99% of the votes. Every year they get older, staler and all they do is talk about what great jobs their boardroom colleagues are all doing. It's just one big corporate slap in the back session really.
Huge Boardroom salaries and bonuses always make the news but one of the reasons that they happen in the first place is because PLCs recruit these top executives to come in and shake things up, to give the business an edge. New ideas, a fresh approach and when they have given all they have got (and it is limited), it is time to move them on after a few years, no more than five years, and repeat the exercise. You simply can't afford to stand still.
That's why they get such high salaries, because their own attributes means that they have limited shelf life in any job they take. After a period they become just senior managers of their own initiatives and not the creator that was initially employed for the big bucks. And those big bucks should be going to the next innovator.
But if you keep these fading executives in place then you are blocking the path to bring in new ideas, current best practices and innovation but end up still paying out the money as if you had done that. Essentially you are paying for something that you are no longer getting and the people who confirm this state quo are the very people who have allowed themselves to become stale.
Have a look at this photograph below. At the back, the best possible Chairman, in front of him the best possible manager at the time and at the front the best possible CEO. Two of the three men knew when it was time to call it a day at Celtic yet Peter Lawwell is still telling us that he is a Celtic supporter…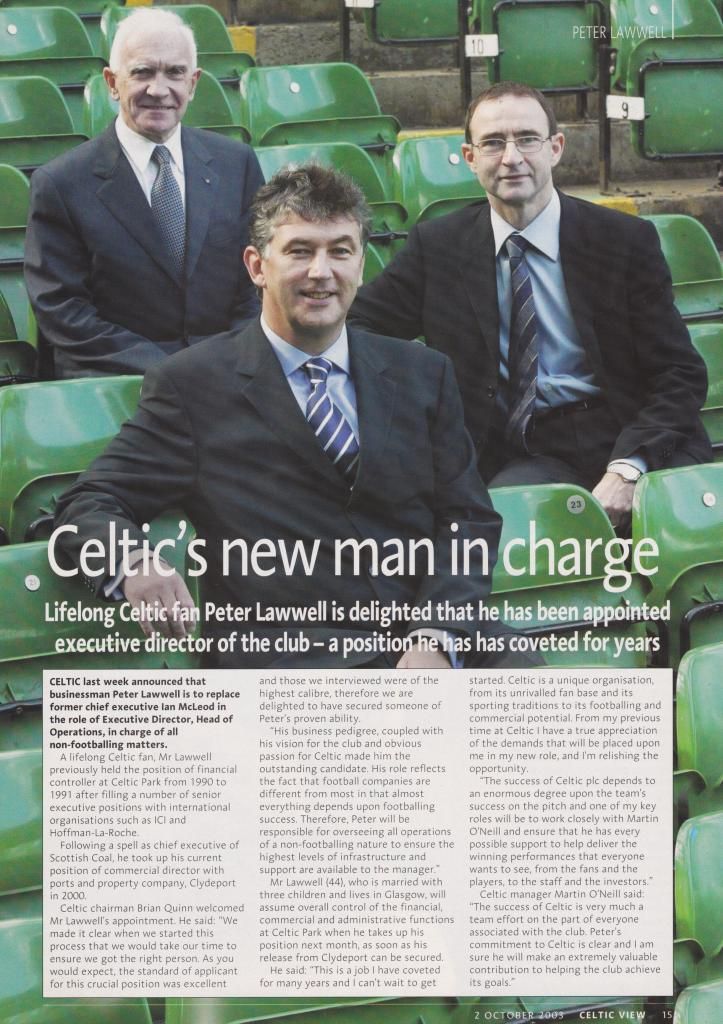 You hear it more in terms of football managers – where they have a shelf life and it is true. Look at the impact Brendan Rodgers had at Celtic when he arrived – employing the best we could get was a pretty un-Celtic thing to do, but the results throughout the club were spectacular.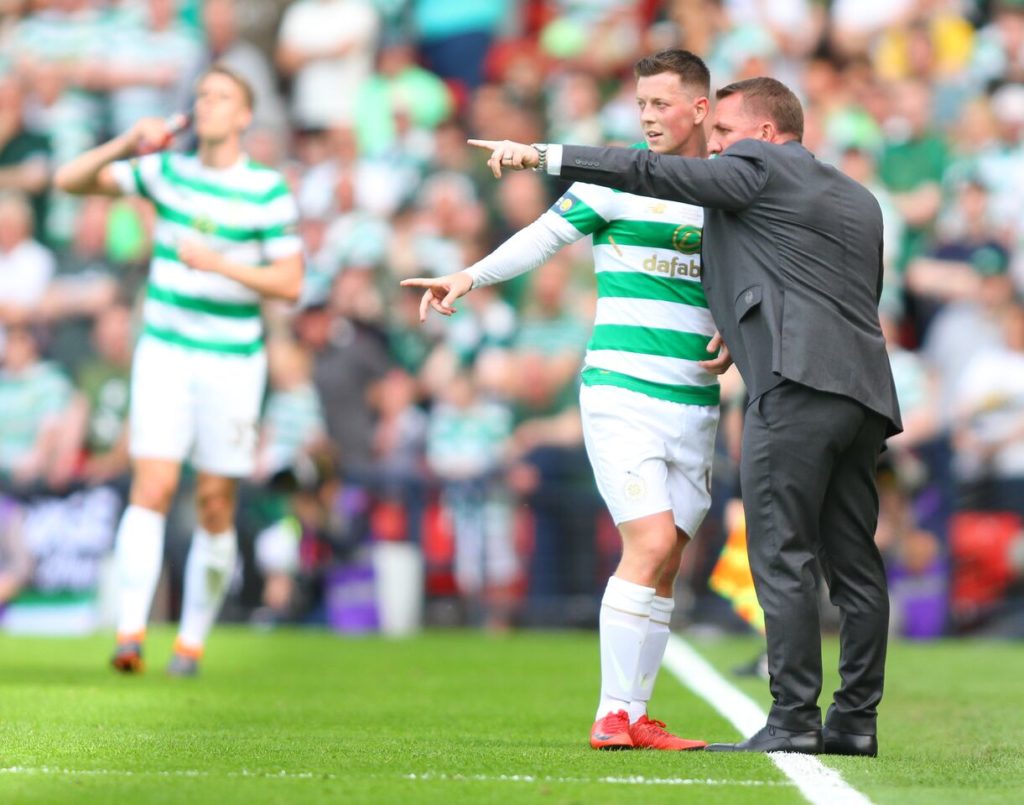 Yet over time his weaknesses emerged. His failure in recruitment on particular and this was the cause of his faltering relationship with Peter Lawwell who was rightly concerned about the money being wasted over a few really bad transfer windows. The Celtic CEO's solution apparently was to influence signing himself with the likes of Bayo and Shved arriving. That led to Rodgers walking and Lawwell creating his own management structure, under his control, a net spend of £35million since 2019 and a management structure of Neil Lennon working alongside John Kennedy and Gavin Strachan (rather than being allowed to bring in his own team if he was deemed to be the man for the job).
Back to the Forbes man writing on Celts Are Here:
"Peter Lawwell has been in post for too long and is head of a board that has also there too long. The problem isn't that they're Tories, or that they don't support Celtic or whatever, it's stasis. It doesn't matter if you're the Celtic board or the Politburo, if the same blokes sit in the same room for a long time they'll stop having new ideas. The buzzword in marketing is disruption, and our board are about as disruptive as a sleeping dog.

"This is what I mean by dispassionate. Dispassionate business people look at institutions and see weaknesses and complacency. They welcome new ideas to test the ones that they already have. Then they implement those ideas and don't care about what people think because they have confidence in their decision-making.

"A dispassionate board would have given Neil Lennon the thanks-and-goodbye treatment after winning the Scottish Cup against Hearts. Our board liked having a mate back and trusted him, knowing that he wasn't going to force them to change a thing. A dispassionate board would have banked cash on some of our talent in the summer, knowing that the business model for long-term success depends on selling players at their peak and replacing them. When I said before that we pay the board to be dispassionate, what I meant was that we pay them to take decisions that we don't like in the short term but will like in the long term. This board is only ever short-term," Mike Meehall Wood argues.
Please read the entire article below. As I said, "Nail on Head"…and well done to Celts Are Here.
Tell me about it. I'm not being sarcastic. I'm a dispassionate supporter born in the Gallowgate. I've had a look inside CP & saw how it works, or doesn't. We r where we r bcos we r defined by our local rivalry – stale bread & butter instead of croissant & jam/chorizo & honey

— Auldheid (@Auldheid) December 16, 2020