A delighted Fran Alonso spoke to Gerry McCulloch after Celtic's 8-0 away to Motherwell this afternoon that secured the second Champions League spot and ensured that theRangers would not be involved in the prestigious, money spinning competition next season.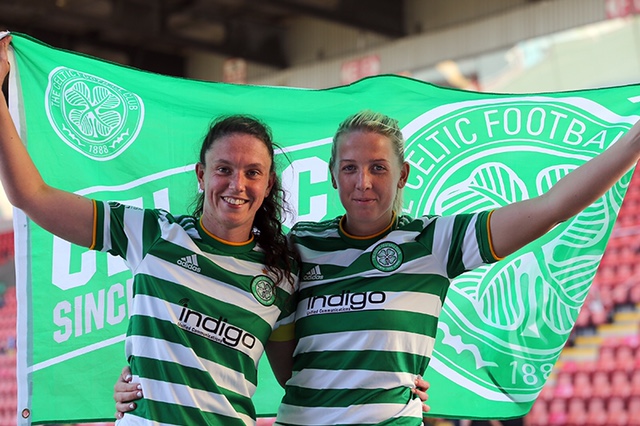 They took the afternoon off over at Broadwood as Glasgow City tied up the points in the first half with two goals to secure a title but Scott Booth's side now know that Celtic have arrived as serious contenders at this level. Indeed Booth could be forgiven for giving his keeper an extra hug as her penalty save late in the game at K-Park denied Celtic the three points Alonso's side merited.
In the end that save probably was the difference between the trophy being handed out in Cumbernauld rather than in Airdrie this afternoon.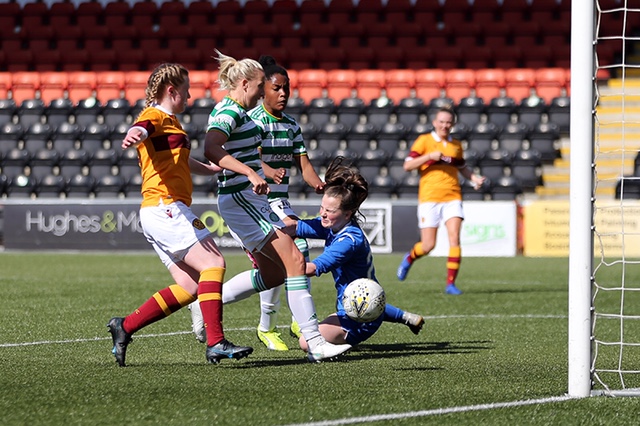 Alonso explained that he'd lost 7 players last night – 4 where in his planned starting line-up today – and had to recruit some additional players from the Academy, two of whom he only met for the first time this morning and they all did brilliantly.
18 goals in two games, to clean sheets and the Champions rattled ahead of next season. They know that they're unlikely to get it their own way. Incidentally the teams likely to win promotion – the SWPL 2 continues for a while yet, into July – are Aberdeen and Dundee Utd. This can only be good for the women's game.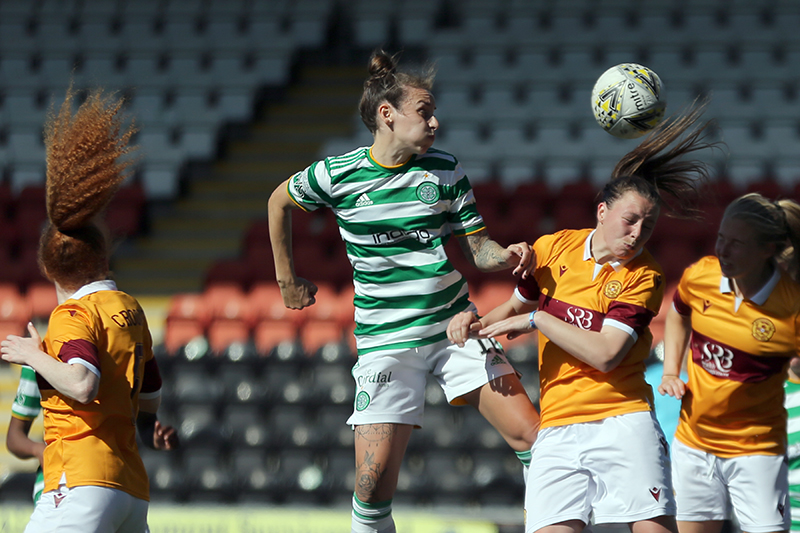 Alsonso was soaked by the Champagne rather than sweat, although he fair covers some territory as he jumps about in that technical area.
His is a well coached side. A very well coached side. He could do a job as an Assistant Manager and his CV suggests he would NOT be out of place in such a role. Dom McKay broke cover on social media this evening to congratulate Alonso and his side on qualifying for the Champions League. The replies are bound to be interesting, to say the least…
🍾 @FranAlonsoFA & @CelticFCWomen 👏

🗣️ "Amazed. Proud. Emotional." 💚@UWCL here we come! 🛂✈️😀 pic.twitter.com/ZjRMjrRZvu

— Celtic Football Club (@CelticFC) June 6, 2021
Congratulations @CelticFCWomen incredible achievement.

— Dom McKay (@dom_mckay1) June 6, 2021