Jock Brown steps back into the football spotlight this morning to talk about his short but eventful spell as the General Manager at Celtic under Fergus McCann as the lawyer and former football broadcaster draws parallels with his own situation and that of the incoming CEO Dominic McKay.
It is perhaps not a comparison that McKay, if he recalls how things played out for Brown in terms of the length of his tenure or indeed his lack of popularity while in the job, will appreciate as it begins to dawn on the former Scottish Rugby senior executive that the scale of the job at Celtic is even bigger than he had previously appreciated.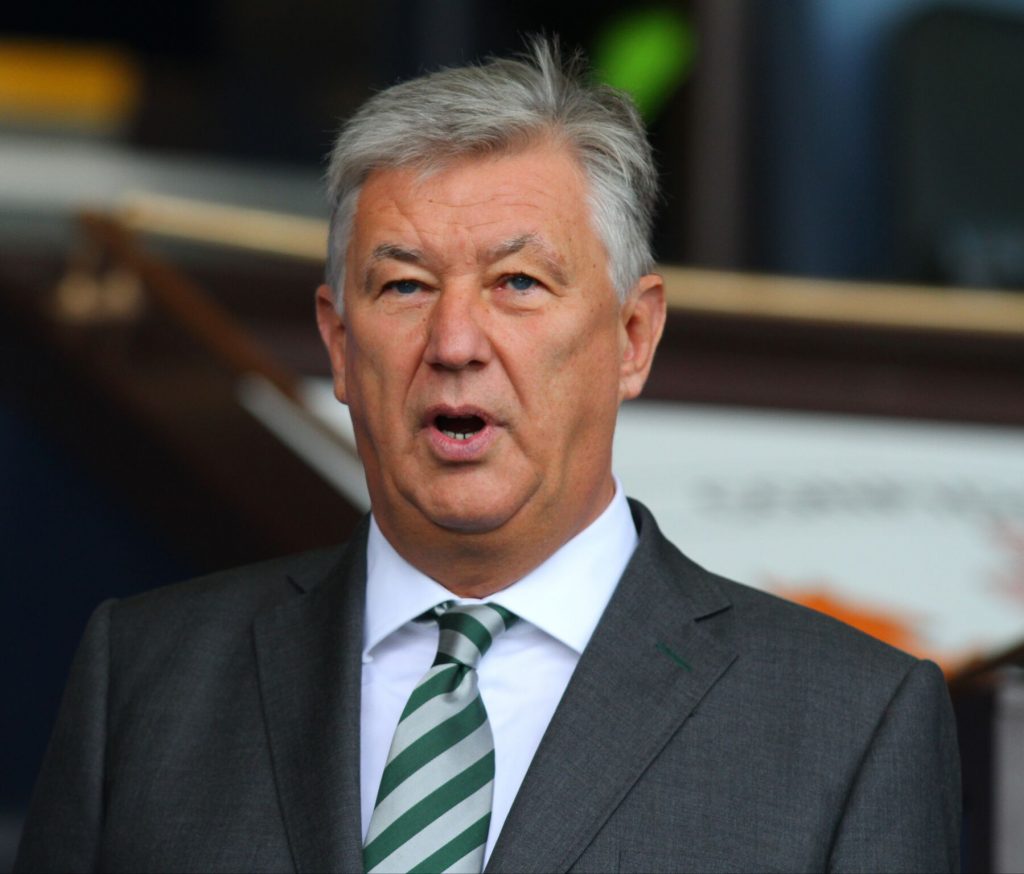 He still has Peter Lawwell kicking around the building, hanging on in there until 1 July. He has at most a handful of football players with any kind of possible future at the club. He has the Want Aways to sell for the best possible price, with cunning agents doing their own bidding to maximise the money going to their clients and therefore themselves. He has near on 60,000 season tickets to sell and is about to see just how tangible an asset that much heralded 10,000 waiting list is when the renewals fail to sell out as happened last summer.
He has a managerial appointment to get over the line – the latest rumour doing the rounds yesterday is that that could happen today. And he has a director of football to come in as a football structure has to be built – professionally this time rather than with the interference of a DIY DoF, an accountant to trade, but with enough self-belief in his own ability as a spotter of football talent, a man in his own eyes, with an eye for a player.
Now he's being compared to Jock Brown – by Jock Brown. The Egg Chasing must seem a much simpler sport for Dominic McKay at the moment. Brown reckons that there's plenty on McKay's plate that reminds him of his own spell as the Celtic General Manager – remember that time he knocked about in a tracksuit?
"I have great sympathy with the likes of Dominic McKay and the guys in at Celtic ahead of this summer,"Jock Brown told Scottish Sun. "The biggest thing is you sometimes feel you can't do anything without it all being scrutinised.
"People will be calling you to ask, 'What's going on? There is a lot of intrusion and disruption, which makes it hard to get on with the job.
"My advice to McKay is, 'Be yourself, trust yourself, follow your own ideas and do not be distracted by any outside pressures'. If you get slaughtered as much as I did back then, you could be tempted to weaken, waver and try to make yourself more popular. McKay and the other guys at Celtic will take flak. That's guaranteed.
"But you need to be strong enough to accept that and get on with the job. Patience is so important. If you show that and do things properly, you will sign players at the right prices.That might mean you bring in three players instead of two. Celtic will be looking for a lot of signings, but there is no point in paying over the odds and busting the budget," Brown added.
"Football is a very complex business and I don't think some people truly understand that. We used to get urged to sign a big name. That's OK, you can do that, but are they good enough?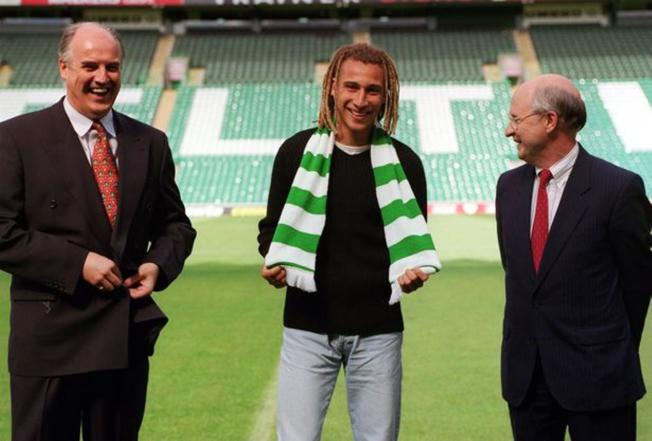 "You need to be very cool, clinical and calm. You must take the time to do the job properly. We were linked with over 100 players between July and November 1997. There were no transfer windows in those days and I vividly recall being told when it hit that number.
"Now I would never suggest some agents like to leak Celtic are interested in their client, but there were a lot of names! Back in 1997, I was never off the phone. It was all day, every day.
"It was a difficult period with so much going on. We had players put to the club by agents every day. Every single one of them seemed to be the solution to our problems, but we took our time."
Brown sees the need for a large volume of new players for next season as being a situation Celtic have not faced since his own tenure as the guy making the decisions back in the 1997/98 season.
"During my time at Celtic, I was involved in deals for 13 players coming to Celtic. You would struggle to find a failure. Some people question Regi Blinker, but I would still argue he was a success.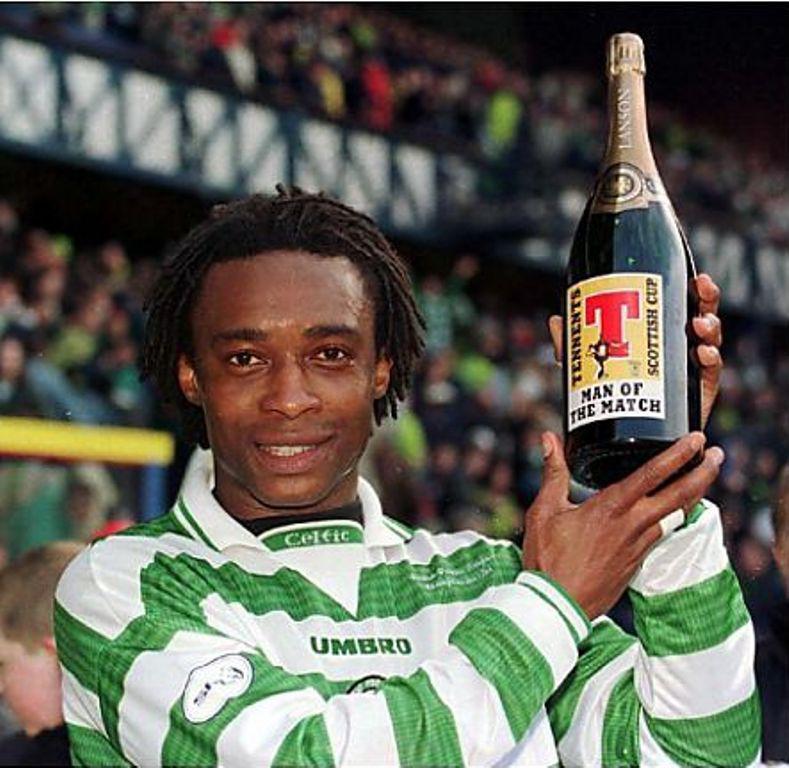 "Now, those successful transfers weren't down to me, it was all about player identification. I will take the credit for getting deals over the line, nothing else.
"But we took time to identify the right players with the right quality, then tried to get them for the right price. We showed patience with a lot of them. Henrik Larsson was one. We waited for the tribunal with Feyenoord, and it was the right decision."
And Brown also has advice for McKay on the art of selling Celtic players, to add to his words of wisdom on recruitment. "Selling a footballer is a very difficult art when it comes to getting the right deal. It can be hard to have the patience, but it is so important to sell at the right time, for the right money.
"Player disposal is just as important as player acquisition. You can have players who don't want to be there and it can cause an issue. But you need to get the right deal for the club."
"I had a problem early on at the Darren Jackson signing. He told the press that I saw videos of Jackson, but I never saw them."
"I had a problem early on at the Darren Jackson signing. He told the press that I saw videos of Jackson, but I never saw them."  Wim Jansen on Jock Brown 1998.
 "I couldn't understand his behaviour over Brattbakk. He told us when he came here that he didn't trust videos. But the first excuse for not going to see him (Brattbakk) was that he was going to see Manchester United against Feyenoord, which I believe was a social event. I said I could fix him up to go to Trondheim for the next Champions League fixture in which Brattbakk would be involved. He said he didn't want to miss training. We could have hired him a private jet to take him over at three o'clock and straight back so that no training would be missed but he would not go." Jock Brown on Wim Jansen – May 1998. 
I found out his age. I ascertained what salary he would require. I found out what transfer fee would be involved. I found out all the figures required. I then said to Wim, "Let's go and look at this guy and see what you think, see if he's still got it." Wim wasn't interested in anything like that, he just wanted Riedle signed.Jock Brown's response – May 1998 .
"There is no-one in football I have ever found it more difficult to work with. " Wim Jansen on Jock Brown – May 1998.
"He has no right whatsoever to form a view of me except from the direct dealings we have had. He never ever wanted to find out anything about me and has no right to have an opinion on what I am like and what I do. "
Jock Brown's response – May 1998.
"The job description I had was wrong. Fergus McCann was adamant that the general manager, football, was the media link and he wanted to restrict the head coach to pre and post-match interviews. I said, '[the media]don't want to speak to the guy who is not picking the team', and he wouldn't have that. It was almost a breaking point beforehand, [but]I believed I could persuade him in situ, which I failed to do. It was [eventually]impossible to continue doing the job. I regret that, because I had amassed all this knowledge and experience and if I'd been given the opportunity to quietly apply that I could have continued to make a contribution." Jock Brown – Oct 2010 (The Herald).