Celtic FC Women are through to the semi-finals of the Sky Sports Cup after an emphatic 3-0 win over Glasgow City under the lights at The Excelsior Stadium in Airdrie this evening.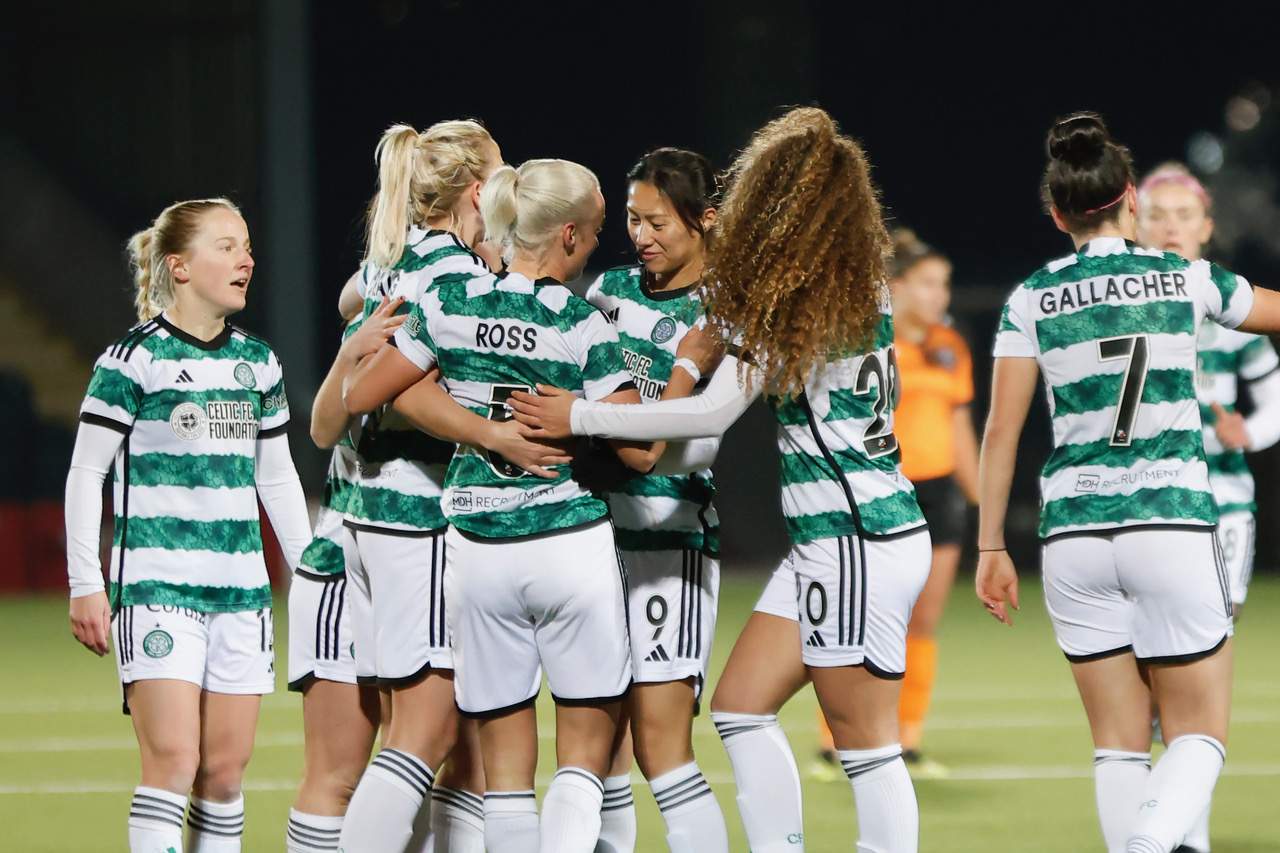 The last time the Hoops faced Glasgow City was in the SWPL when Colette Cavanagh scored a late winner. Last season, City were knocked out by Celtic in the Scottish Cup, so it's safe to say that this was a tie that had plenty of supporters excited about.
It didn't take long for a goal to be scored as Celtic opened the scoring in the fifth minute. Murphy Agnew put a cross into the box and it found the head of Natalie Ross, who found the bottom corner of the City net.
Tadhal! Natalie Ross leis a cheann bho taobh a-staigh am bogsa.

Natalie Ross finds the back of the net with a headed effort. pic.twitter.com/vBnl3vFkeS

— BBC ALBA (@bbcalba) November 10, 2023
City tried to hit back quickly but a few minutes later, Celtic had the ball in the back of the net again. The referee blew his whistle for an apparent foul on Lee Gibson, the Glasgow City goalkeeper, by Paula Partido.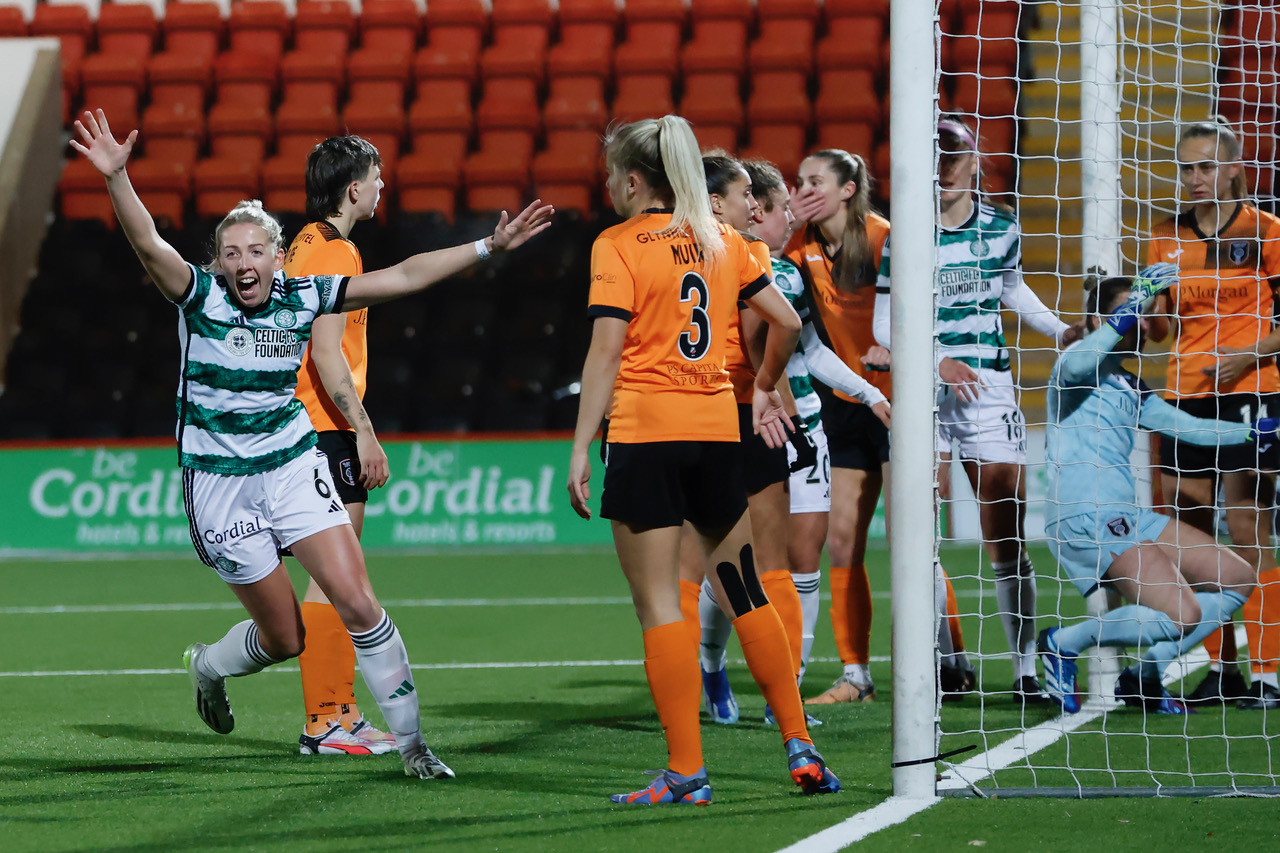 The referee intervention was, in all honesty, a huge let-off for Glasgow City as it was clear to see that the goal should have stood.
The game was very end-to-end for the rest of the half but Celtic held out and went into half-time with a positive score line but both sides had decent opportunities to score.
A few minutes into the second half, a miscommunication between Kenzie Weir and Gibson almost cost them another goal. Celtic couldn't take advantage of the situation, but they made up for it by scoring another just three minutes later.
Tadhal! Bha Amy Gallacher san àite ceart airson am bàl a' tuiteam dhi bhon breab-oisean.

Amy Gallacher puts Celtic ahead after the ball drops kindly to her from the corner. pic.twitter.com/yqbwIzmHCU

— BBC ALBA (@bbcalba) November 10, 2023
Ross swung her corner into the box and Gibson couldn't deal with it, allowing Amy Gallacher to grab Celtic's second. The Scotland international could hardly believe her luck and certainly could not miss.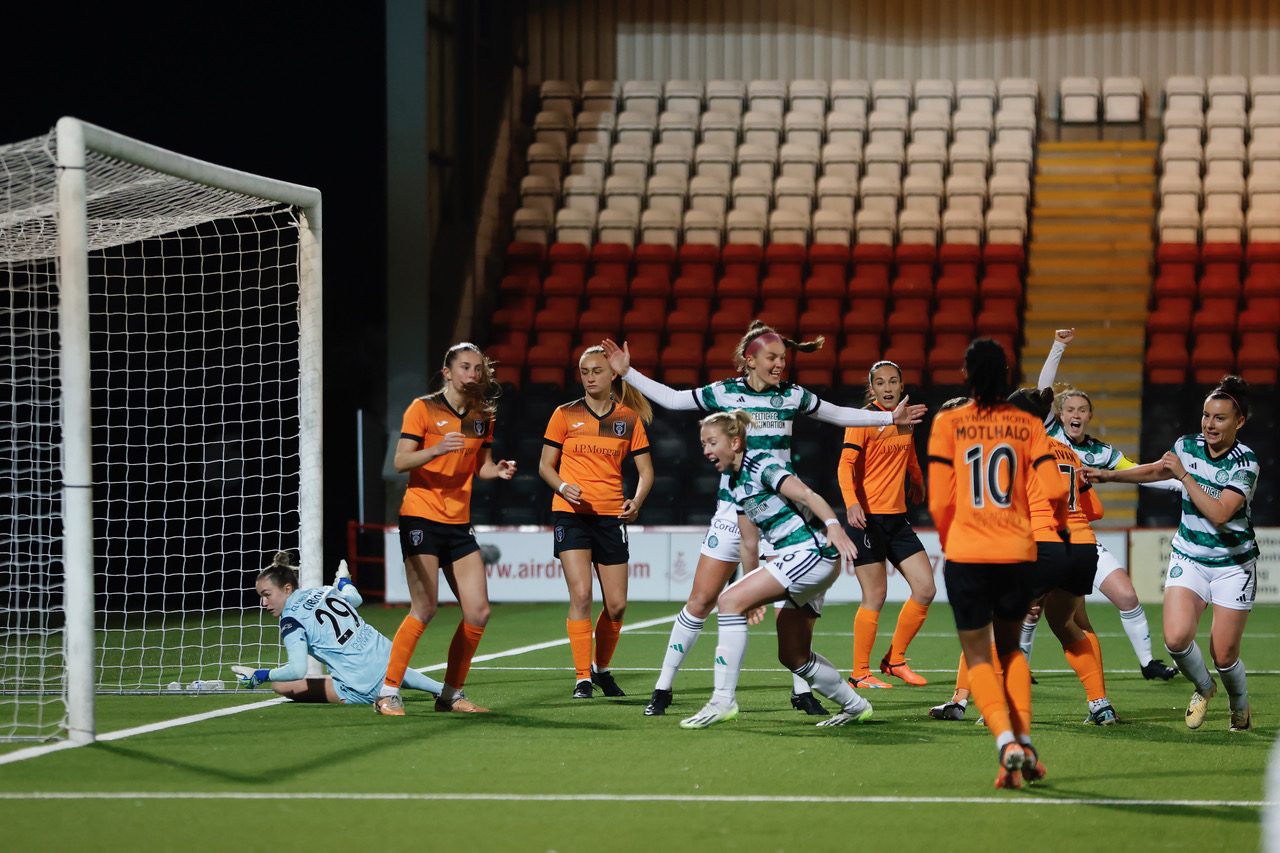 And our place in the semi-finals was secured when Kit Loferski, returning from injury, came on as a substitute at half-time, found the back of the net under pressure, using her frightening pace to get the effort away and the finish was sensational to say the least.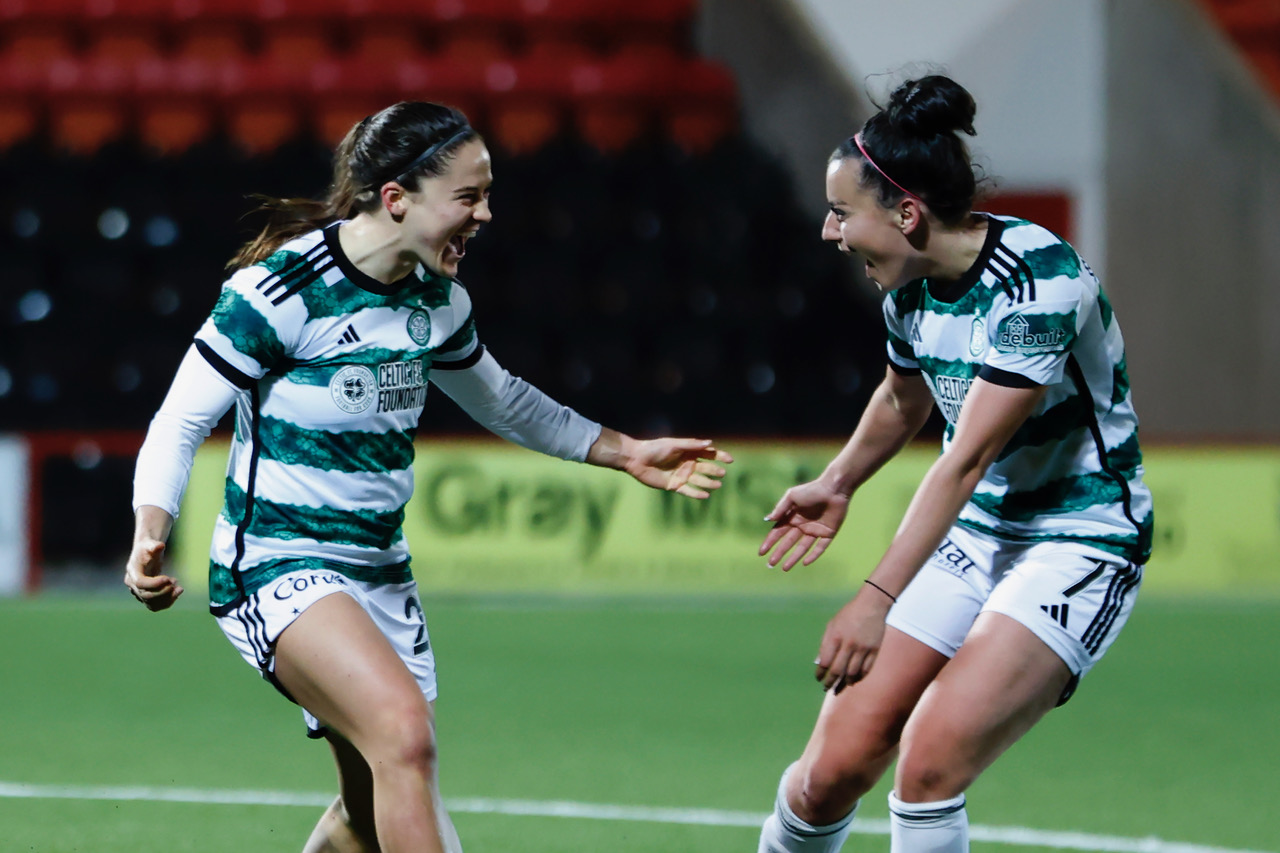 After the game, Kit Loferski spoke to BBC Alba. She said: "Winning is important, it is always important so we are super happy.
"I am fit enough. I contribute where I can contribute, play where I can play but I am a firm believer you can make an impact no matter what.
"I make an impact wherever I can and try to contribute goals whenever I can. It was great to be on the scoresheet."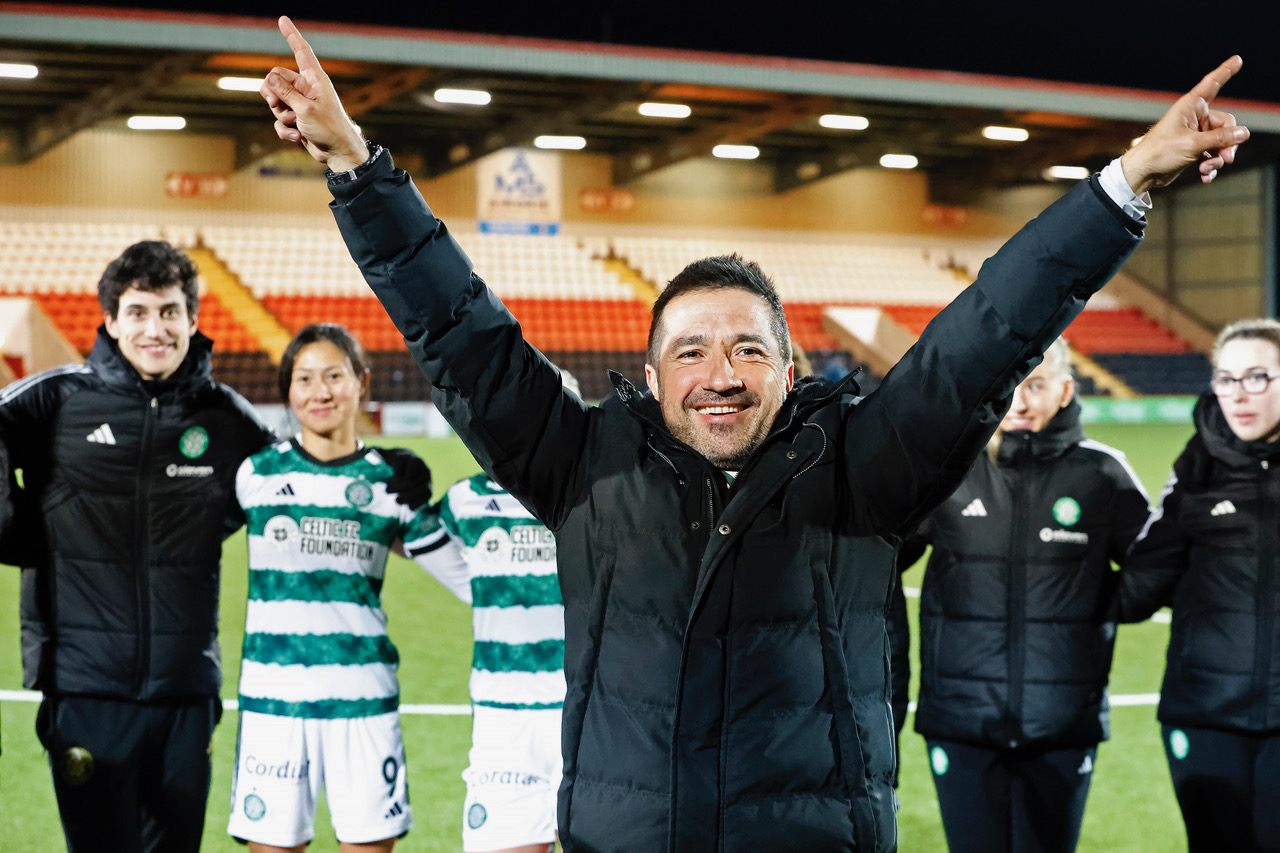 Fran Alonso had this to say after the match: "I feel very proud. I thought we were outstanding from the beginning to the very end of the game.
"They've conceded six goals all season, and we score three against them. That's incredible. I'm very happy."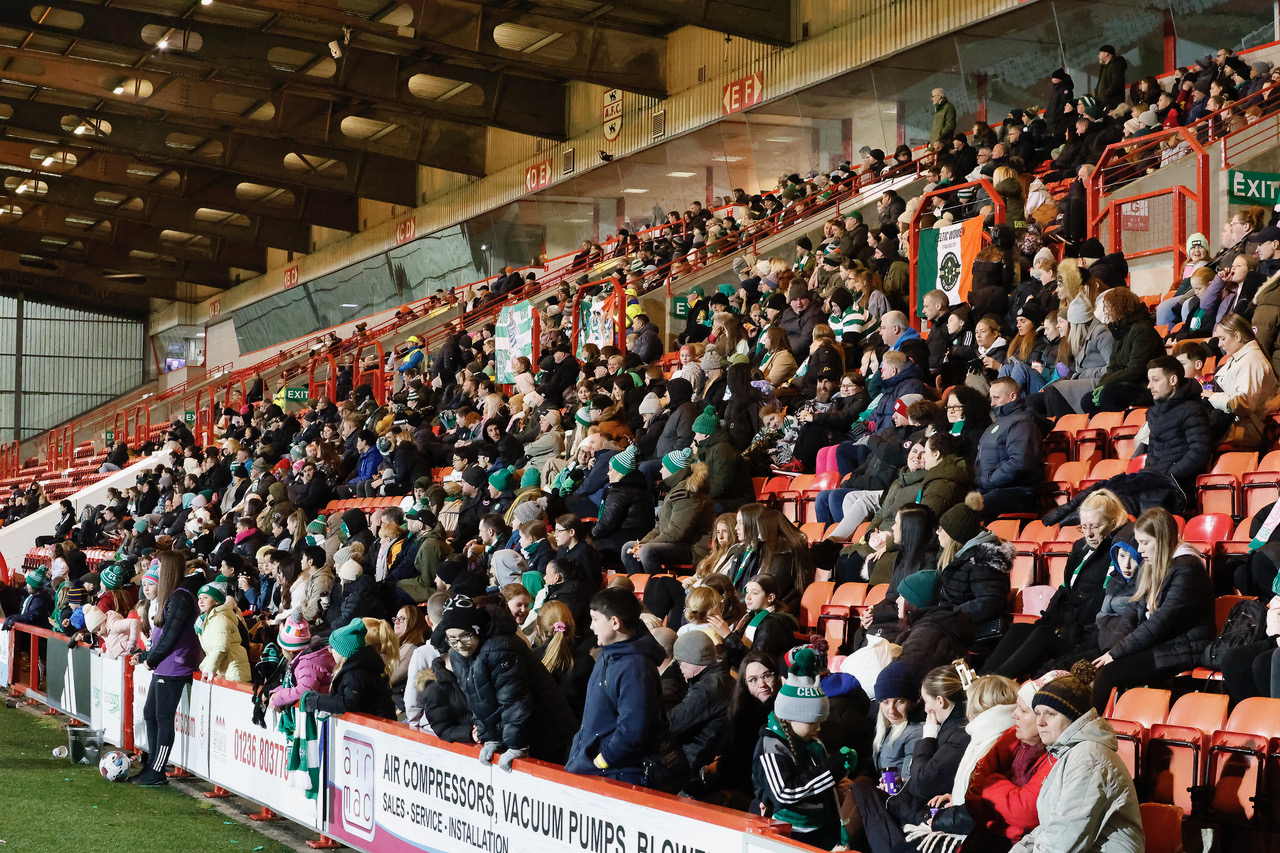 A dominant Celtic side put on a show for everyone at the Excelsior today, as we got a thoroughly deserved win against Glasgow City for the second time this season. We saw the return of Kit Loferski for the second half and her goal reminded us how good of a player she really is. I don't think any of us were ever doubting her ability anyway.
Abair tadhal spaideil bho Kit Loferski! Tha sin a' cur Celtic suas trì gu neoini, 's dòcha an geama dhan leabaidh.

Kit Loferski potentially puts the game to bed with a spectacular solo goal. pic.twitter.com/vXXhJhVWe3

— BBC ALBA (@bbcalba) November 10, 2023
This will be an incredible boost for the squad as we can hopefully go on a winning streak in the league, and this victory over City makes you wonder – are they out of the title race?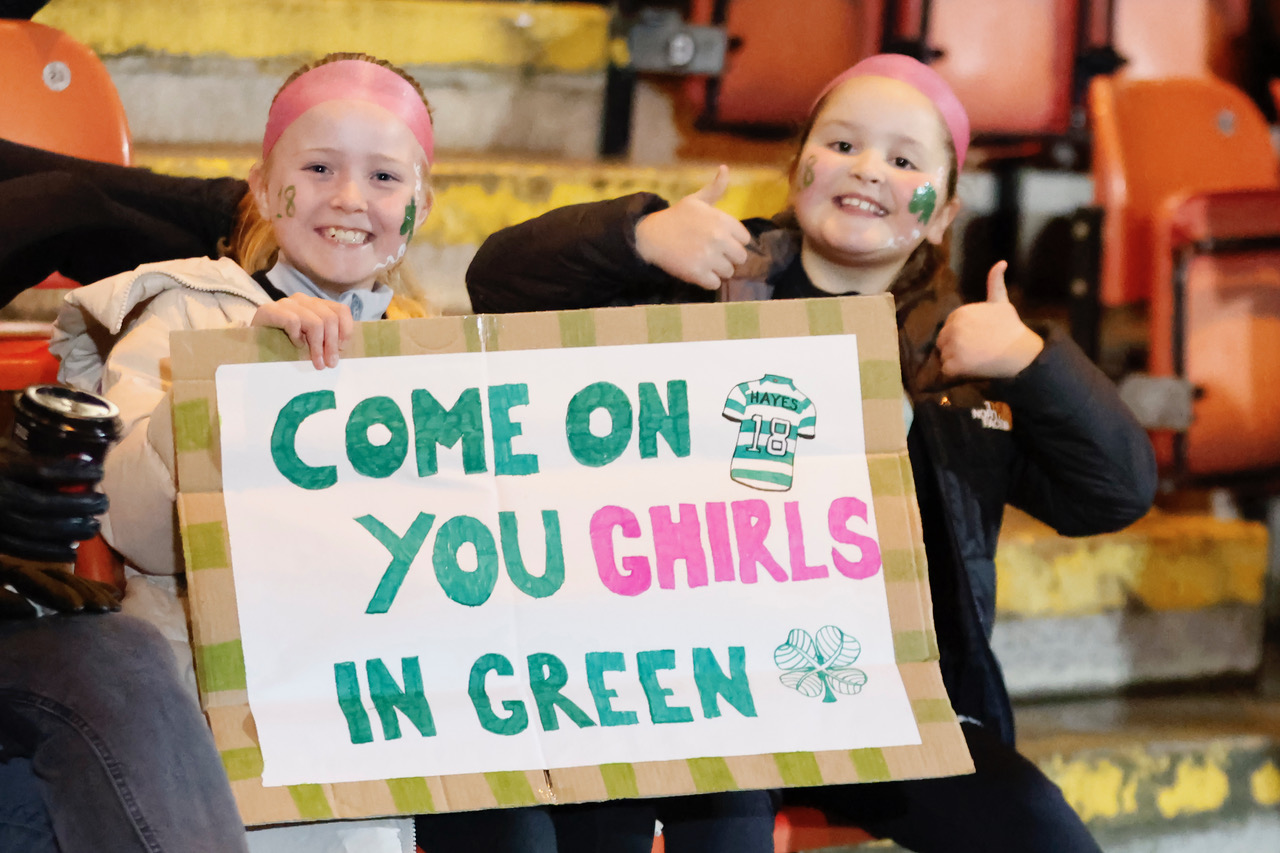 The gulf between us and City seems to keep getting bigger. Even their fans are starting to worry that Celtic and theRangers are going to start racing ahead, and that soon, they won't be able to match us at all. City are at home to theRangers next weekend and both sides playing tonight will be hoping that they can win that one.
Next up, Celtic are away to Hamilton Accies on 19 November as we return to SWPL1 action.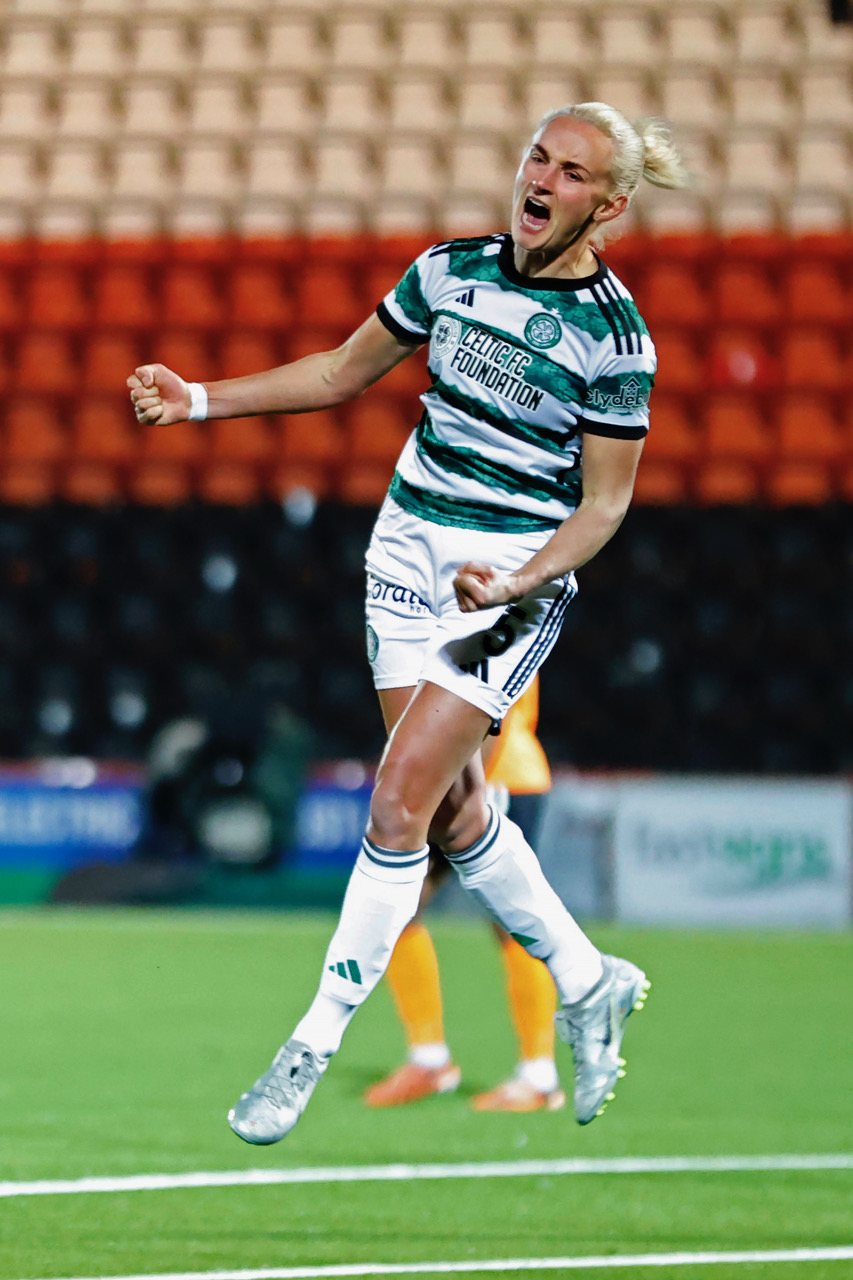 Before that though, we will find out who we could face in the semi-finals of the Sky Sports Cup. The ties are as follows:
Partick Thistle v Montrose
Hibs v Dundee Utd
theRangers vs Boroughmuir Thistle
The semi-final will take place on 21 January 2024.
Player of the Match tonight went to Natalie Ross and few could have argued with that selection. Well done you Ghirls in Green!
Jessica Elliott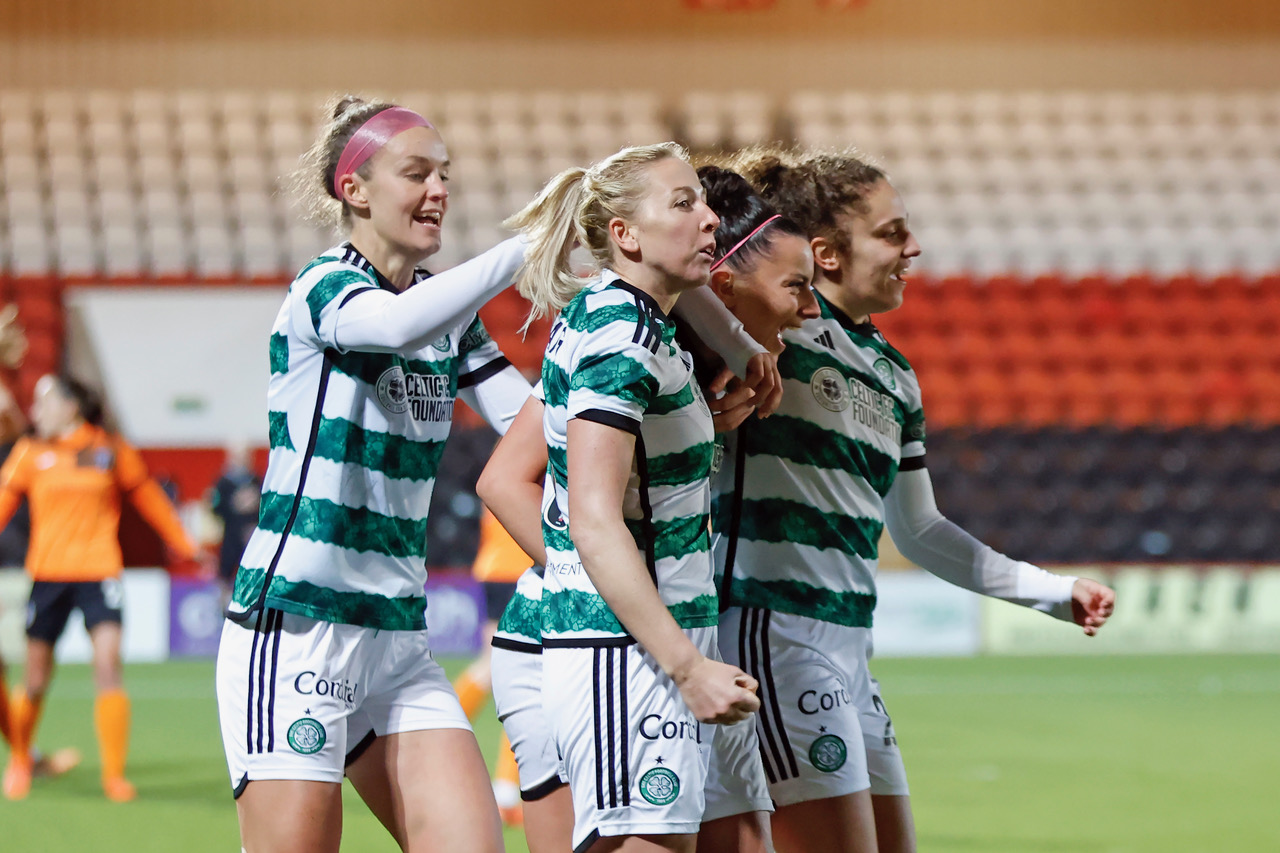 AN UPDATE ON THE CELTIC STAR'S RESTRICTED COVERAGE OF CELTIC FC WOMEN THIS SEASON…
* The Celtic Star is still awaiting a resolution with Celtic FC regarding our ongoing coverage of the Celtic FC Women's team. We have despite our best efforts been unable to resolve the situation with the club despite having had many promises and arranged meetings cancelled.
At the end of last season we sought clarification on the rules for fan media but Celtic FC have been unwilling to engage with us or unable to find a space in a diary. Since the end of May.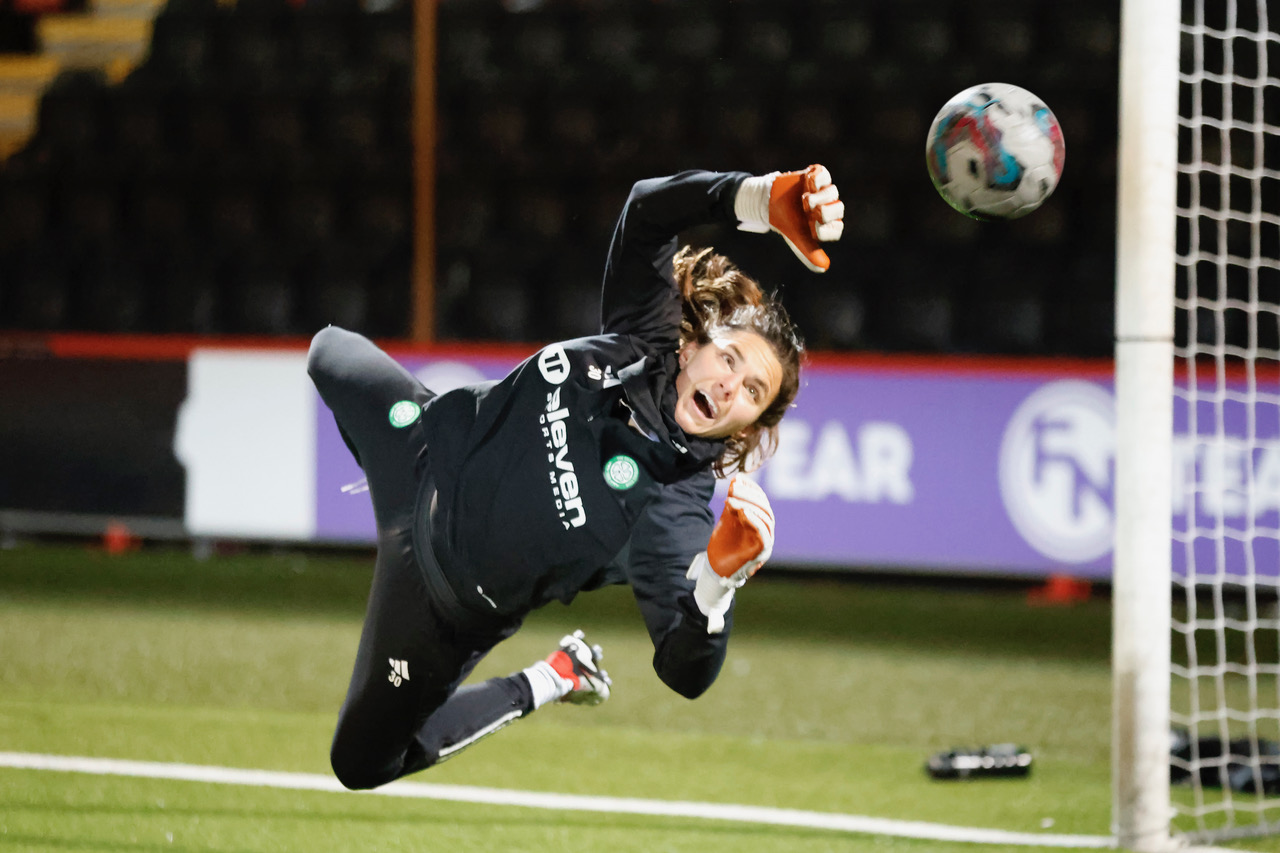 We are often asked about this matter by readers so thought tonight would be a good time to provide an update.
As a result of this situation our coverage is currently done without any involvement from Celtic FC and we can confirm that the club do not invite The Celtic Star to any of the women's team media conferences, despite our unrivalled coverage of Celtic FC Women for the past three seasons. We do not feature any interviews from Celtic TV or the official website and do not engage with the Celtic FC Women social media channels.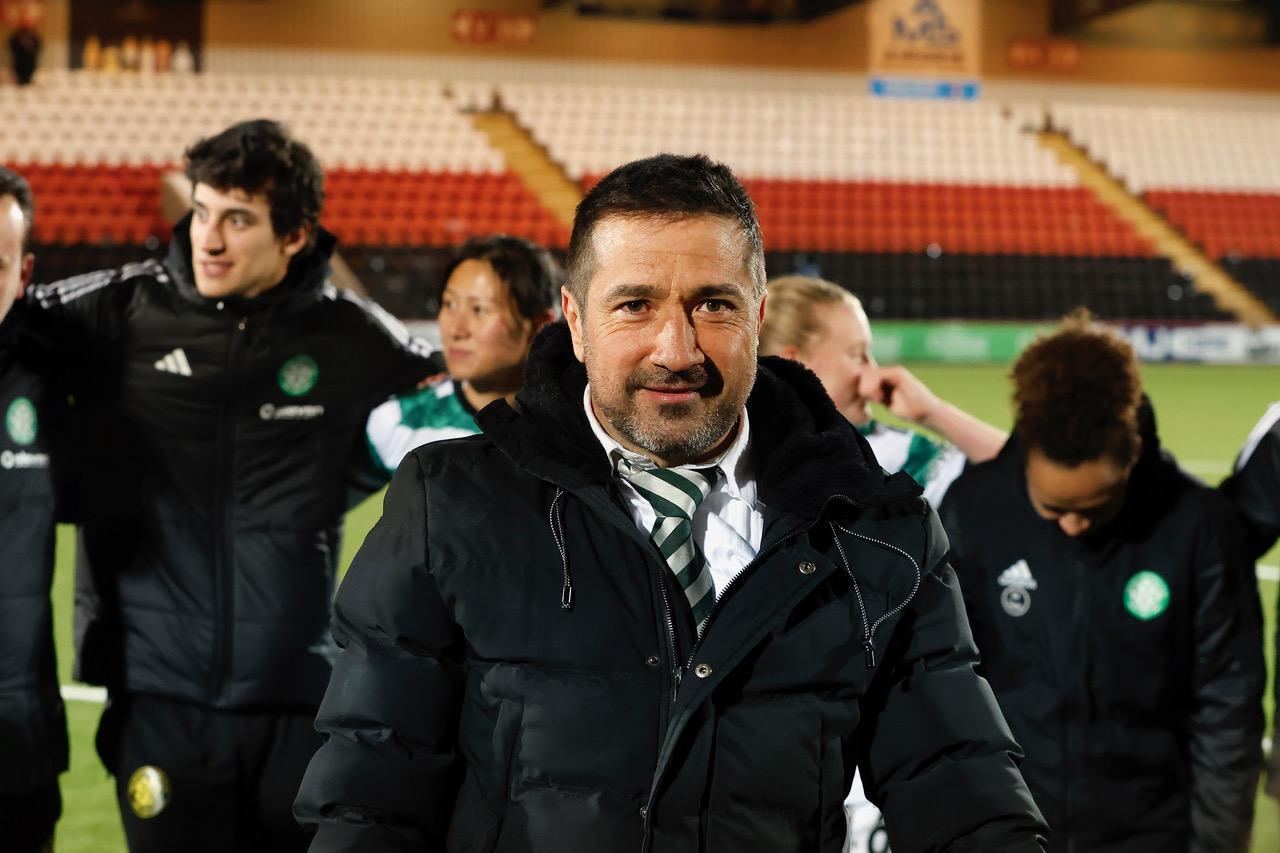 Until Celtic engage with us and resolve the issues – which are entirely of their making – this situation will be unresolved. We were very close to chucking the women's coverage altogether at the start of the season but that would be a sad outcome and a backward step for Celtic FC Women.
Celtic Star Editor
https://t.co/6VkjMVKKXX pic.twitter.com/A0AMmPik0o

— Tam sellic son (@TamseIIicsonIII) November 10, 2023