LEIGH GRIFFITHS outlined his thoughts on yesterday's easy 4-0 Scottish Cup semi-final over Rangers and also looked forward to the final at Hampden on 19 May against Motherwell…
ON THE SEMI-FINAL
"From start to finish we dominated the game, didn't give Rangers a sniff and when we went forward it looked like we'd score a goal every time.
"Don't get me wrong, Rangers are a good side but I've said it before that when we bring our A-game nobody in Scotland can touch us."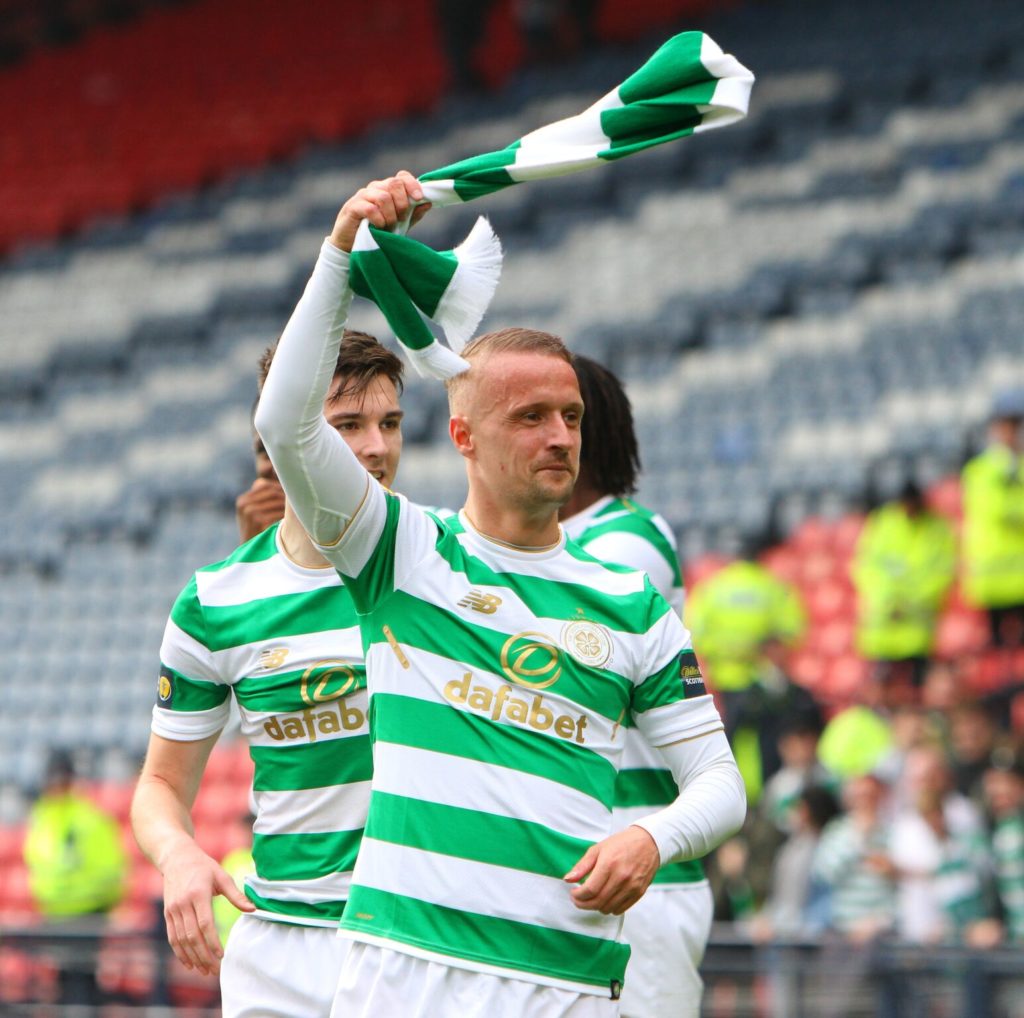 ON THE FINAL
"Yes, everybody wants to play a part and I'm no different.
"I want to get as many minutes as possible under my belt between now and the end of the season, starting from next Saturday.
"It's disappointing (not to start) but it's part and parcel of football, the manager has a difficult job as it is to pick 18 players.
"It's not just me on the bench, there are other big names as well and there's guy who are in the stand.
"You just have to wait your turn."
MIKAEL LUSTIG warned Rangers in advance that their cheering would come back to haunt them and he was quick to return to the subject after a match in which only Lustig himself came close to scoring for the Ibrox club.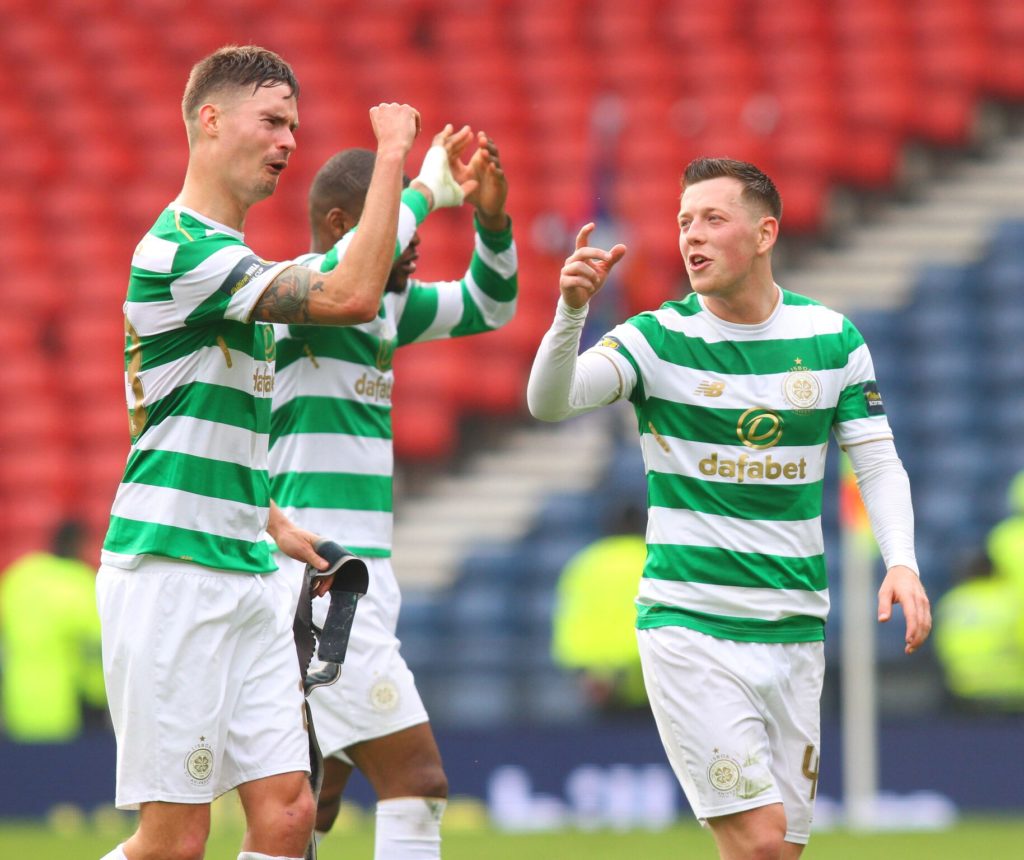 On those RANGERS CHEERS he said…
"Obviously there was a lot of talk. But we stay calm, we're humble and we do our talking on the pitch and we've won again.
"I didn't really react to be honest. But they probably knew they were going to get some extra days off and get an extra holiday – that's probably why they were cheering.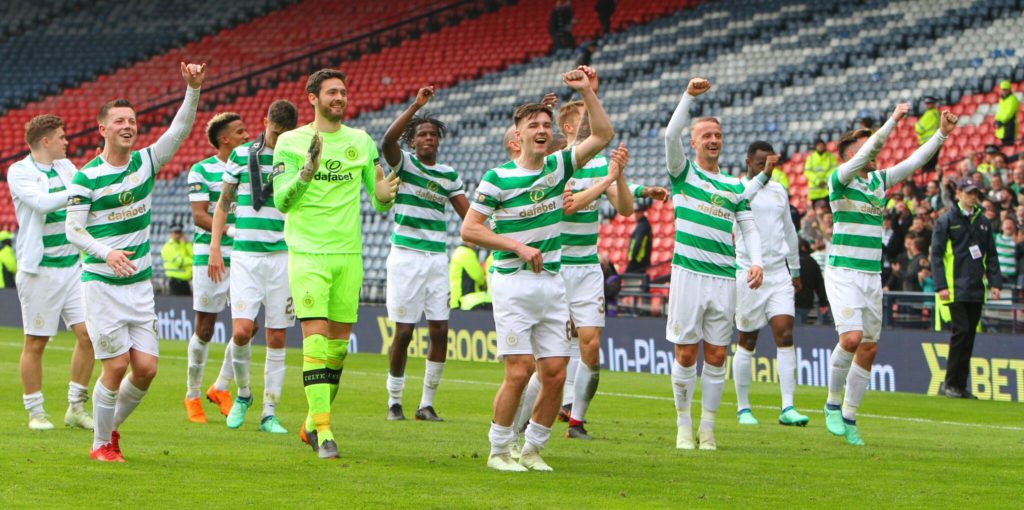 "Rangers couldn't find a way to do something against us. I think it must be damaging for them.
"From the start we showed we wanted to play football. They didn't press us, they didn't make it hard for us. It maybe sounds a bit cheeky but it felt quite easy."
WOULD YOU LIKE TO WRITE FOR THE CELTIC STAR?
We'd love to hear from you! You can write about any Celtic related subject of your choice, just send your contribution to editor@thecelticstar.co.uk and we will do the rest…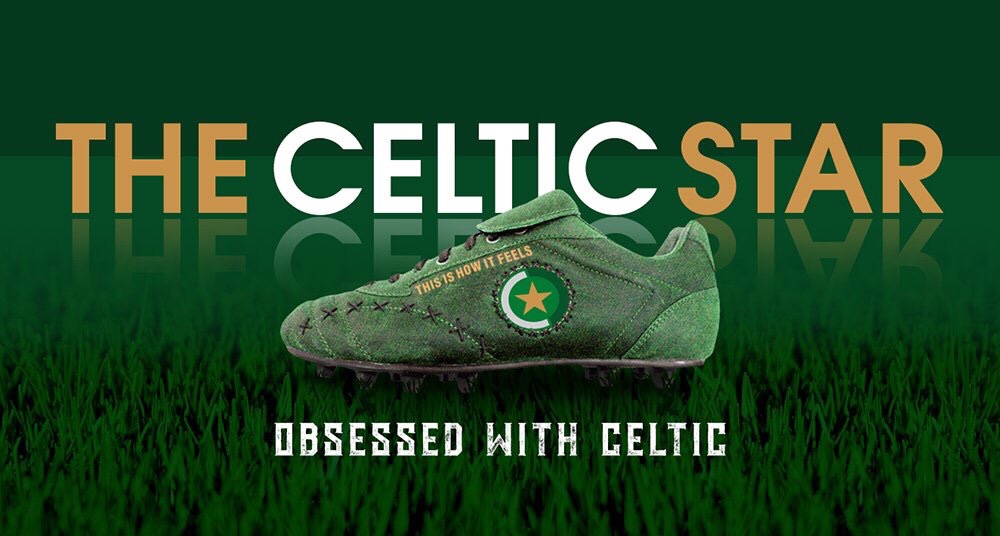 Have you enjoyed The Celtic Star and The Celtic Star Podcast this year? We are entering The Football Blogging Awards for TWO categories – The Best New Blog and Best Podcast – and we need your support.
Can we ask you to vote for both the site and the podcast in The Football Blogging Awards.   We are asking you to take one minute of your time to vote for The Celtic Star as Best New Football Blog and A Celtic State Of Mind as Best Football Podcast.
Voting is easy. Click the graphic below, then in the Best New Football Blog Category enter @celticstarmag and in the Best Football Blog Category enter @celticstarpod
Vote for both at the same time. 
Or vote via twitter by copy and pasting the following into a tweet:
I am voting in @theFBAs for @celticstarpod in the category #FBApodcast #FBAs
and
I am voting in @theFBAs for @celticstarmag in the category #FBAnewblog #FBAs
Please send individual tweets for both categories otherwise your vote won't count.
Thanks for your support!