It is now time for all Celtic supporters to arouse themselves from their midsummer slumbers and join with one voice to say to Kieran Tierney "Don't Go!".
The newspapers have more or less already told us (with alacrity and enthusiasm) that it is going to happen, but now surely, we, the fans, have a major part to play to tell Mr Lawwell, Kieran himself and anyone else that it interested that WE DO NOT WANT KIERAN TIERNEY TO GO. (Those who disagree with that statement, by the way, let them say so!)
Yes, there is a counter argument that the freshening up the team doesn't do any harm and that the money we would get from the transfer would be enough to buy about half a dozen other players, but this is hardly the point.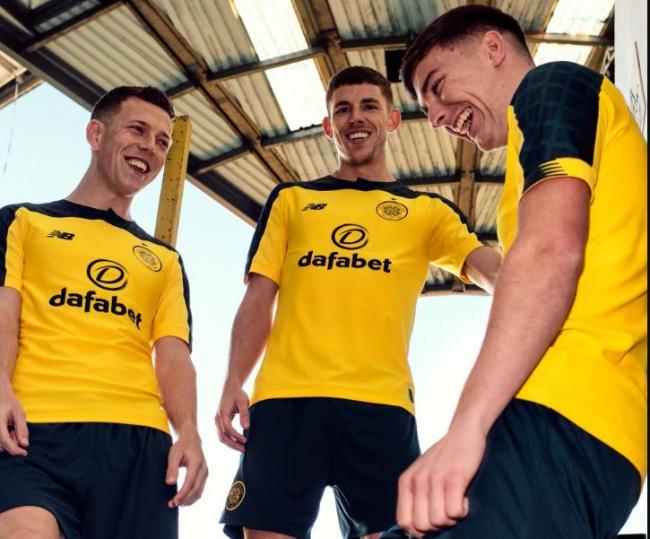 Kieran Tierney is a born and bred Celt, and his guest appearances at the Green Brigade corner with loud hailers and goodness knows what have proved this. He is as good a defender as we have seen for a long time, and, barring fitness problems, he is guaranteed a first team place at left back for some considerable time.
Long enough to see us through to the much cherished 10IAR, or to the lesser spoken about runs of success in the other two domestic Scottish competitions. No team has ever won four Scottish Cups in a row – let's do it, Celtic! – and Celtic hold the record for five Scottish League Cups in a row. Let's emulate that one, Celtic and let's then improve on it. And Kieran, stay with us until it is done!
You often hear the superficial specious nonsense about "he wants to play in a better League", "everyone has a right to better himself" and even "you would do the same". No, I wouldn't! I'm not going to get on a plane every second Saturday to go to the Emirates. And at least 50,000 every week seem to agree with me.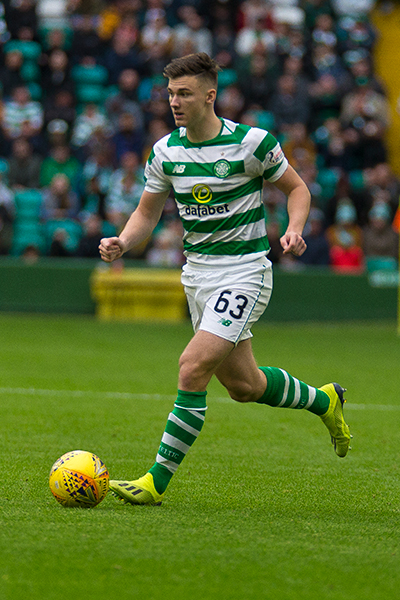 Besides, let's look at Arsenal. Absurdly wealthy as you would expect from a team situated in one of the richest parts of the world and boosted by grotesque backing from TV deals. Ok, he would be better off. But would he be better off in the things that matter? If money is everything, then by all means go to Arsenal, Kieran! But what would he actually win there? And would he be guaranteed a place? Correct me, if I am wrong, but I don't think that Arsenal have won the English Premiership since 2004. That is a while ago now! They have done slightly better in the English Cup and the English League Cup, I suppose, but Europe is not great success ground for them either. And, no, they have never won the European Cup!
It is now time for Kieran to say "No" to his agent. I am by no means the only person to believe that agents are the curse of the modern game. Do not anyone, please, ever try to tell me that he is working "in the best interests of his player". He is working to line his pocket. And let no-one make any mistake about this. The same man who "negotiates" the deal and brings "untold riches to his client" is also the man who will take the money off him at a later stage. "Oh, you must invest in…" "Make your money work for you by putting it in…." Yes, yes, we have worked out that that is what agents are all about.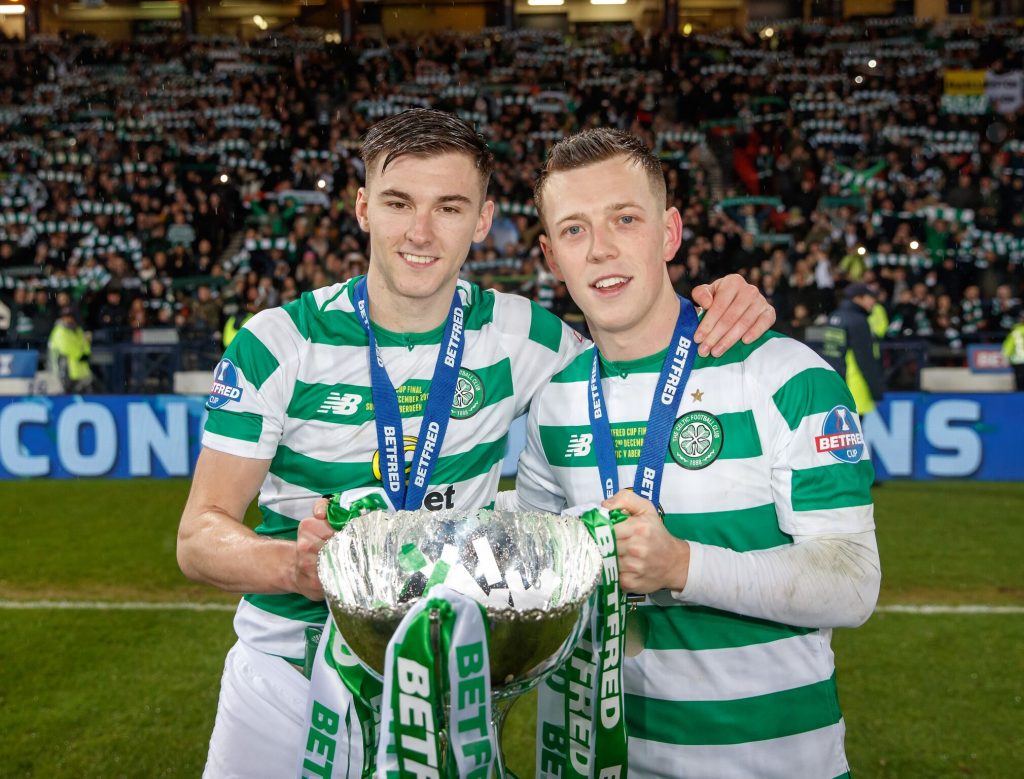 OK, Kieran, enough said. I think I am speaking on behalf of more or less every Celtic supporter in the world when I say to Kieran "Don't Go!". Do you want to be demonised like your erstwhile gaffir was "…never a Celt, always a fraud"? I hope not. Stay, Kieran, among those who love you. Otherwise, all that stuff about loving the club counts for nothing.
And then to those within Celtic FC itself who might see advantages in the selling of KT, all I can do is point you in the direction of what I wrote on this website the other day about the selling of Kenny Dalglish in 1977/78. A similar thing happened in 1983 with Charlie Nicholas. Do we really want 10IAR? I certainly do. Please take a lesson from history here. The selling of a major asset would alienate the support to an unacceptable extent, and probably would kill our chances of 10IAR.
Kieran Tierney must stay!
David Potter
Also on The Celtic Star today…NEIL LENNON, it seems isn't a fan of social media and while he is aware of the usual reactions to the every changing Celtic story online, he tends to pay little or no attention to it. And as far as player recruitment is concerned he's simply busy working away on his targets and trying to re-shape the squad for the new season.
"It's really easy to ignore it," the Celtic manager said…continue reading HERE.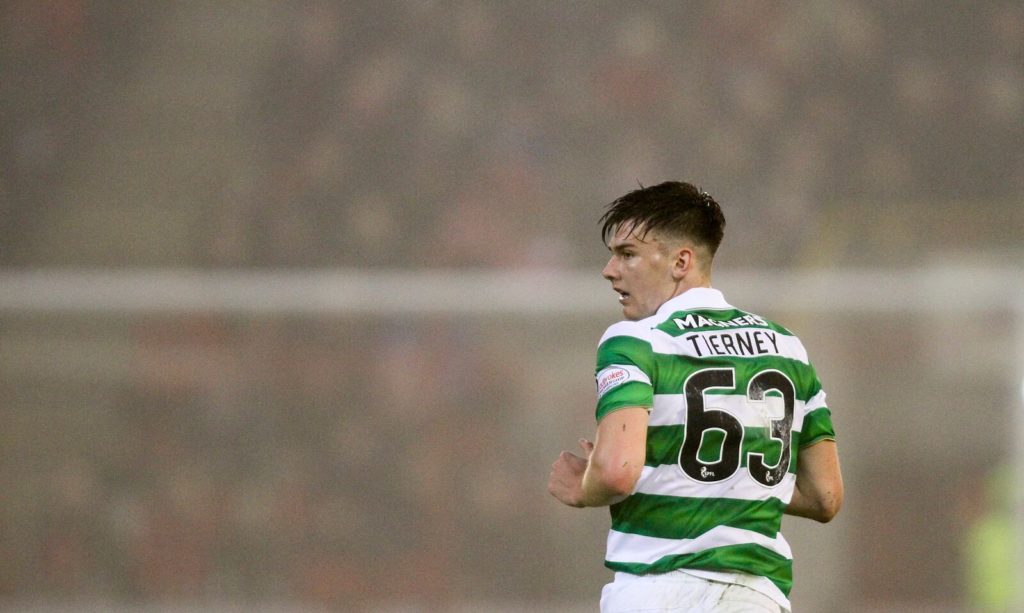 NEIL LENNON last week dismissed as completely irrelevant the leaked list of transfer targets from early April which resulted in a cleaner and a security guard losing their jobs at Lennoxtown. The Celtic manager pointed out that the names he's working on at the moment are completely different to those on the leaked list and this morning Stephen McGowan in Daily Mail has perhaps given us the most accurate and up-to-date assessment of the current transfer targets…continue reading HERE.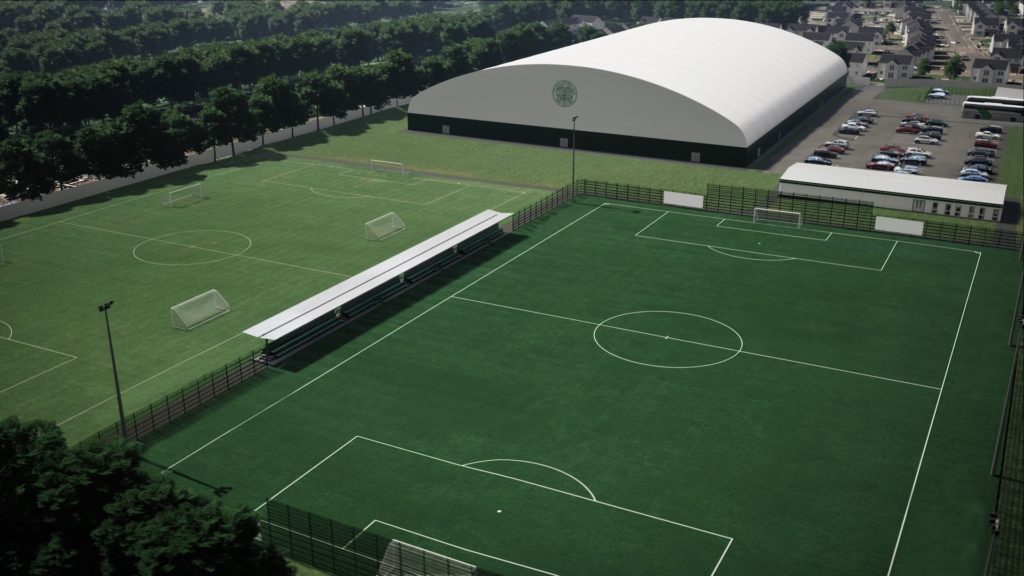 Celtic's Academy, like Motherwell's on a smaller scale, is sustainable, is strategically important to the club and can as the recent transfer activity and speculation outlined above demonstrates, is an area of high and significant revenue for each club. For Celtic and indeed for Motherwell their Academy operations are crucial to the long term success of each club.
Imagine having to dramatically cut back due to, for arguments sake, short-term financial necessities. If that was happening at Celtic, or indeed Motherwell (where the fans themselves are the owners) then the supporters would be up in arms and the media would be all over the story like a rash…read more about this HERE.