RANGERS have formally requested that Celtic fans do NOT hang banners over the front of the top tier of the Broomloan Stand on Sunday afternoon.
This request has been confirmed by Celtic's SLO John Paul Taylor, who brilliantly describes Rangers as "the host Club!"
So at the request of Rangers, Sunday's host Club, please consider NOT hanging your banners, especially nasty, offensive Irish tricoloury ones, from the top tier. These upset the natives you know.
So does your singing!
So please don't sing any off those nasty, offensive rebel songs, whether you are in the top tier or the lower section. These upset the natives too, and they only ever sing football related songs as we all know. So fair is fair, please, cut it out.
Info for Sun, the host Club has asked that Celtic fans refrain from hanging banners from the top tier which covers advertising following requests from their sponsors pic.twitter.com/4ux0SUxdzg

— Celtic FC SLO (@CelticFCSLO) March 9, 2018
And what about those prestigious Ibrox toilets? Please don't bring air-freshers or candles. That was RUDE!
No stickers, especially if you are sitting in the Union Bears seats, these young supporters, knowing their place, have given up their seats so you can have a party. A little respect is called for, please!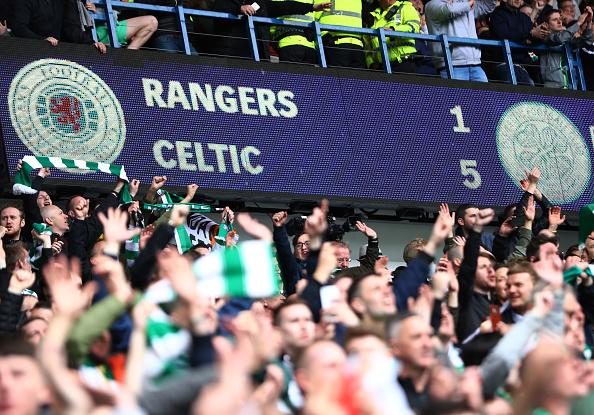 If any of you have any beachballs, it's not really the weather for them, so leave them at home.
Don't try and do that daft Glasgow's green and white song – we only have one end and it would mean the right side would have to sing to the left hand side of the Broomloan and that sounds like too much bother.
Don't laugh at The People in the other stands leaving early either. It is something we have noticed in all of our three visits to this stadium to play this host club. Apparently their fans think games last 70 minutes and the second time we were there they still left ten minutes early!
Some of the other Celtic sites have been writing about them being short on readies, they borrowed money up a close or something, we're not too sure and not that bothered.
At The Celtic Star  we are obsessed with Celtic.
Anyway, if the host club is short on readies, it would be nice if we all bought a programme, a pie and a bovril and anything else that is on sale in those super efficient pie stalls. At Celtic Park there's always a big queue but on the three times we've been to Ibrox to play this host Club, you get served straight away.
Host club efficiency for you! The most successful pie stall operators in the world! Even if it's not theirs anymore.
Remember NO BANNERS! We'll be watching and will name and shame you next week on The Celtic Star.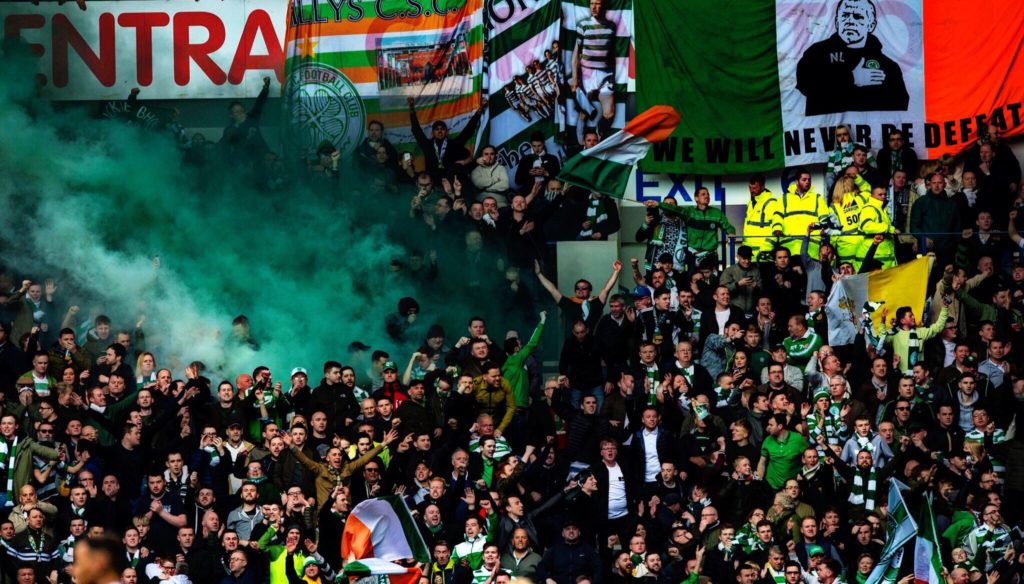 UPDATE
We contacted a representative from the Tommy Gemmell Dunblane CSC who has confirmed that  as a result of the request from Sunday's host Club, there will be strictly no colours or singing on the bus, that no rebellious tunes will be heard, no Irish flags will be permitted and polite applause only will greet each Celtic goal for the club's members. This large banner will NOT be present, especially as the bus has top tier tickets and some folk have been know to get carried away (literally!) in the past!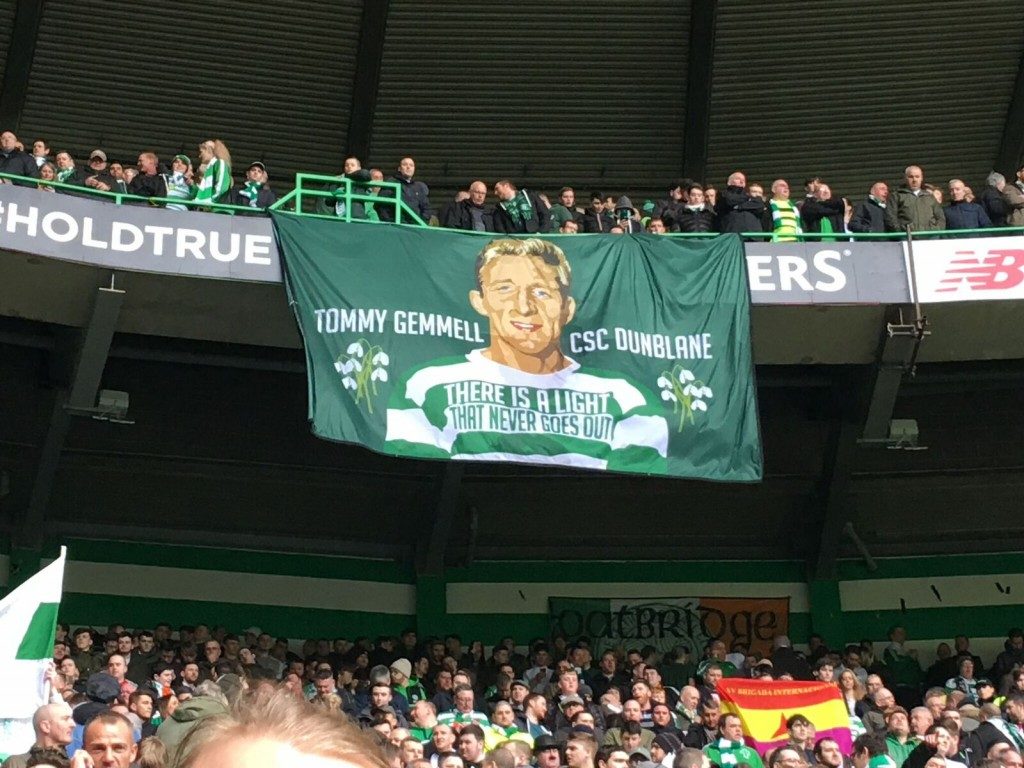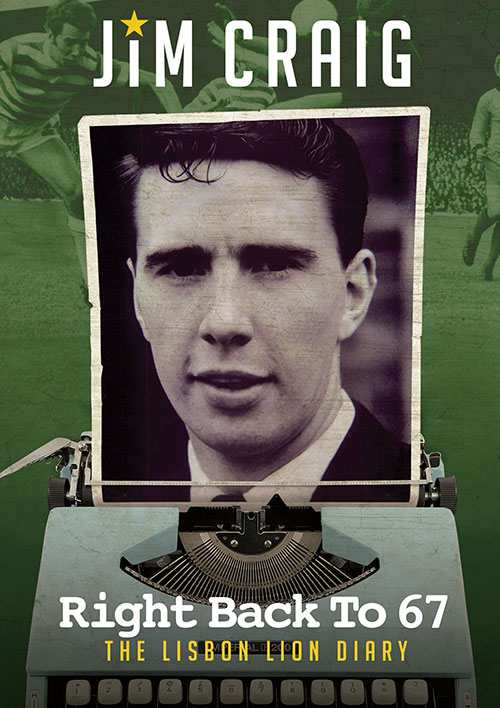 You can order a SIGNED copy of JIM CRAIG – RIGHT BACK TO 67,  THE LISBON LION DIARY from our new bookstore – www.thecelticstarbookstore.co.uk and there's a great launch offer for our OBSESSED WITH CELTIC t-shirts which are available in three colours. Order yours and you will also receive a copy of In the Heat of Lisbon for free.