Don't Hate Rangers, Just What They Stand For…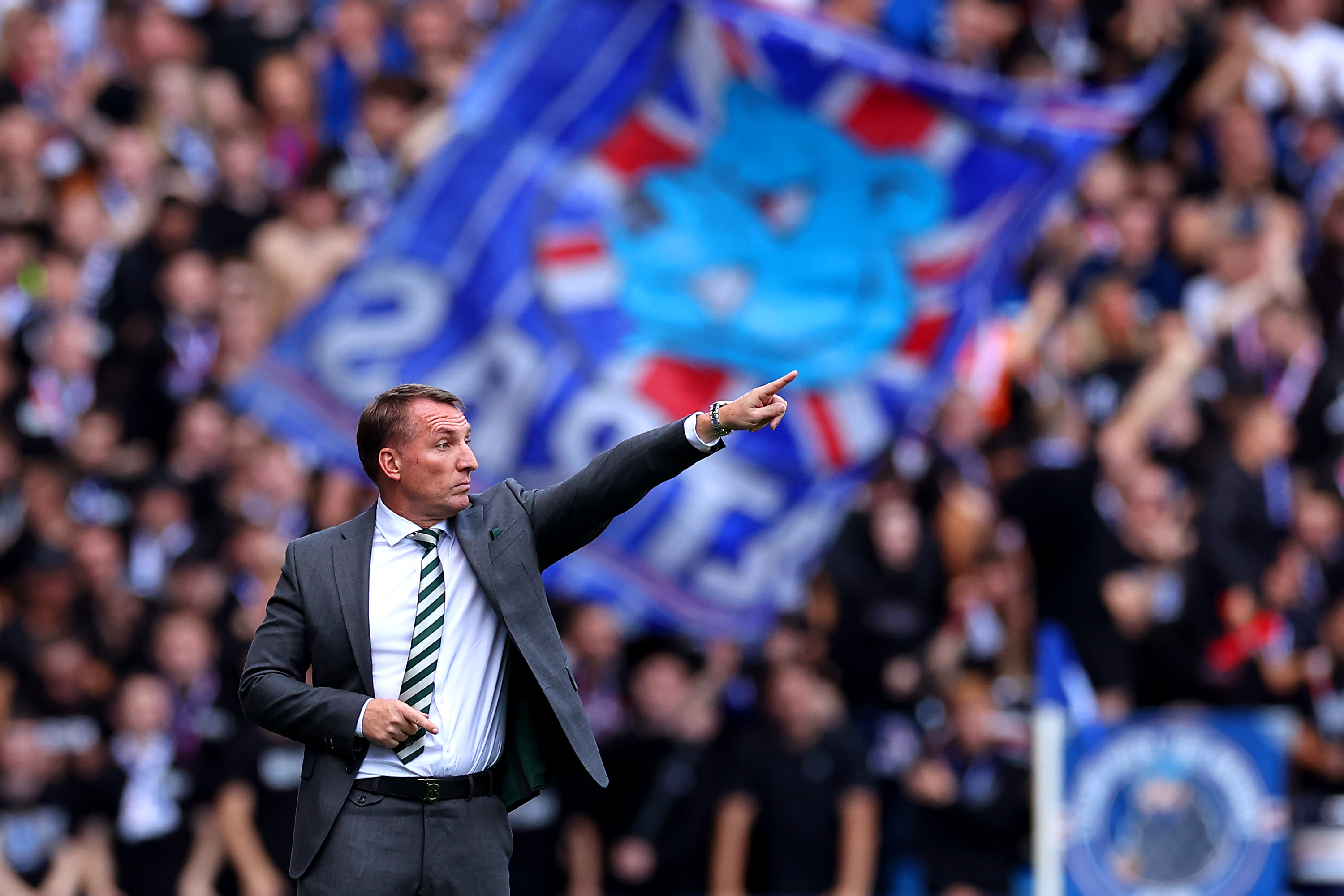 Did I say I hate the International break? I'm saying it again! Not just because of the distinct possibility of a crucial Celtic player acquiring a bad injury, possibly putting him out for major upcoming games or worse, ending his season!
I wear a Scotland Lion Rampant tattoo on my forearm as a throwback to the days when I joined ALL of my co-fans, Celtic and Rangers, Aberdeen, Hibs and Hearts in a journey which promised so much, gave plenty but ultimately, flopped like an Ibrox accountant when Johnny Rep unleashed a stunning drive past Alan Rough in the 1978 World Cup in Argentina, thus ending a comeback of comebacks and sending us all off to the pub in a huff.
Those were the days, but since then I have waned in my affections for the boys in (dark) blue. Dad always reminded me that we were the 'poor relations' in a divided family, one where the majority ruled, and we were in the minority. He still took me to Hampden to support Scotland but was wary of the 'anti-Celtic' core within the support.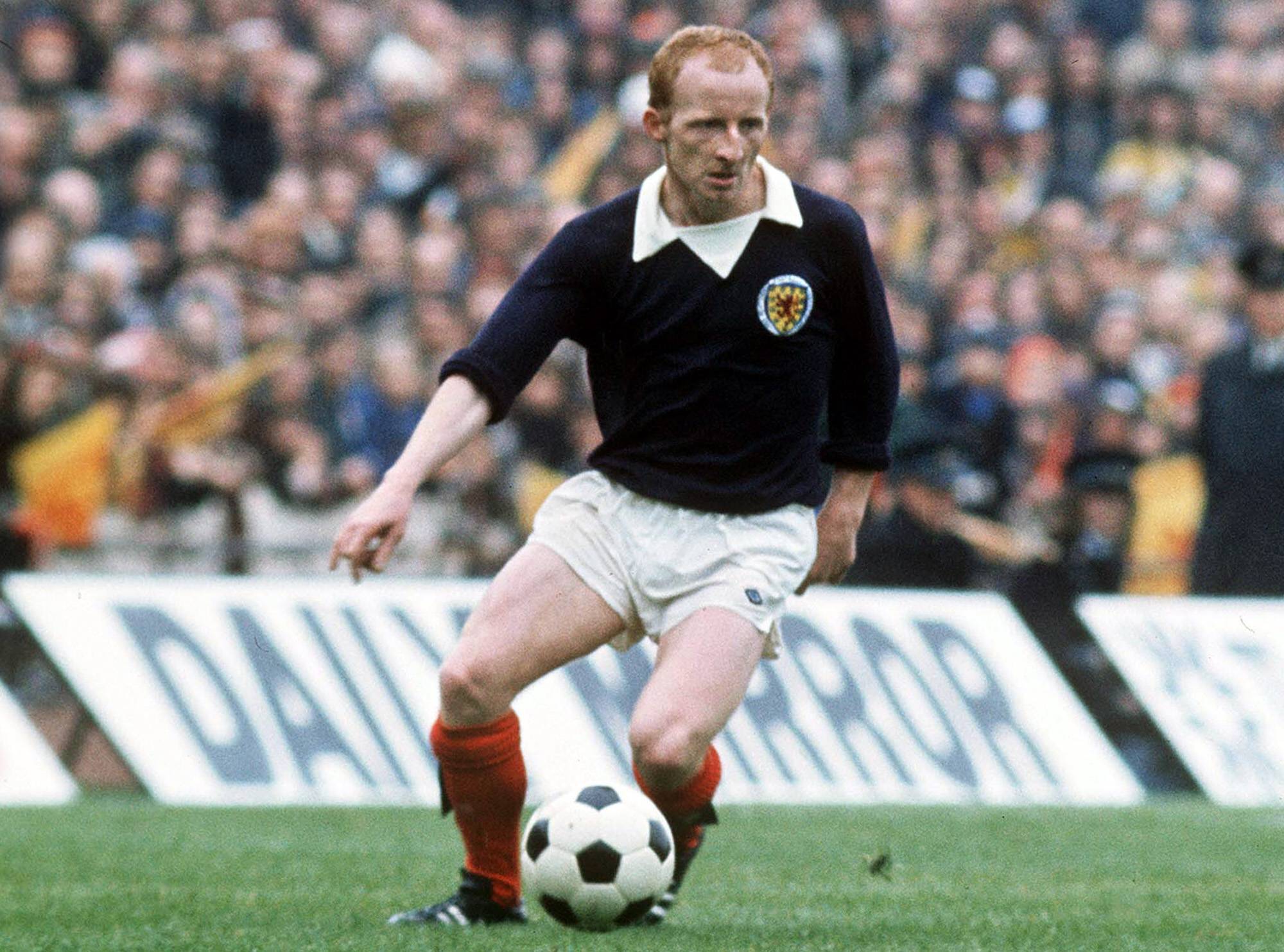 I heard it first hand; Cesar, Jinky, Murdoch, Wispy, Lemon, all getting it tight whenever they were on the ball, whenever they were fortunate to be chosen over a closed-ranks Rangers squad who dominated the home dressing room and congregated in a light-blue cluster.
Even during the Ibrox Disaster Memorial Match where a Celtic/Rangers select played a Scotland eleven to raise funds for the tragic families of said disaster, the 'Rangers End' booed the Celtic players who were actually on their side, so to speak, men who had turned out in honour of their great rivals' deceased and ease their loss. As a 12-year-old I was shocked. Not so much today as I've heard this time and again over the years.
I almost threw up when Brian McClair was roundly booed at Ibrox when warming-up for SCOTLAND having left Celtic to join Manchester United. I didn't go back after that. It broke my heart, and my spirit so I gave up, and, like many other Celtic fans, defected to the Republic of Ireland, more a spiritual home than a geographical one.
Years later, I still have an affection for my home country's football team despite living in Australia for 25 years. I cannot support them in the way I did before, but I still enjoy seeing them win, particularly during this reign of Steve Clarke who is doing a phenomenal job with limited resources.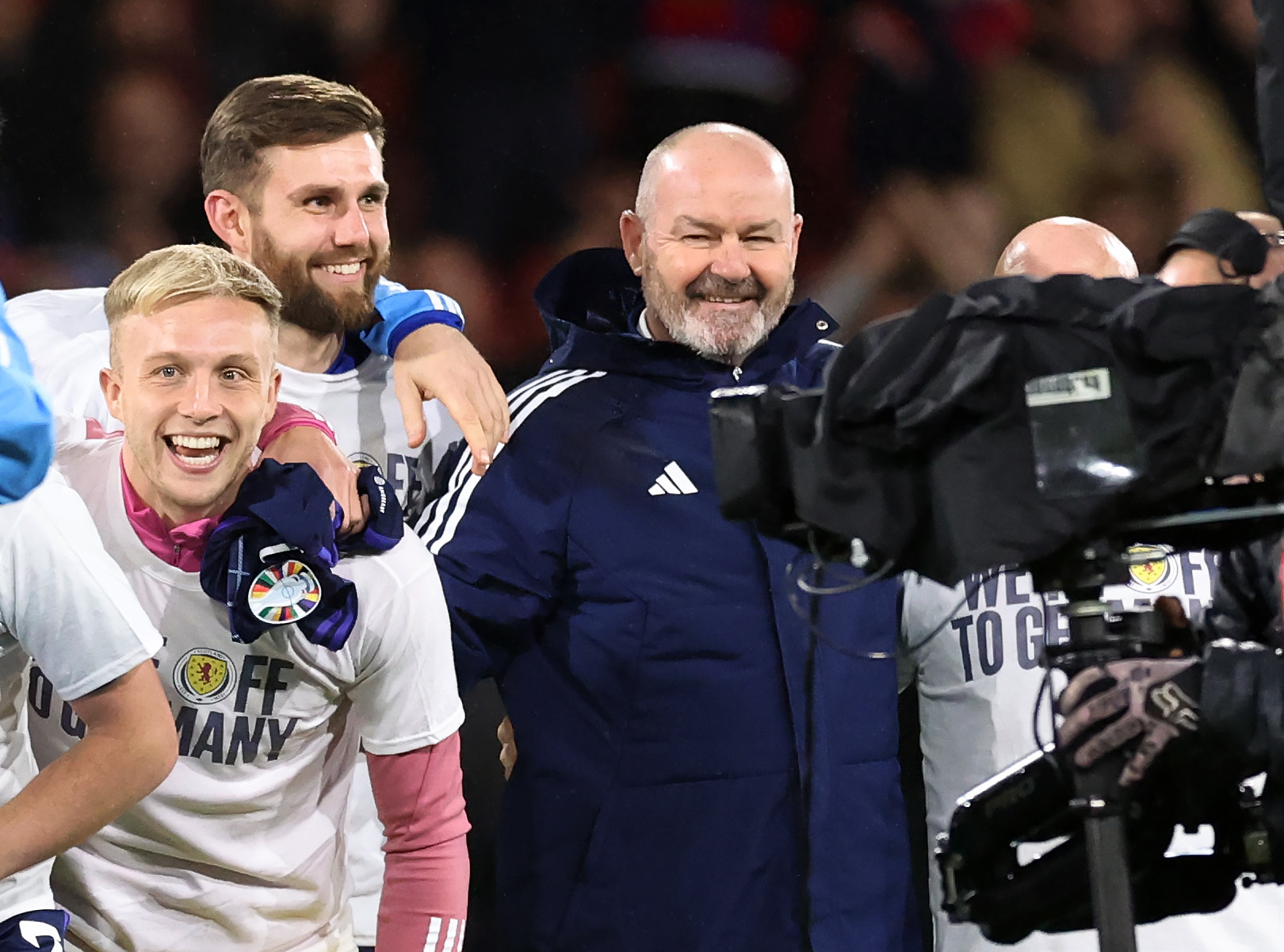 I've mellowed in my dotage and am content with that. So, that brings me to the other lot, theRangers, who continue to heap hot coals upon our heads on a minute-to-minute basis. How do I deal with settling my mind and normalising this incongruous behaviour?
It's not easy to rationalise the abject hatred of your kin and stay calm amidst a furore of anger and abuse. However, therein lies the solution to a centuries-old problem. Self-control. The philosophical greats and the spiritual giants all agree that to look within yourself is the only answer.
Baying for retaliatory blood or fighting fire with fire will only cause an eruption of monumental proportions. Throwing petrol on the bonfire will not douse the flames…but that's a rhetorical statement
Nowadays, to counter this odious bigotry I simply look at the 'Rangers End' with different eyes, ones which pick out my family and friends who will be sitting in the stands and give them a wave. When the Billy Boys or the paedophile chants poison the air, I switch off. Literally.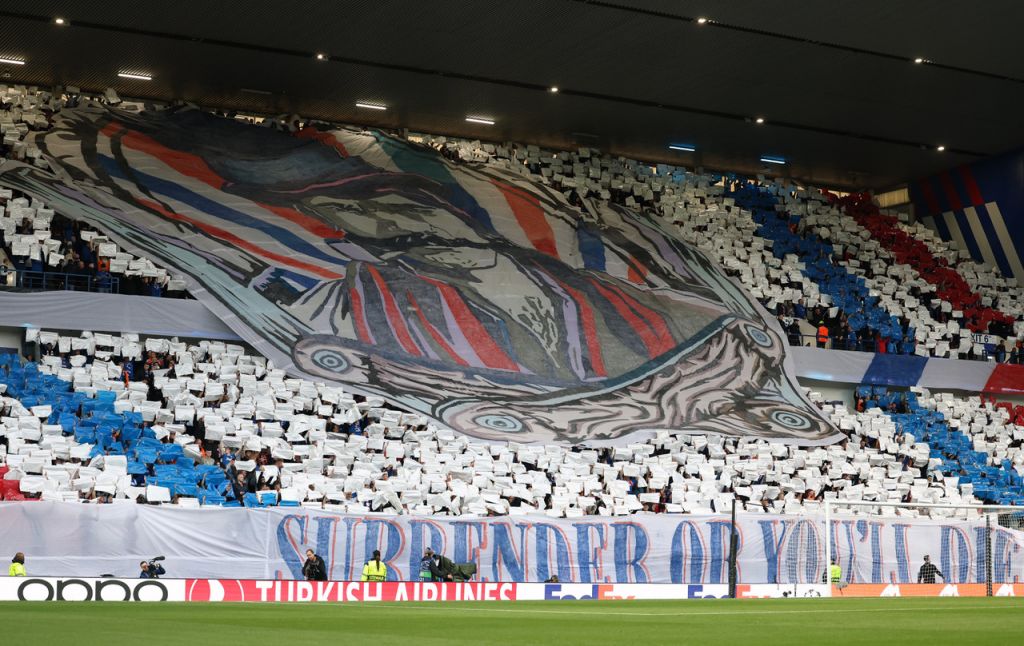 If I respond to it, I become like them, and I am not like them. Nor am I like the illumine within my own support when they sing of dead men because they played for or coached another football team! Truly sickening and unnecessary.
The world is falling apart, literally. Wars are escalating and will likely be at our doorstep sooner rather than later. So, I ask myself, is it prudent to continue to hate, or wiser to see it for what it is and move on?
This is the most "on brand" thing I've ever seen. It's perfect. In some ways it's admirable.

This folks is the rangers brand essence. Anti- Catholicism.

The brand palette should include as much butchery, rivers of blood, hatred and violence as possible.

So this is perfect https://t.co/PsLYiZalQh

— Roger Paul Mitchell (@RPMComo) August 24, 2023
Football is not the only sport where such rancid behaviours and disturbing thought patterns take precedence over the very thing which brought us there in the first place, SPORT! However, it is to the forefront of savagery and violence, verbally more than physically these days with the advent of social media.
Nobody wants the game overly sanitised, just rationalised. We all wish our team to win, and we love to crow about it when we do, but for God's sake, why do we need to debase ourselves because the other guy did so first, or has being doing so for decades? Are we not better than that? I'll leave that for you to decide.
I am a Celtic supporter and have been for all of my 64 years. That will never change, but what WILL change is my attitude and responses to those who literally hate me because of either which church I pray in as a daily communicant, my football team of choice, or, most likely, both.
I'm over being manipulated by the masses and pandering to the lowest common denominator, bigotry. As my dear sister insightfully countered, "We don't hate Rangers. We just hate what they stand for!"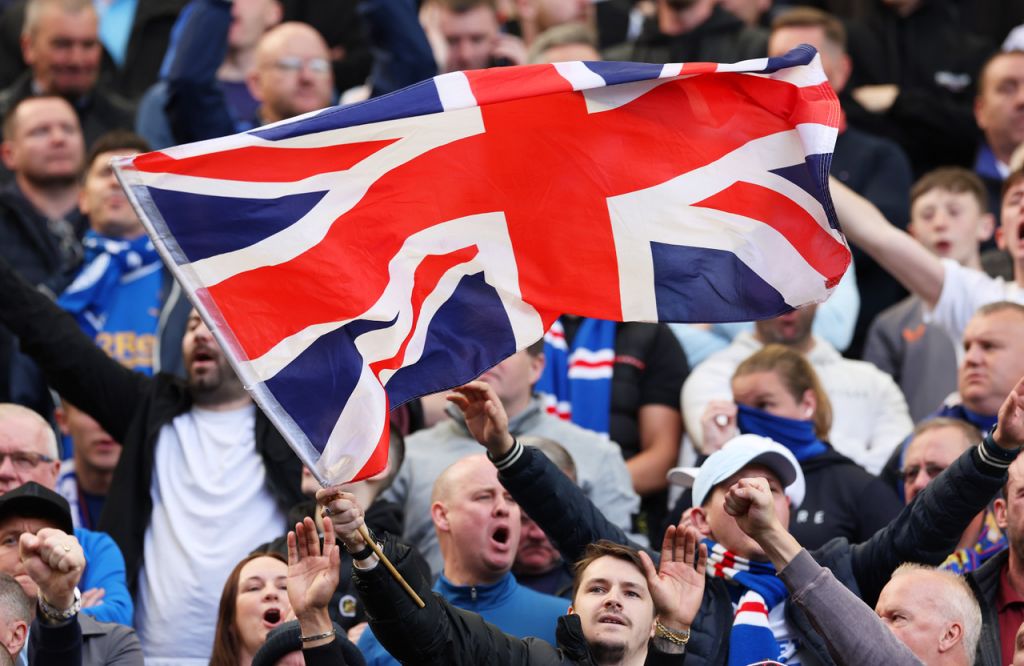 That's self-explanatory and she was right, and when we humanise each other we raise our own moral standards and enjoy the sport as it should be. Hatred brings violence, violence brings wars. I reckon there's just about enough of that without me blindly adding to it. Just ask the residents of Gaza!
Enjoy your footie and enjoy our Title tilt. It's a fascinating season and I'm looking forward expanding our lead by Christmas, and to a celebratory ending, of my own choosing! Hail Hail!
Eddie Murray
Turn to the next page to read David Potter writing about this in August 2022 on The Celtic Star…