For many Celtic supporters the football plays only a part in their experience of Celtic. The origins of the club that attracted so many of us to the cause are borne of charity and of an immigrant Irish population settling in Scotland whilst facing poverty and a far from welcoming environment. As such politics, history and Irish culture all play a part in why we chose Celtic and why Celtic is a club set apart from many others.
Music of course is a huge part of that and as much as stories of great players and footballing triumphs and disasters play their part, the songs we sing have been passed down from generation to generation and many artists pick up that baton and carry it on, continuing to keep the old songs alive and giving us new additions to the repertoire.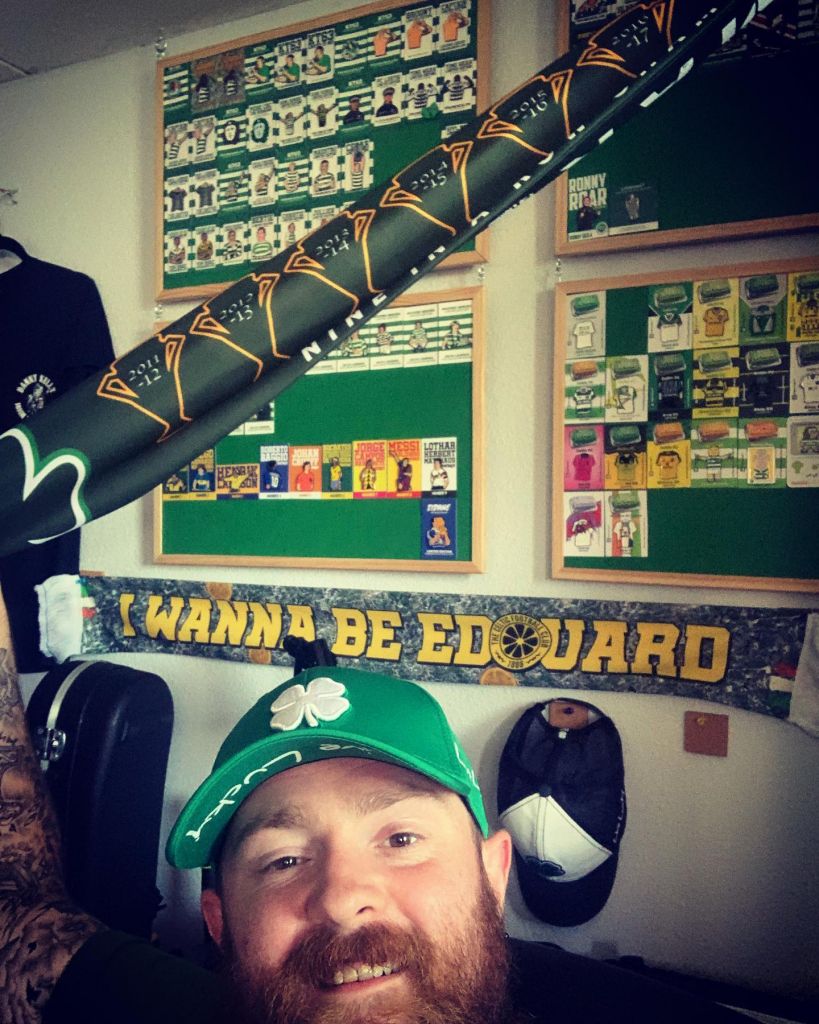 It's fair to say for many of these artists performing live allows them to make a living and to fund their songwriting and recording. As such the current Covid-19 crisis is hitting them hard. In a weekend of a Glasgow Derby played behind closed doors, many of these artists would be playing live shows in the days leading up to and after the game.The Celtic Star would like to try and support these artists and we'll be doing just that in the days and weeks ahead.
Today we talk to one of those the most talented of those musicians, one I'm sure many of you will know and will enjoy hearing from.
Danny Kelly is a singer, songwriter and guitarist and very much a Celtic fans favourite. In the absence of live music Danny has been playing a weekly Facebook show and recording new material. We had a chat with him about Celtic, Music and Lockdown and of course Saturday's Glasgow Derby.
So, let's start with the chicken and the egg question. Was it being in the stands or terraces and hearing the songs that inspired you to perform or was it the music that inspired you first and Celtic followed?
Music came first. I started playing music from an early age and my mother was a big influence in that, she also influenced my music taste, I was stealing her Luke Kelly tapes when I was about 7/8. I didn't fall in love properly with Celtic until I lived here. I have the shame of having to admit I was a Man United fan in my younger years but I despise English football now because of the way the English fans speak about the Scottish Game.
If they made a movie of your Celtic supporting and musical life what would be the song for the opening scene and which would play as the credits rolled?
Haha Ive no idea. Maybe "For it's a Grand Auld Team" being sung at the start by one man and then the GB singing "this is why we follow" at the closing credits.
Lockdown must have challenged you and many others making a living from playing music. What have been the biggest challenges, how have you adapted and what advice would you give to others looking to reach an audience?
I guess the biggest challenge is reaching an audience. I have to say that Facebook has been pretty bad on how they have dealt with live streams and allowances to artists. I've seen a few artists playing and getting hundreds of people watching at once but then a few times I can barely reach 50 folk and it's the same with other artists. Just the way Facebook algorithms are operating. That makes it really really tough. Obviously, we are asking for tips throughout this as we are all receiving little to no support from any government body.
When we're knocked out the qualifiers what's the melancholic music of choice you wallow in and when it's a Beautiful Sunday (or Saturday) and we've thumped the Rangers what's the songs of triumph you ride that wave with?
I don't tend to wallow too much, I'm happy enough with the way we are playing and the success we have had but the truth is it can't last forever. If I'm playing after a 'Glasgow Derby' then I usually start the party in the pub with Celtic Symphony and it sets the tone for the show.
What do you have planned by ways of gigs and recording in the weeks and months ahead and how can the Celtic support access this?
I have nothing major planned at the minute apart from the weekly online gig. I am making a list of songs I would like to go on a new album but I don't know when I'll record it. I've ordered some new merchandise, new T-shirts, badges, stickers and I have just recorded a new album which features no Irish/Celtic songs but it is a Protest style album with poignant songs relating to the world at the minute and 50% of the proceeds are going to Refuweegee. https://www.refuweegee.co.uk/
What's your plans for the game on Saturday and what's your prediction on the outcome? Jonny Hayes was an unlikely hero in the first Derby last season. Who could be the unlikely hero this time around?
I'm planning on watching it in the house like everyone else haha, usually I'd say I'm playing in Pubs XYZ but I'm actually doing a private gig for a discord group afterwards which should be a good laugh. I'm going with 3-1 to Celtic. Ajer is my pick for the game. I can't explain it but the Big Viking always shows up after a quiet period and I think he is due for injuring someone or scoring a peach of a goal.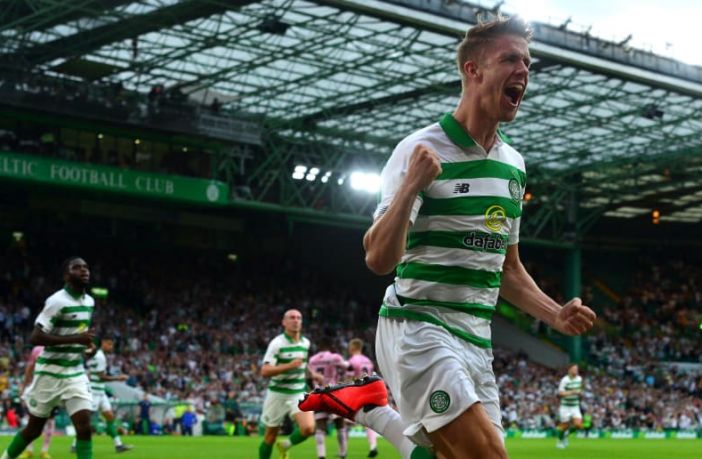 Danny with his band Tír Chonaill have previously released the Alcoholiday Album, his first solo album was Ordinary Man and now as the title says Danny has been working on 'now for something completely different'.
50% of all profits from this latest album will be directly donated to Refuweegee in Glasgow and they can proceed and divide the donations as they see fit. This is Danny's second Solo CD, but first non-Irish Rebel CD. However, each and every song has a significant relevance to the current world situation or the struggles people have felt throughout the years.
Danny also has a brilliant You Tube channel so please subscribe to that too.
On Twitter @dannykellymusic  and it's the same handle on Instagram while on Facebook, he's Danny Kelly Irish Folk Musician. For Email contact it's at info@dannykellymusic.com
We will also have an amazing exclusive on The Celtic Star of an original live recording from Danny as we all get set for this Saturday's Derby encounter. We'll get that out to you on Friday evening as he's recording that for you all tonight. Not a bad way I'm sure you'll agree to warm up for the big game
Please join us for this pre-match singsong and if you enjoy yourself drop a few quid into the Paypal link, it all goes straight to the artist.
The Celtic Star would also like to hear from other singers, songwriters and musicians with a Celtic connection, it can any musical genre. We will do our best to increase the exposure for you as your live performances are constrained by Lockdown again.
If you wish to get in touch please Email us at editor@thecelticstar.co.uk and we'll be in touch.
Thanks a million, to Danny Kelly for taking the time out to talk to us and for also the recoding of a set just for The Celtic Star readers. We'll be back with that tomorrow evening, so please join us.
Niall J