When compiling a Celtic dream team of players you would have loved watching there are so many Celtic stars to choose from over the decades since Celtic players started kicking a ball back in 1888. Forgetting all about positions, formations and so on here's a list of eleven stars we reckon you'd loved watching playing for Glasgow Celtic, putting on the style.
We could go through this exercise again and again and keep coming up with many more legends, entertainers, goalscorers, fans favourites and even some very worthy unsung heroes. So if this eleven are randomly selected they all have one thing in common, they have played their part in Celtic's fairytale. Being familiar with the best current players will help you when you try sports betting. Look for new casinos for Irish players to find one with a sportsbook. And now here's our look at some of the best former Celtic players that today's generation of Celtic supporters would have loved watching putting on the style.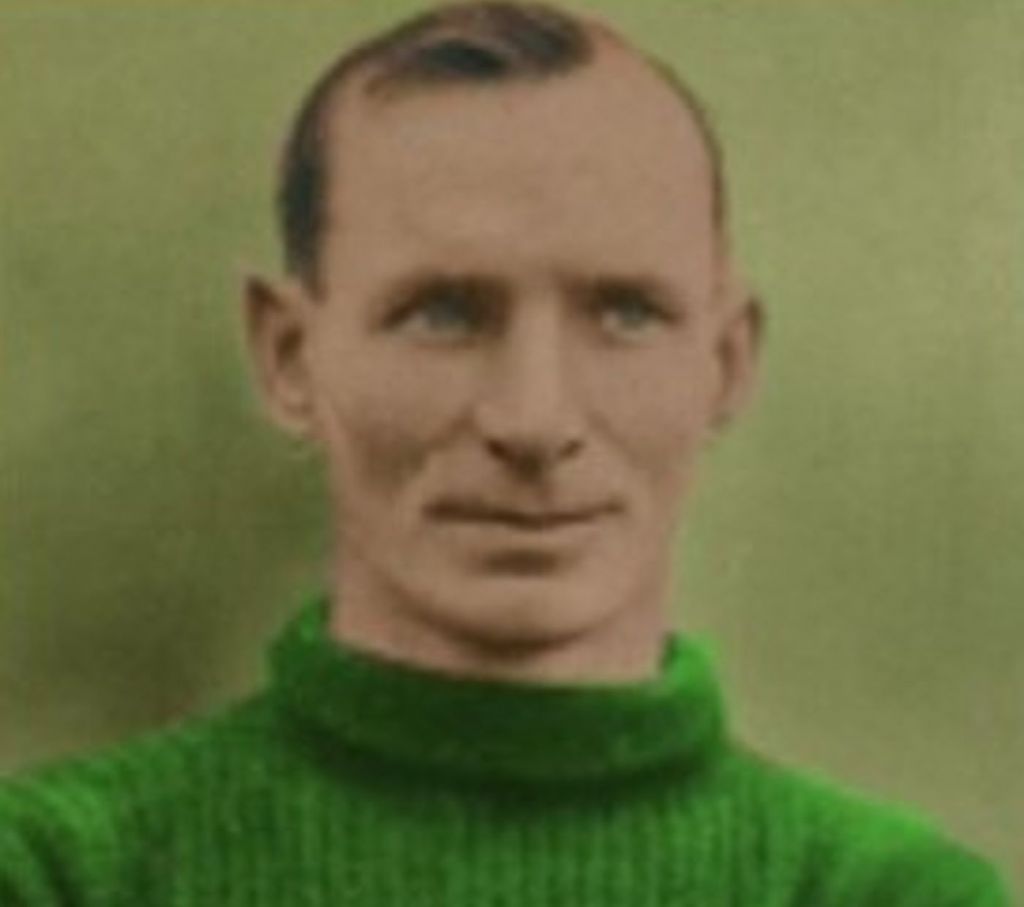 1. 

CHARLIE SHAW – "LEAVE IT A 'TAE CHARLIE!"
He played 430 games for Celtic, and had 240 shut-outs. He won 6 Scottish League medals, 2 Scottish Cup medals, 4 Glasgow Cup medals and 9 Glasgow Charity Cup medals. He never gained a Scotland cap, but played three times for the Scottish League – such figures of course distorted by the Great War.
There was always something very avuncular about Charlie Shaw. Sometimes with a moustache, sometimes not, he looked older than what he was sometimes, and always gave the impression that everything was going to be all right. "Leave it a' tae Chairlie!"
Charlie would be a worthy candidate for Celtic's best ever goalkeeper.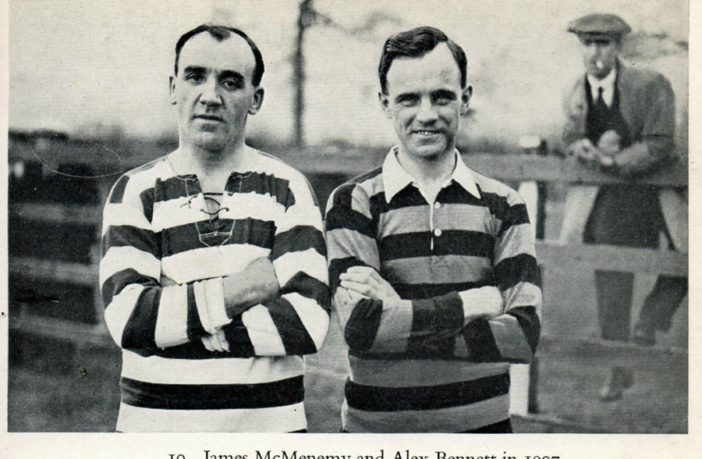 2. JIMMY McMENEMY – CELTIC'S NAPOLEON
Jimmy McMenemy was one of the really great Celtic players. He was born in 1880 and played from 1902 until 1920 at a time when Celtic had two really great teams, 1905-1910 and 1914 – 1917, and when the managerial powers of Willie Maley were at their height. In some ways, McMenemy typified the Celtic of that era – a tricky dribbler, a brilliant passer, a cannonball shot (unusual in such a small and slightly built man) and a great team player with loyalty and level-headedness his hallmarks.
His nickname was Napoleon. It is a curious one when one considers that the original Bonaparte had been the Britain's greatest enemy until the grizzly horrors of the Kaiser and Hitler came along later in the 20th century. Why would a footballer be named Napoleon? In fact, Jimmy had a certain resemblance to old Boney. He was about the same height and build, but the real answer must lie in his brainpower and his ability to transfer his considerable intellectual capacity to a football field. Napoleon was respected even by his opponents for that.  So was Jimmy McMenemy.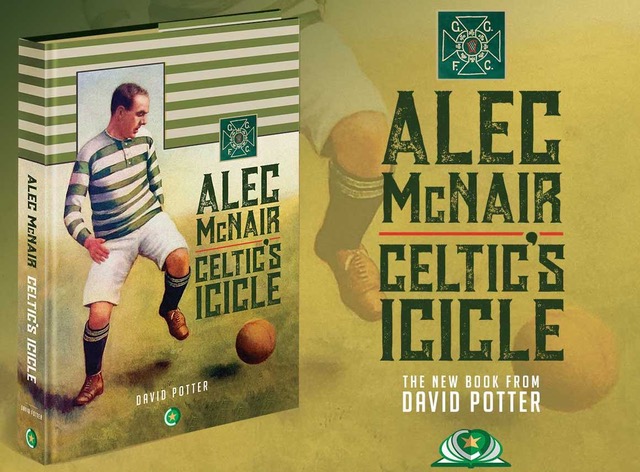 3. THE ICICLE – CELTIC AND WILLIE MALEY OWED A GREAT DEAL TO ALEC McNAIR 
Sometimes it is difficult to express in mere words the contribution of a man to the Celtic cause. From Stenhousemuir, Alec McNair joined the club in 1903 and was a mainstay of the great Celtic side that won six league Championships in a row between 1905 and 1910, then another four between 1914 and 1917, and yet another two in 1919 and 1922 before his eventual retirement in 1925. His 584 League appearances for the Parkhead side actually tops those of Billy McNeill, but Billy McNeill played more games if all competitions are counted.
He was mainly a right back, but was such a versatile defender that in 1907 when Celtic became the first team to win the Scottish League and Cup double he played mainly at centre half as Willie Loney was out with a broken arm for most of the season.
4. THE MAESTRO – PAUL McSTAY
Paul McStay was generally recognised as being one of the best players of his day. A succession of Scotland team managers certainly thought that, for he was capped 76 times, and his paltry collection of medals (disproportionately low in comparison with his playing ability) can be explained by the undeniable fact that he came at a bad time of internal political strife and team managers who were visibly not of the Maley or Stein mould. Yet the fact that he is linked with Jimmy McGrory in a supporters' song about Willie Maley, really says it all!
Paul's best season was of course the Centenary Season of 1987/88 when he played his full part in the glories that unfolded, but that was short-lived and after many heartbreaks, especially after he became captain in 1990, he may have thought of leaving the club in 1992, on one famous occasion at the end of the season throwing his shirt into the Jungle.
But he didn't go. Although he was one of the more stable and reliable figures in the chaos of 1993 and 1994, his form was never the same again, even after things stabilised under McCann. He had the misfortune to miss a penalty in the awful League Cup final shoot-out of 1994, but captained the side to the Scottish Cup in 1995 in a poor game against Airdrie.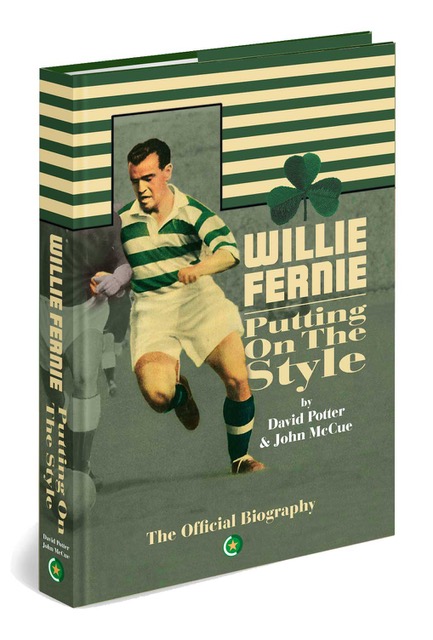 5. THOSE WHO SAW WILLIE FERNIE PLAY SAW A GENIUS 
Those of us who saw Willie Fernie play for Celtic saw a genius. It remains a tragedy that Celtic did not exploit this awesome talent to a greater extent than they did. One Scottish League medal, one Scottish Cup medal and two Scottish League Cup medals are a poor yield for such a prodigious input from this essentially quiet and shy man from the backwoods of the Fife coalfield. He won 12 caps for Scotland, and was worth a great many more.
Had Willie been at Parkhead when Jock Stein was Manager, the team would have won the European Cup more than once, for he was a superb player. There was little that he could not do on the field, being dubbed "Scotland's Stanley Matthews" and threatening to usurp the title "It's Ma Ba" from McKenna of Partick Thistle of a decade earlier. With Bobby Collins and Charlie Tully playing alongside him, Celtic were indeed rich in players of natural talent, and were a joy to watch. His dribbling skills in particular could be guaranteed to send a ripple of appreciation round the crowd.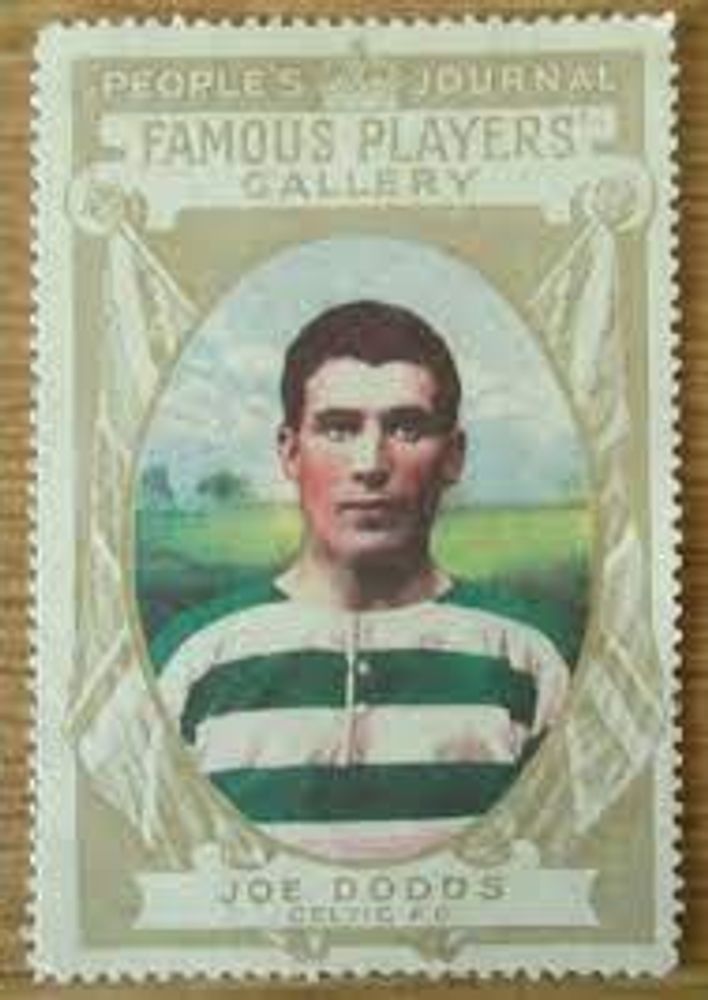 6. JOE DODDS,  ARGUABLY THE BEST LEFT BACK OF THEM ALL
There was a time when any old Celtic supporter would begin a discussion on the merits of football teams with "Shaw, McNair and Dodds…" and would then go on to say that there never was a defensive trio like them. He would be talking about the years round about the start of the Great War and throughout the conflict, these three would be looked upon as the greatest defenders in the world.<
And not without cause. Season 1913/14 saw Celtic go from October to February losing only one goal. Much is known about the legendary, charismatic goalkeeper Charlie Shaw, and Eck McNair is himself a legend for his long service to the cause, but comparatively little is known about the other member of the threesome, Joe Dodds of Carluke.
It was at left half that he won his first Scottish Cup medal against Hamilton Accies in April 1911. Another Scottish Cup medal came his way in 1912, by which time he was at left back. But it was 1913/14, one of the best seasons in the history of the club, that saw Dodds at his best. Not only did Joe win a League and Cup double for the club, but he also played for Scotland three times, including the great 3-1 win (inspired by his great friend Jimmy McMenemy) over England at Hampden in April. He literally could not have done more in that season.
7. DIXIE WAS GOING NOWHERE FAST. THEN JOCK STEIN PAID MOTHERWELL £17,500 FOR JOHN DEANS
John Deans' career was going nowhere fast in autumn 1971. He was playing for Motherwell, or rather he wasn't, for he was in the middle of a six week suspension when Jock Stein surprised the world by offering £17,500 for him. This all happened in the aftermath of Celtic's dreadful League Cup Final defeat at the hands of Partick Thistle, and Stein was clearly making a point to some of his players who, he felt, had let him down.
The events of spring 1972 were characterised by Dixie Deans. Celtic might have reached the European Cup Final but Deans was the unlucky man who missed a penalty in the shoot-out. This would have shattered lesser men, but Stein and the fans kept faith with him, and on 6 May in the Scottish Cup final against the not inconsiderable opposition of Eddie Turnbull's Hibs, he scored the hat-trick which put him on the same level as Jimmy Quinn, the only other man to score a hat-trick in a Scottish Cup final.
Further success followed with a League medal in 1973, won in breathtaking circumstances on the last day at Easter Road with two goals from Dixie Deans, and then in 1974 a League and Cup double with Deans again scoring in the Scottish Cup final against the overawed Dundee United.
8. PUSKAS, MARADONA, MESSI? YE NEVER SAW PATSY GALLACHER!
He played 432 games for Celtic, scored 186 goals, won a League medal in 1914, 1915, 1916, 1917, 1919, 1922, and a Scottish Cup medal in 1912, 1914, 1923, 1925. He played 11 times for Ireland, and those who saw him say with surprising unanimity that he was the greatest of them all.
Less than six months after his debut, Patsy had won a Scottish Cup medal, scoring in the 1912 final against Clyde, and by 1914 he was the inspirational mainstay of the great team which won the Scottish League and Cup double The Great War meant that Patsy had to get a job in John Brown's Shipyard where he was once fined and suspended from playing for Celtic for "bad-timekeeping", but this did not stop playing phenomenal football and becoming "the most talked about man in the trenches".
He is best remembered for the famous goal that he scored (he somersaulted into the net with the ball wedged between his legs) in the Scottish Cup final against Dundee in 1925, and the goal that he scored against Hibs at Easter Road in September 1921 when he ran all the way from the centre after Hibs had scored, to score without any other player touching the ball.
9. IN THE LATE 1960s BOBBY MURDOCH WAS QUITE SIMPLY THE WORLD'S GREATEST FOOTBALLER
Jock Stein was convinced that Bobby, hitherto a disappointing inside forward, could become a world class right half – and he told him that!
He backed his judgement by playing him at right half in the Scottish Cup semi-final at Hampden against Motherwell on Saturday 27 March. Once again, Murdoch played well – but the team didn't particularly – and a 2-2 draw was the result. But it was the replay that really made the difference. Stein clearly had told Murdoch not to be shy, to go in hard, to take a grip of the game and to stamp his personality all over it. Bobby did just that, the team won 3-0 and one of the best careers in Celtic's history was launched, or rather re-launched.
Murdoch at right half soon became the key dynamic in the emerging team and it was not long before terms like "world class" began to be used.
The Cup was won in 1965 – and from them on, neither Celtic nor Murdoch ever looked back. Bob Kelly had, apparently, once button-holed Stein to ask whether this was the right way to use a man who was, by nature, a forward. Stein's reply was apparently polite (Kelly was his Boss, after all) but firm. "You'll see how good a wing half he is!"
All this was part of an evolution as well. Not all of us realised it at the time, but I had a good friend who actually played for East Fife and was a Celtic admirer if not an actual supporter, and knew a lot more than most people about the geometrics of field positioning and team formations. He pointed out that Celtic were gradually changing from the 2-3-5 traditional Scottish formation to 4-2-4, and that Murdoch and Bertie Auld were becoming what was known as the "midfield" of the team.
When asked who was Celtic's best player in the Lisbon era, it is of course very tempting to say Jimmy Johnstone. He has a very strong case, as indeed do Billy McNeill and Bertie Auld, but many would be inclined to go for Bobby Murdoch because he was the power engine of the team, the boiler house – and he had very few bad games.
10. NO-ONE TYPIFIED CELTIC IN THE LISBON ERA MORE THAN BERTIE AULD
It was he who started singing "Sure it's a grand old team to play for" in the tunnel at Lisbon to the wonder, horror and amazement of the Italian superstars, but that was just what Bertie was – very Glasgow and very gallus, almost naïve in his belief that Celtic were going to do well. And it was he who made sure that they would do well. He was the midfield general. He was the man who made them tick. He first signed for the club in 1955, and he was clearly a young man of some ability but his character was such that he was not well liked by Mr Kelly and he was transferred to Birmingham City in 1961. The supporters were not happy, but what could they do about it? With Birmingham he won a League Cup winners medal and played in the Inter Cities Fairs Cup final.
But he was a homesick Glaswegian at heart, and as early as December 1964 when Celtic were on their knees, a few contacts started talking. Bertie insists that he knew Jock Stein was returning to Celtic, and the return of both men was no coincidence. Basically Bertie wanted Jock, and Jock wanted Bertie, and the two of them brought back the Scottish Cup in 1965 as a stepping stone to a period of virtually unbelievable success, including of course the European Cup.
Bertie had changed position. He had been a left winger in his early days but he now teamed up very well with Bobby Lennox, and soon Bertie dominated the left side of the midfield. With Bobby Murdoch on the right, it was a mighty combination, indeed an unbeatable one. He was part of everything that happened from 1965 to 1969.
11. THERE WAS ONLY ONE JIMMY JOHNSTONE 
In over fifty years of following Celtic, for me there are three stars who shine just that bit brighter than any of the rest – Henrik, Kenny and Jinky. These guys epitomise everything that is great about Celtic.
But it did not start well for the young Johnstone, drafted into a makeshift Celtic side for a difficult midweek trip to Rugby Park on 27 March 1963, one of three debutants on the night. The three Bhoys would go on to have very different careers. Centre-half John Cushley had one of the tougher gigs in football, as understudy to Billy McNeill. This would restrict him to 40 appearances before he left for West Ham United in the aftermath of Lisbon.
The appointment of Jock Stein as Celtic manager in March 1965 would be the catalyst for his world-class career. Under Jock, he would win every honour in the game, culminating in the European Cup Final in Lisbon in May 1967. He had been a key figure on the Road to Lisbon, memorably terrorising the French champions Nantes both home and away to earn the 'Flying Flea' accolade, before scoring the vital first goal in the semi-final against the Czech army side, Dukla Prague. Three weeks before the final, Jimmy had scored both goals as Celtic got the point they required at Ibrox to clinch a second successive League title, in front of the watching Herrera.
His second goal is a thing of beauty, Jinky cutting in from the right to hit a screamer into the top corner with his left foot, the ball then sticking in the goalmouth mud in one of those iconic Celtic moments. That season, he was voted third in the Ballon d'Or, behind Florian Albert and Bobby Charlton, finishing ahead of Beckenbauer, Eusebio, Muller and Best, plus his friend and team-mate Tommy Gemmell, who came in a very creditable sixth.
The final game of that magical season also provided one of his career highlights, on and off the park! Celtic were invited to play in the testimonial match for the one and only Alfredo di Stefano, his final appearance for Real Madrid attracting 120,000 fans to the Santiago Bernabeu. Jimmy had the game of his life, tormenting the Madrid defenders throughout, as the crowd roared their approval, finally sending his great pal Lennox through for the only goal of the game.
*Thanks to both David Potter and Matt Corr in compiling this Celtic dream team, we'll publish another one soon.