Neil Lennon's post match interview with PLZ Soccer after today's 2-2 draw at Easter Road once again sees his players coming in for severe criticism from the under pressure Celtic manager. And his interview with Celtic TV was just as worrying.
🎙️ Neil Lennon on the match. #HIBCEL pic.twitter.com/JIe41uTMzF

— Celtic Football Club (@CelticFC) November 21, 2020
While accepting that Celtic controlled the game in the first half, the gaffer could scarcely hide his anger at the poor judgement from captain Scott Brown to gift a penalty to Hibs and the laziness in the follow through after Scott Bain had saved the penalty. And the second goal was dreadful defending by Celtic and so easily conceded that the anger with the defending was understandable and shared by the entire support, especially the ones who forked out £15 to watch the game on Hibs TV.
Yet it's not he supporters who picked the team and we for example carried a few articles over the international break asking for Hatem Elhamed to be played at right back to give us proper defensive know-how in that position. As we said in the match report Jeremie Frimpong is a fine player but should be regarded as a winger, not a right back.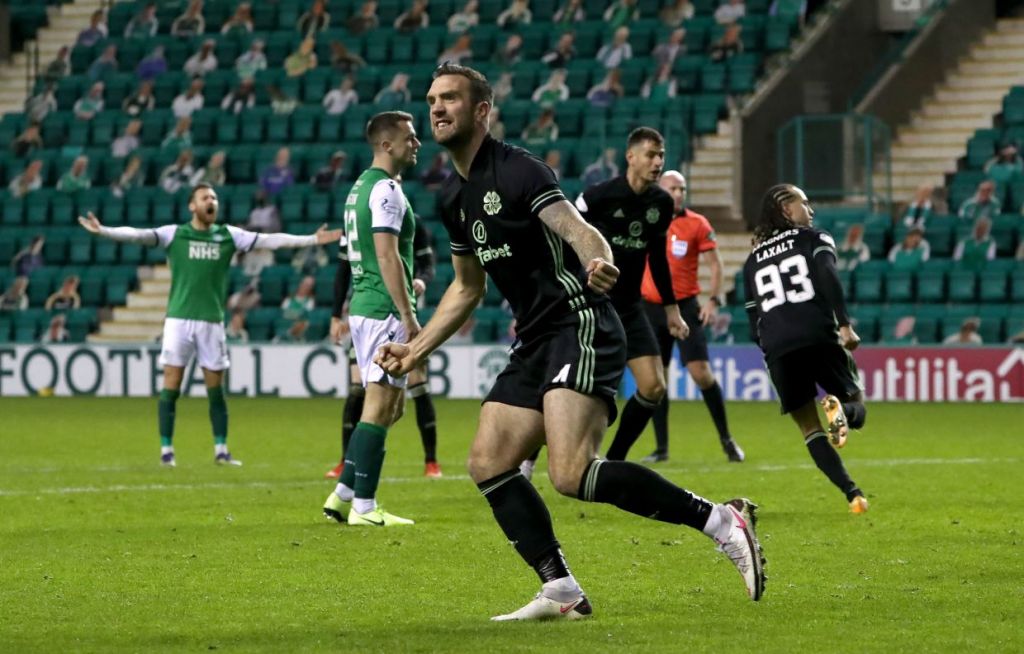 Yet this criticism of his Celtic players – including captain Scott Brown, his biggest ally in the dressing room – will hardly impress the squad, and this constant criticism he is dishing out is perhaps self defeating.
However those wishing a change – and there's plenty of calls from angry and frustrated supporters on social media for that to happen – should realise that the replacement is more than likely already sitting on the Celtic bench. John Kennedy would be the replacement.
Neil Lennon's immediate reaction to #Celtic draw with #Hibernian pic.twitter.com/LHJ1IngsqI

— PLZ Soccer (@PLZSoccer) November 21, 2020
Players don't want to play for Lennon anymore. You can see it today clearly. Lost the dressing room weeks ago. There is simply no way Lennon can survive this. He has to do the decent thing and walk, if he loves the club. If not, Celtic must sack him. It has to happen right away.

— CelticLisboa (@CelticLisboaa) November 21, 2020
🗣 Frank on tonight's Openline:

"There's a less than 20% chance of Celtic winning the league now…if we keep Neil Lennon for 1 more game, there's a 0% chance"

Celtic fans, what did you make of today's 2-2 draw to Hibs? 📻📞 pic.twitter.com/exHnnJSXYa

— Clyde 1 Superscoreboard (@ClydeSSB) November 21, 2020
Difference between last term & this. It's no longer nip & tuck at the top. TRFC won't implode after Xmas if they've a 10 point lead. CFC board need to ponder this;
assuming 2 teams at the top perform equally well elsewhere, can Lennon get at least 2 wins & a draw from 3 derbies?

— SFM (@TheSFMonitor) November 21, 2020
On paper our next few domestic games are winnable which leads us to sevco in Jan. I think our Board will stick with lenny and hope for victory at ibrox. It's a big gamble for them. HH

— Celtic Gossip (@CelticGossip) November 21, 2020
They were telt pic.twitter.com/WMXBZXT5Db

— Wullie Malloy (@Jimskiv92) November 21, 2020
Players don't want to play for Lennon anymore. You can see it today clearly. Lost the dressing room weeks ago. There is simply no way Lennon can survive this. He has to do the decent thing and walk, if he loves the club. If not, Celtic must sack him. It has to happen right away.

— CelticLisboa (@CelticLisboaa) November 21, 2020