THE CELTIC STAR asked for memories of this awful game when title favourites Celtic lost by an incredible scoreline of 5-1 against Dundee at Dens Park on this day in 1980. You can read the original article from The Celtic Star from this morning, which includes match highlights HERE.
Here goes with my 12 memories from 19 April, 1980 away to Dundee, warts and all…
1. Just recovering from a doze of flu which I had picked up from my wife and 2 year old daughter when we were in the North of England on holiday. Nevertheless, a boost from the Kilmarnock win in midweek, back to school on the Friday and therefore able to go to Dundee on Saturday.
2. Windy day with mini-sandstorms – but that was no excuse.
3. Bumpy pitch – conditions not easy, but similarly no excuse.
4. Scoring first – feeling of complacency which persisted even when we began to lose goals!
5. Several Celtic players lethargic. Maybe there was "trouble" in the dressing room, but I put it down to the flu virus which I was just recovering from.
6. Also several Celtic players not really Celtic class, and basically lacking skill and ball control.
7. Feeling that we did not DESERVE to win the title on this performance, and we were definitely spooked by Aberdeen coming good at the right time.
8. Celtic fans throwing things at the door of Dens Park, and shouting "Relegation" and "Gemmell's a B******" while I wanted to curl up and die.
9. Not the first time I had ever seen Celtic lose at Dens Park, but they were honourable defeats to men like Alan Gilzean and Ian Ure. Nothing honourable about this one at all!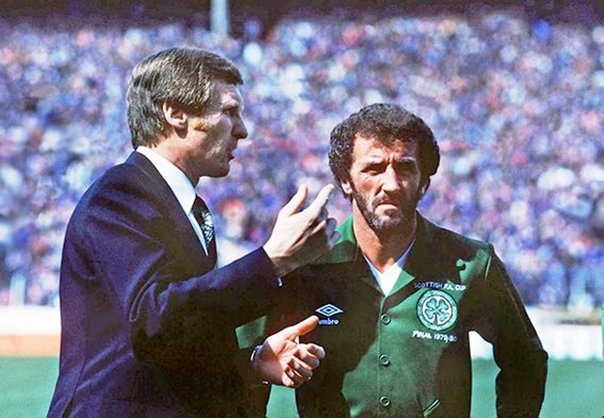 10. If Billy McNeill had not won the Scottish Cup by beating Rangers in the "riot" final a few weeks later, he would not have survived the summer.
11. Did we really beat Real Madrid six months earlier?
12. Stood in an unsegregated part of ground, theoretically Dundee supporters but in practice Celtic fans who could not get into the Provost Road end of the ground. Hardly any Dundee supporters there at all! One of them however said to me, "If you think you have been betrayed by your management, what about us?".
David Potter
Cast your Vote for The Celtic Star's Player of the Year 2019
It's down to you the readers of The Celtic Star. A shortlist of four from which to choose.
Callum McGregor, Kristoffer Ajer, James Forrest or Odsonne Edouard.
Who will be The Celtic Star 2018/19 player of the year? You decide! Please note you can vote only once but can check back to see how the voting is going at any time.
 Loading ...