Once upon a time, Leigh Griffiths was undoubtedly the best player in all of Scotland. In the 2015-16 season, the striker scored 40 goals and took home all individual honours. But since then a combination of injuries and personal issues off the pitch have meant that his output has continued to go down.
Over the last one-and-a-half seasons, he has scored just 9 goals in 38 appearances. Right now he finds himself as just an option to come off the bench and firmly behind Odsonne Edouard in the Celtic pecking order. In fact, when Edouard went down with injury in November, Neil Lennon deployed Lewis Morgan at striker ahead of Griffiths.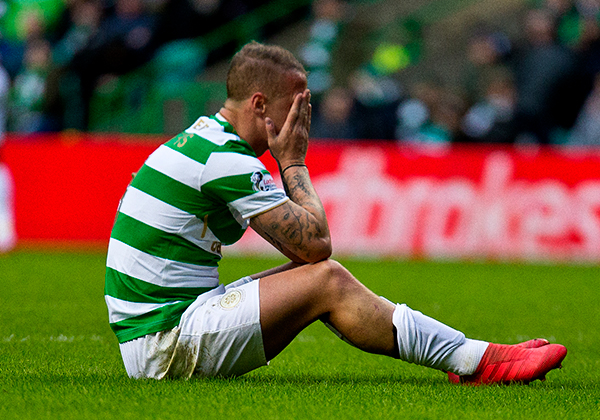 Thus, it is clear how far the Scot has fallen over the past few years. And Davie Hay believes that a loan move away from Celtic could help him rediscover his form. The Celtic legend wrote in the Glasgow Times:
"No matter who you are, or how much talent you have, if you miss that much football, there is undoubtedly a chance that you lose your edge and your confidence. The only solution is for Leigh to work all the harder to try and get that back.

"When you are getting such limited game-time though, that can be hard to do, and it could be that a loan move would help him regain that confidence and sharpness that he must have lost over the last 15 months or so."
Now with Klimala at the club, Griffiths' playing time is going to be further reduced. As a result, a loan move away might not be the worst idea for him. Although Neil Lennon might prefer to have his experience at the club as they aim to win a record-equaling ninth straight league title.