For the purpose of this discussion, let us talk about Rangers 1873 and theRangers 2012 combined to look at Celtic's record against the club that have played out of Ibrox. This is about how Celtic have got on in the Scottish Cup against the team which plays in the Govan area of Glasgow. The results are encouragingly good.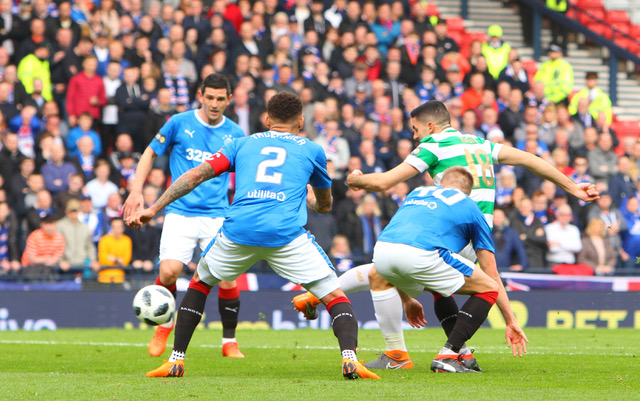 The teams have met 50 times in the Scottish Cup, and Celtic have won 25 times, Rangers 16 and there have been nine draws. There have been 14 finals between the two of them, Celtic winning in 1899, 1904, 1969, 1971, 1977, 1980, 1989 whereas Rangers were successful in 1894, 1928, 1963, 1966, 1973 and 2002, and of course, the 1909 Scottish Cup had to be withheld after the serious Hampden riot after 2 draws.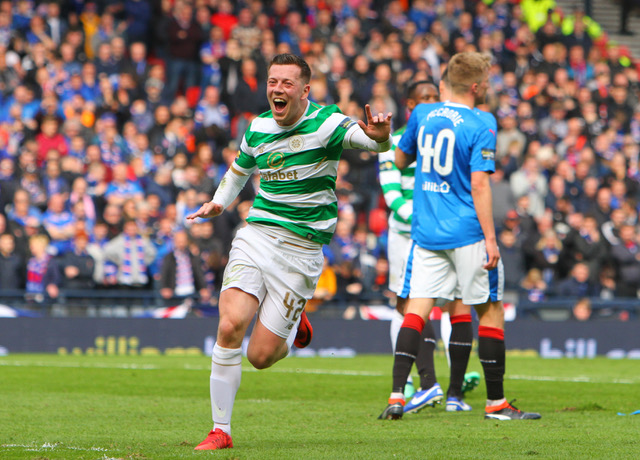 Contrary to public belief, Celtic and a Rangers are not "kept apart for the Final" for they have been drawn together 35 times. The evidence does not support anything untoward, – indeed it would have to be a brilliant conjurer who could fool the world on TV – and even more uncomfortably for the conspiracy theorists of the Celtic persuasion, Celtic have been drawn at Ibrox only six times – 1900, 1907, 1908, 1953, 1964 and 2011. The other time the teams met at Ibrox was a replay after a draw at Celtic Park – this happened in 1957 – and Celtic won it in any case..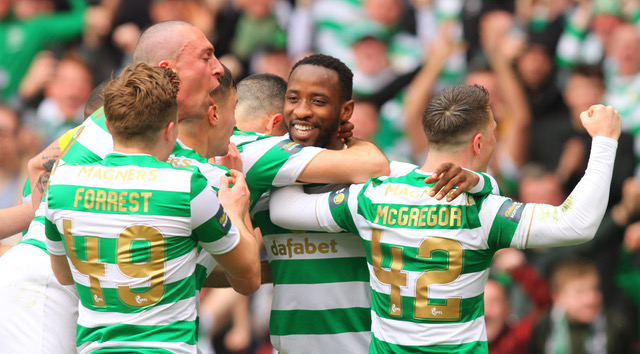 At all venues Celtic have won 25, a Rangers 16 and 9 draws, and even at Ibrox Celtic have won 3, lost 2 and drawn 2. So basically, from a historical perspective, we have nothing to fear, and there is of course the other statistics that Celtic have won the Scottish Cup 40 times as distinct from 33, and for the last four years in a row. Here are Celtic's successful Scottish Cup engagements against a Rangers in the Scottish Cup in the Scottish Cup…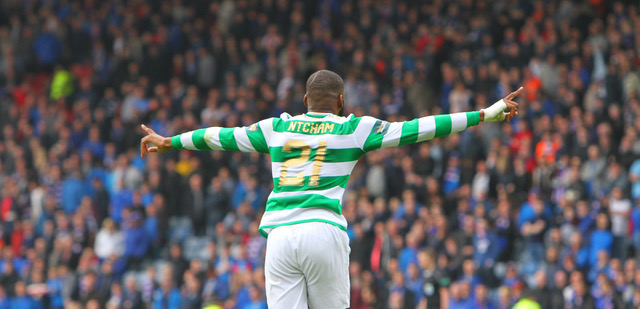 1891 (This game was actually played in 1890) Celtic 1 Rangers 0 – Groves

1892 Celtic 5 Rangers 3 – Brady 2, Cunningham, McMahon, Campbell

1899 Celtic 2 Rangers 0 Hampden final – McMahon, Hodge

1900 Celtic 4 Rangers 0 – McMahon 2, Hodge, Bell

1901 Celtic 1 Rangers 0 – McOustra

1904 Celtic 3 Rangers 2 Hampden final – Quinn 3

1907 Rangers 0 Celtic 3 – Hamilton, Hay, Somers

1908 Rangers 1 Celtic 2 – Kivlichan 2

1925 Celtic 5 Rangers 0 Hampden semi-final – McGrory 2, McLean 2, Thomson

1957 Rangers 0 Celtic 2 – Higgins, Mochan

1959 Celtic 2 Rangers1 – Divers, McVittie

1969 Celtic 4 Rangers 0 Hampden final – McNeill, Lennox, Connelly, Chalmers

1970 Celtic 3 Rangers 1 – Lennox, Hay, Johnstone

1971 Celtic 2 Rangers 1 Hampden final – Macari. Hood (pen)

1977 Celtic 1 Rangers 0 Hampden final – Lynch

1980 Celtic 1 Rangers 0 aet Hampden final – McCluskey

1989 Celtic 1 Rangers 0 Hampden final – Miller

1990 Celtic 1 Rangers 0 – Coyne

1991 Celtic 2 Rangers 0 – Creaney, Wdowczyk

1997 Celtic 2 Rangers 0 – Mackay, di Canio (pen)

2004 Celtic 1 Rangers 0 – Larsson

2005 Celtic 2 Rangers 1 – Sutton, Hartson

2011 Celtic 1 Rangers 0 – Wilson

2017 Celtic 2 theRangers 0 Hampden semi-final – McGregor, Sinclair (pen)

2018 Celtic 4 theRangers 0 Hampden semi-final – Rogic, McGregor, Dembele (pen), Ntcham (pen)
Below you can enjoy the highlights from the most recent encounter and some additional photographs from that afternoon at Hampden in 2018…
David Potter