It was one of those annoying days when roadworks divert the bus off the main road to Celtic Park and compel you to take back roads, usually through villages and towns that one has heard of… but seldom.
On this day we passed a signpost to Stenhousemuir, well known as the home of a brave but not really very successful team, and one of only three teams to have two "u" s in their name (the others being Dundee United and Queen of the South). And they play at a ground called Ochilview, are called the "Warriors" and play in maroon.
But then a youngster asked if any great Celtic players had ever come from there. It was just the opening that Old Father Tim was waiting for, as he launched into an encomiastic eulogy of one of Celtic's best ever players. He was still going strong as the bus pulled into the Emirate car park!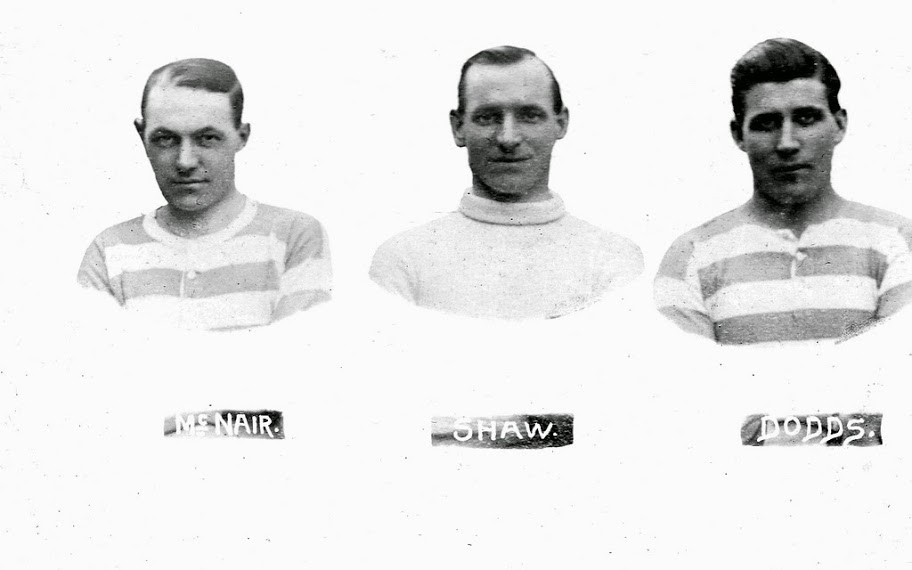 Born in 1883, the young McNair had indeed started his career with Stenhousemuir with whom he won the Scottish Qualifying Cup in 1901 and 1902. He played as a forward in those days and came to national attention when he scored the second goal in the Scottish Cup quarter final of 1903 as they beat Partick Thistle 3-0. This set up a semi final against Rangers in which Stenhousemuir with McNair at centre forward were well beaten, but the game at least did attract the attention of quite a few Scottish clubs, not least Celtic for whom Maley was already on his mission of "ingathering talent".
He had a look at McNair, even gave him a trial, (in a friendly at Airdrie) but decided that centre forward was not McNair's best position. He did however have another look next year, and decided that the Stenny boy, now playing in defence was worth a go. In May 1904, it was reported that A McNair had been transferred to Celtic.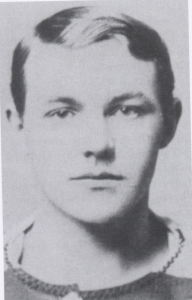 Never have Celtic been better served than they were for the 20 years between 1904 and 1924 by ALEC McNAIR. Alec holds the record of appearances for the club playing a total of 604 times in League and Cup matches and that does not include the Glasgow Cup, the Glasgow Charity Cup and the innumerable friendlies that Celtic played at home and abroad in the glorious Celtic days of the early 20th century.
"The coolest, most intelligent player I have ever seen," Willie Maley
Alec's record number of appearances is unlikely ever to be broken, for it is hard to imagine anyone playing for so long at one club. He was seldom mentioned in newspaper reports – which is of course a great tribute to a right back – but he does score high in the memoirs of contemporary players and his Manager, Willie Maley, who sums him up as, "The coolest, most intelligent player I have ever seen".
Even the referee, Jock Bell, said that, "It was a delight to see him wait for his man, pounce just when the moment was right and clear with such crispness and confidence".
Yet perhaps curiously for someone who played such a distinguished part in the early years of the club, Eck was neither Irish nor Catholic. That of course only matters to the bigots, but Celtic's deployment of Eck McNair for so long shows two things about Willie Maley – one was that he himself was no bigot, and the other was that he could judge a football player.
It was claimed that Eck was even a Rangers sympathiser before he joined Celtic. So? He was probably the first, but he certainly was not the last. He became a great Celt, and long after he retired, he was referred to as Alec McNair of Celtic, almost as if it were a hereditary title in the House of Lords.
Eck lived in Larbert or Stenhousemuir (the two villages adjoin each other) all his life and travelled on the train every day for his training, except when he was employed in the war years in the Munitions Industry at Bo'ness forging metal for horseshoes. He was a Grate Fitter to trade.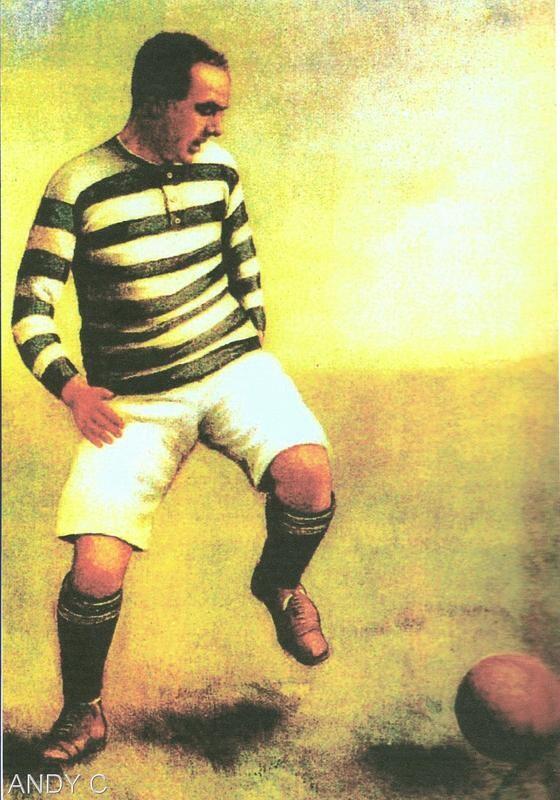 The Great War was a tough time for Eck, because his wife, Mary McNair (nee Niven) died in August 1915 of Cardiac Valve disease at the age of only 28. Eck had a young family of five children to bring up. But in the same way that he would never shirk a tackle on the field, McNair faced that problem with fortitude, determination and perseverance. His family grew up to be a credit for him and his son Jimmy became a professional footballer with Stenhousemuir and Falkirk.
Eck was fortunate in several respects. Being a widower and in any case a munitions industry worker, he was never likely to be called up for the carnage, and this meant that he could continue to play for Celtic, a club who in these days were very much a caring, family club. Not the least of Maley's talents was his ability, at this stage of his life at least, to comfort those with problems.
Both McMenemy and Dodds had brothers who died in the dreadful Battle of Loos. They needed to be well handled, and it spoke volumes for the commitment of both Manager Willie Maley and Captain Sunny Jim Young that the Celtic support network functioned well to sustain these players at their time of maximum need.
It was why they succeeded when others failed. He was also lucky in that his family and that of his wife were there to help out with the childminding.
Eck McNair was very much a defensive right back. His colleagues (Willie Orr, Jamie Weir or Joe Dodds) tended to be the attacking Tommy Gemmell type of players and as centre halves often went forward in those days as well, it was vital that there was somebody dependable at the back. This was what McNair could do to perfection. His mistakes were so rare that they were mentioned as collectors' items. On New Year's Day 1916 for example he fluffed a pass back to give Rangers an undeserved draw. There were very few other times that McNair made a mistake.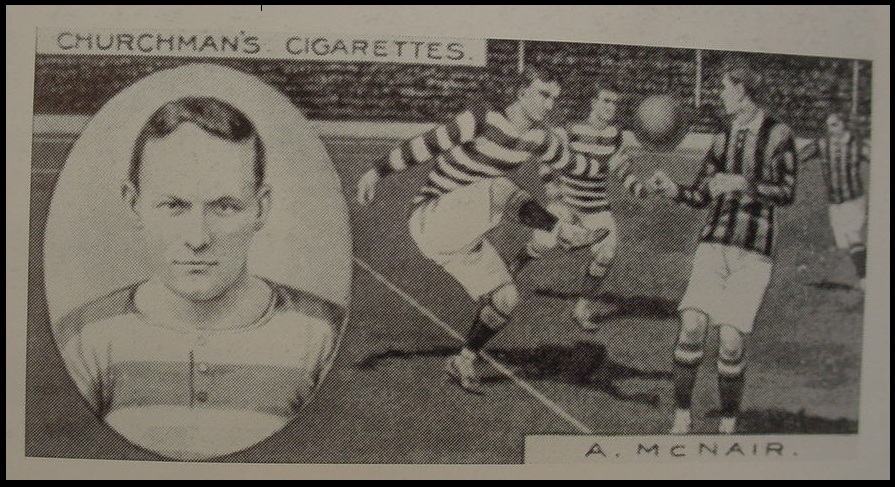 Indeed passing back to Charlie Shaw became Eck's trademark, so that it became a Glasgow cliche to the question, "What will I do?" (about a job, a wife or any other problem). The answer was, "Pass it back to Charlie!" One occasion long after Alec retired he was playing golf, and took a long time to work out what to do with a ball that had landed in a bunker. As he reflected, someone recognised him and shouted, "There's only one thing to do, Eck! Pass it back to Charlie". Eck himself had to laugh at that.
Although he joined the club in 1904, it was not really until 1908 that he settled in as right back. This was because Celtic had the admirable Donnie McLeod for this position, but also because McNair's versatility meant that he could always be deployed as right half, centre half (particularly in 1906-7 when Willie Loney broke his arm) and even left back. Just occasionally he took the field as an inside right, a position that he had played in occasionally for Stenhousemuir before he joined Celtic.
But from 1908 until 1923, Celtic's right back was Eck McNair. He won 12 Scottish League medals and Scottish Cup medals in 1907, 1908, 1911, 1912, 1914 and 1923. He won the respect of all who played with him and that included really great players like Jimmy Quinn and Patsy Gallacher.
He won 15 caps for Scotland, his most famous game being the 3-1 win over England at Hampden in April 1914 in which Celtic colleague Jimmy McMenemy earned the plaudits, but it was the quiet confidence of McNair which won the day.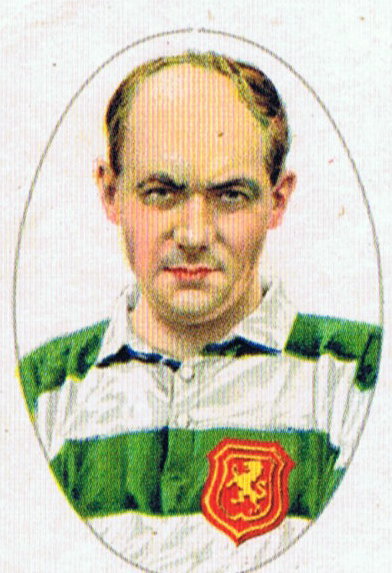 Curiously for a man of his temperament, he was only captain of Celtic for a short time,(he also captained Scotland on three occasions) being quite happy to work for the likes of James Hay, James Young and Willie Cringan. He possibly lacked the "devil" necessary for a captain, as he was more of a team man and he preferred to concentrate exclusively on the task in hand.
His last big game was the Scottish Cup Final of 1923 in which Celtic beat Hibs 1-0. It was by all accounts a grim game, but newspapers are full of praise for the quiet veteran, now called "The Icicle" for his coolness and unflappability. Many times in the long countdown to the final whistle did McNair mop up and "take the dog for a walk" to the corner flag to use up precious seconds.
He was almost 40 and the Celtic crowd at full time rose to applaud him, knowing that they would seldom see his likes again.
Not least of his achievements was that he was a total gentlemen. He was so good a player that he did not need to foul, and was well regarded and respected by opponents, and that included great left wingers like Alan Morton of Rangers and Alec Troup of Dundee. The friendship of Troup and McNair was deep and owed a great deal to the time in 1920 when Eck saved the life of the diminutive Troup from an angry crowd at Parkhead who had invaded the pitch and were attacking some Dundee players and the referee.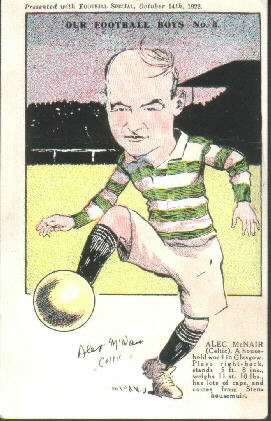 Allowing Troup and other Dundee players to reach the sanctuary of the pavilion, McNair turned on Celtic's so called supporters and gave them a verbal barrage, which was vitriolic but apparently, even in those extreme circumstances, devoid of foul language. For Alec McNair, foul language was as unnecessary as foul play.
After retirement, he was Manager of Dundee from 1925 to 1927, but was not really cut out for the demands of that job and he settled down as a stockbroker in Falkirk, a job for which his temperament was far more suited.
But he retained his love and interest in football, being a referee supervisor for a spell, a short time before his death on November 18 1951 at the age of 68. Alec died at 5 Rae Street Stenhousemuir. He is buried in Larbert Cemetery.
David Potter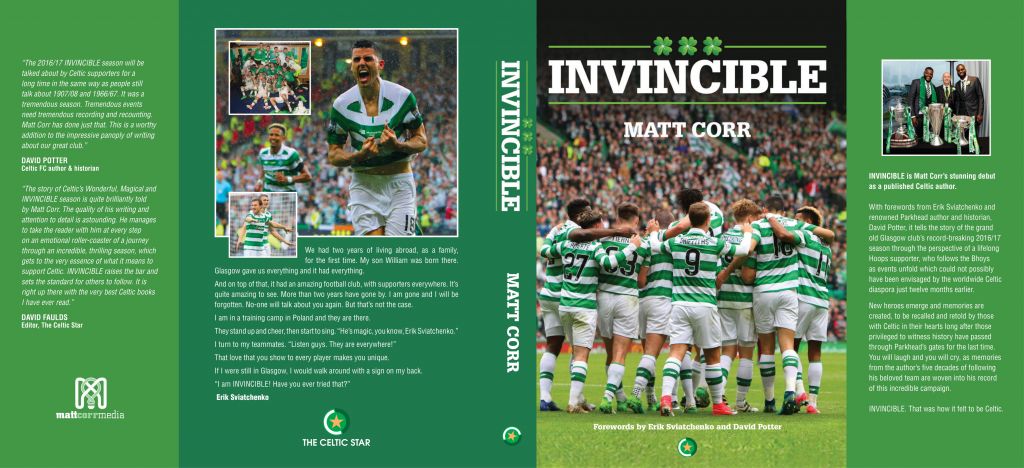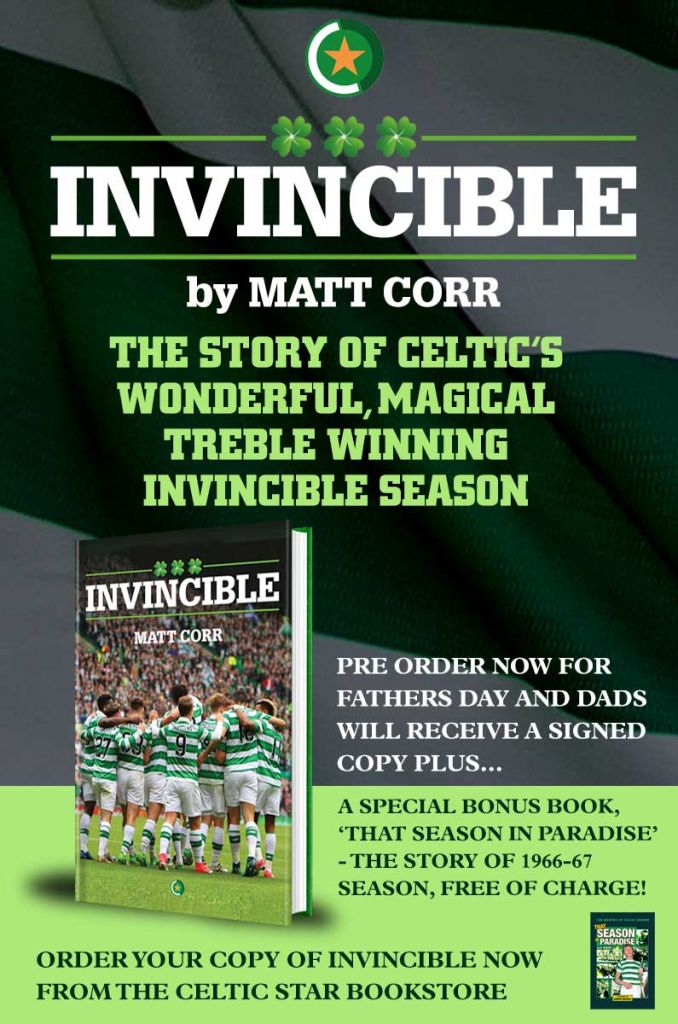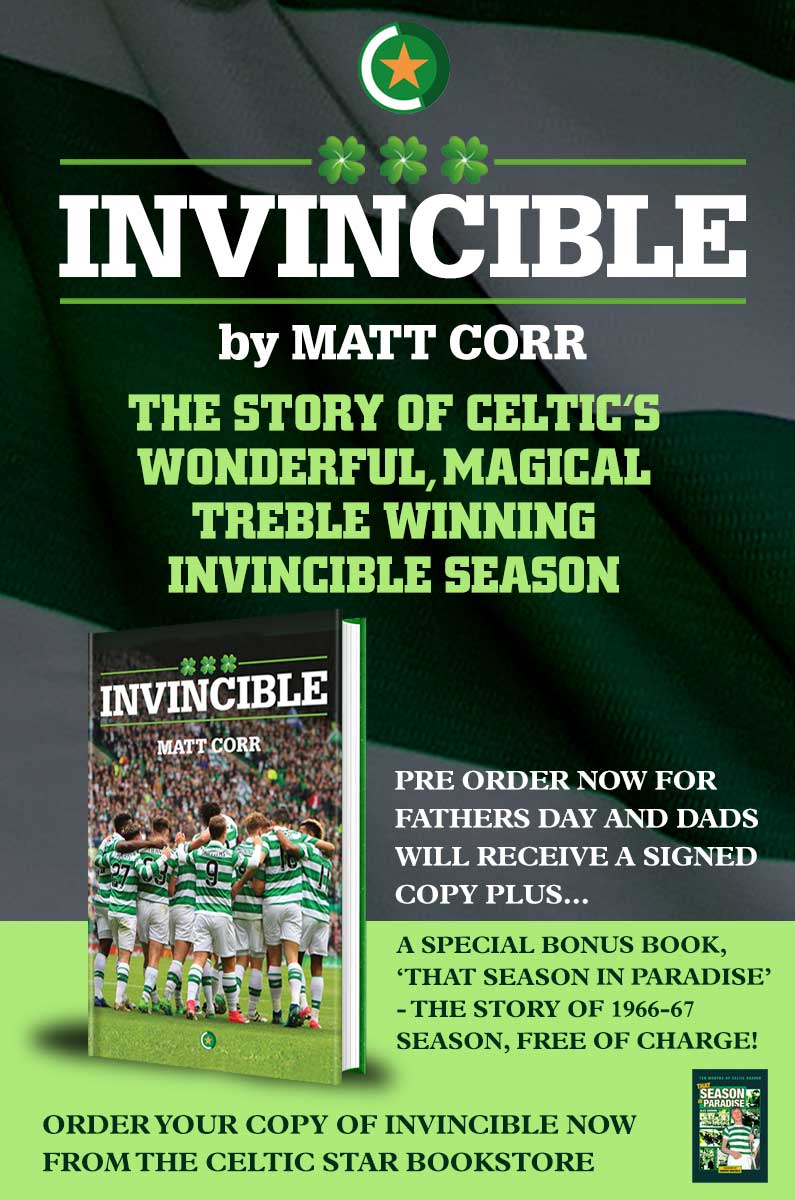 Support Celtic Youth Development
Help raise money for Celtic Youth Development by joining the £1 weekly lottery and you could win up to £25,000 – just click the photograph below to join. Lots of our readers have already done so and they're now doing their bit to help fund Celtic Youth Development that can deliver the stars of tomorrow and beyond. And you might even win a few bob too! And a special thank you to all The Celtic Star readers who have already signed up and are now supporting youth development to give us the Celtic Stars of the future…