So who is going to be our next Celtic manager? To be honest, I haven't a scooby doo and neither do the pundits or the bookies. As a wise man once said, speculation is not knowledge. It wasn't too long ago that Roy Keane was a shoe in particularly when someone put two and two together and got the answer, Nicky Butt. Last week Eddie Howe had agreed in principle but apparently some unforeseen massive stumbling blocks have since emerged.
The only bit of hard information we have is that Eddie Howe's people have since let it be known that he is not interested in returning to management before the summer, whenever that might be. If we are pursuing him and he was interested, that wouldn't preclude him from signing a contract with a start date some time in the future.
However, next season is so important for us that we need a new manager in place as soon as. If Eddie Howe doesn't understand that, his due diligence is sadly lacking and, in my book, that alone should rule him out of being our next manager. Of course, it maybe that Eddie Howe wasn't that close to signing or wasn't even approached. In which case, the outcome is still the same. Thanks Eddie but no thanks, we move on.
In the ideal world, we would appoint a big(ish) name now, which gives him time to prepare for next season. Looking at the runners and riders in the managerial stakes, not too many of the feasible options are what you would call big hitters. There is none that would unite the support and draw a line under this mess of a season both on and off the park. Hence, the options are either we wait until such a person emerges or we appoint someone now, who wouldn't initially enjoy the universal support of the fans, and hope it works. That's the dilemma, stick or twist?
My hunch is we will stick with John Kennedy for the moment. Don't forget, if you believe the bookies, he is second favourite after steady Eddie to get the job on a permanent basis. I know sticking with JK, either on an interim or permanent basis, would not be well received by all but as I say, which appointment would? Unfortunately, Dermot Desmond is all out of silver bullets.
There are some positives from JK's reign. He comes over very well and did a great job of attacking those COVID cowboys from Govan and the astonishing double standards of the SFA. On the park, we seem to be playing with a bit more belief and conviction, and are creating chances and, as of Saturday, putting them away. We are more composed at the back and Welsh looks a player.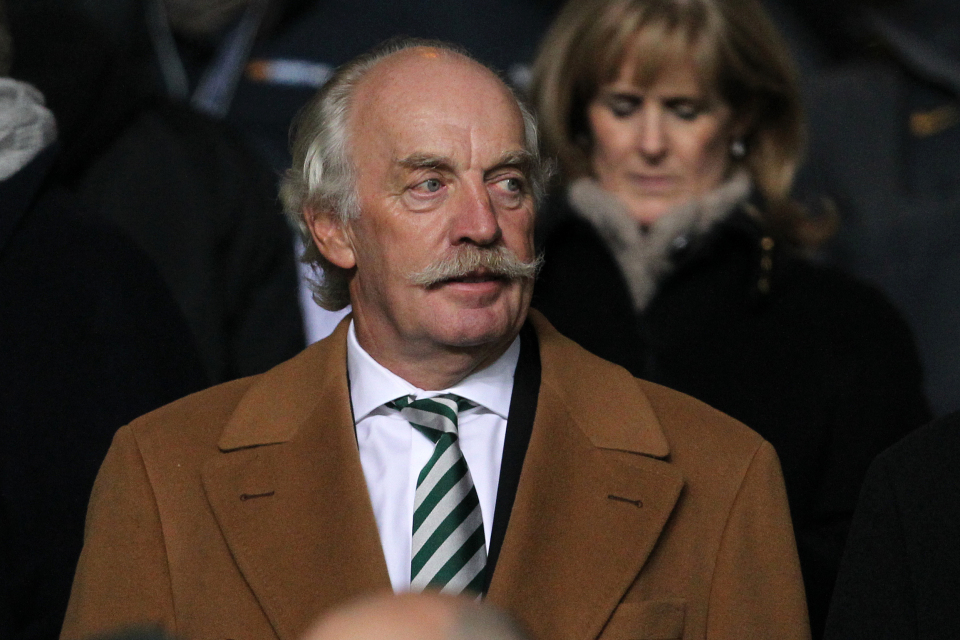 JK has stabilised things and he deserves credit for that. Is he the long term answer? It's too early to say. If he gets the chance, it will depend on performances for the remainder of this season and the qualifying rounds of the Europa League. It will also depend on when and what big names become available.
Who knows, it could be that Dermot Desmond has already ordered a replacement silver bullet from Amazon. Until then, the speculation will continue.
Chris Wotherspoon