Sunday's late concession to Hibernian saw Celtic FC Women drop further behind in an SWP1 title race that had going into that game, little room for error.
Despite controlling huge swathes of Sunday's 1-1 draw with Hibs, Celtic suffered from the age-old issue of not converting your chances when on top, before succumbing to a late sucker punch, one that saw the Hibees grab a scarcely deserved point.
Now however, Celtic have an immediate chance to brush themselves down and look to get on the road to a second successive domestic cup trophy, when the Scottish Cup comes calling for Fran Alonso and his Celtic team this evening via poorly defended corner in stoppage time.
🗣️ "We've got to bounce back and put on a performance tomorrow"

🟢 Defender @chloewarringtxn previews Wednesday's Cup match against Edinburgh City!#COYGIG 🍀 #CelticFC pic.twitter.com/0C91TQVeDf

— Celtic FC Women (@CelticFCWomen) January 18, 2022
This evening Celtic head to Forester's Park, Tranent for a previously postponed Cup tie with Edinburgh City and Alonso certainly sees the positives from having little time for his squad to lick their wounds after Sunday's disappointing return to action following the winter break.
TADHAL DO @HibernianWomen! ⚽️

Hibs level just before the full-time whistle!! ⚽️ #SWPL pic.twitter.com/wDpHQnqtO0

— BBC ALBA (@bbcalba) January 16, 2022
Speaking to Celtic TV Fran Alonso was remaining upbeat, and he points to Celtic's previous positive reaction to disappointing results when they refocus and take care of business, whilst hinting that a tight schedule of fixtures may see him rotate the team and create opportunities for some who didn't play on Sunday to stake a claim for the season ahead.
TADHAL DO @CelticFCWomen! ⚽️@cwellings18 puts Celtic in front with a good finish! ⚽️ pic.twitter.com/dqejeYwADe

— BBC ALBA (@bbcalba) January 16, 2022
"In a way, it's good that we have a game nice and early after the bad result on Sunday – just to make up for it and to prepare ourselves for the next league game. After a tough result normally, we were outstanding in the following game – so I expect the same against Edinburgh City.

"When you don't have a full squad it's not ideal to have three games in a week, but in this case, I think it helps us just to try to put the bad result away. The squad is excited, obviously having a few players out means a few players will get the opportunity. And they need to take it because there is a big part of the season still left and everyone is still fighting for a position."
On tonight's opponents Edinburgh City Alonso has had the opposition analysed, has picked up on a threat, but is also clear he expects his Celtic team to show the three divisions that separate the sides is evidenced by Celtic's performance on the pitch.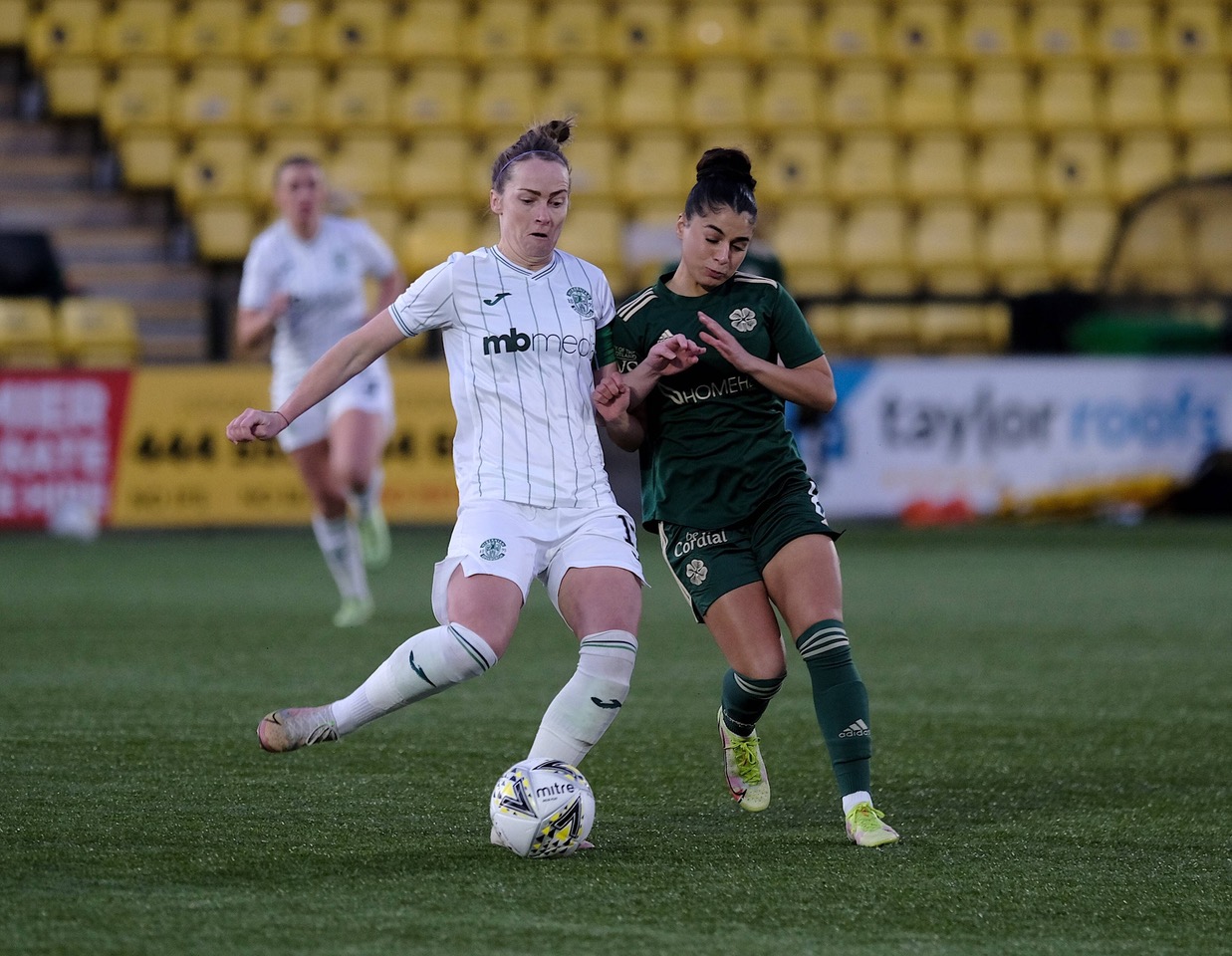 "They've got a player that can shoot from everywhere, great shooting ability and good range. We need to know that they are going to over-perform and play at their best.  We need to impose our game and not only make sure we win, but we have to try and play well."
Sàbhaladh Mòr!

Celtic have the chance to score from the penalty spot but it is well saved!! #SWPL pic.twitter.com/WNxfSVaDDr

— BBC ALBA (@bbcalba) January 16, 2022
There are of course regrets for Fran Alonso when it comes to the weekend's draw. And whilst a missed penalty by Chloe Craig was as uncharacteristic as the off day from striker Charlie Wellings, that weekend performance was better than Celtic may have got credit for. Indeed Celtic have won games this season and not been as impressive in terms of patterns of play or in creating clear cut chances as they were in the first half in particular on Sunday.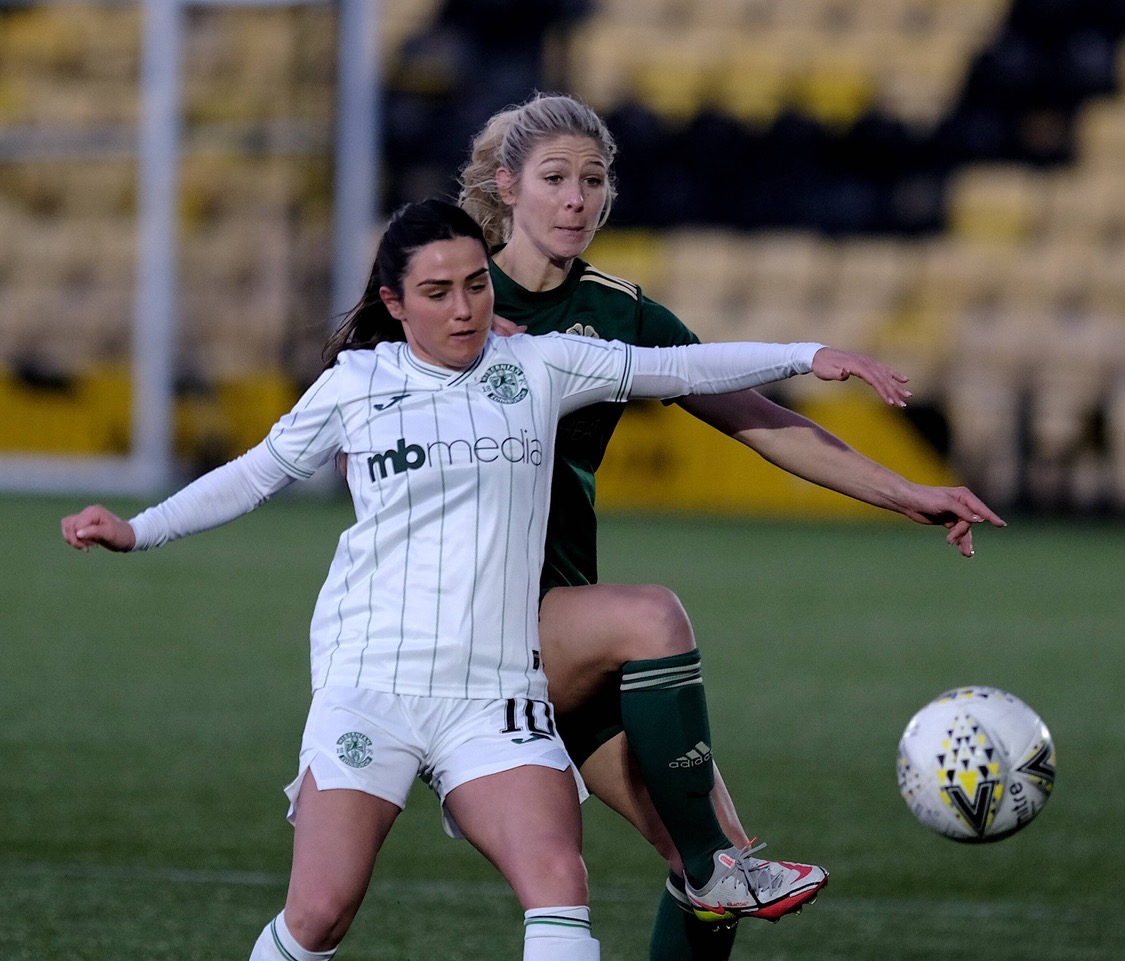 "We were very good in terms of creating chances, what we weren't good at was putting them away and obviously missing a penalty. But that happens, it's football. Sometimes you put in very good work during the week and then on the weekend it doesn't work."
Edinburgh City will of course in no way be underestimated by Fran Alonso or anyone else at Celtic, but in truth City should be the ideal opponent to face, as they look to rid themselves of some of that rustiness in front of goal and then return to the SWPL1 with only one thing in mind – win every game.
📹 Manager Fran Alonso's thoughts on tonight's draw to Hibs after the hosts scored a stoppage time equaliser. #SWPL 🍀 #CelticFC pic.twitter.com/F1BxCrIAZs

— Celtic FC Women (@CelticFCWomen) January 16, 2022
In the meantime, Edinburgh City and the chance to add the Scottish Cup to last month's League Cup triumph will be the focus for Fran Alonso. I think we can expect a strong Celtic performance and a good few goals to boot as Celtic look to banish any lingering thoughts of Sunday's disappointing draw against Hibs..
The SWF Scottish Cup match with Edinburgh City kicks-off this evening at 7.30pm, Foresters Park, Tranent, Edinburgh.  Admission is £5 for adults and £3 for concessions. Under 12s admitted free of charge when accompanied by a paying adult..
COYGIG!
Niall J
🏆Scottish Cup Updated Kick Off Time🏆

📅 Wednesday 19 January
🏟 Foresters Park, Tranent
🕝 7:30pm
🥧 PIE SHACK!
🎟 Adults £5, concessions £3, U12s free with paying adult

The biggest test of our season!#OurECFC #COYC pic.twitter.com/XQVKbuwmJm

— Edinburgh City FC Women (@ECFCWomen) January 19, 2022
A new cup campaign begins 💯

🏆 Scottish Cup
🆚 Edinburgh City
🏟 Foresters Park, Tranent
🕢 7:30pm
🎟 Adults £5, concessions £3, U12s free with paying adult (pay at the gate)#ScottishWCup | #EDICEL | #COYGIG pic.twitter.com/sRSQNdGEYa

— Celtic FC Women (@CelticFCWomen) January 19, 2022