What is it with Ex-Ibrox players opening their mouths and letting their belly rumble of late?
I'd have thought recent results might have left them to consider lying low for a short while at least. Seems I underestimated their idiocy.
We've already had Kris Boyd question Celtic's bottle prior to the Cup Final and wonder how we'd react when we were beaten. How did that work out Kris?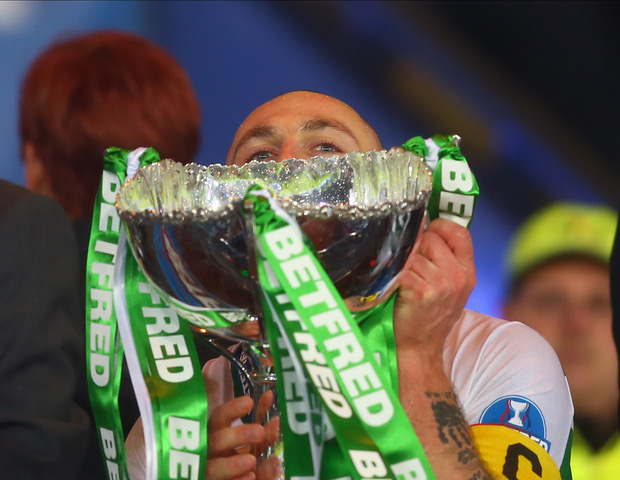 Boyd then produced more words of wisdom when telling the nation on Sky Sports that there are no great players in Scotland – nice talking up of the game big man, Chris Sutton puts you to shame and he's not even Scottish!
When his co-commentating cohort Kris Commons pointed out a few suitable counter arguments, Boyd appeared to say they don't count because they play for Celtic. At least we know exactly the agenda he's trying to follow as if we didn't already have an inkling.
We now have Billy Dodds – still stinging no doubt from Celtic's Cup Final win on Sunday – stating Alfredo Morelos is a more natural goalscorer than Odsonne Edouard. An argument again I'd have thought that would have been, if not put to bed, certainly been getting it's pyjamas on for a few days at least.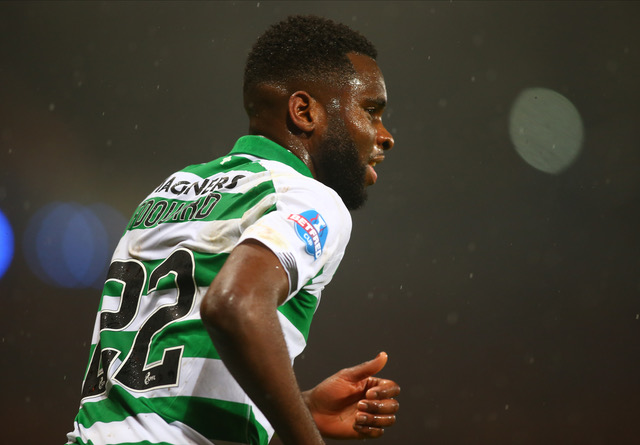 Dodds was quoted on in today's Glasgow Times when asked to choose between Celtic's Odsonne Edouard and 'the' Rangers star striker Alfredo Morelos as to who he felt was the best player.
"Who is the best player between Edouard and Morelos? Morelos is the best goalscorer but Edouard is probably a more intelligent player who'll get you a few goals with more cultured finishes, but Morelos is a more natural finisher".
At least he has the good grace to say Odsonne Edouard is a more intelligent player so at least some kudos for that. Though I note he didn't quite go as far as admitting Celtic's main man is streets ahead in overall ability but maybe he was just erring on the side of caution and being aware of his audience.
I'm not going to be churlish with this. Morelos does score, he puts the ball in the net and he does it on a regular basis. Who he actually does it against is questionable but his job is to score against 'the' Rangers opponents and in the main he's good at that, but a 'natural finisher' was the quote and I'm not having it.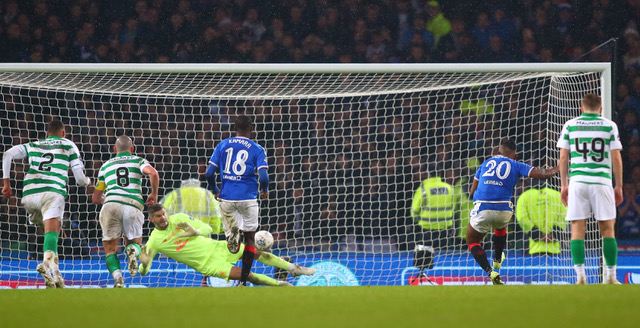 How many chances would you say a 'natural finisher' would need to score a goal, two, three or maybe four? How about a penalty kick from 12 yards, surely you could say a natural finisher would be off celebrating as soon as it left his boot. Not Alfredo.
It's actually getting to the point it's unfair if not insulting to Edouard to even include him in this argument. When it comes to the Glasgow Derby fixture Odsonne Edouard has scored five goals in seven encounters against 'the' Rangers. Morelos has now played eleven games against Celtic and he's yet to hit the back of the net. If there was a word to be used to describe Morelos as a finisher I'm not sure natural is a word that would spring to mind immediately.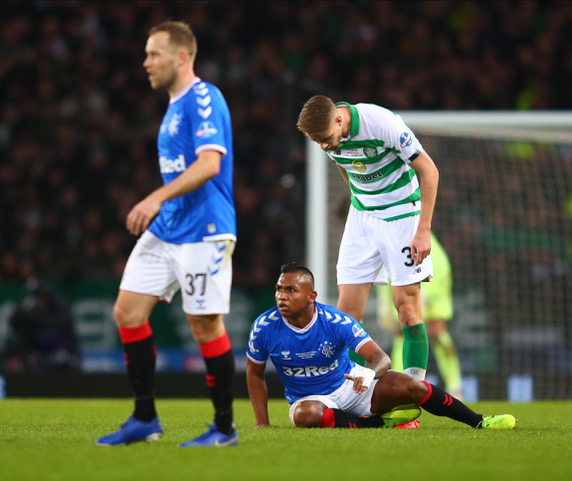 The question put to Dodds was who the best player is. He fudged the response and in doing so clearly makes his professional opinion somewhat questionable.
Sunday showed up Morelos as the player he is, average at best. A lack of interest in his services despite the 'For Sale' signs being up for months is evidence of that. He needs fed his chances, he cannot create and even when he does get chances in big games, when the pressure is on and natural ability should really come to the fore, he has been found completely wanting.
He does make opportunities by finding pockets of space well, let's give him that. When someone supplies him the ball in those areas the Colombian is there and ready to pounce it's just a regular execution in big games that is lacking and that's a big deal when comparing Edouard and Morelos. Edouard regularly delivers in the big encounters. He is a big game hunter. Morelos thrives against the smaller prey.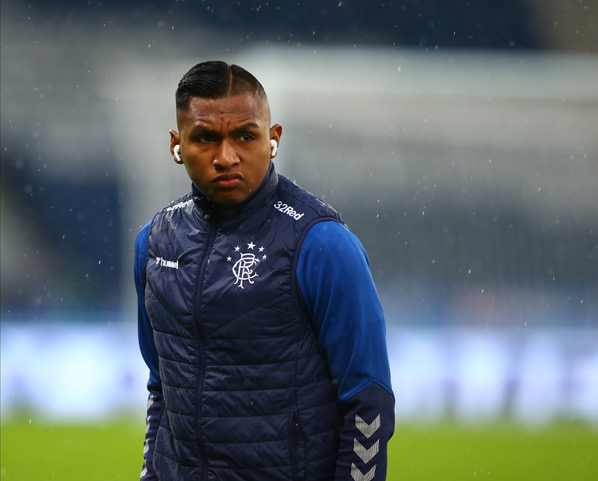 Against lesser sides in the Scottish Premiership he may be able to paper over the cracks. He may even manage to put a few away but when it really counts in the big games against Celtic and in particular against a good goalkeeper, he has been found wanting.
Morelos still finds the space, as was evident on Sunday but he couldn't score and it's not a one off. For eleven consecutive games against Celtic he's done just that, fail to score while French Eddy looks like he does it without even thinking about it.
Can we please stop this comparison as it is no longer a fair fight?
Alfredo Morelos played the entirety of the game at Hampden on Sunday and contributed nothing despite his teammates supplying him a sack full of opportunities and a referee giving him a free hit from twelve yards.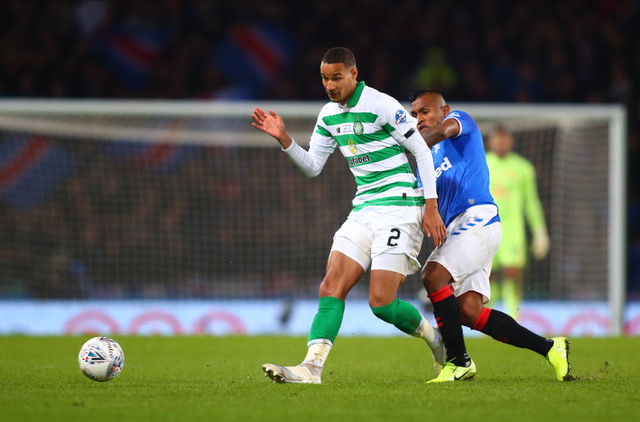 Edouard arrived on the scene with half an hour to play and arguably changed the whole game. He immediately turned 'the' Rangers defence and drew a brutal foul from Conor Goldson. From the resultant free kick Jullien scored the winning goal.
Odsonne was also able to face up and run at the Rangers defence moments later and supplied a defence splitting pass for Mikey Johnstone to score what should have been a second and winning goal, while Celtic were down to ten men. That's a big player influencing big games.
Edouard had more influence in thirty minutes than Morelos did in ninety. That's you best player right there.
The way Alfredo is being talked up in the mainstream media you'd almost think 'the' Rangers were trying to sell him. Surely not.
Niall J