CHRISTOPHER JULLIEN had just put in his best yet performance in a Celtic jersey, against AIK Stockholm, but was happier talking about one of his teammates, and the one he has known the longest, fellow Frenchman Odsonne Edouard.
The sensational second goal he scored last night followed by the large Celtic support chanting the new 'I Wanna Be Edoaurd' song were the highlights from a very enjoyable evening at Celtic Park.
Neil Lennon got his team selection and his tactics spot on this time around and the Swedish side were given no opportunity to impose themselves on the game. Indeed they will be back in Stockholm now thinking that that got off lightly just losing the two goals to a dominant Celtic.
???? I Wanna Be Edouarddd! ????

He stepped up when it mattered last night with a magnifique free-kick to give the Celts a two-goal advantage to take to Stockholm ????#FridayFeeling with French Eddy ???????? pic.twitter.com/IMRpn30TAo

— Celtic TV (@CelticTV) August 23, 2019
If Celtic score a goal in Stockholm, AIK will need to get four. That task for AIK seems as unlikely as Celtic's striker scoring seems very possible. They would have every right o worry about stopping the French striker next Thursday night.
"I've known Odsonne a long time from back in France and he's just unbelievable," Jullien said to the media, as reported by Evening Times.
"From where he was when I was with him in his first year as a pro to where he is now is incredible. I say to him every day he is on his way to the very top. He's such a good player.
"I was really happy for him tonight because he worked so hard and he is a wizard with the dead ball," Jullien continued.
"There's no limit for him. He's a striker who has everything you need on the field. He can score, hold the ball, header the ball, dribble. Everything. It's really good for Celtic and for him. I hope he continues to work because he's on the way to the top."
Look at this Tweet which sums up just how impressive a player Odsonne Edouard is, particularly as he is still only 21.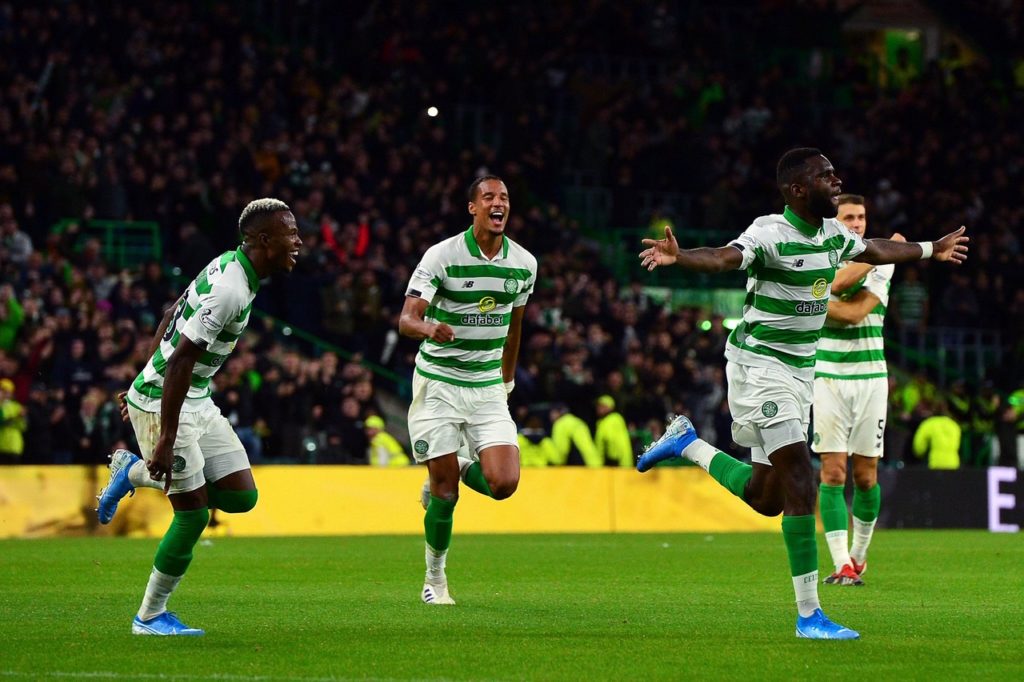 Odsonne Edouard's Celtic career…
League
Games 56
Starts 35
Goals 26
Assists 9
Cups
Games 12
Starts 9
Goals 5
Assists 4
Europe
Games 22
Starts 17
Goals 8
Assists 6
Total
Games – 90
Starts – 61
Goals – 39
Assists – 19
Mins per goal – 139
Mins per goal/assist – 93
Odsonne Edouard's #Celtic career#League
Games 56
Starts 35
Goals 26
Assists 9#Cups
Games 12
Starts 9
Goals 5
Assists 4#Europe
Games 22
Starts 17
Goals 8
Assists 6#Total
Games – 90
Starts – 61
Goals – 39
Assists – 19
Mins per goal – 139
Mins per goal/assist – 93

— Inside The SPFL (@AgentScotland) August 23, 2019
And the fans certainly love him and his song!
I wanna be Edouard! ???? #riverdance #iwannabeedouard ???????????????? pic.twitter.com/RVzfySp5Uo

— Suzi McJ ???? (@SuziMcJ) August 23, 2019
Neil Lennon also praised Odsonne last night, as we reported around midnight.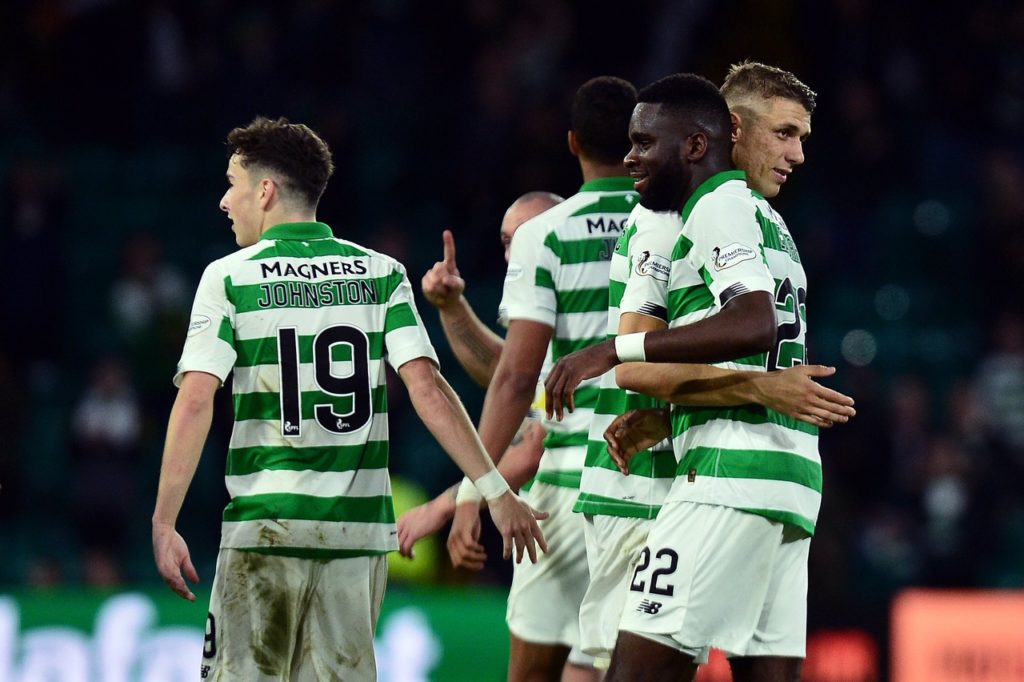 "Odsonne is playing brilliantly. He's leading the line superbly, and I can't speak highly enough of his talent. He's an integral part and important figure in this team," the Celtic manager said.
Christopher Jullien's £7m price tag was always going to raise expectations among the support and with that comes pressure. It's fair to say that he's had a slow start in his task of winning over the support but last night he picked the perfect time to show us that he is a strong, powerful and effective central defender.
And he should be able to get a few goals from set pieces this season which would be something of a novelty for Celtic these days!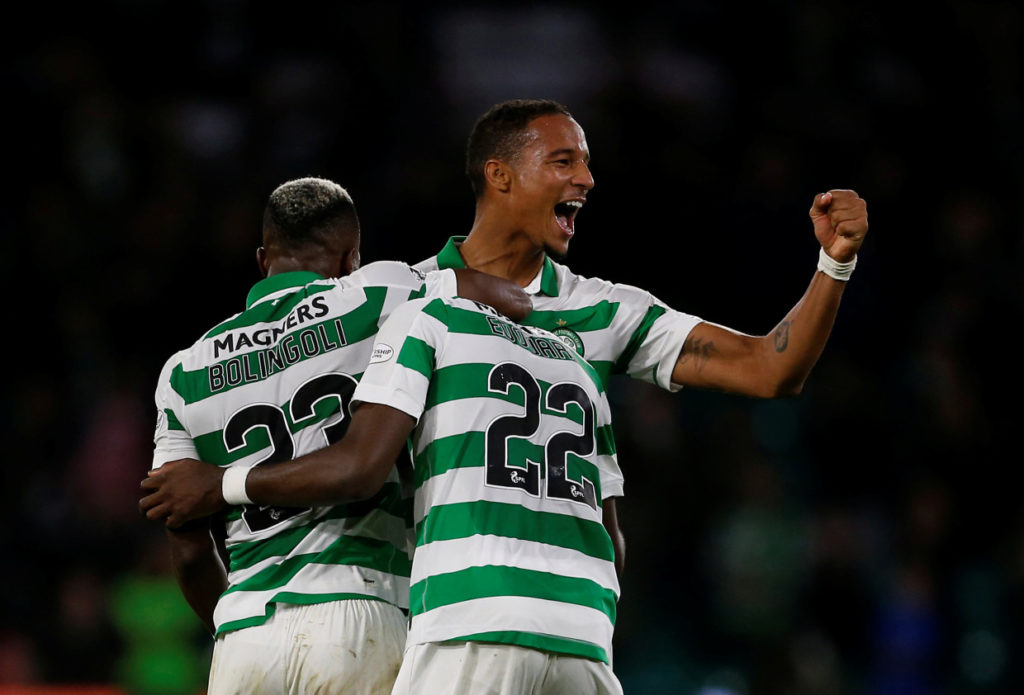 Jullien spoke about his early experiences as as Celtic player and admitted that he's been impressed by the standard of the players in the squad.
"Since I arrived here I can see there is a lot of talent," the former Toulouse man said.
"Being fit was my first preoccupation. We have a lot of good players here so I just had to work hard and keep going. All the players and staff have been good with me since I came so I'm really happy.
"I know that Celtic is a big team and big club with big expectation, but I knew what I was coming to when I signed. That's a good thing and good for my career. It's a good challenge for me."
Jullien was asked about being left to sit out the game against Cluj alongside fellow summer signing Bolingoli.
"I arrived here with the mentality of expecting a challenge. There's a lot of good players here. Last week it was just one game I wasn't in the team. I just had to work more. The players on the field did their best and they played well. We had the chance to win.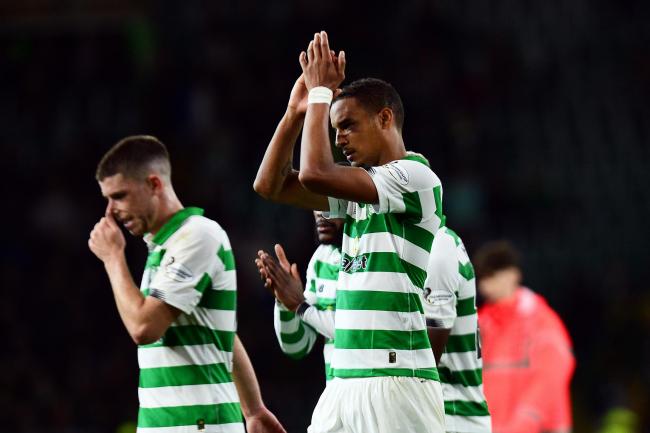 "We didn't take that final step but we have to look forward because it's in the past now. We won at the weekend and this was a good result. It's not about me, it's about the team. I'm really happy here and I'm glad we have positive vibes after the game."
The 26-year-old Frenchman reckons that despite securing a decent 2-0 win last night, there remains work to be done if Celtic are to progress to the Group stages of the Europa League next Thursday in Stockholm.
"It feels really good to get the victory. We played a really good game and were focused from the first minute right until the very end. It feels like a good step, but we have to finish the job next week.
"I really trust that we can do it because we have the talent and the mindset to win through."
Also on The Celtic Star after last night's 2-0 win over AIK Stockholm in the Europa League Play-off Round, First Leg…
A Sort of Homecoming -Celtic fans welcome back 'La Grand Muralla'…see HERE.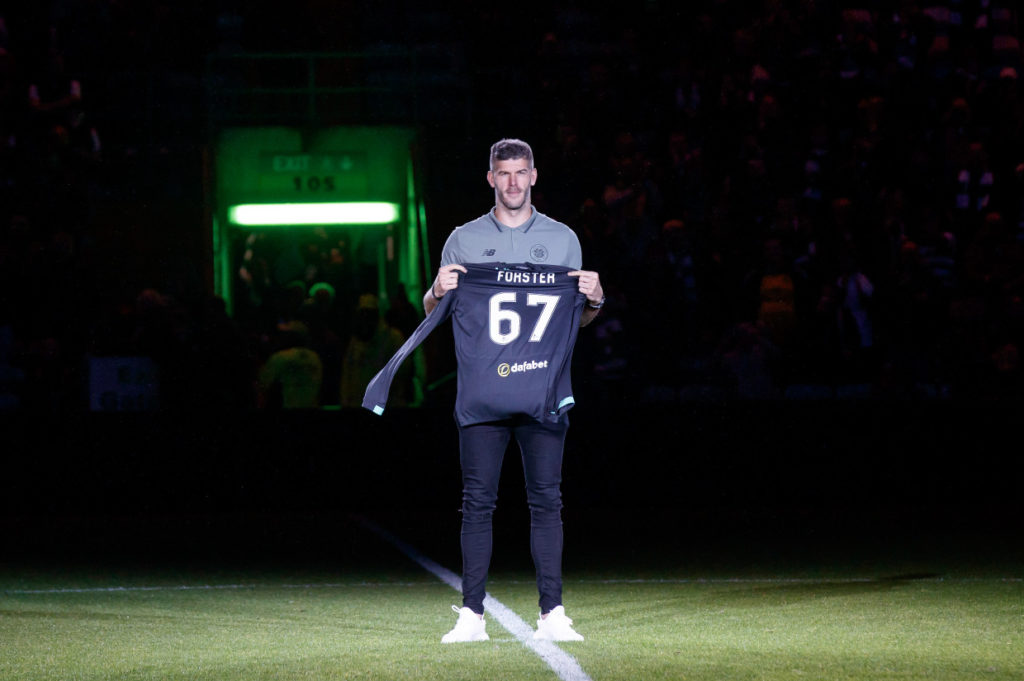 Sandman's Definitive Ratings – Celtic v IKEA's flat-packed back four…see HERE.
'Celtic regained some at least of their European Credibility,' David Potter…see HERE.
I Wanna Praise Edouard – 'Odsonne is playing brilliantly. He's leading the line superbly,' Lenny…see HERE.
Celtic In Driving Seat after two nil win over AIK…see HERE.