If anyone can give Eintracht Frankfurt tips on how to knock theRangers off their perch it's Ange Postecoglou, after all the Celtic manager has just seen of the Ibrox club over the course of a 38-game league campaign and inflicted home and away defeats this season on the German side's Europa League rivals.
And one player who might be able to pick up the phone for some tactical insight would be Frankfurt midfielder Ajdin Hrustic, who was trained from 11 years of age by Postecoglou in Australia and was also given his first cap for the Socceroos by the Celtic boss during his time in charge of the Australian national team.
Hrustic, as reported by Daily Record has fond memories of his time being coached by Postecoglou, admits to still being in touch with his former gaffer and reveals it has crossed his mind that his former coach may have some thoughts that could be of assistance, as Hrustic and his 12-game unbeaten Europa League teammates look to lift the trophy tomorrow night.
"Maybe I'll have to pick up some information. We'll see! We're playing in the final so obviously want to win. Let's hope we can keep the Aussies on top.
"Ange coached me when I was a little boy. It was called V elite as in Victorian Elite. It was a little programme where the young talents got together and had a chance to show our qualities. He was managing and showing us some techniques and drills. We didn't work only with him, we had a few other coaches there too, but he was one of the few I remember.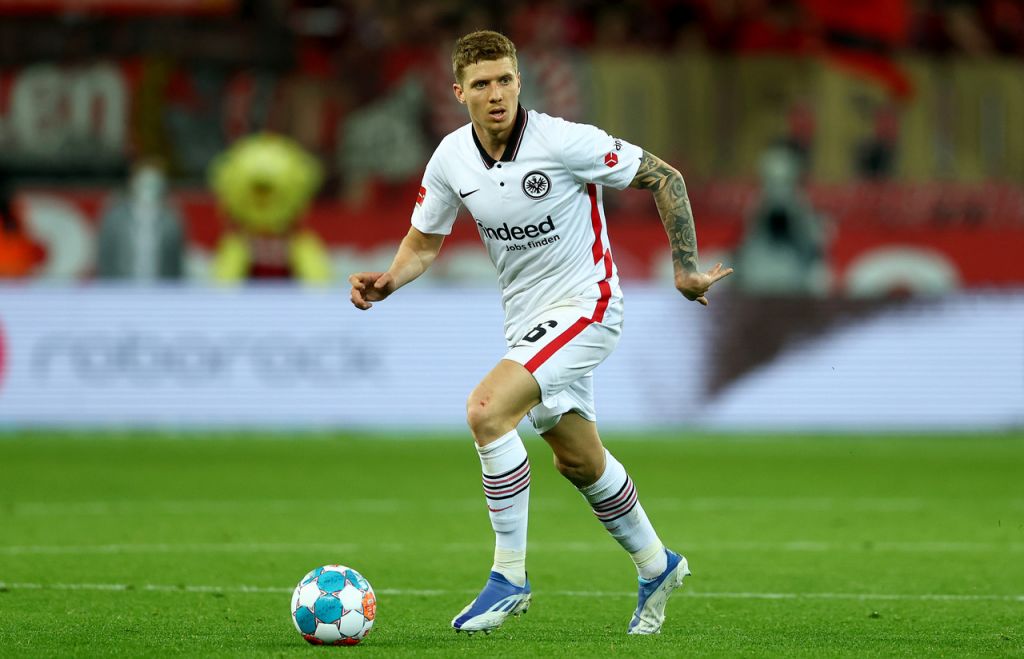 "He gave me my debut for the national team so it's something I'll always remember and keep in my heart. We've been in touch, I had him with the national team too and he's a great manager. He's proving himself and I'm happy for him.
"He's a manager I loved working under and I've been following how he's been getting on. You see the way he wants to play football. The confidence he gives players is something magnificent. It's small things, detail that makes it count on the pitch."
And it may not only be Postecoglou that Hrustic can seek out for some advice, as 'skelper supreme Tom Rogic is also someone who Hrustic stays in touch with.
"We've got Tommy Rogic there as well. I follow the league quite a lot to be honest. I'm in contact with Tommy. I'll see him after the Europa League Final when we meet in Qatar with the national team.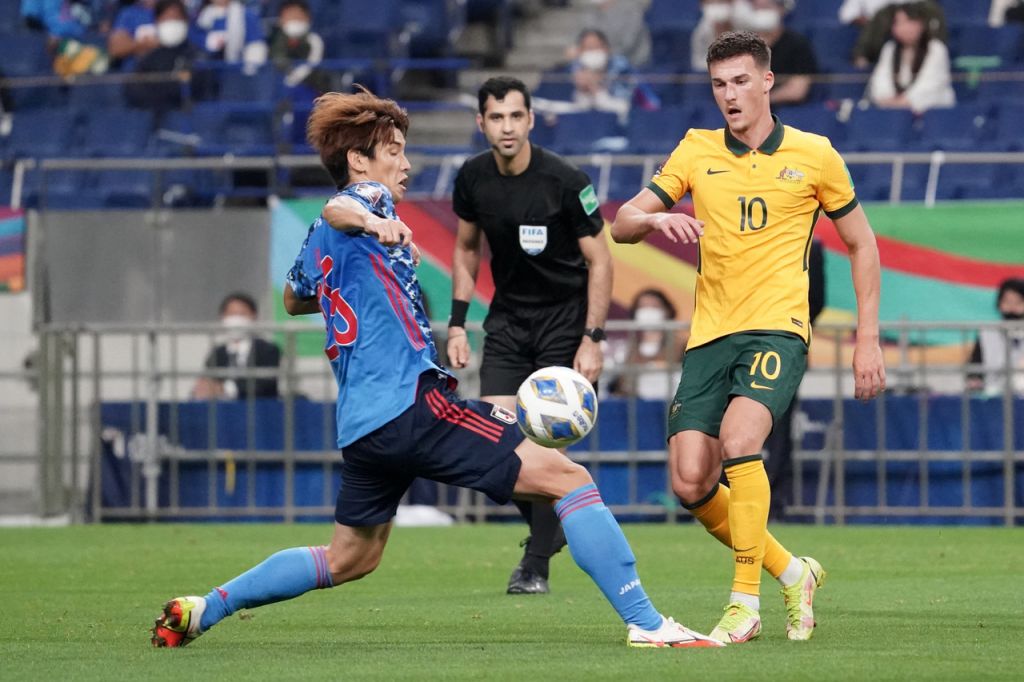 "I've heard he's leaving Celtic and I wish him all the best. He's a great person and a great player. I think he's deserved a new challenge in his career. He's given everything for the club and I'm happy for him."
Despite the confidence, verging on arrogance, coming from the Ibrox support, Eintracht Frankfurt are already a side who have seen off Barcelona, West Ham, Real Betis, Olympiakos and Antwerp this season, and as such perhaps won't need to much assistance when it comes to facing theRangers.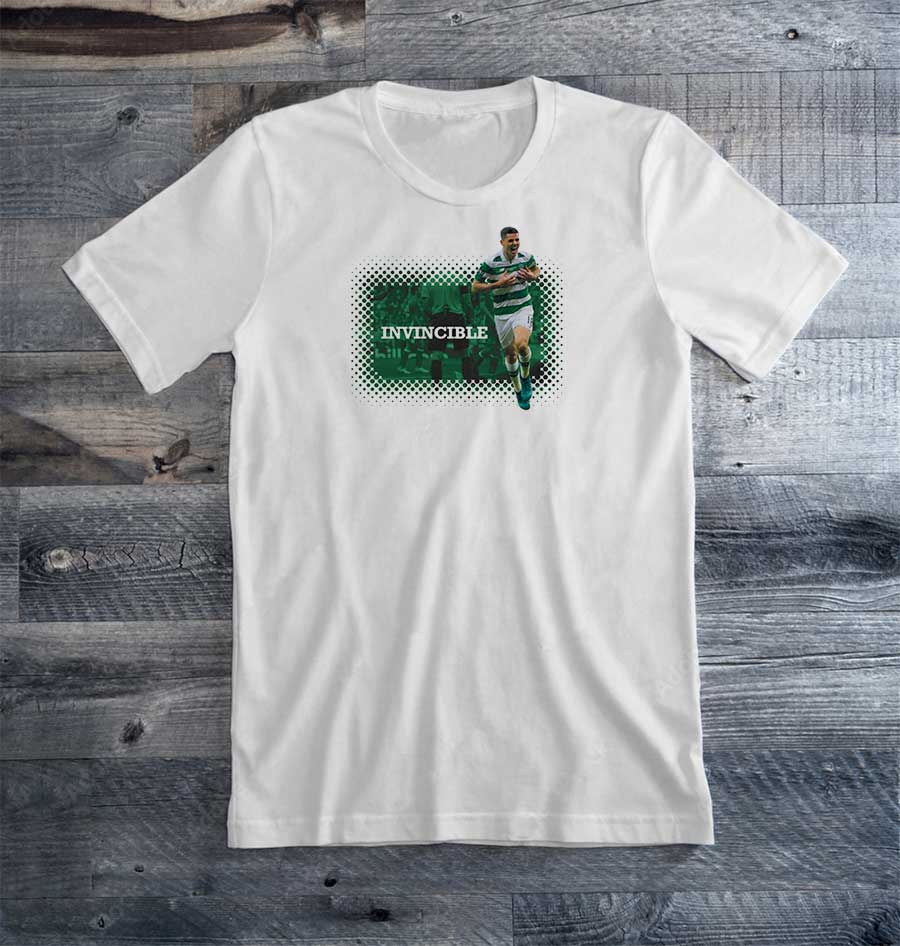 But every little helps as the advertising slogan says, and if Hrustic can pass on some tips from Postecoglou and Rogic that can help Frankfurt win tomorrow night, it won't only be the German and Australian football fans that will be smiling. And you'll be smiling even more if you get your hands on The Celtic Star's brilliant Tom Rogic – Invincible t-shirt, full details below.
Niall J
GET YOUR INVINCIBLE T-SHIRT NOW FREE WITH MATT CORR'S BRILLIANT BOOK
You want one of these? It's completely FREE when you purchase INVINCIBLE from Celtic Star Books website, just click on the t-shirt below to order your copy and when you do select the size you want from small, medium, large, XL or XXL and add that after your name so we'll know which size to send you…