There appears to be a lot of chatter at the moment regarding Celtic closing in on a second loan deal for Moi Elyounoussi. As Lubo98 pointed out earlier this morning it looks like one of those head-to-head battles the press like to talk up. In the Green corner it's Celtic and in the other Green corner it's Real Betis.
Now human nature may have Moi's loved ones looking to the skies and praying the player chooses the sun of Seville and La Liga, yet Celtic must have a fighting chance of getting this over the line, if it comes down to the player himself. Moi has unfinished business in Scotland and from a professional pride aspect I'm fairly certain he knows that himself.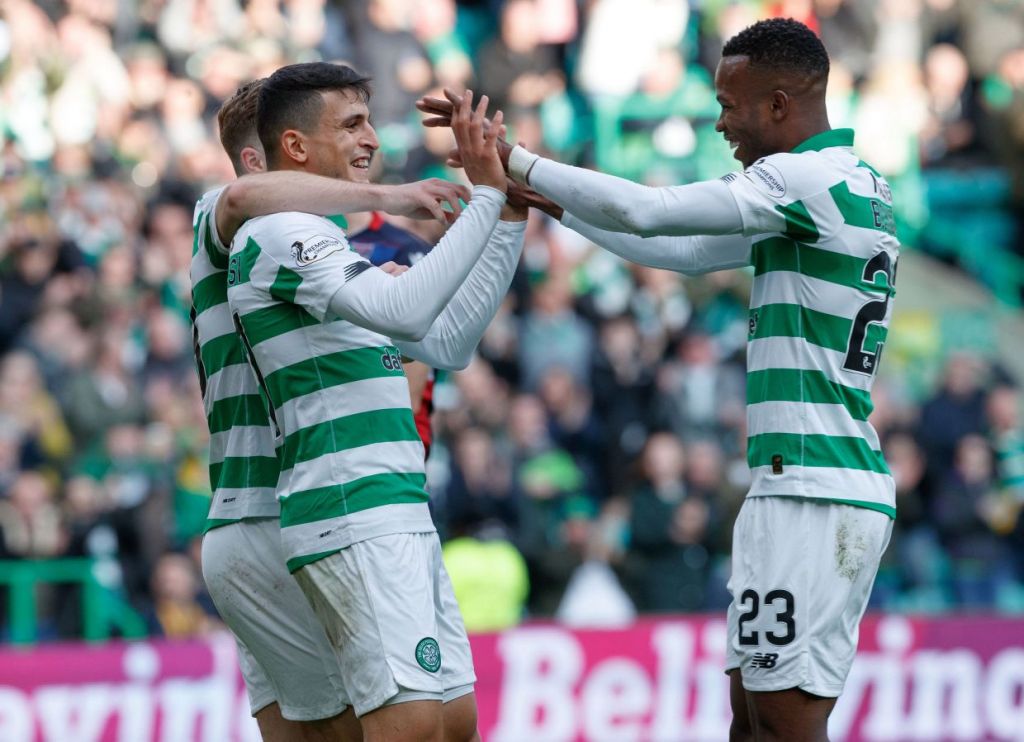 Until his unfortunate injury and then the mistake, with the benefit of hindsight, in rushing the player back for the League Cup final win against 'the' Rangers, Elyounoussi was starting to look the real deal.
When he was back up and running, Neil Lennon's Dubai camp had overseen a change in formation to 3-5-2 and the width to the side was coming from deeper lying wing backs rather than attacking wide men. As such, even when back and fit, Moi struggled to get into the side and get the run of games he'd need to get back up to match sharpness.
And therein lies the conundrum. Neil Lennon rates Elyounoussi and has made no bones of his wish to have the player back. With Mikey Johnston showing – despite immense talent – that he's still not quite up to the rigours of a 50 game plus season, then in normal circumstances two players for a left wing position would be prudent. Yet if we intend to predominately play 3-5-2 next season then where would Elyounoussi or indeed Mikey Johnston fit in?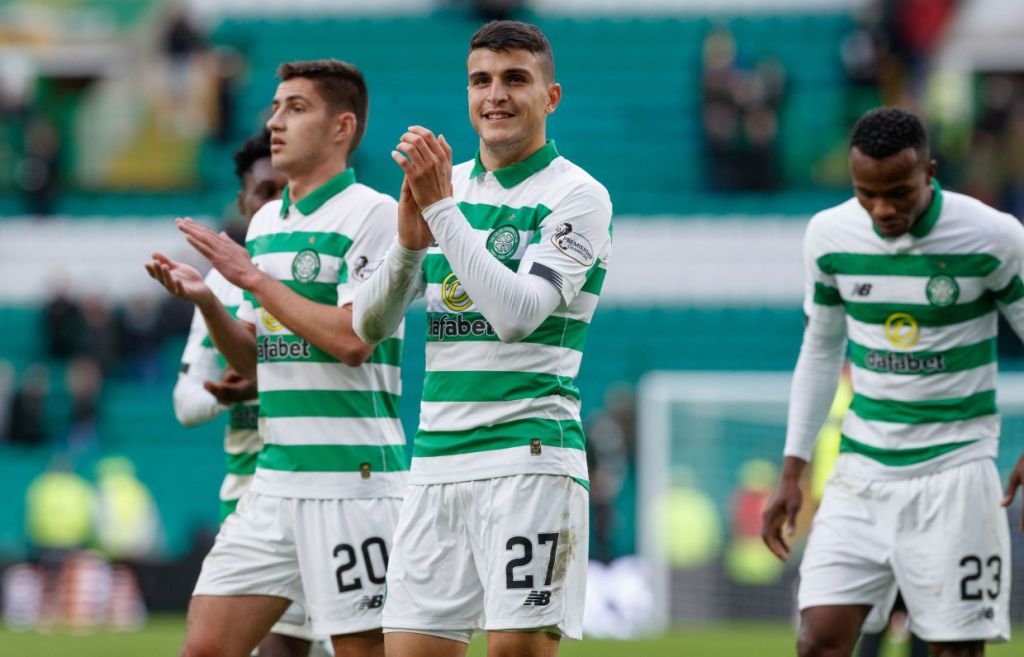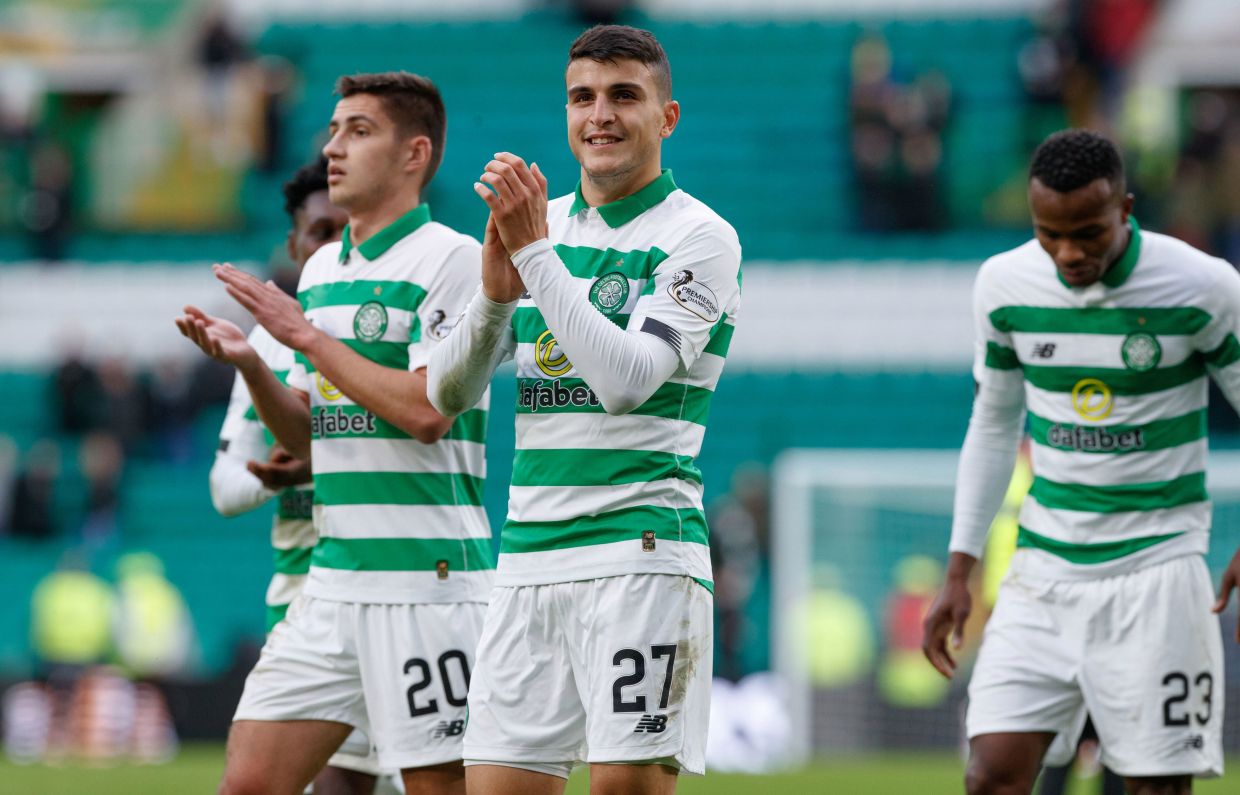 You could argue Lennon intends to change formations, or indeed switch between his back three and a 4-3-3 next season, but again that would leave Moi with a big decision to make. For a player sidelined at Southampton and getting little game time towards the end of last season at Celtic, does he really wish to be coming back to Glasgow with the weight of evidence pointing to the fact he's likely to be used as an impact sub when the formation is changed, but predominately won't be used when Lennon operates a wing back formation? Another season of intermittent first team football may be food for thought when making a decision.
Despite this, links in the press to targets have centred on wide players. Both Jordan Ibe and Ryan Fraser have been linked with moves to Celtic and whether there's merit or not in either rumour coming to fruition, it would indicate it is at least an area Celtic are looking at.
One thing Elyounoussi may wish to consider is that Lennon on occasion has moved the player to a more central position. His understanding with Edouard has looked good at times last season and both have wonderful movement off the ball, they indeed seem to link well together.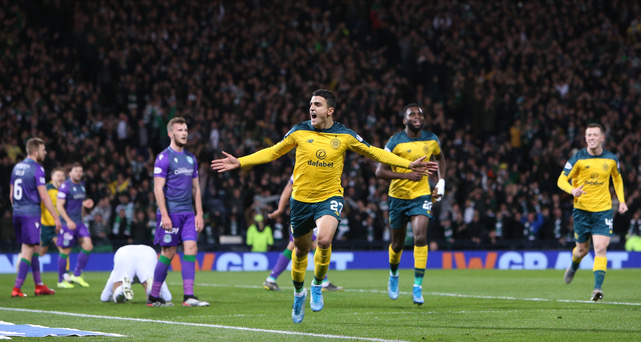 If he were to be utilised as an alternative to Leigh Griffiths on occasion or behind the two strikers, then it may be Moi and Lennon could envisage multiple roles for the player. That ability to be flexible may be enough for Elyounoussi to back himself to have a regular role in the side.
The interest from Betis will of course be a challenge to getting any deal done, but the player himself may not wish to move abroad for another loan deal and no guarantees he would get into the Betis starting eleven at any rate. As much as La Liga must be a tempting option for any footballer, the pull of a historic season and silverware may just tilt the scales in Celtic's favour, especially when the player has already had a taste of it.
Southampton winger Mohamed Elyounoussi is closing in on a new loan deal for next season, according to our information (@vgsporten). Two clubs in very concrete discussions with the Norwegian: Celtic and Real Betis. Decision expected shortly. @SouthamptonFC @CelticFC @RealBetis

— Arilas Ould-Saada (@arilasos) June 26, 2020
It looks to me that Lennon wants the player, and that from a selfish perspective, whether Moi plays or not on a regular basis, Lennon just wants the competition for Johnston for as and when he chooses to change formation. Lennon will be unconcerned as to Whether Moi plays 50 games or 15 just as long as an able footballer is available, as and when he's needed.
For Moi that decision will be a huge factor in deciding on Glasgow or Seville. For Elyounoussi it may come down to where he'd have the most opportunity to play regular first team football.
For Celtic a second loan deal makes a lot of sense, for the player himself it won't be such an easy decision.
Niall J