IT'S Cup Final day so we're guessing that this will be the type of headline that will be on at least one of the back pages. On Friday evening anyone watching BBC "Reporting" Scotland will have noticed that the fairly dramatic day even for his standards that Dodgy Dave King had in the Court of Session didn't merit a mention.
Much of what was reported was misleading too, selling the story as another major victory for King in that he had 'succeeded' in getting the case 'halted' – he did no such thing, indeed his attempt at doing just that was rejected and he was ordered to be back in court in February where the Judge will be updated on whether he has progressed with the promises he made in the corridors of the Court of Session during the recess.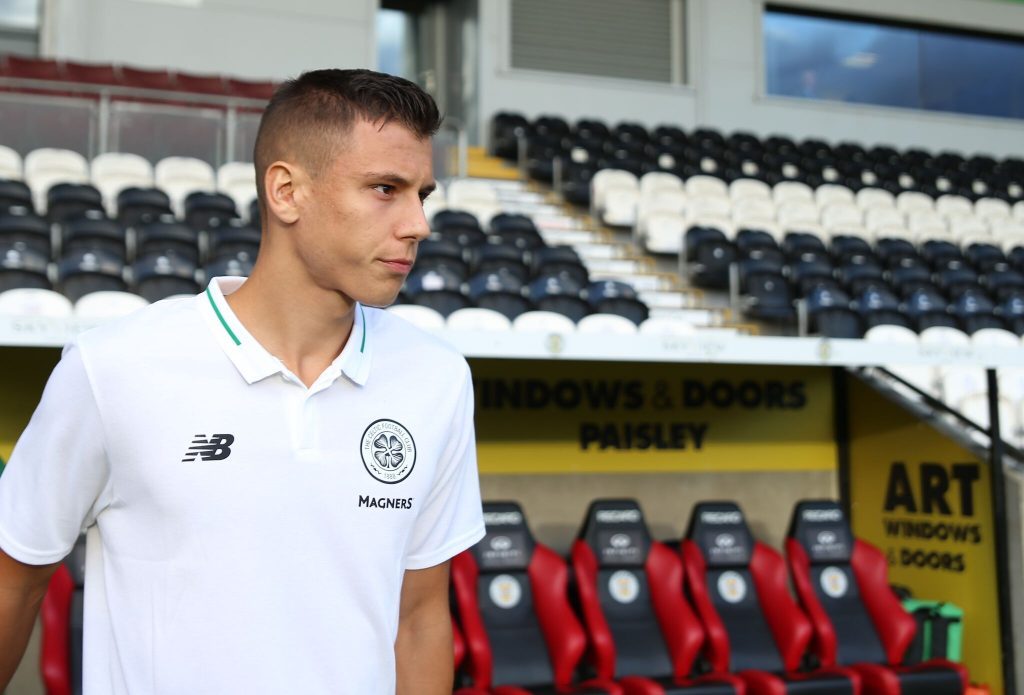 Anyway the player that wants his "Celtic Hell' ended is Filip Benkovic who is clearly hating every minute of his time at the Scottish Champions. He is also clearly frustrated that he's fallen into the same trap as Dutch defender Virgil Van Dijk who wasted two years of his career playing through his own 'Celtic Hell' and as a direct result has never really fulfilled his early potential.
Good players really should know better than to sign for Celtic – even if it is just for a loan period – and thankfully Benkovic is prepared to speak out and warn the young stars of the near future against making the dreadful move to the East End of Glasgow.
"I can't describe how happy I am to be at Celtic. I'm enjoying every second," he said, clearly an accomplished liar.
"When this opportunity came up, from my side it was clear. I wanted to make the move," or so he said – he probably had no other options. Pathetic really.
"The manager at Leicester looked at the situation and he has a lot of defenders. He wanted to give me a chance to play.
"I only had one month at the club but in training I felt good at Leicester.
"It was a big difference from the Croatian league and it's also different to Scotland too but I feel I'm on the right track to be part of Leicester's team in the Premier League."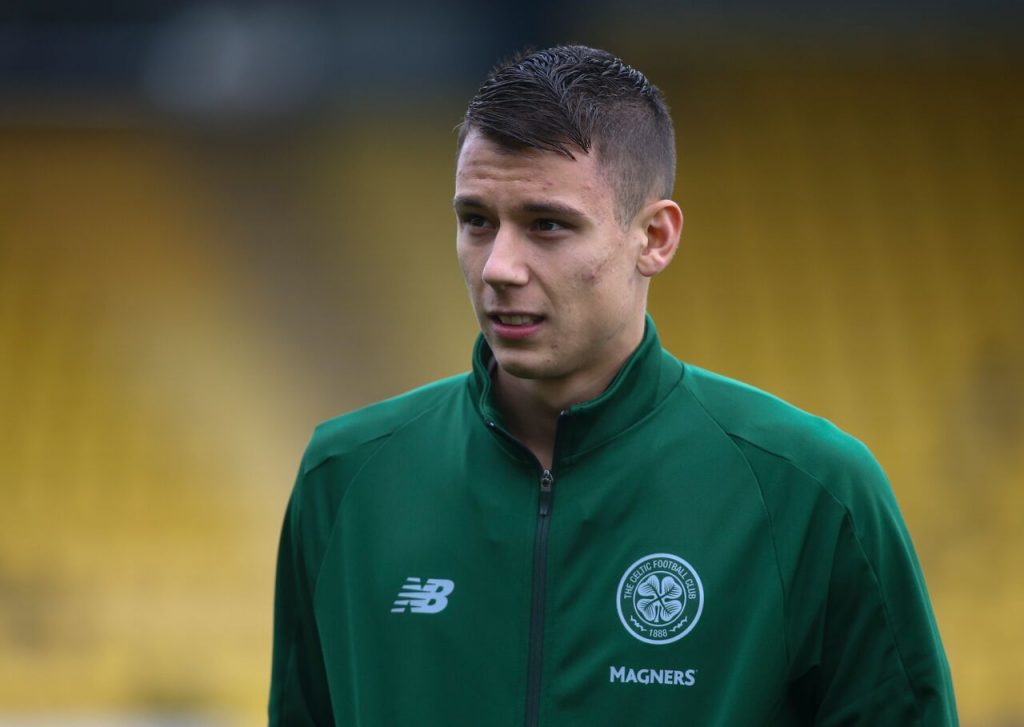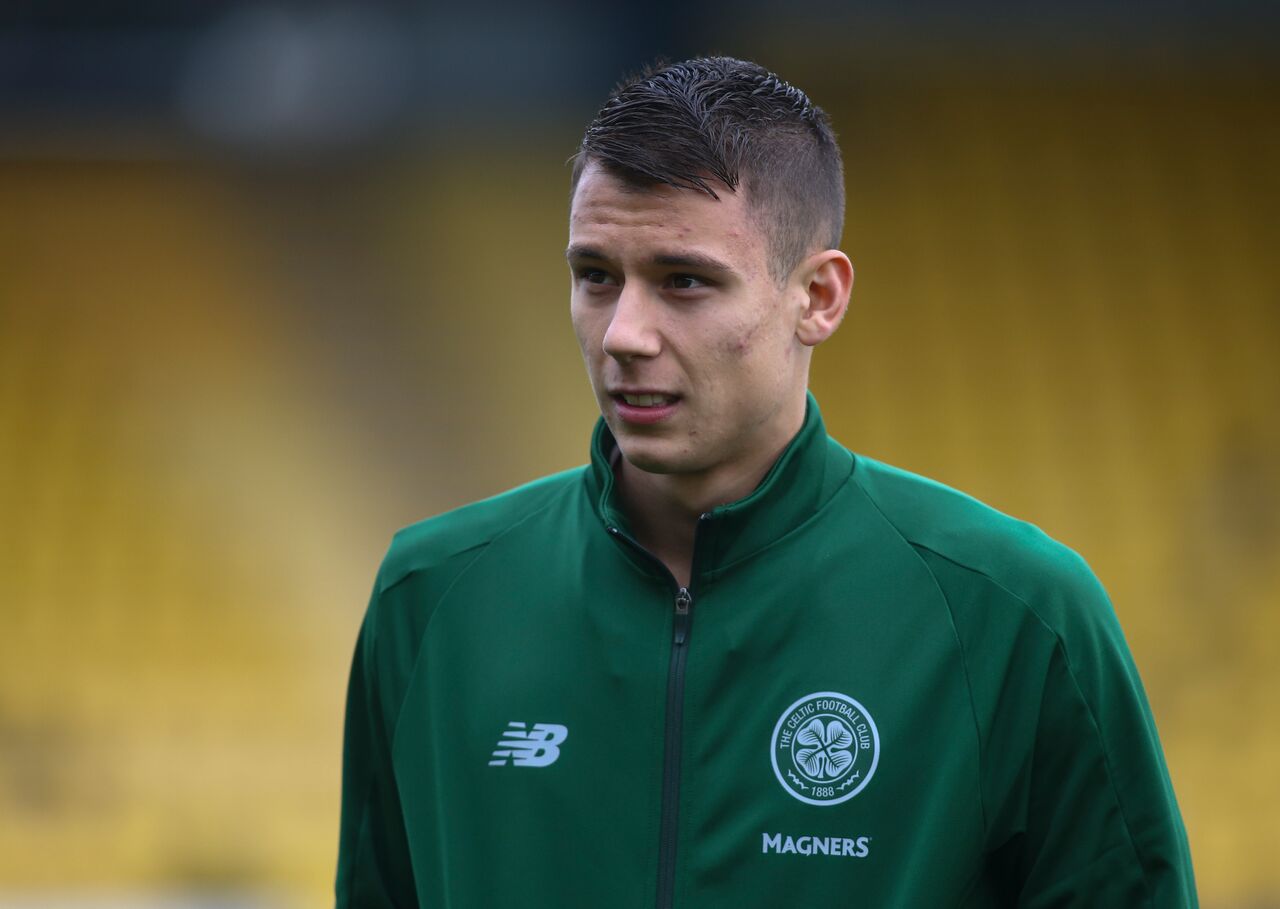 Today Benkovic will probably get a start against Derek McInnes' excellent side at Hampden and he is sure to be in for a busy day with wave after wave of Aberdeen attacks pushing Celtic back. It will take a great deal of luck to keep them out because frankly this is not a very good Celtic team.
But the Croatian defender has a little Cup Final experience from his career in his homeland to fall back on.
"I've been involved in a couple of cup finals for my old club Dinamo.
"That was a great experience because we won both of them against Slaven Belupo and Hadjuk Split.
"In my three years at Dynamo we won the league twice and the cup twice," he noted. This of course was at the time when The Most Successful Club in the World were breaking all sorts of World Records at places like Forfar and Montrose and who can go clear at the top of the Premiership today to complete a remarkable Journey for an institution that will soon celebrate it's 55 title win.
The Betfred Cup, by comparison is a "Diddy Cup', right?
"The cup finals are big back home in Croatia. For the city teams, it's important to win those trophies.
"There's pressure but you get used to it eventually and it becomes normal for the players.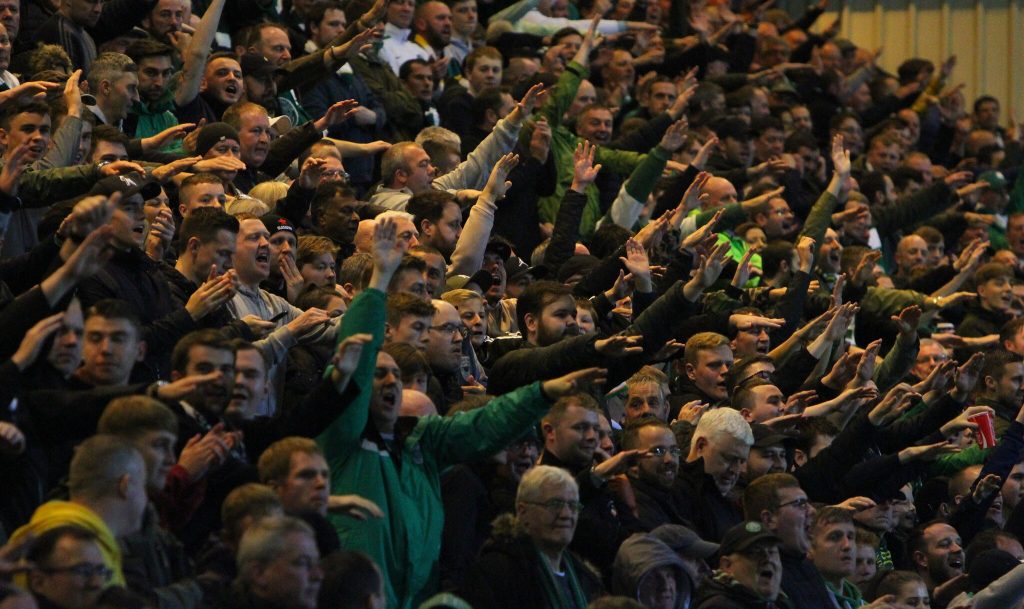 "The final against Hadjuk Split was played at a neutral stadium in Vinkovci. And it's a big derby over there, Hadjuk fans are crazy.
"The best games were away to Hadjuk. I played there six times and even scored.
"I didn't start the final against Hadjuk, I only came off the bench because my move to Leicester was already arranged.
"At Celtic, I follow what the fans say about me and it makes me happy. They are unbelievable.
"Everybody in Croatia asks me about the Celtic support but I tell them I can't describe what it's like – you have to experience it.
"I will take this with me for the rest of my life. I hope it will be like this for the rest of the season because I'm enjoying every moment," he said. More lies. How can you enjoy playing for THEM?
"I like to dance for them – and show some new moves. Maybe if we win the cup I will dance for them, you never know."
And clearly he has received bad news from Leicester City – they don't want to him to come back to end his Celtic Hell just yet.
"I really want to be here all season and I want to win trophies for Celtic. To enjoy that success with the fans would be priceless.
"This club have won so many trophies recently. So people start to expect to win everything.
"It would be special to go back to Leicester with three medals, knowing that I've helped the side to success. No one could take that away from me in the future.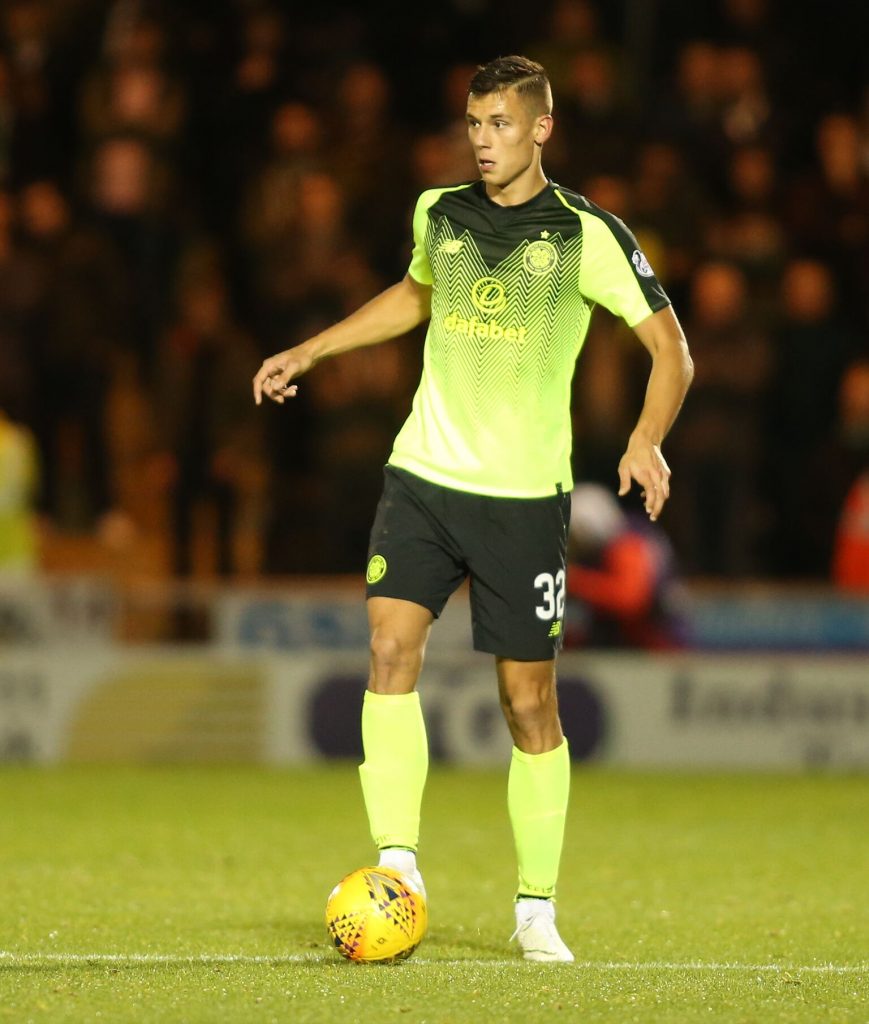 "But I can't look too far ahead. May is too many months away yet."
The sad story of what happened to Van Dijk because he wasted years at Celtic should be a warning to the Croatian but sadly he seems to be making exactly the same mistake.
"When people compare me to Van Dijk, it gives me confirmation that I'm doing a good job here.
"But I know I'm still far away from Van Dijk as a player. I want to work hard and learn from players like him. I watch a lot of his games and one day I want to be at his level.
"His route – and the one I'm taking now – is the best way. It's not normal to skip steps if you want to make a good career.
"If you want to be a big player you can't think you're the best right away.
"You have to realise your own situation. You have to be patient, humble and work hard to take each step to the top.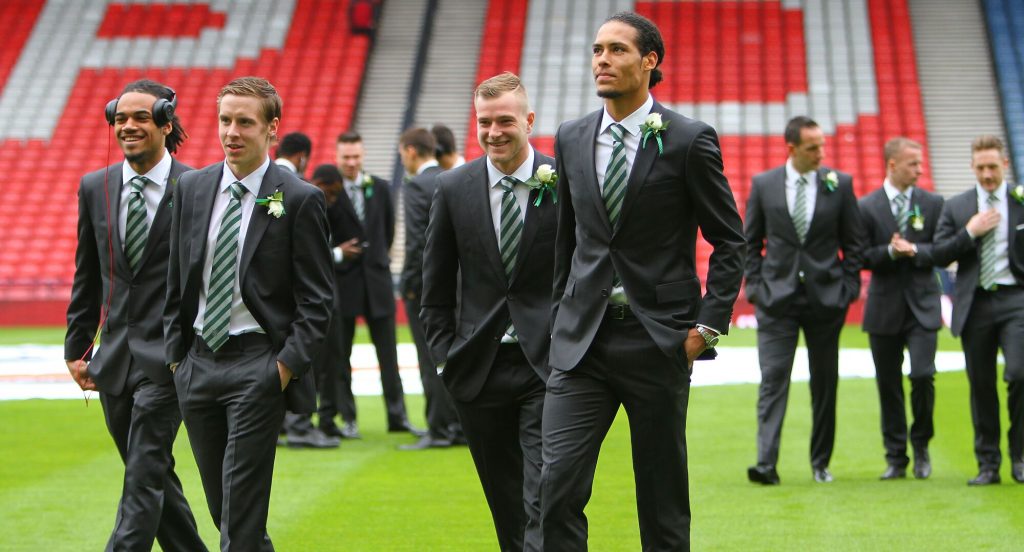 "I remember Van Dijk playing for Celtic. In Croatia they show a lot of Celtic games and I watched him on there and on YouTube. In two years here he progressed a lot.
"For me, he's now the best defender in the world. So I try to be like him. I try not to be nervous during games because you need to enjoy it."
Best defender in the World? Surely he means Connor Goldson?…moan Rangers, established 1872 and Aberdeen…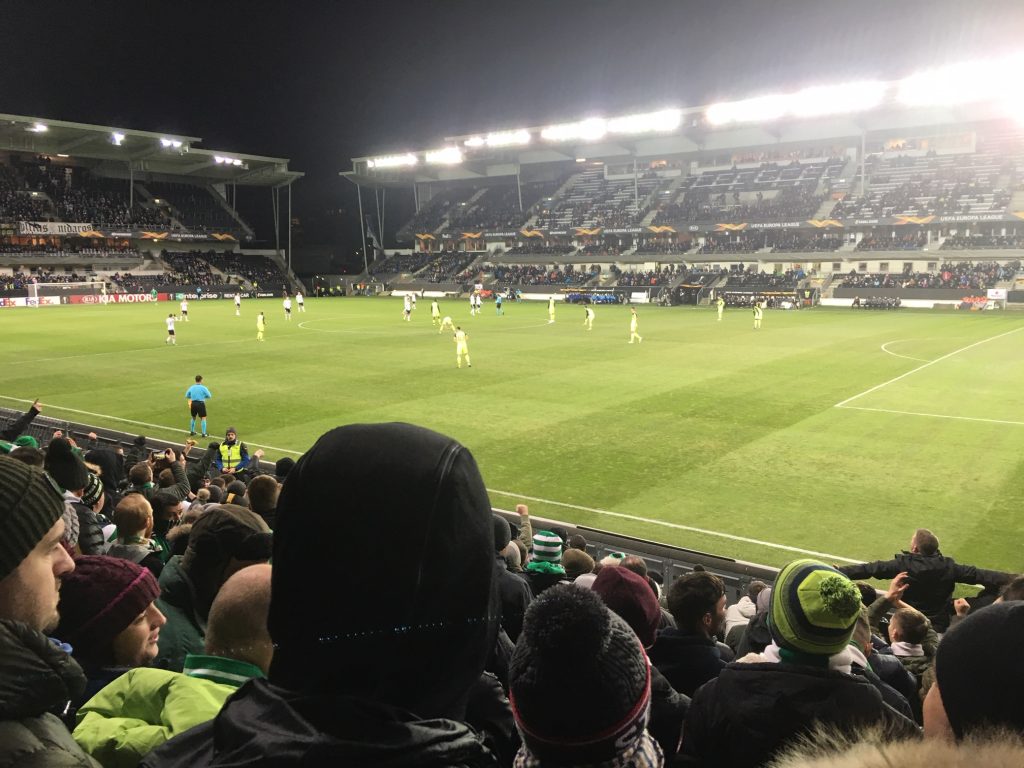 Incidentally if you missed Matt Corr's brilliant Diary from his trip to Norway on Thursday which was published late last night on The Celtic Star then you should really check it out – it's a wonderful read…Trondheim Diary: Good things come to those who wait, 'This is the day when we win away!' see HERE.
Also on The Celtic Star this morning, Jim Craig's Diary…Jim Craig – The 'first of the 6-2' game…see HERE.
'I don't see anyone stopping Celtic,' Paddy Roberts…See HERE.