As the second half English Championship encounter raged from end to end, the match was brought to a halt. A few words were broadcast over the tannoy at the John Smith's stadium – "racist chanting is affecting the game and will not be tolerated", with one player in particular immediately applauding the announcement.
Stoke City's James McClean match was stopped when Huddersfield Town fans launched racist abuse at the Irish international winger. McClean is from Derry, where in 1972 British soldiers shot and killed civilian protestors during the 'Bloody Sunday' massacre.
McClean has been targeted in the past for his refusal to wear a poppy, which was tainted and weaponised in Northern Ireland long before it sealed across the Irish Sea. The abuse is nothing new but the reaction to the abuse yesterday is long overdue. It is a clear sign that the authorities in England are seeing the abuse of James McClean for what it is-Racism.
Stoke won the game 5-2 and in normal circumstances the headlines would have all been about the seven goal entertainment being served up for the supporters in the New Year's day fixture. That those headlines on this occasion have all been about the racist abuse James McClean received is a sign English football is now tackling an issue and that it clearly classes the abuse James McClean receives as being racist in nature.
Home side's Huddersfield boss Danny Cowley says he is sure the club will investigate "and make sure the people involved in it are duly punished".
"There's no place for discrimination of any type, is there? We're in the 21st century in 2020," he said.
McClean's own manager also had a strong stance on the matter. New Stoke manager and ex Northen Ireland boss Michael O'Neil said post-match.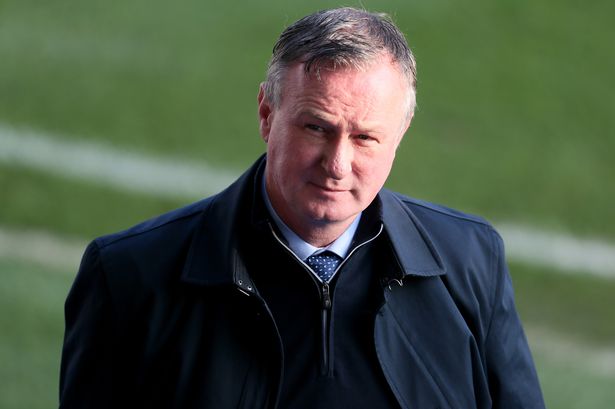 "Things are said when James goes and takes a corner, home or away. It's clear that the things that were said were of a sectarian nature and there's no need for that in any stadium.
"James is a player who's particularly targeted for this and has been consistently. It will not affect James. James is mentally tough.
"People have to be held accountable for their behaviour when they come to a stadium. It's not something we want to be consistently talking about – sectarianism or racism or whatever.
"We want to be talking about the game, because there was seven goals here."
The abuse aimed at James McClean was already being investigated from O'Neill's debut as Stoke manager against Barnsley. McClean was regularly booed during the game was also targeted with chants about the Pope and the IRA.
That encounter was before Remembrance Sunday. A minute's silence was held before the game. As usual a number of players wore poppies on their shirts during the match. McClean has not worn a poppy during his many years in English football, citing the actions of the British Army in his native city on Bloody Sunday.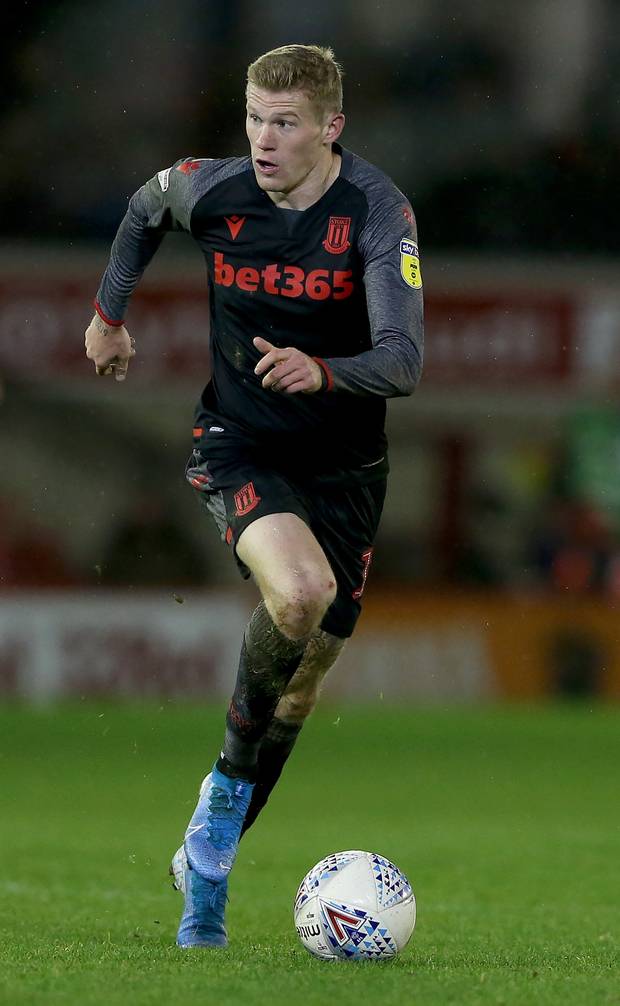 Until yesterday James McClean had only been supported by what appeared empty words. Yesterday English football and in particular the referee and Huddersfield Town took action. It is a welcome start. It has been reported that referee Jeremy Simpson included the abuse in his report of the game and the FA is investigating as a result.
James McClean has never hid his support for Celtic. He has made it clear his ambition was to wear he Hoops and as his career reaches its twilight years it seems unlikely that will happen. What can happen now is that Scottish football uses this example from their English championship counterparts and calls out the anti-Irish racism that comes down from the stands on a regular basis, directed at Celtic players and supporters in particular but of course not exclusively.
Last Sunday the travelling support inside Celtic Park ran through a package of abusive and racist songs and chanting. The 'Billy Boys' a song classed officially as racist since 2006 was clearly sung at kick off of the game. It is no surprise that nothing is done. Despite UEFA taking action against 'the' Rangers this season, resulting in the partial closure of their stadium our own football authorities have preferred to ignore the issue entirely.
Considering this problem around anti-Irish racism in particular is a far more of an issue in Scotland than down south it should shame Scottish football into action.
Is it too much to hope the support from English football towards the abuse James McClean has had to endure can now transfer to Scotland? That the ant-Irish racism that players in the Scottish leagues and supporters in the stadiums have to endure can be punished?
That takes me back to the quote from Danny Cowley the Huddersfield Town manager.
"There's no place for discrimination of any type, is there? We're in the 21st century in 2020,"
It's time a New Year saw new resolve and resolutions from Scotland's football authorities on the matter of Anti-Irish racism. 2020 and the example of James McClean would be as good a place as any to start.
As the tannoy announcement said, "racist chanting is affecting the game and will not be tolerated"
Niall J
ALSO ON THE CELTIC STAR…
Opinion – PSG Prospect Moussa Sissako linked but it's the tried and tested Benkovic and Wanyama that Celtic need…https://thecelticstar.com/opinion-psg-prospect-moussa-sissako-linked-but-its-the-tried-and-tested-benkovic-and-wanyama-that-celtic-need/