Celtic have announced their annual financial results for the 2022/23 season and it makes for eye-watering reading. The Hoops have always had a great history of posting strong financial results, which is more than can be said for our noisy neighbours, who seem incapable of living within their means even after the liquidation of the Oldco club from Govan.
This time the club have hit the ball out of the park, largely thanks to the wonderful backing from the Celtic supporters and entry to the UEFA Champions League group stages once again last year under Ange Postecoglou. It was another welcome bonus the additional funds as Europa League football just doesn't contribute the same whenever we don't make the big boys tournament.
These results show once again how crucial it is that the Bhoys make the competition on a regular basis. The failure of successive failures in qualifiying for the group stages really just shows the progress that could have been made had we made it to the promised land every year for the past decade or so.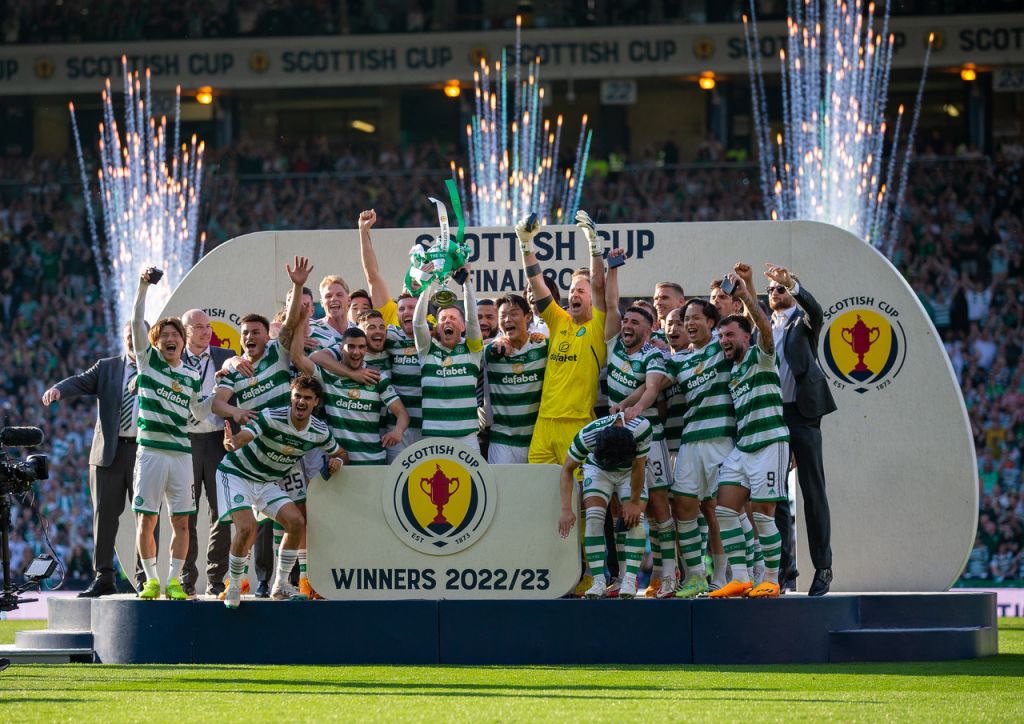 Despite this, the results that have been posted are pretty impressive as we have smashed over the £100 million mark in revenue this time. It currently stands at £119.9m, with a 35.8% jump on the previous year of £88.2m. Spending did go up predictably from £91.7m to £95.4m, which is a rise of 4%.
Other figures show that the Parkhead outfit have managed to a gain of player sales that hits £14.4m – down from £29m the year previously. Similarly, player registration acquisitions were down from that Ange Postecoglou rebuild from £38.4m to just £13m. The major numbers though are the pre-tax profits jump from £6.1m to a whopping £40.7m. Then there's the little matter of the money in the bank, which is currently sitting at a mammoth £72.3m – up from £30.2m in 2021/22.
🚨 Celtic Annual Financial Results 2022/23 have just dropped

📈Revenues up by 35.8% to £119.9m (2022: £88.2m)

💷Spending including labour increased by 4.0% to £95.4m (2022: £91.7m)

⚽️ Gain on sale of player registrations of £14.4m (2022: £29.0m), acquisition of player…

— Turnover SPFL (@TurnoverSPFL) September 18, 2023
Announcement of Celtic financial Results for the year ended 30 June 2023.

Wow! pic.twitter.com/z7FBzUX5eR

— JoeBloggsCity (@joebloggscity) September 18, 2023
Paul Gillespie