The European Championships open tonight with Turkey facing Italy at 8pm. Many Celtic fans will be looking forward to the tournament, especially as Scotland have qualified for the first time since Euro 1996. As ever, many Celts will be taking part in the competition and most partaking nations are sure to have a connection to the club in some capacity.
Two Turkish players have played for the Hoops, Nadir Ciftci and Colin Kazim-Richards. Neither made much of an impact at Celtic Park; meanwhile nine Italians have played for the club. Of those players, three stand out as having made notable contributions. Although, incredibly none of them represented the national team at senior level.
3. Massimo Donati
Born in Sedegliano, Massimo Donati made his name at Atalanta before getting a big move to AC Milan, from whom he joined the Hoops for £3m in 2007. He took Celtic to his heart and played in some big matches, but ultimately left for Bari in order to get more playing time. Donati's finest moment in a Celtic jersey came in the 2007/08 Champions League when he scored a last minute winner against Shaktar Donetsk.
2. Enrico Annoni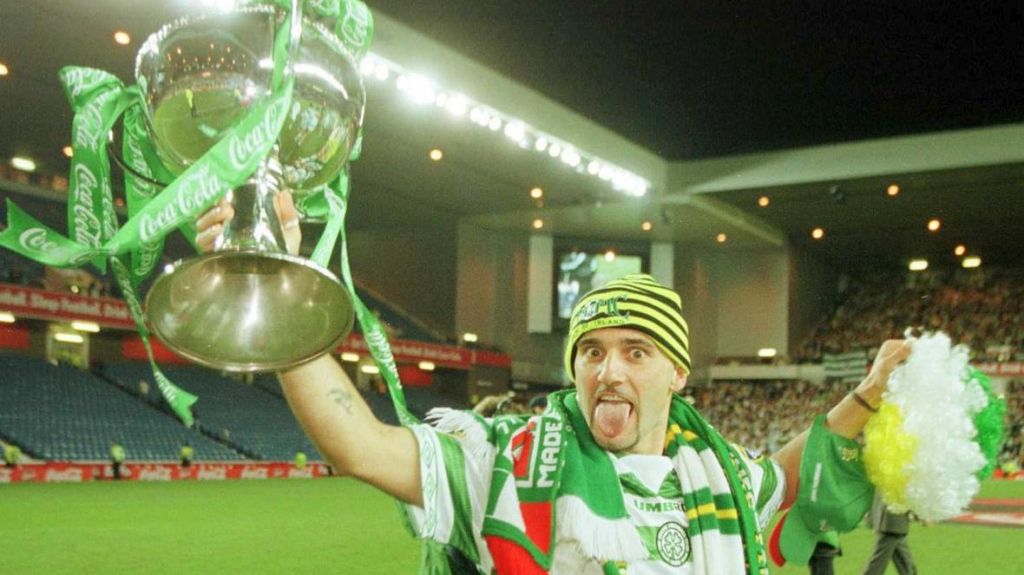 After a modest start to his career, Enrico Annoni rose to prominence at Torino and Roma before he joined Celtic in 1997. Part of the team that stopped the ten, Annoni is fondly remembered by the Celtic faithful and is also the subject of a comical story whereby, in a match where Celtic were performing poorly and Annoni had just been brought on as a substitute, a fan is said to have shouted "Aw naw, no Annoni oan an aw noo!"
1. Paolo Di Canio
Rome man Paolo Di Canio was an absolute genius on the football pitch. Having played for the likes of Lazio, Napoli, Juventus and Milan, he signed for Tommy Burns' Celtic in 1996. The maverick lasted just one season in Scotland, winning the SPFA Player of the Year award and scoring 15 goals in 37 games. He was part of the infamous 'three amigos', alongside Jorge Cadete and Pierre Van Hooijdonk, who provided excellent entertaining football for the fans but ultimately the season ended trophyless and he fell out with Fergus McCann. Inevitably, Di Canio headed for pastures new and joined Sheffield Wednesday in the English Premier League, before going on to have a distinguished career with the likes of West Ham, Charlton Athletic and Lazio (second stint).