BRENDAN RODGERS has made it clear to the Celtic board and the supporters that in order to go far in European competition, and by that he means both the Champions League and the Europa League, then you have to invest.
Thursday's visitors Zenit St Petersburg, just like PSG and Bayern Munich, are on a different level to Celtic financially. Zenit have spent over £60million on transfers to improve the team this season alone! Clearly Brendan is well aware of the potency of the Russians ahead of the game on Thursday night.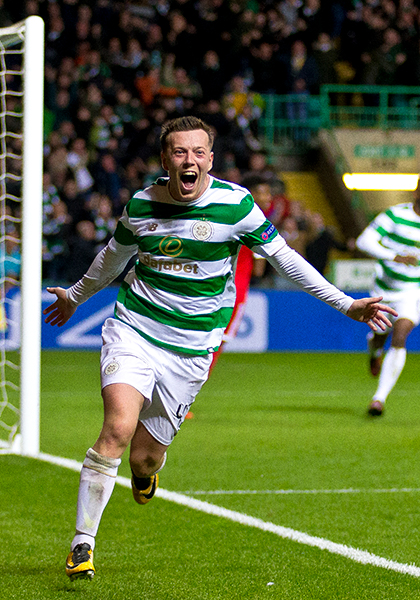 "It is a huge club which has had big investment. They're set up to go far in European competitions and the money there is huge.
"I played there years ago with Liverpool in a different stadium. Now they have a nice, new one and it looks great.
"They want to go far in European competition and to do that you need to invest."
Now, just days after Celtic released a stunning set of financial figures which show that there's £30million in the bank, the manager has decided to dampen expectations of Celtic being able to compete in European football given the level of investment in the playing staff.
And in doing so he is perhaps pointing out to the Celtic board that the stunning financial results which have emerged as a direct consequence of what he has been able to achieve for Celtic on the park, should be used as a spring board to improve the side for further European campaigns.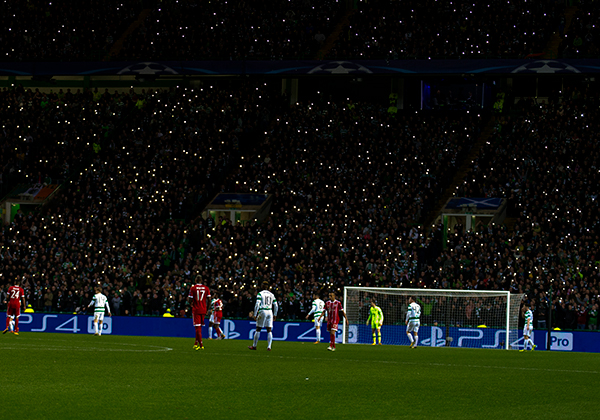 The days of Celtic being at fives, sixes and sevens in the goals against column must come to an end.
Talking about Celtic's prospects of reaching the Europa League Final in Lyon in May and possibly going on to win the trophy, Brendan wanted to suppress that type of chat.
"I've seen some comments about possibly winning it," Brendan said.
"I'm a realist and we want to be competitive in it, that's what is important. But there's still a big gulf. That's the reality.
"We have to somehow try and find a way to get through in these upcoming games over the two legs, but we understand it will be very difficult.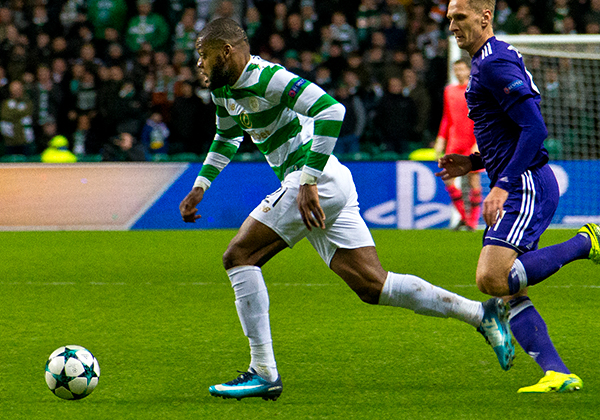 "You look at the teams that are in the Europa League – the likes of Napoli and Borussia Dortmund.
"These are teams that would have been hoping and expecting to go a long way in the Champions League, so the calibre of clubs and players is at a really high level.
"Everyone wants to be in the Champions League, but the Europa League isn't a competition you can turn your nose up at. It's a really prestigious competition."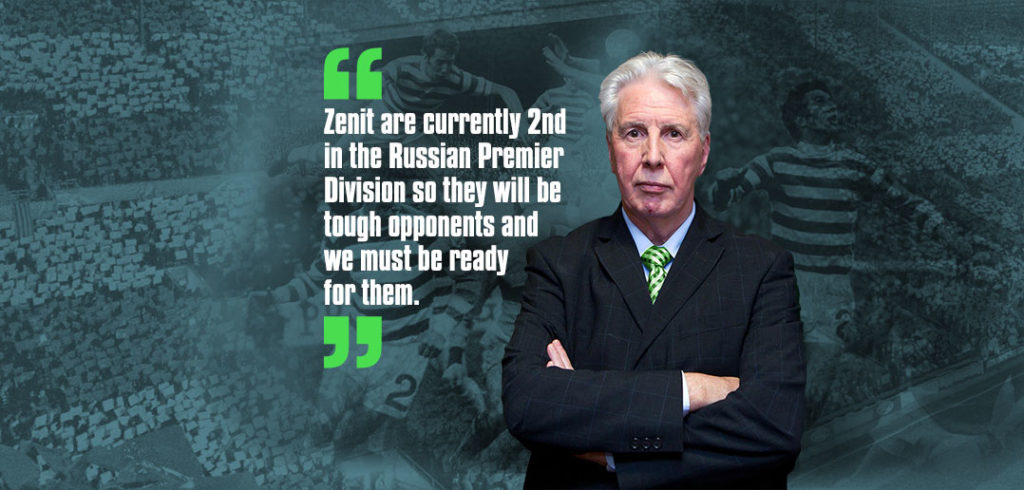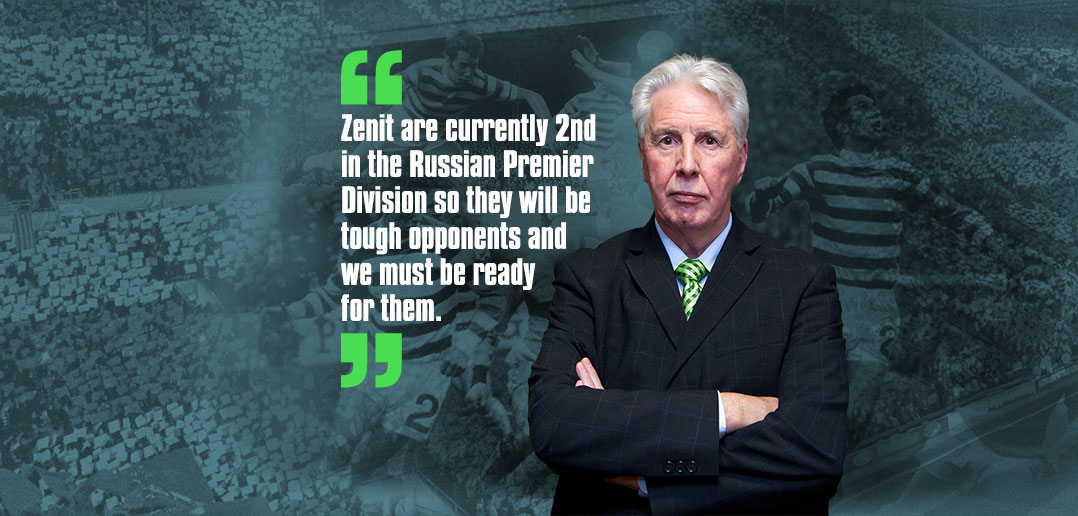 Meanwhile Lisbon Lion Jim Craig, who will be blogging on The Celtic Star every morning from today, has previewed the Zenit match in his debut column for The Celtic Star. You can read Jim's thoughts on the tie HERE.