European smart – Exactly why I wanted Neil Lennon to get the Celtic job,' writes Niall J, who makes a welcome return to The Celtic Star after a few weeks away. Here's his take on the last fortnight or so…
I have been on an out of hours rota for the last two weeks. At work during the day and on call at night I'm just getting back into the swing of things and looking forward to a weekend off and realigning my body clock with the aid of uninterrupted football and a few beers. While I've been working I've not had much chance to write so I'm playing catch up.
Whilst plodding away along came the International break. I did notice Steven Gerrard complaining on Ryan Jack's behalf that his player had to run 11k on Scotland duty, 48 hours after playing in the Glasgow Derby. I did think I'll swap with you anytime Ryan. Next time you're due an 11k run I'll send you my rota and we can exchange roles. And we wonder why Scotland let us down. Kids these days. I'm starting to sound like my Dad!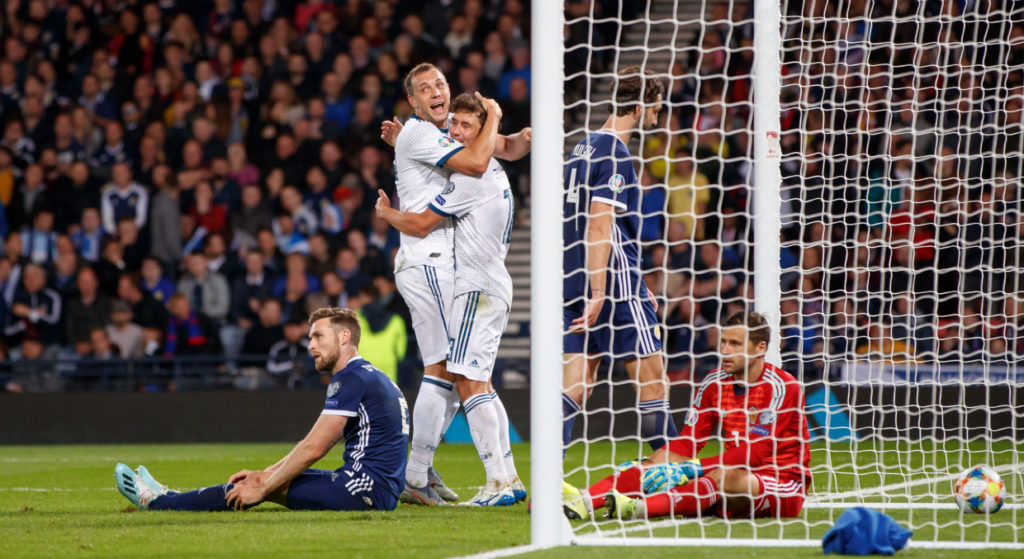 If you are a Scotland supporter the international break often leads you down a path of hope before reverting to type within minutes of Kick off. It extinguishes all of that unfounded belief and replaces it with fear, dread and ultimately despondency. Scotland rarely fail to disappoint. Back to back home defeats should have been expected, but it's that hope that kills you. Thank God for Celtic. Trust in Celtic is rarely misplaced these days.
The Skelpers returned from the break and carried on the momentum that reached a pre-break peak when beating our 'challengers' the Rangers 2-0 at Ibrox. To draw comparisons with following Scotland, it was that self-same expectation that killed the 'Rangers' too. That I knew the pain they were experiencing made the win all the sweeter.
Though it wasn't spectacular, the first game back away to Hamilton was played on a tapestry of joined up charity shop donations of 1980's Subbuteo mats, and contested in a ground constructed entirely from discarded parts of Legoland's recent refurbishment.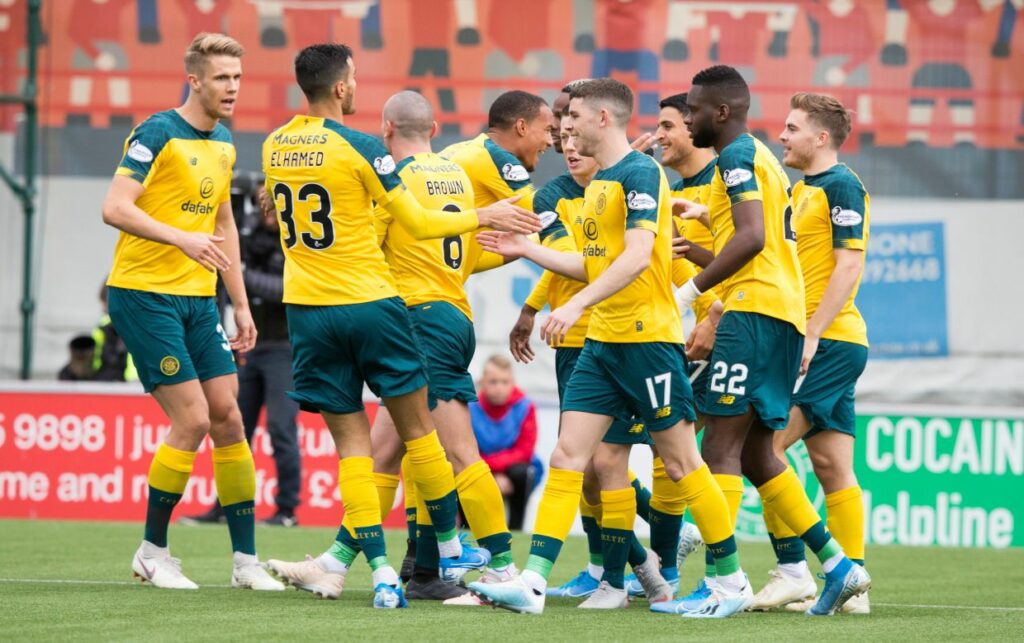 The Bhoys blocked out their surroundings and the playing conditions and won well with a beautifully created and executed goal through James Forrest. There was little else to note. A scintillating first 20 mins was as good as I've seen us play on such awful surfaces and the remaining 70 or so minutes as dull and boring as games normally are when played on a carpet.
It was a professional job and a sign the Champions know there will be games where it's just about 3 points. In this case the momentum gained from the win at Ibrox was in danger of being derailed by the unfortunately timed international fixtures but we needn't have worried. Celtic oozed professionalism and we were back up and running.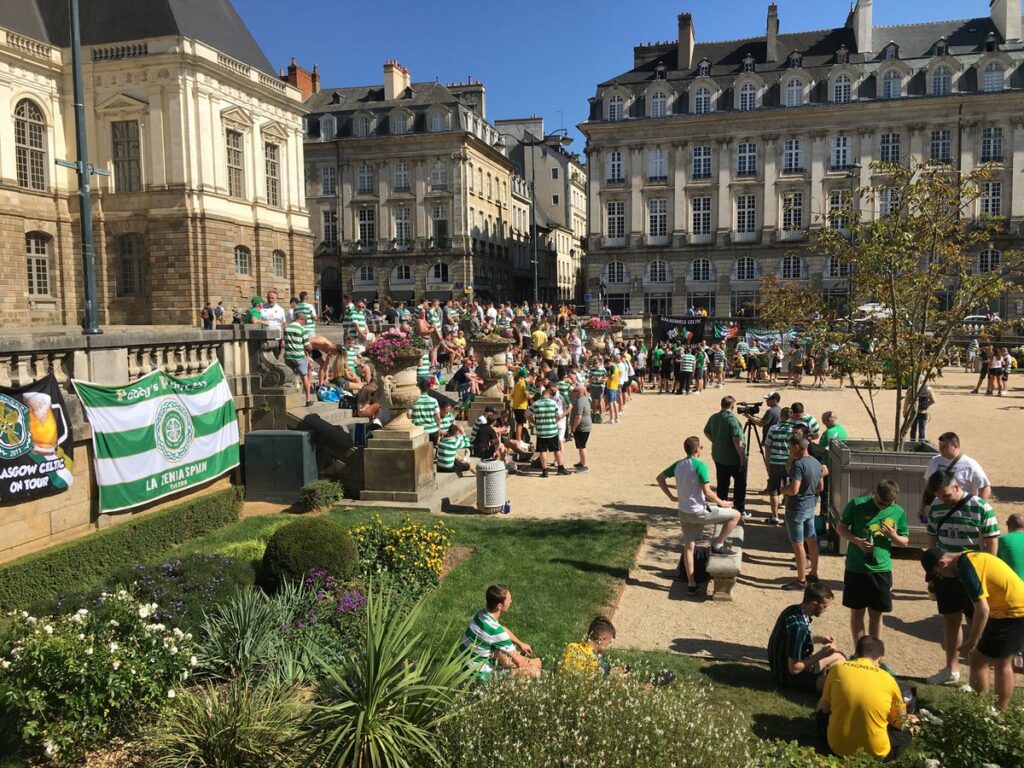 And so we moved on to football in a real stadiums with grass turf and a proper support. French Cup winners Rennes stood in the way and I'm certain I wasn't the only supporter with a few butterflies pre match. It was clear in the build-up that Rennes have a passionate and vociferous support and they intended to use that weapon to unsettle the Celts. What wasn't so clear was that UEFA had commissioned a referee to officiate that made Andrew Dallas look like a modern day Pierluigi Collina. More on him later.
The game itself was what I had hoped for when Neil Lennon got the Celtic gig permanently. European smarts. Tactically we were solid and although we tried to keep it tight at the back we didn't fear getting on the ball and being brave in how we used it when the opportunity arose.
In the first half our passing at times was a little wayward and throughout the tie we didn't quite connect entirely in forward areas but we did compete and we probably could have won. It's been a long time away from home in Europe where we've contested so well especially defensively. This season has been different. There been a thread running through our European qualifiers on the road where we have shown an ability to adapt to the opponent and conditions whilst trying to impose our own game on them. No more the Rodgers approach to one size fits all.
Rennes would have been an easy game to sit in and just hope to hit on the break. We didn't do that on Thursday night. We were disciplined and pragmatic. OK that's perhaps airbrushing a little. We had one brainstorm from Kris Ajer. The big Viking felt tugging his opponent by the shirt twice in the box wasn't enough to ensure the ref would give a penalty and proceeded to make the award unavoidable by also wrapping his leg around that of his opponent. As much of a stonewaller as you get, but given big Ajer rarely lets us down I know we can forgive him such an aberration.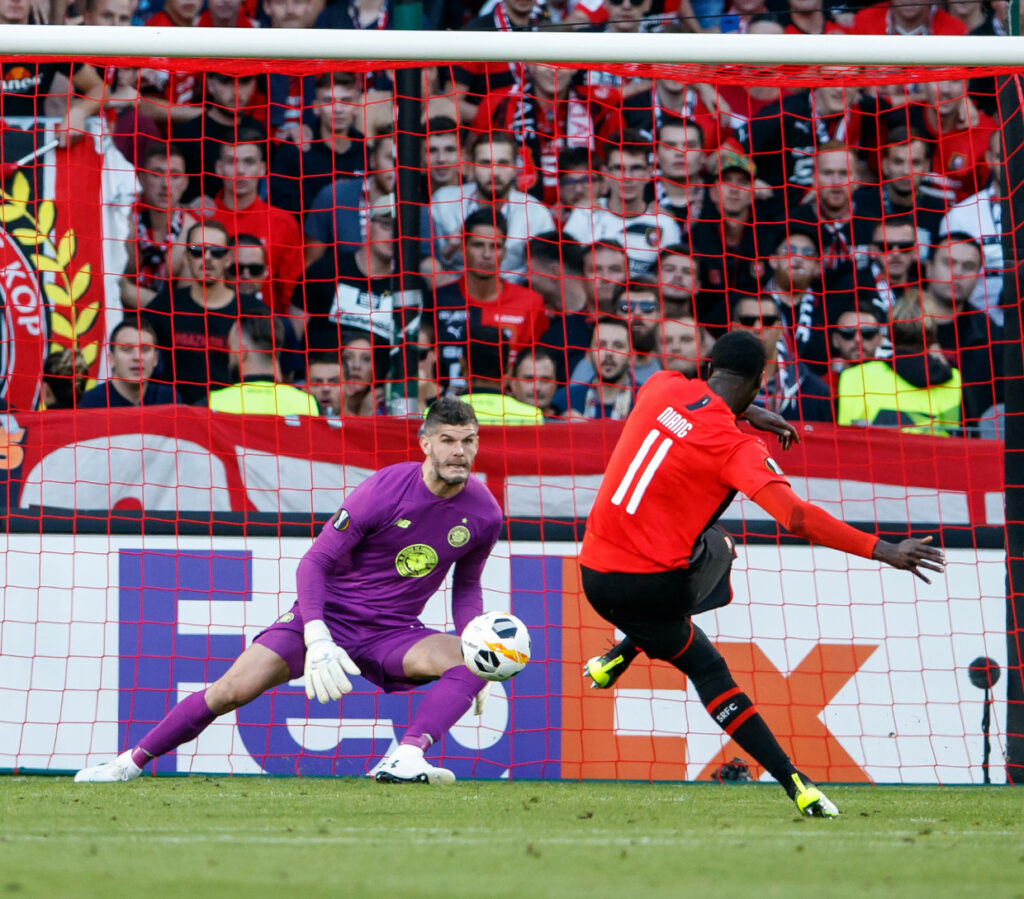 In the second half however we didn't let our heads drop. We got one and should have had two penalties. Christie struck an absolutely perfect spot kick and the ascendency was surely with the Celts. There was nearly a late winner for Christie but a shot with the outside of that left boot was deflected away for a corner. We didn't quite get the win we deserved but we did bank a lot of confidence that we can take teams on in their own back yard in partisan arenas and stand up.
Rennes have lost just one of their last 16 home games in European competition. We're improving with every European away trip and replacing the fear of conceding we had under Rodgers with glimpses of genuine confidence in our own ability to impact games and deal with setbacks. Would we have come back from a self-inflicted wound so easily in past seasons?  I doubt we would.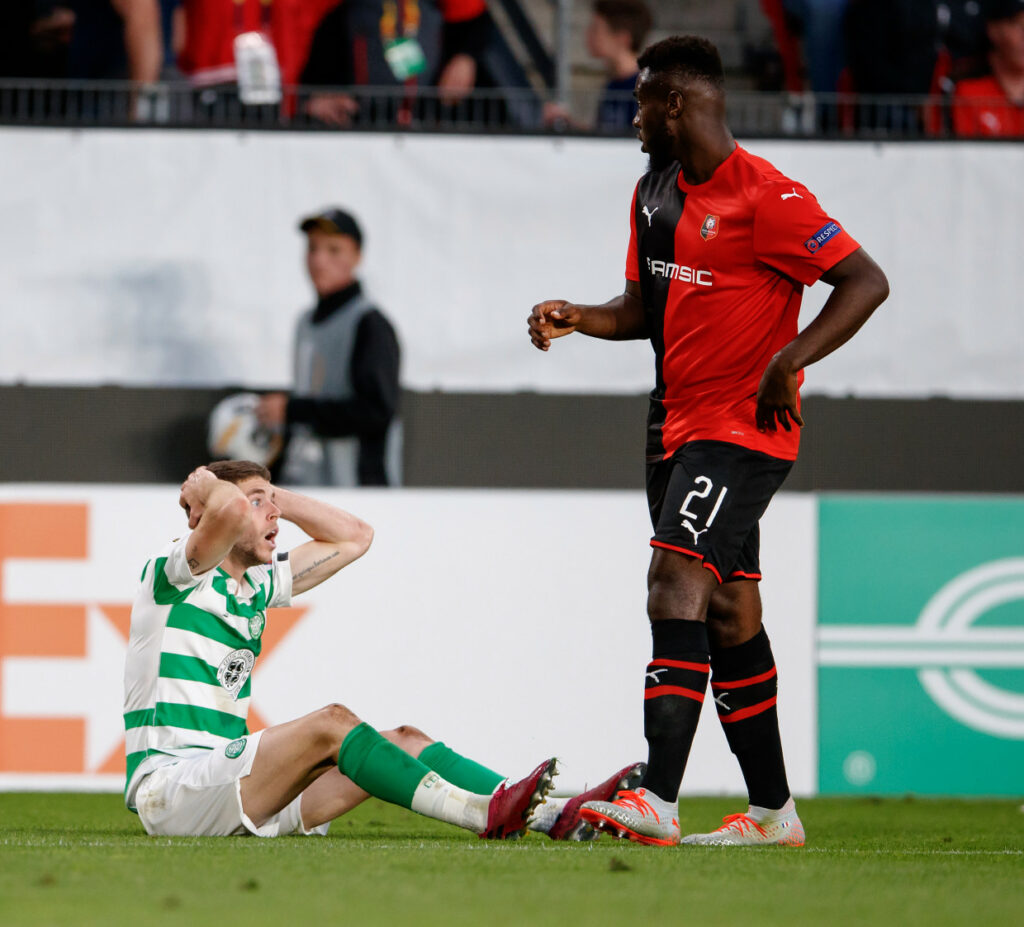 Now on to the referee. We've all had bad days at work but this guy was utterly dreadful. French Eddy was booked for simulation. Hands up, he dived. Within five minutes, in diagonally the opposite corner a Rennes player avoided the same punishment for almost exactly the same offence.
He flashed cards around as if they were sponsored by Specsavers and was pocketing a 5 grand bonus every time a yellow was picked up by a TV camera. There were two incidents in particular that enraged. Missing a clear foul in the box on Ryan Christie was awful. The fact he gave us one minutes later for a softer foul on James Forrest showed he did know the laws he was just being somewhat selective on how he applied them.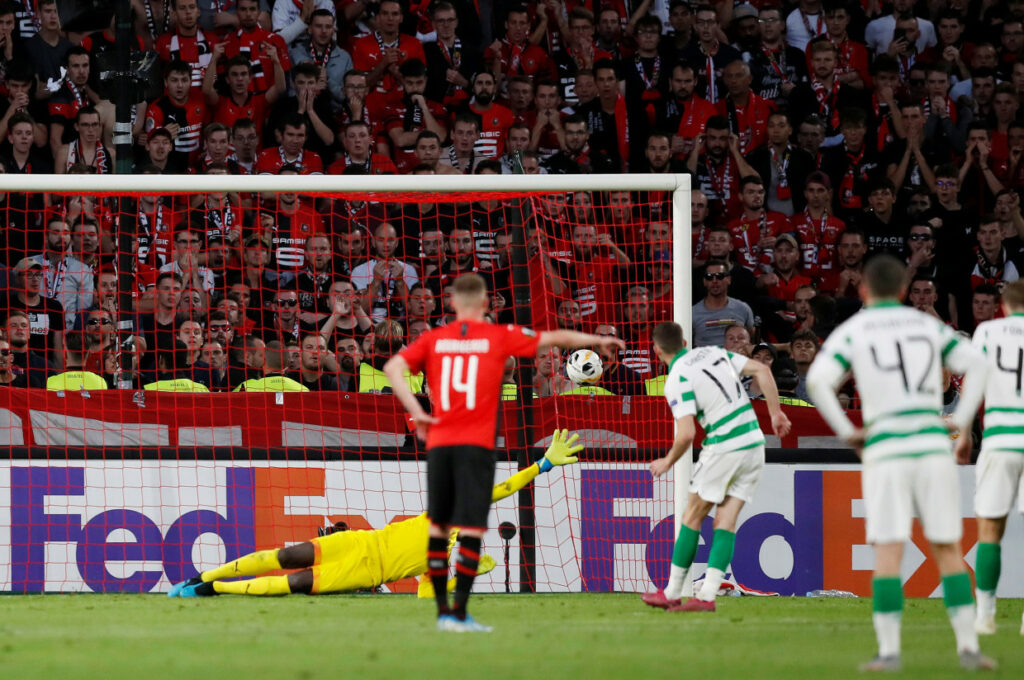 If there is one thing that drives players and fans mad it's inconsistency in referees. Different referees in different games interpreting laws uniquely you can understand. After all Interpretation of laws keeps our legal profession very wealthy. When it's one guy and in one game it smacks of ineptitude.  Willie Collum probably watched that performance and felt a bit smug about himself. This time such conceit may even be warranted.
And then there was Bayo. Booked when he could have seen red for an elbow led challenge that resulted in the opposition captain leaving the field unconscious, the striker then went for a 50/50 challenge with the keeper. The keeper play acted a brush with death. The ref indicated there was nothing to see and indeed waved away various claims for a foul as the game got heated, caused in the main by his own erratic refereeing and loss of control in the first place.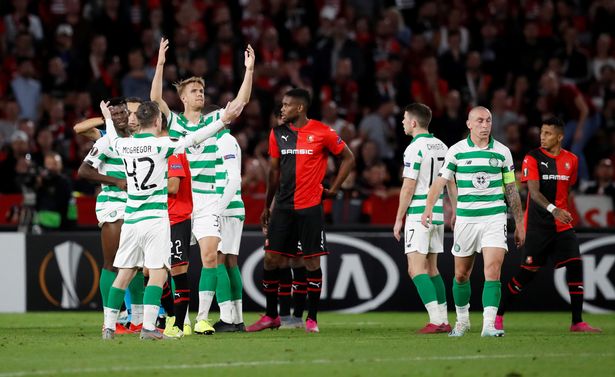 Then came one of the most inexplicable things I've seen on a football field since Willie Collum awarded Rangers (as they were then known) a penalty with his back to the incident and later claimed he'd 'heard' the impact.  I couldn't hear the guy next to me that afternoon even when he was shouting in my ear, but I digress.
Jose Maria Sanchez decided he'd take a closer inspection of the goalkeepers near fatal head wound, or possibly just asked him if he'd been fouled. Mr Sanchez then changed his mind and sent Bayo off. Remember that late penalty we conceded in Turin under Martin O'Neill? Do you recollect his post-match melt down? That's how I felt and I was still enraged after a night's sleep.
How on earth do you move from a blatant disregard of anything approaching a spot kick to a quick check on a goalkeeper who, as it was happening is being shown up as a cheat from various TV angled replays? No impact, no wounds. No reason whatsoever to change your mind.
Inept or bent I do not know but what I do know is it's a fag paper gap between who was the biggest offender. A goalkeeper trying to get a fellow professional footballer sent off or a referee who changed his mind despite being presented with absolutely no credible evidence that could have warranted such a change in direction. Maybe his sponsor paid 10 grand for a red card.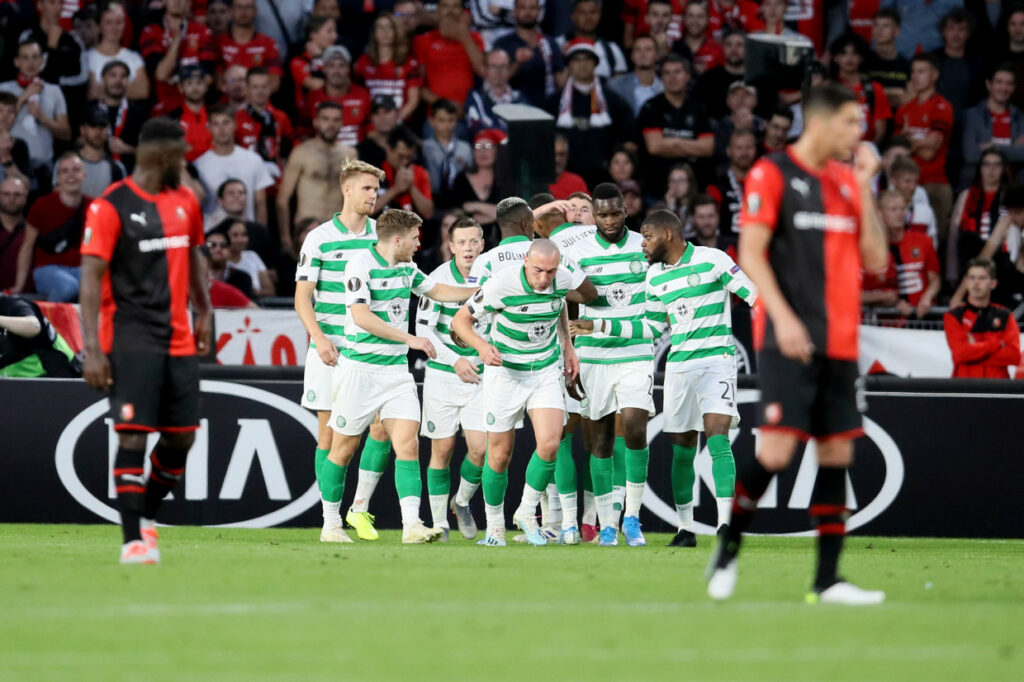 Celtic need to ask questions and we deserve answers. In a week where we've quite rightly been fined for off field misdemeanours, held our hand up and paid our dues we surely are entitled to our wrongdoers facing the same level of scrutiny on the field. At the bare minimum we should be asking for clarification and some sort of reasoning sent our way in return. That would of course involve our Board defending our honour rather than balancing it with the repercussions on its attempts to grasp falling crumbs from Europe's big table. Could we for once grow a pair and fight our corner. If you don't hit back at injustice it tends to fancy its chances in getting away with it next time also.
All that aside it was a great performance and another step towards some sort of European redemption. A stride towards respectability and reputation being earned again outside of Scottish football. These baby steps can lead to great things.
Twelve months after we drew with Rennes last time around Celtic defeated Barcelona. Just saying.
Niall J
CONFIRMED. Here's Henrik Larsson at today's game pic.twitter.com/jgfejzvPKM

— Chris Phillips (@CJPhillips1982) September 21, 2019
ALSO ON THE CELTIC STAR…
Celtic's Jolly Green Giants – Forster praises Ajer and Jullien…see HERE.
Europa League – No chicken counting but we have good reason to be positive…see HERE.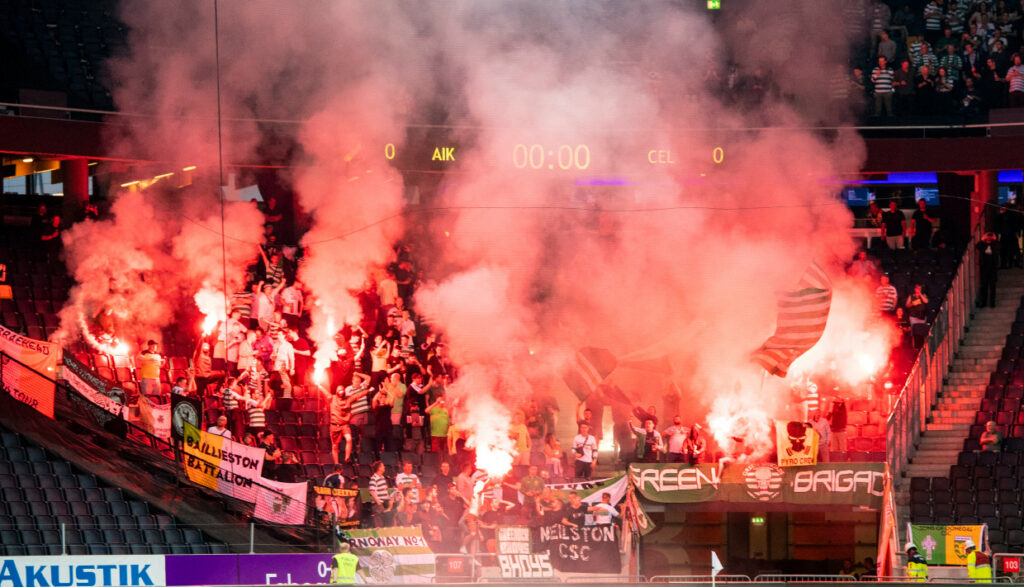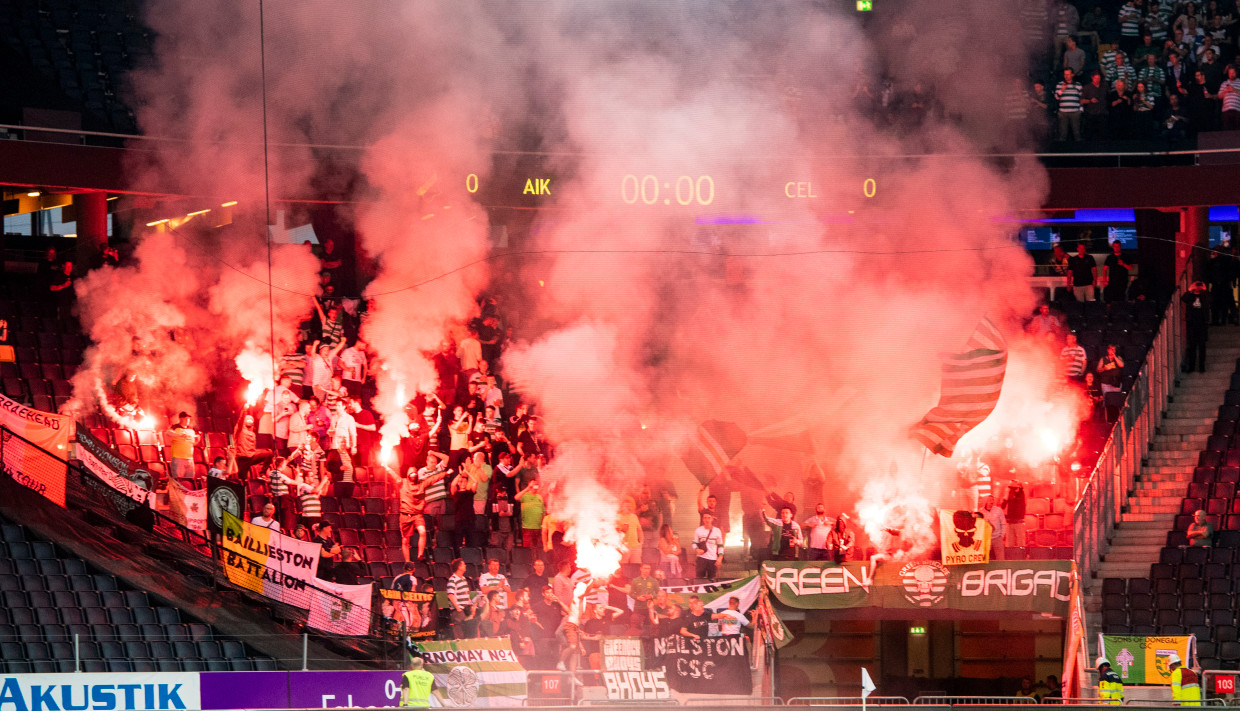 Celtic and AIK Stockholm hit with UEFA fines…see HERE.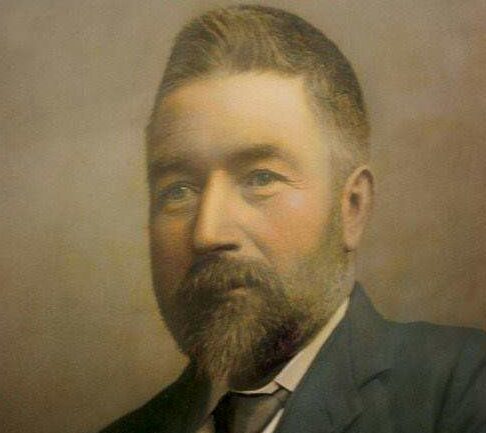 'Let them scoff and jeer. Celtic will yet win to their proper position by their merits and those who scoff today will one day have to applaud,' John Glass…see HERE.