THE Bhoys supporters group set the tone for Trophy Day yesterday, with their wonderful welcome to the Celtic team bus as it made its way to Paradise for the Premiership opener against Hamilton. We mistakenly credited the Green Brigade with the pyro display, as apologies are due for what was a genuine mistake.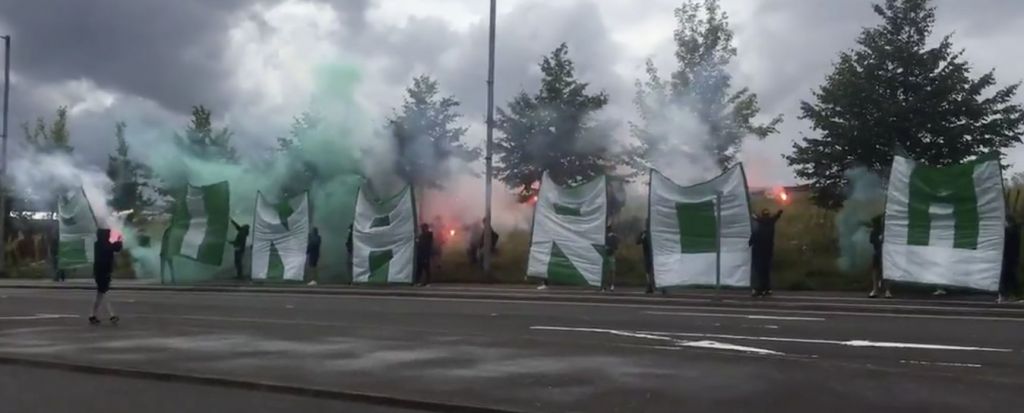 The Bhoys also travelled to Paris for the friendly against PSG and represented the Celtic support brilliantly in the French capital, once against adding to the superb global reputation that the Celtic support enjoys.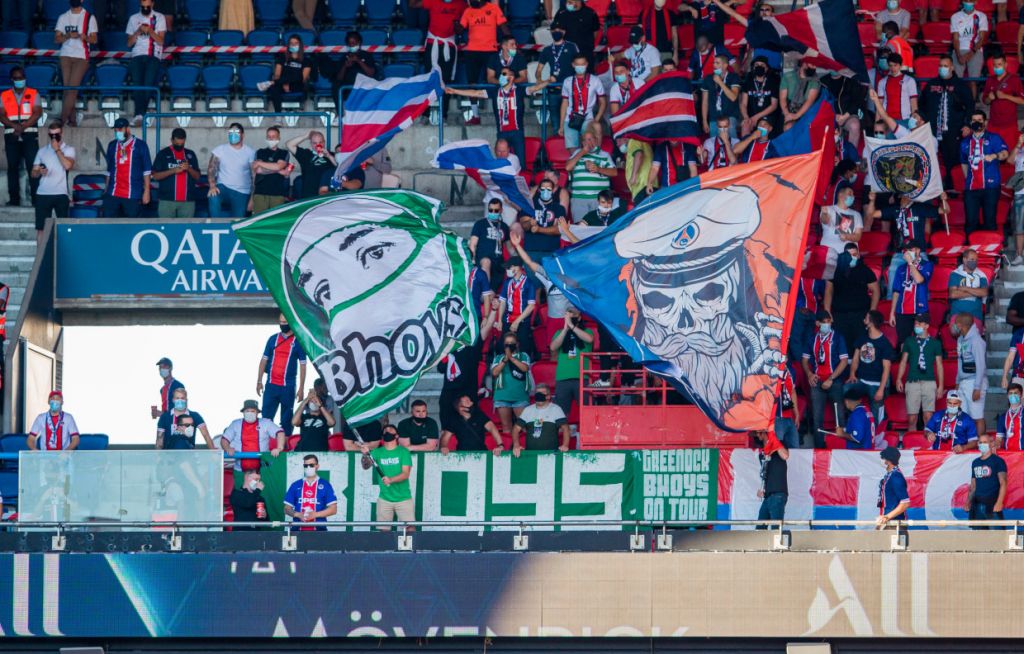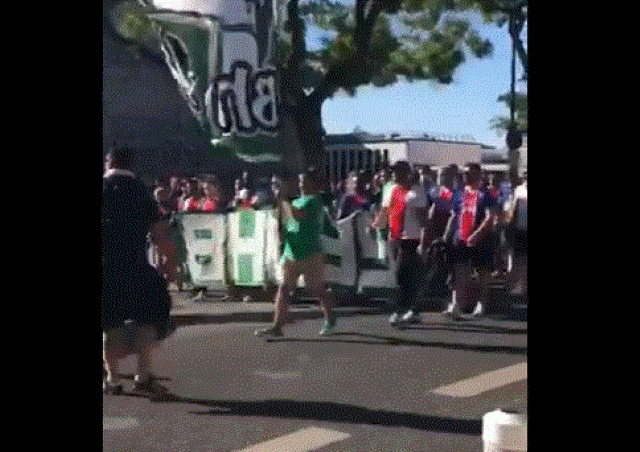 Celtic then set about laying down a marker for the new season. Hamilton played their part and in young Lewis Smith they have a player who may well have done enough yesterday to possibly attract Neil Lennon's attention. With Burnley having previously had a £750,000 bid for the youngster turned down, it looks like he's an asset who won't be playing at Hamilton for much longer. Is he worth a million pound punt for Celtic? Watch this space.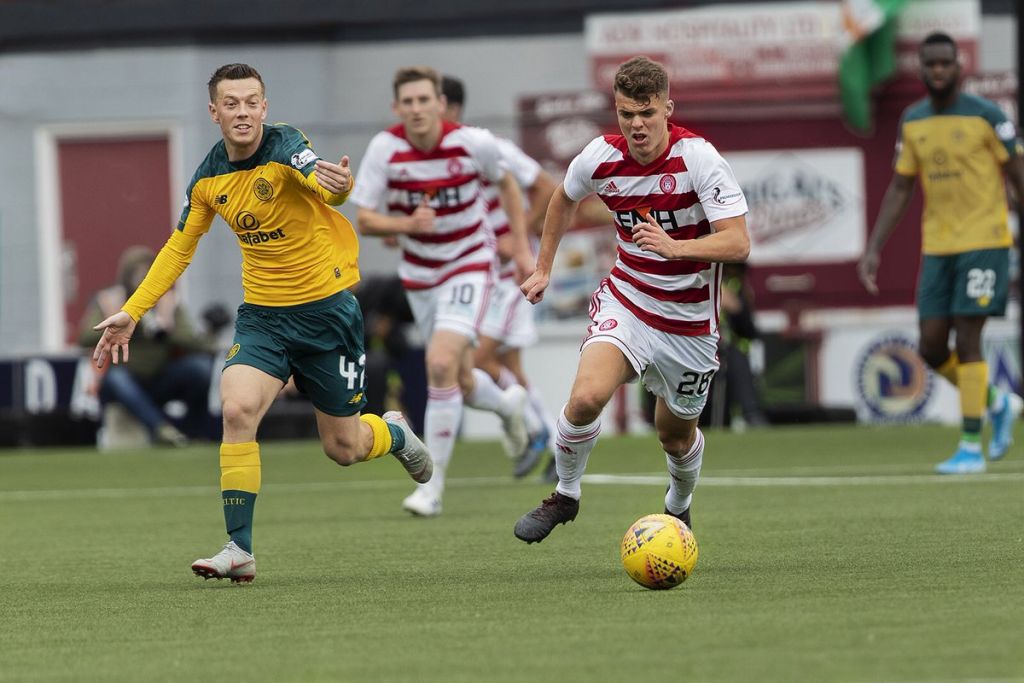 Both full backs gave Celtic supporters – watching on televisions around the world in the hundreds of thousands – plenty to be pleased about yesterday. At left back, Greg Taylor in 15 starts for the club has now had 7 assists and on the other side of the field Jeremie Frimpong looks like a very special player indeed. He converted the second assist of the day from Taylor after Odsonne Edouard had shown the way from the lethal crossing from Celtic's new unsung hero.
Edouard has attracted plenty of attention. The insightful English football website Caught Offside noted that Arsenal fans were mightily impressed with the Celtic striker and after their £25million 'gamble' on buying Kieran Tierney from the Scottish Champions last summer, they are more than willing these days to urge their club to shop again in the East End of Glasgow.
Hat trick from Odsonne Edouard inside 53 mins in Celtic's opening game of the season. What a player.

— The Arsenal Hub™ (@TheArsenalHub_) August 2, 2020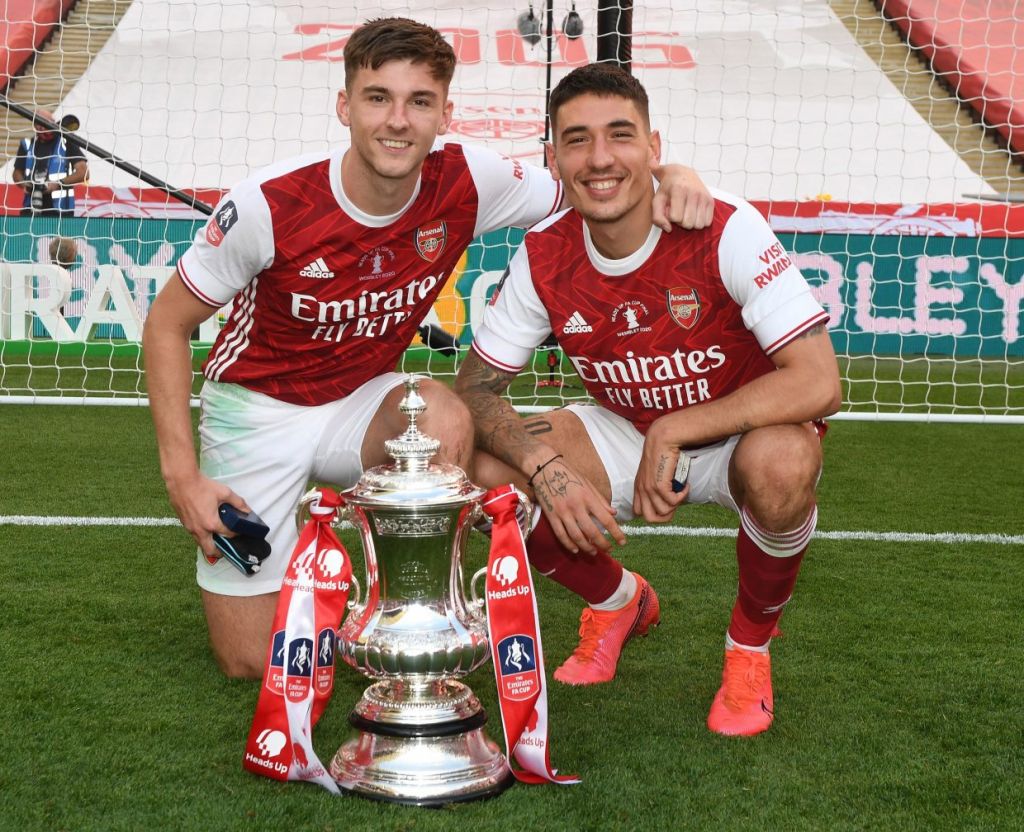 Celtic-mad Tierney will have been one of those fans watching the match yesterday and would have still been on a major high after inspiring Arsenal to come from goal down to beat London rivals Chelsea 2-1 in the FA Cup Final. Those Gunners fans would all agree on one thing after Tierney's recent form and his outstanding display at Wembley – the £25million fee paid to Celtic last summer was an absolute steal.
Edouard won't be sold so cheaply. Tierney's sell-on price was pre-determined when he signed his previous contract, amid earlier interest from Arsenal. And while Tierney was a home grown product of the excellent Celtic Academy, Edouard cost Celtic £10million and PSG are almost certainly going to benefit from a sell-on clause if and when the free-scoring striker finally leaves Celtic.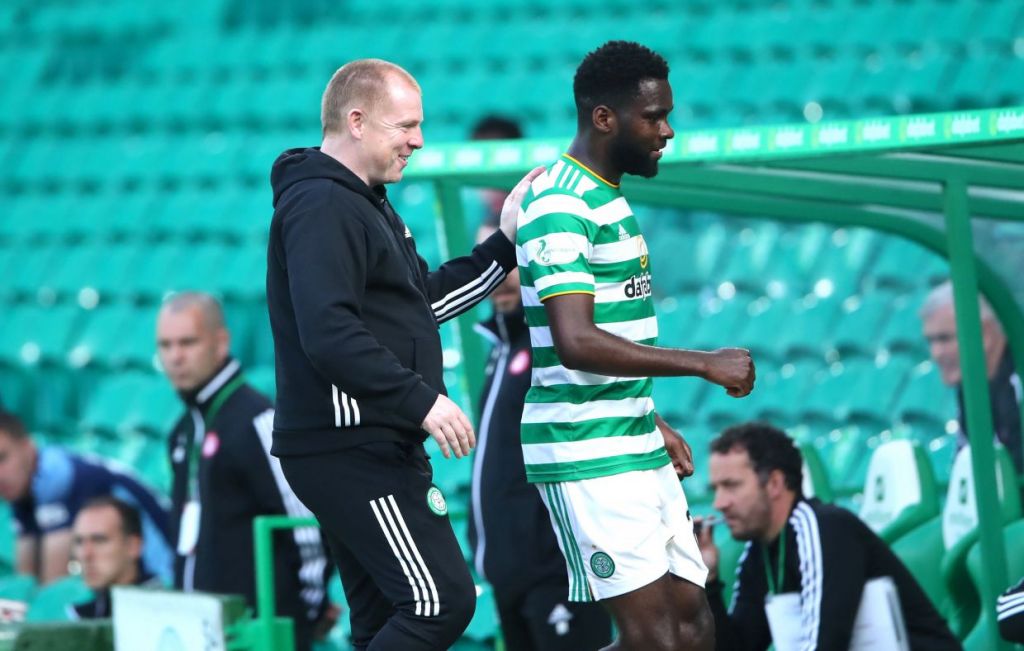 For Celtic to make the same kind of money that they netted from the sale of Kieran Tierney to Arsenal, they would need to achieve as an absolute minimum a transfer fee of £40million, a figure that we first reported on The Celtic Star in early February.
£40m, less 10% to PSG takes it down to £36m then deduct the £10m Celtic paid to sign the striker from PSG and you are left with a profit of £26million. That's just a modest £1m more for one of the most impressive young strikers in world football than was achieved a year earlier for the  'gamble' Arenal took on a home-grown left back who came through the Celtic Academy.
Remember too that the top English sides were hardly beating down Celtic's door when Virgil van Dijk was looking to move to the Premier League. He had to make what turned out to be a frustrating detour via St Mary's in Southampton before he made it to Anfield to help Liverpool with the Champions League and the Premiership, for the first time since 1990, and in doing so establish himself as the finest defender in the World. One of his team-mates at Liverpool was released by Celtic before finding his way in the game and by the time he reached Dundee Utd looked a real talent.
At the weekend Martin O'Neill described Odsonne Edouard as the best Celtic striker since the King of Kings Henrik Larsson, who also left Celtic after seven glorious years to, ironically enough, help Barcelona defeat Arsenal in the 2006 Champions League Final in Paris.
A very young Odsonne Edouard probably would have been watching that match before continuing his journey to follow in the footsteps of the greatest overseas player to have ever worn those famous green and white Hoops.
Larsson also had short but very sweet three months at Old Trafford, were his superstar teammates apparently gave him a spontaneous round of applause after one particularly impressive performance. Sir Alex Ferguson had tried and failed several times to tempt the Swedish superstar away from Celtic but Larsson remained happy to stay in Scotland.
Edouard, like Larsson, has grown to appreciate Celtic. Kieran Tierney was born into a Celtic family but decided he had to move to the bigger stage, perhaps earlier than many supporters thought seemly. Virgil van Dijk was always just passing through Glasgow and Celtic gave him the platform to show that he was indeed a top player who had somehow managed to be overlooked by all the richest clubs around Europe.
The French striker knows what is at stake this season and knows what he could help achieve in the next nine months will be talked about for decades to come by Celtic supporters around the world. He is in no rush to walk away from that, knowing that his stock will rise anyway and that football should be in a better place financially a year or two from now. That's why a bumper new contract extension at Celtic is being discussed and edging closer to being signed.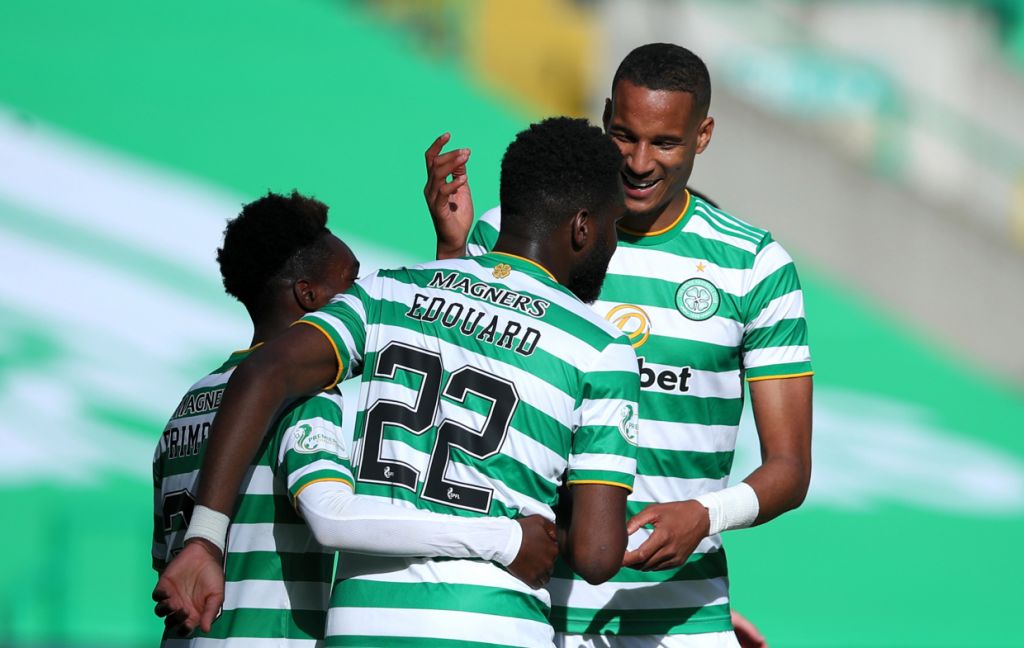 French Eddie is planning on being here for Ten-in-a-Row and the Celtic support cannot ask any more of him than that. It would take a huge bid, of way beyond £40million – possibly much higher than £50million for Peter Lawwell to consider selling our talisman in this the most important domestic season in our clubs's glorious and unbroken history.
That then is the minimum asking price for Mikel Arteta, Brendan Rodgers or any of the other English Premier League managers waving a big cheque book. The days of bargain hunting in the east end of Glasgow are over. 
ALSO ON THE CELTIC STAR…
Lennon eyes 'two or three' additions in transfer update | The Celtic Star https://t.co/dItv5TWJoW

— The Celtic Star Editor – INVINCIBLE (@CelticStarMag) August 3, 2020
Sandman is Back | The Celtic Star https://t.co/sKYaqAnaq1

— The Celtic Star Editor – INVINCIBLE (@CelticStarMag) August 3, 2020
Lennon says Celtic need to keep hold of Odsonne Edouard amidst English interest | The Celtic Star https://t.co/W6yvTsb2gN

— The Celtic Star Editor – INVINCIBLE (@CelticStarMag) August 3, 2020