Eddi Reader's outstanding vocal performance of Auld Lang Syne on that wonderfully heart-warming Celtic Christmas Film is now available on Spotify, Apple Music and iTunes and for every listen you are contributing to the Celtic FC Foundation Christmas Appeal.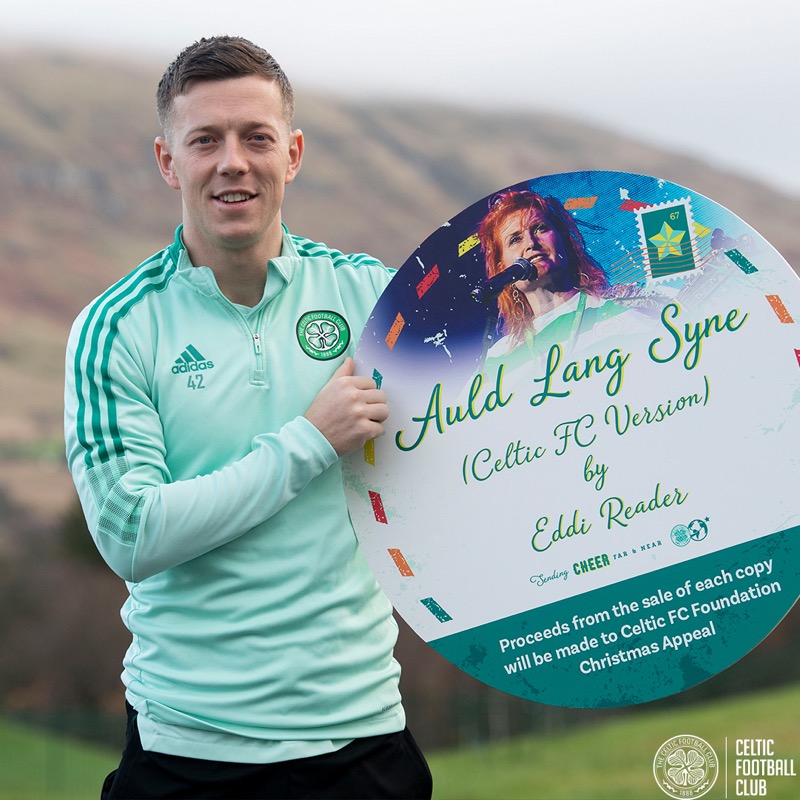 Every listen of Celtic's 'Auld Lang Syne' supports Celtic FC Foundation's Christmas Appeal!
The choice of Auld Lang Syne for the Celtic Christmas video was so appropriate as it gives the Celtic Family a chance to remember with great love and affection Mr Celtic – Bertie Auld – who we had to say goodbye to over the past few weeks. In recent years Bertie was always in the thick of these Christmas videos and it was a really special moment seeing that wee tribute at the end of this year's film. And Eddi Reader knew Bertie and coming from a Celtic Family herself, knows exactly how much the entire Celtic support young and old all adored the Lisbon Lion who always had loads of time for everyone.
So while the Celtic Christmas film received a fantastic reception from supporters around the world when it debuted last week, it was the music in particular struck a chord with many. Celtic selected a song which evokes great emotion at the best of times, yet Auld Lang Syne was particularly poignant for every Celtic supporter at this time, as we look ahead to the festive season while remembering the life of a legendary Celt following the sad passing of Bertie.
Eddi Reader's unique version of Auld Lang Syne was the perfect soundtrack to this year's Celtic film, and a fitting tribute to Celtic's greatest ever storyteller who always enjoyed taking part in a Celtic celebration –
The club has this afternoon confirmed that the track is now available on Spotify, Apple Music and iTunes!
For those with a subscription for Spotify or Apple Music, every time you listen to the song – you are supporting Celtic FC Foundation's 2021 Christmas Appeal, and for those who don't have an account, you can download the track for just 79p on iTunes, with proceeds going to the Christmas Appeal.
With fond memories of entertaining Bertie and the Lisbon Lions at the Celebrate '67 event at Glasgow's Hydro back in 2017, Eddi was delighted to join us once again to provide the vocals for this year's film.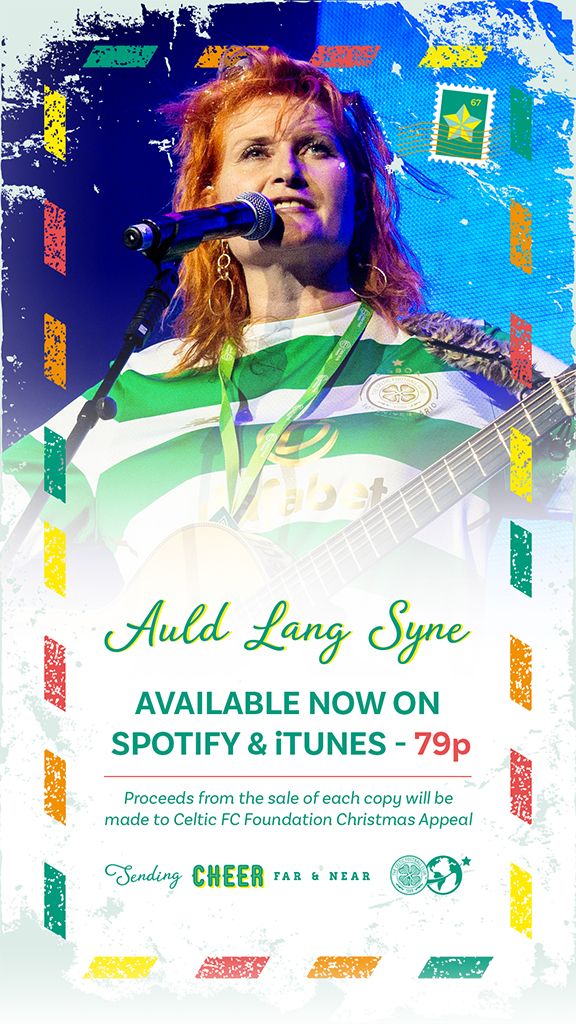 "I love the fact that they've asked me. You know, Bertie's gone this year and we had some nice times at the Lisbon Lions event with Bertie, and I think the song – 'Auld Lang Syne' – is really fitting. It's a beautiful song," Eddie said.
"Singing this song is emotional anyway. The fact that it's Scottish and it's part of my heritage, and to say goodbye to people and to say that we're still there in spirit, no matter how far away we've gone or how far apart we've been, we're all together now – I love that thing about that song."
Available for free on Apple Music and Spotify with a subscription, or to download for just 79p on iTunes – you can continue to enjoy the music of the Christmas film while your kindness enables Celtic FC Foundation to continue supporting those in need at what can be a particularly difficult time of year for many.