Celtic sent out a late night message to Celtic supporters last night from Ange Postecoglou who wanted to address each supporter personally after achieving a Scottish Cup final victory over Inverness Caledonian Thistle to complete the Treble, which of course was a world record eighth Treble for Celtic Football Club, truly a club like no other.
Ange did not have anything to say at Hampden other than that everyone should enjoy the success an celebrate what has been an outstanding season for the football club. Ange is going on holiday on Tuesday so his future could be sorted out over the 48 hours and it's still uncertain whether Tottenham will offer him the job, or whether he will accept it.  On the latter you would have to admit that he probably will but as many folk will know from your own experiences of job interviews you can get down to the final shortlist and miss out for whatever reason -'the other candidate has more experience etc'.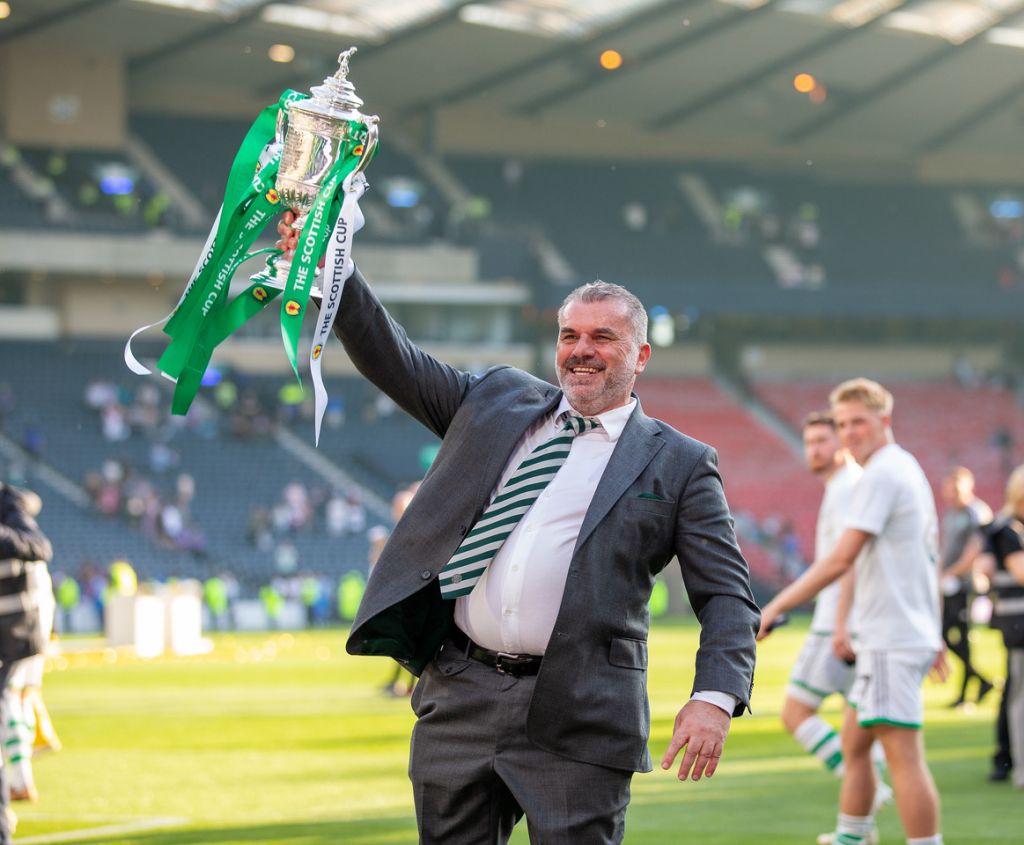 Ange is 58 and despite attempts from Celtic to retain his services – and the money on offer would probably make him the highest paid Celtic employee of all time – it's probably more about challenging himself in what is regarded as the best league in the world.
Ten years ago Lisbon Lion Willie Wallace asked me to provide lodging for a young Australian footballer he had arranged to have a trial at Celtic and the boy duly stayed with us for several months. In that time we talked about football often, he was amazed when he arrived too discover Willie had won the Champions League, all he know was that he was a former player with good contacts in the game.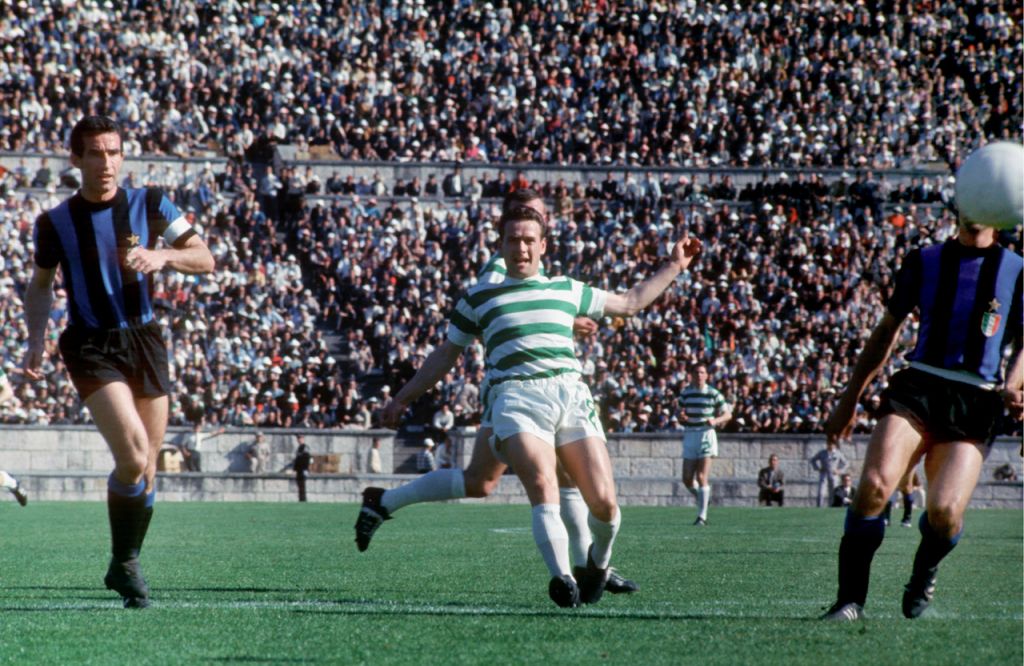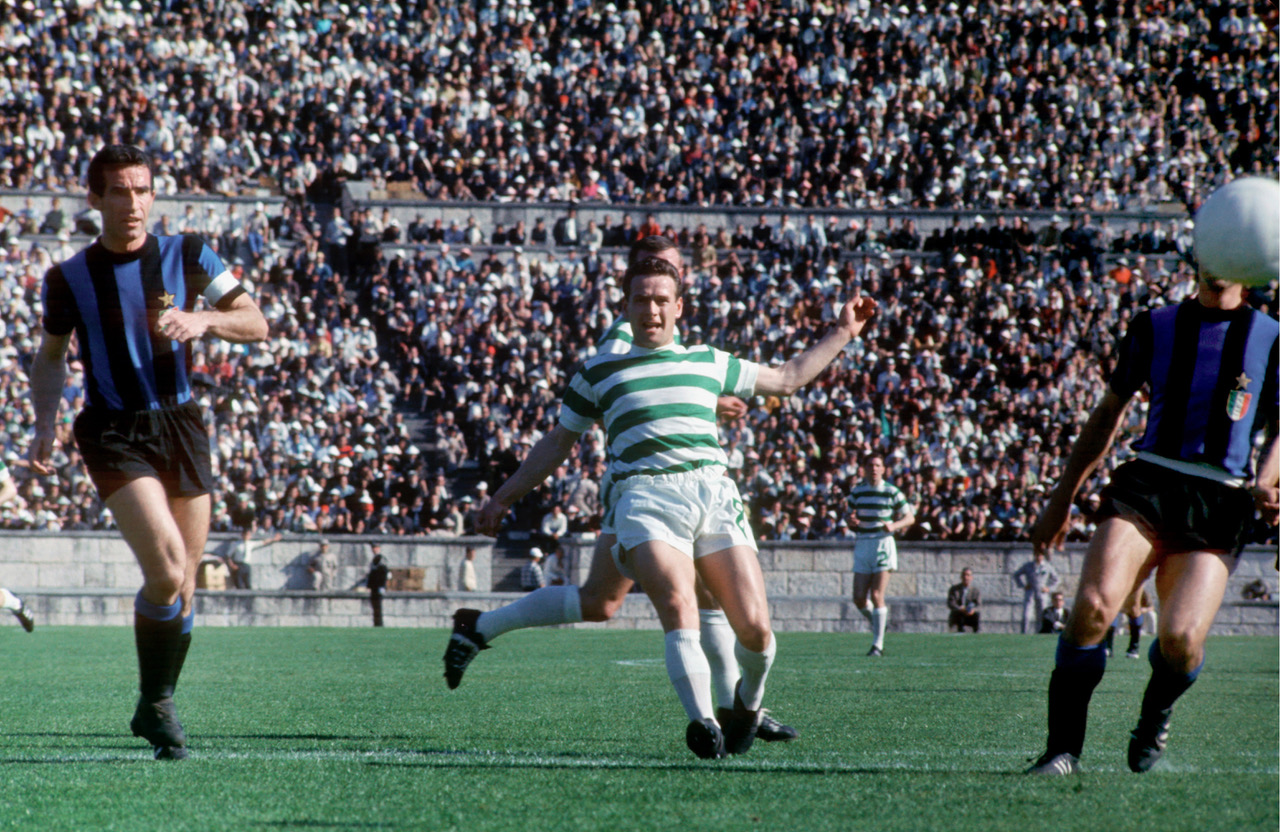 Anyway he didn't know much about Celtic because the only league that him and his mates watched in Brisbane was the English Premier League – and they all watched it religiously. Celtic has gone to prominence in Australia because of Ange but for the celtic manager his success at our club has opened a door for him to fulfil a lifetime ambition. The money will be even better but the challenges will be extreme and his boss has a reputation for interfering with managers and sacking them on a whim, even just before a cup final.
Yet Ange relishes such challenges. If he gets the nod he'll be away and we can't really grudge him the opportunity.
Meanwhile here's the message from the man himself sent to supporters late last night…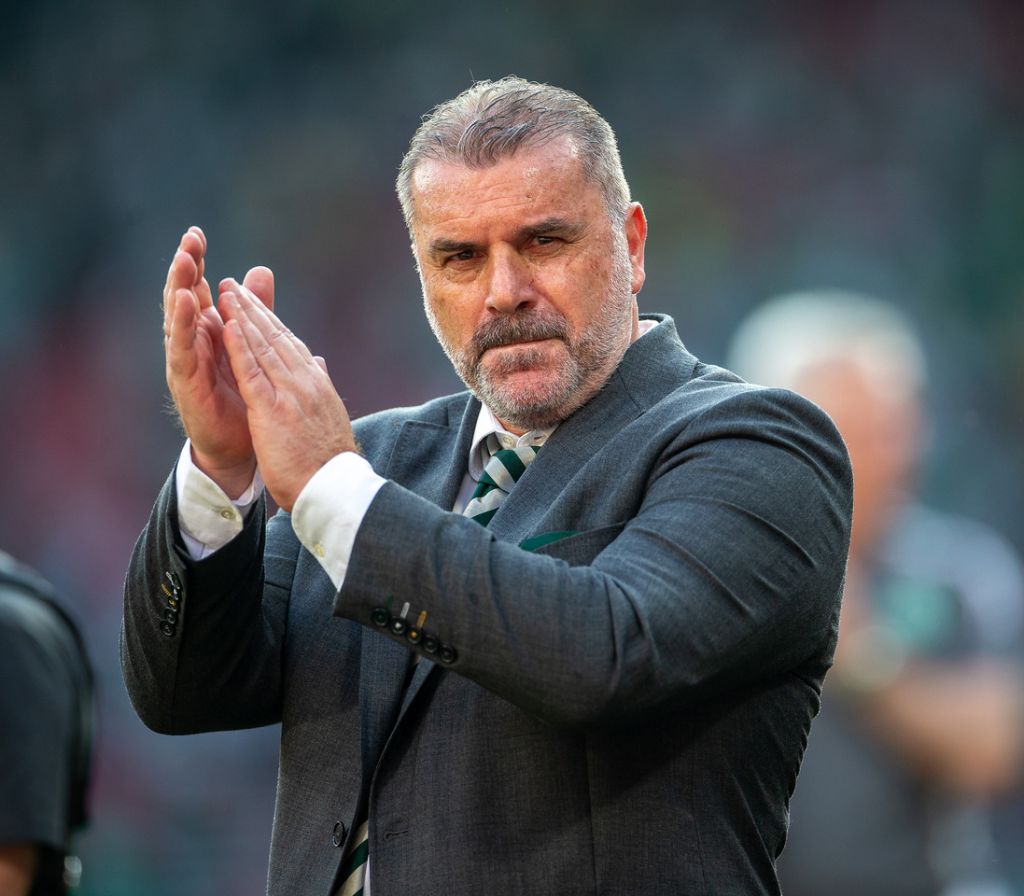 Celtic Football Club Treble Winners 2022/23
Congratulations on winning the Treble! This is your success as much as it is the players and coaching staff, and every single member of the Celtic Family deserves to celebrate this incredible moment for the club.
We know that the history of Celtic is littered with success, and this season's Treble now takes its place alongside everything that has come before us.
It is also a significant moment for the club, given that it sets a new world record of winning eight domestic Trebles.
The aim of every Celtic team at the start of a season is to do as well as they possibly can in every competition they take part in, and that was the same for us when the campaign kicked off back in July last year.
We achieved our first objective in winning the League Cup, retaining the trophy we won last season, with an impressive derby victory at Hampden which was a great occasion for everyone to celebrate.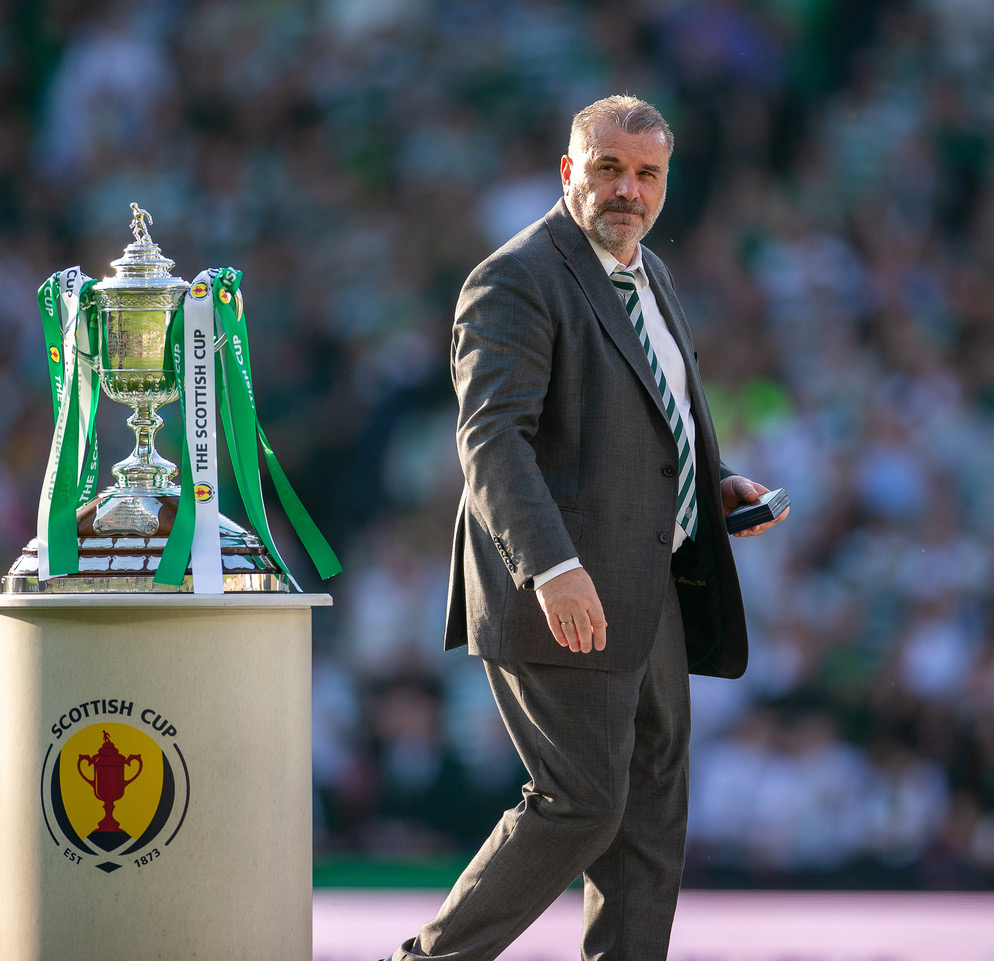 We followed that up by winning the Premiership title for the second season in a row, confirming our status as the best team in Scotland and that, in turn, has once again delivered UEFA Champions League football to the club.
The level of consistency the squad showed through the season, winning 32 of the 38 games, drawing three and losing just three, is great credit to the players. We also scored 114 league goals and conceded just 34 which, again, is testament to our style of football which has entertained our supporters throughout the season.
Having won both of those competitions, we could then focus on the Scottish Cup final and the opportunity to win that trophy and so secure the Treble.
I know that the Scottish Cup final is always a special occasion for supporters and one that everyone looks forward to, and so to win this famous old trophy in the sun at Hampden is an occasion to celebrate.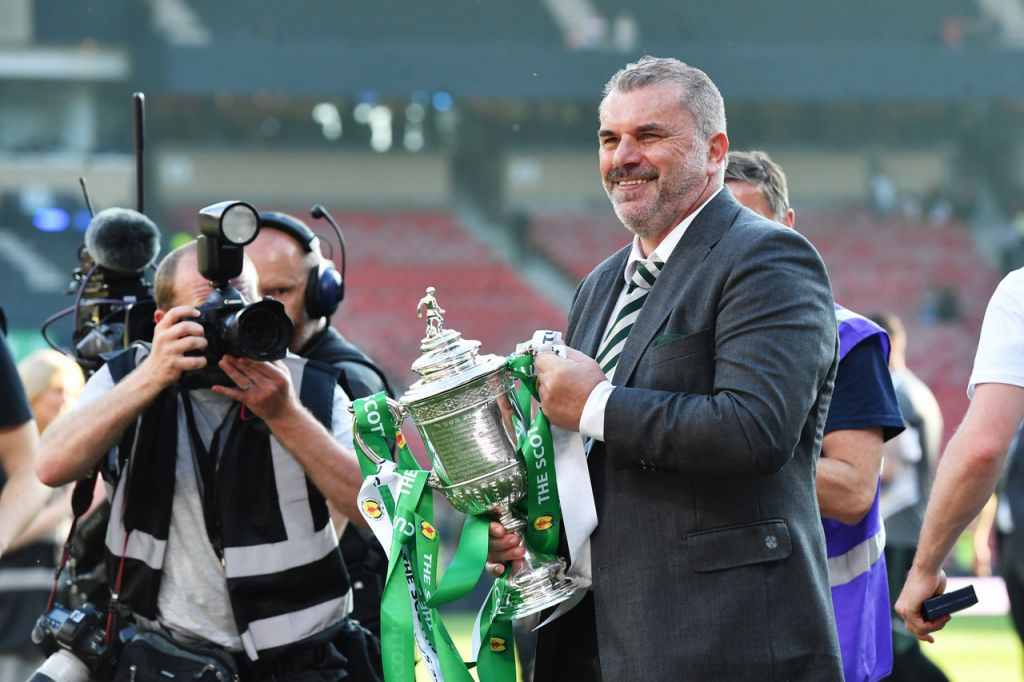 This Treble now sits alongside the seven previous Trebles that the club has won under Jock Stein, Martin O'Neill, Brendan Rodgers and Neil Lennon, and it's an achievement that everyone at the club is rightly very proud of.
It was also special to be able to celebrate today's success alongside so many of our supporters in Hampden, and given that every single fan plays their part in what we do through the incredible backing they give the team week in, week out, it's something that we can all share and enjoy together.
Thank you again!
Ange Postecoglou | Football Manager