Matt O'Riley spoke to the media, including The Celtic Star, yesterday afternoon ahead of today's match against Motherwell. Plenty of topics covered including Matt's goal for the Denmark Under 21s, losing the penalty shoot-out against Croatia, his chances of making the World Cup squad, and plenty on Celtic including what went wrong against St Mirren – everything says you – and a look ahead to both today's cinch Premiership match and the return to Champions League action in midweek when Celtic travel to Germany to play RB Leipzig.
Here's how it all played out….
Q: How was the international break for you?
Matt O'Riley: "It was a mixture of emotions. Overall it was good, it was a good trip. The final outcome was a bit negative – we lost on penalties in a play-off match which isn't isn't ever really nice. Other than that it was good. It was nice to be back with the Danish guys and be integrated with them again. Overall it was a decent trip.
Q: Did it make it easier for you and the other guys away on international duty to continue straight on to games after the St Mirren defeat?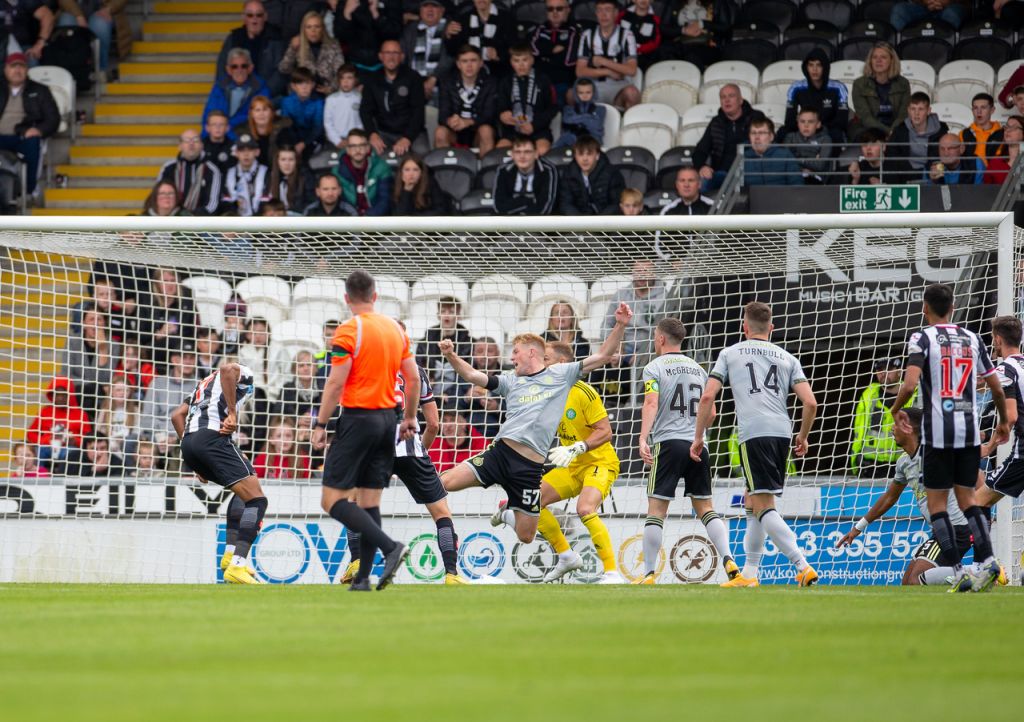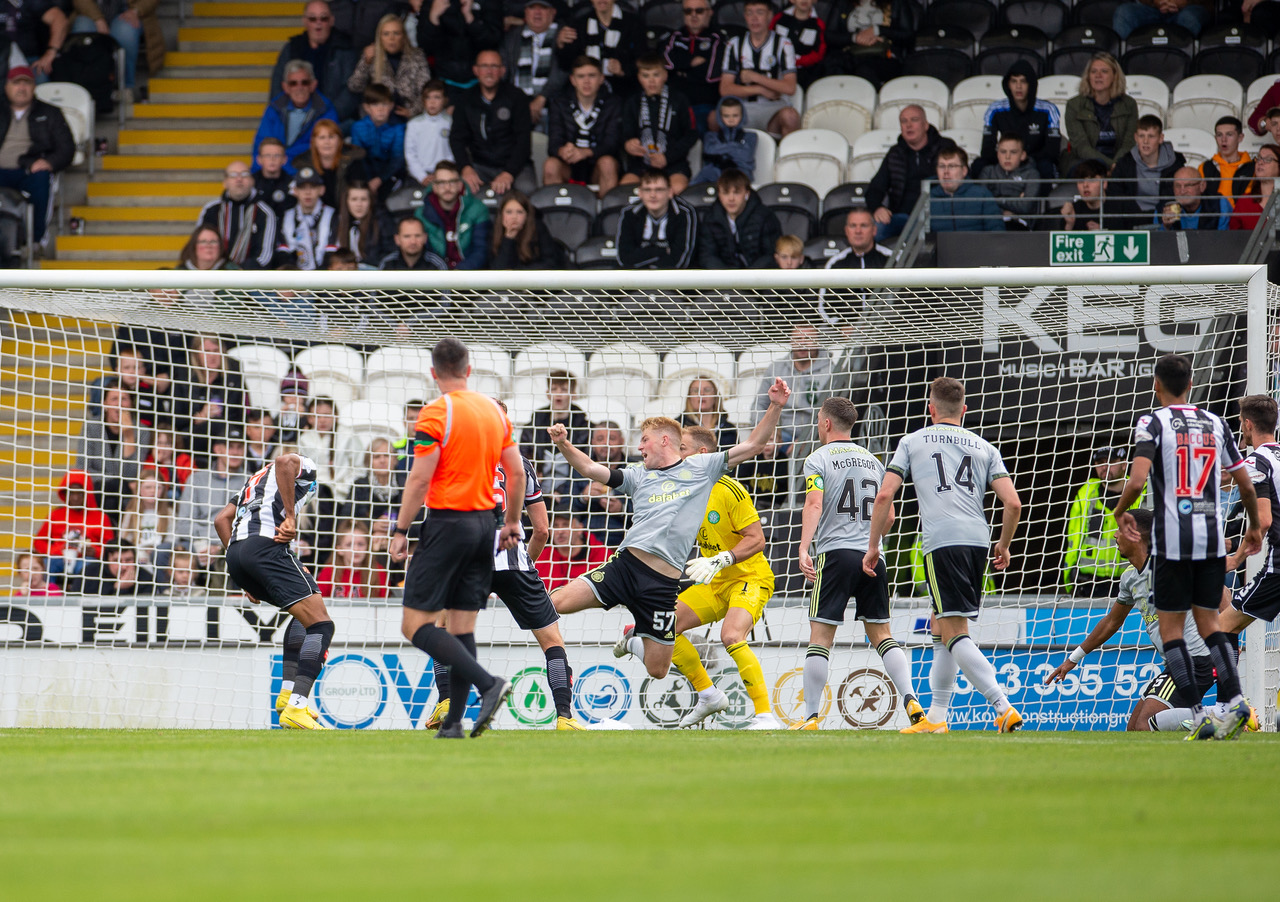 Matt O'Riley: "Yeah, maybe. I was out of Celtic environment, which I guess is somewhat an escape in a certain way. But at the same time when we got back yesterday we reflected on the St Mirren game because we were all back together as a group. We looked at what we could have done better – like we always do, regardless of the result – and it was obvious it wasn't our best performance and our usual level but we've got a chance tomorrow to put it right."
Q: You seem to be really enjoying your football at the moment this season at Celtic, can you put a finger on why you're performing so well?
Matt O'Riley: "Not sure why. I'm just prepared for a good level of football. I had a good pre-season this time I wasn't here last pre-season to get a good foundation of fitness in my body and stuff. So this time I've come in fresh – I feel like I've tweaked a few things nutrition-wise and sleep-wise and I think all the little things add up. Physically this is probably the best I've felt and when you feel good physically the rest kind of takes care of itself sometimes. Yeah, for me, that's probably been the main difference. I've always been quite comfortable technically so I think adding that physical presence or power to my game should help me go to another level."
Q: How much are you enjoying playing in this midfield where you are surrounded by other very good technical players who seem to be on your wavelength?
Matt O'Riley: "Yeah, I think that's the main point when you're on the same wavelength as other players. Everything just clicks more naturally. It's more enjoyable when you know where a player is gonna be and they know where you're gonna be when they've got the ball as well. I don't think that just comes down to the quality of our players, it comes down to the structure we play in and the system because if we didn't have that structure in place, then it would be hard to find each other the way we do. So I think you can you can tell really by the connections we have on the pitch it comes from the structure first and foremost.
Q: Nearly a year the team went before sustaining a domestic defeat – what happens in that sort of situation is it just reset and try to go on another long run?
Matt O'Riley: "Yeah, I think so. I don't think we ever look too far forward or too far back so I wouldn't say the mentality is going on a long run. Right now the mentality is full focus on Motherwell tomorrow and then we'll worry about the games after that. Naturally, it was disappointing to lose the game and lose it the way we did because it probably wasn't the way we wanted to play or how we usually play. But we reflected on it like we do with any other game – you know if we win 9-0 or lose 2-0 we're still going to reflect on the game and look at what we can do better. And I think there was obviously lots of things we could have done better. But yeah we've got a chance tomorrow to react."
Q: There are a lot of games coming in between now and the World Cup break. As a player do you still want to be involved in as many as you can?
Matt O'Riley: "Yes, I think every player wants to play every game if they could, you know. But we've got a lot of football coming up so I don't think anyone's going to be able to play every minute. Just in terms of top performance, you need everyone to be chipping in when you've got that many games in a short space of time. So naturally, I'd like to play as much as I can but I know that if I'm not playing it's for the benefit of the team.
Q: Do you feel that you've given yourself every chance to maybe break into that [Denmark] World Cup squad? Is that a focus for the next couple of months?
Matt O'Riley: "I've got a chance but I wouldn't say it's a focus. I kind of try to focus on what's in front of me right now and the World Cup's not here for another couple of months still. I'll try to do my best for Celtic and if it takes care of itself, it takes care of itself. But if I'm not there, I'm not there. The team's doing really well right now so my main focus is trying to help out here and the rest will take care of itself."
Q: As they're under new management, do you expect a different game from Motherwell?
Matt O'Riley: "We expect a different game every time we play a team, to be honest. You know, it was proven a couple of weeks ago that not every game is easy. There are no easy games so now we're going to prepare for it like we always do. We're gonna go into it trying to impact the game like we do in terms of our style and the way we want to play. If we do that, yeah, I think we've got every chance of performing well but in terms of Motherwell I think we know they'll be a decent side so just go into it prepared and go from there."
Q: As a group of players, have you spoken about how the next six weeks to two months are going to be – a game every three days and then a World Cup starting seven days after that?
Matt O'Riley: "Yeah, we spoke about the intensity of the schedule. As you said it's pretty much a game every three days. I think that's where the size of the squad comes into play and the rotation is definitely going to be needed because the way we play requires intense pressing, running, high-intensity running. So to perform at the highest level we can as a team, we're going to have to use everybody like we always do. So we spoke about it in the sense of everyone basically being ready to [make an]impact.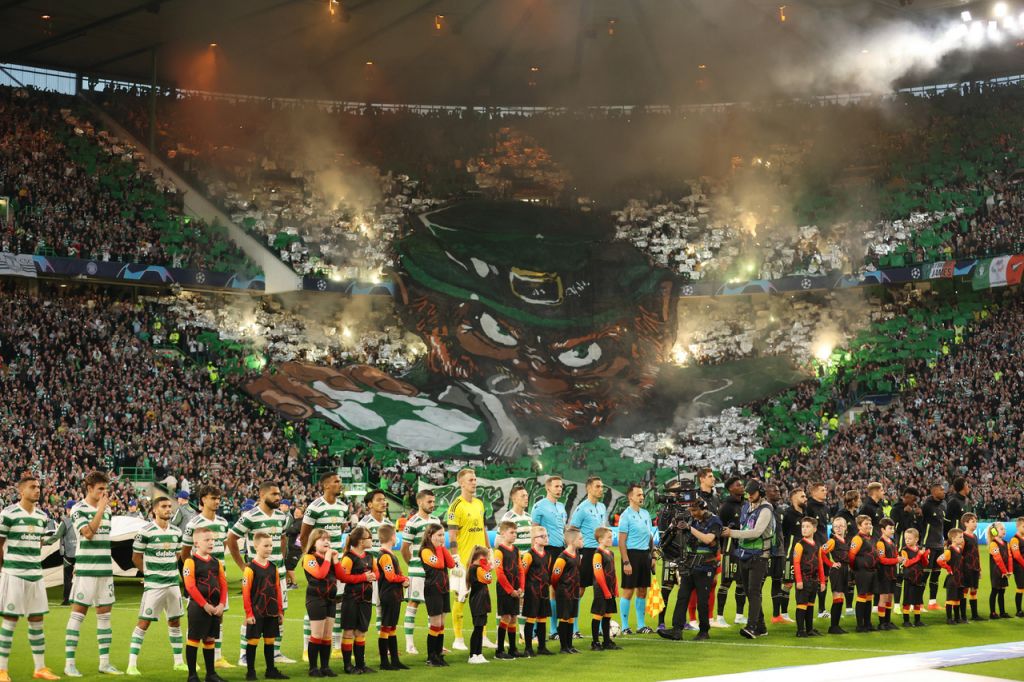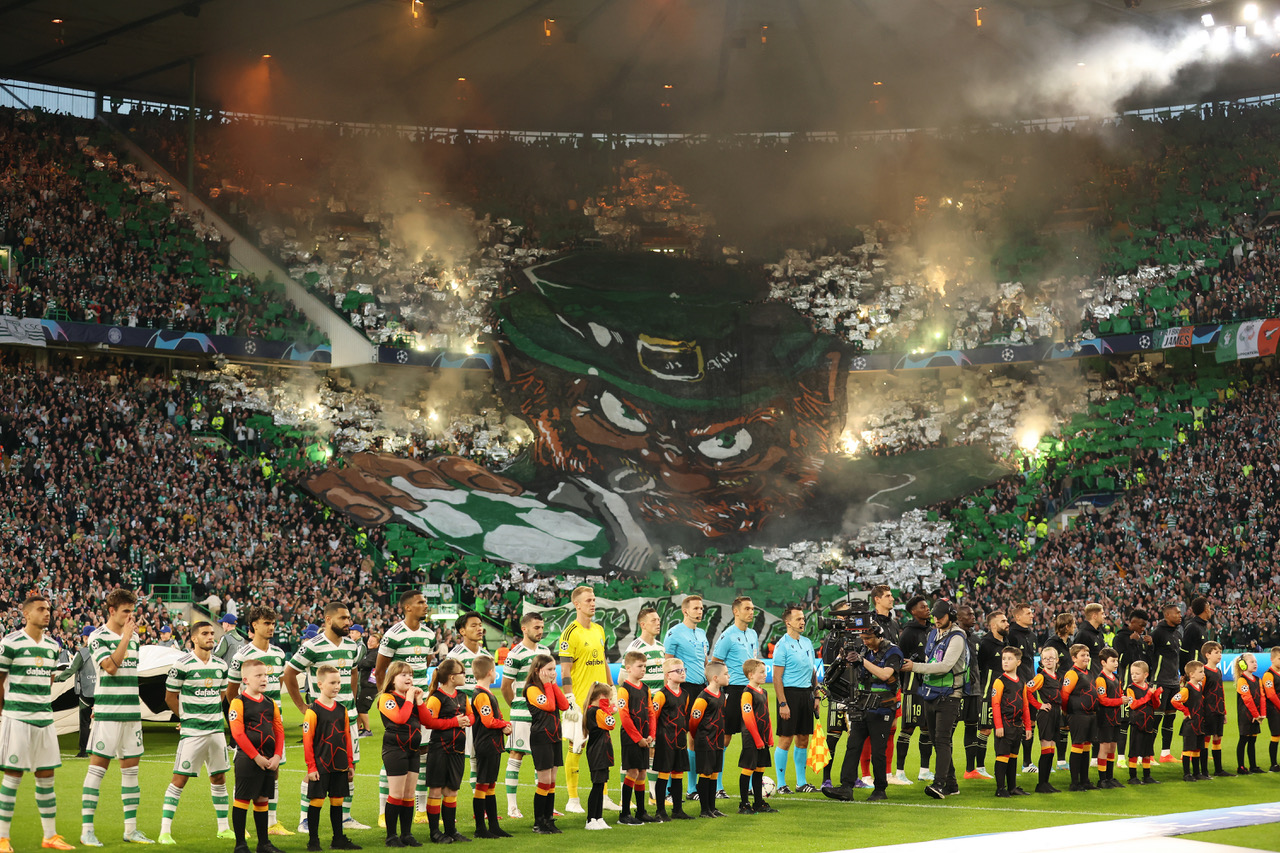 Q: You said that you think you've got a chance of making that World Cup squad. Do you look at these four Champions League games that you've got until the World Cup and think they give you the best platform to show the first-team manager what you can do at the highest level?
Matt O'Riley: "Yeah, probably. The Champions League speaks for itself in terms of the competition. Like I said, I'm not focused on the World Cup in terms of, you know, thinking about it every day. Obviously, it'd be nice to be there but I'd rather just focus on my approach to everyday life at Celtic and then, yeah, if I do well then we'll see what happens. I'll be a fan regardless if I get called up or not but naturally I'd like to be there of course."
Q: Were you able to pinpoint exactly what it was that went wrong (against St Mirren) because it was such an uncharacteristic display from the team?
Matt O'Riley: "Yesterday we reflected on it in a meeting in terms of the structure and tempo of play. We looked at what went wrong. In terms of how we played it wasn't our best game, of course. But when we watched it back, we saw that there are a lot of things if we just did things slightly differently it could have been a very different game. So I think it comes down to finding margins, especially with the way we play. As long as we're firing and our approach to the game is right then it's usually fine. I think that game we were a little bit off in all aspects of our game and naturally that showed."
Q: What is the mood like with the players in training now, was it it a bit of a shock to the system?
Matt O'Riley: "No, all good. The next game comes so quick in football. This one was a bit longer than others so that was why it was a bit frustrating because we had to sit on it for a couple of weeks. But now we've got this game tomorrow and then after that the games are just gonna become thick and fast so not too much time to really sit and dwell on it. All focus is kind of just on the next game and the next training session now."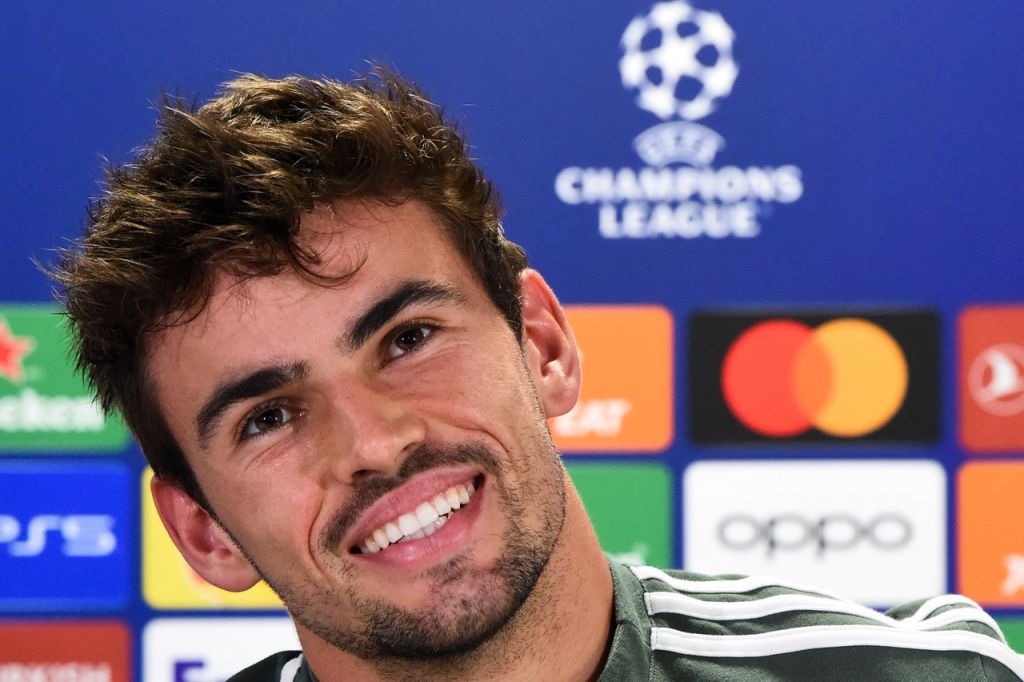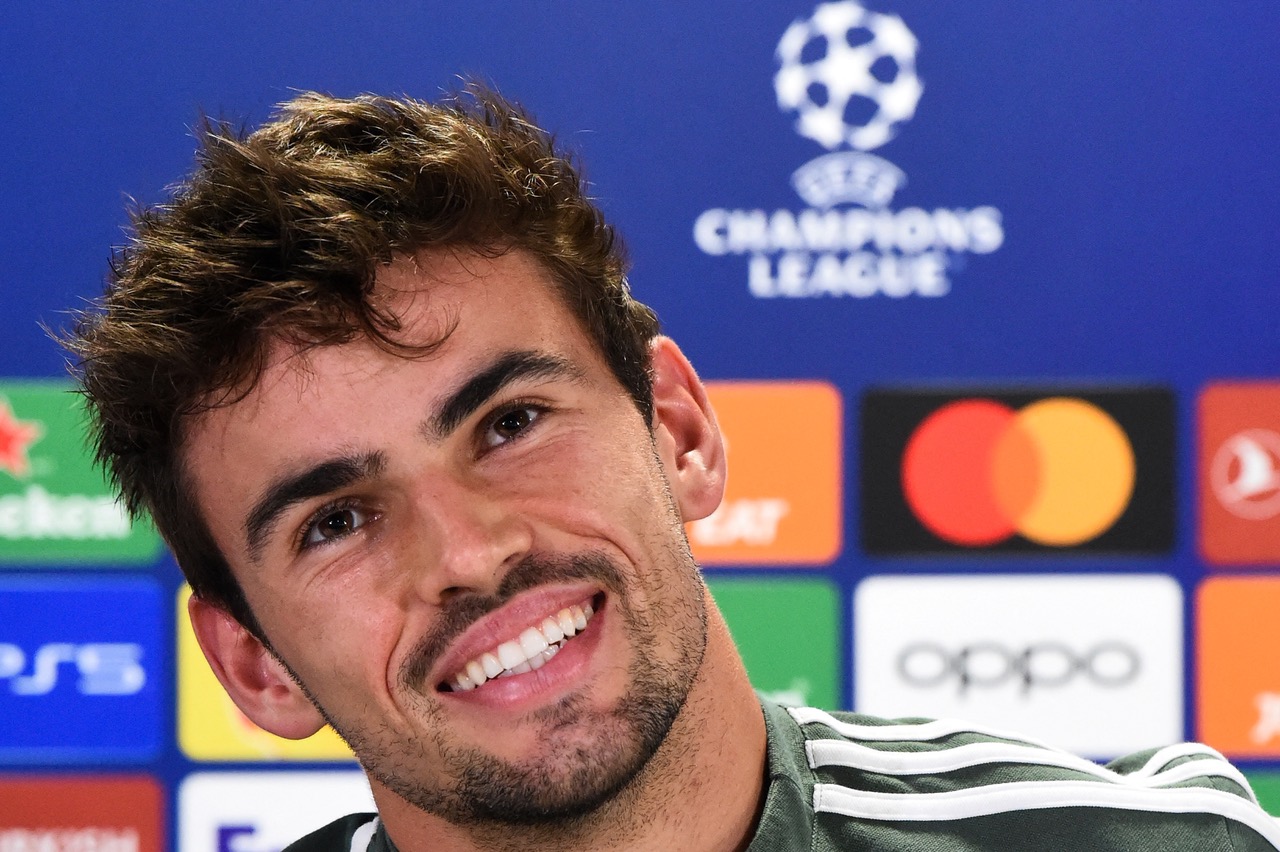 The Celtic Star: Was one of the reasons you signed for Celtic to play in the Champions League and has the reality matched the dream?
Matt O'Riley: "Yes to both. I think it wasn't only the Champions League – I was aware of how big Celtic was as a club before I came. When a club like Celtic comes in for you – especially with the position I was in – it was pretty much a no-brainer for me to be honest. Now I'm fortunate enough to play in Champions League so I'm very grateful to be in the position I'm in. A lot of things have happened very quickly."
The Celtic Star: Is the squad confident that they can progress from the group into the knockout stages?
Matt O'Riley: "Yeah. I think we've shown enough in terms of performances that we're capable at this level. If we could just be a little bit more ruthless in front of goal I think in these bigger games that would put us in the position where we need to be and hopefully tomorrow gives us a platform to get that momentum back and take it into the Champions League midweek."
Q: Is it difficult adjusting so quickly from international back to club duty?
Matt O'Riley: "To be honest, I probably find it more difficult to go into the internationals and having to adapt to that structure. I know the structure here so well and the system so well by now that it's not really a problem. So terms of training today and yesterday it was very easy to kind of slot back in and get back into the rhythm of things so I'm feeling good."
Q: Was it a good chance to press the restart button going into 13 games in 43 days?
Matt O'Riley: "Yeah, I guess. Like you said there's a lot of games coming up so it's probably going to be hard to press the reset reset button again because there are so many games after another. I guess it was somewhat of a reality check in terms of we always need to be at our highest level no matter who we play against. That consistency of performance is going to be very important going into this next block because of the amount of games we have."