GREAT news this morning from Celtic – promising teenager Ewan Henderson has signed a new three-and-a-half year contract which will see him remain at the Champions until at least the summer of 2022.
Henderson has recently broken into the first team plans and was a stand-out when he came on against St Mirren last Wednesday. His through ball to set up our other 18 year old – Timo Weah – for his goal was a thing of beauty. And Henderson almost got a goal himself with a clever lob that was just too high.
There was some talk at the end of last year that Ewan Henderson was somewhat reluctant to sign a new deal with Celtic after his older brother Liam failed to make the break-through at Parkhead, despite showing a great deal of potential.
Those fears though have been addressed by Brendan Rodgers and the youngster has now settled on his future as an emerging Celtic talent.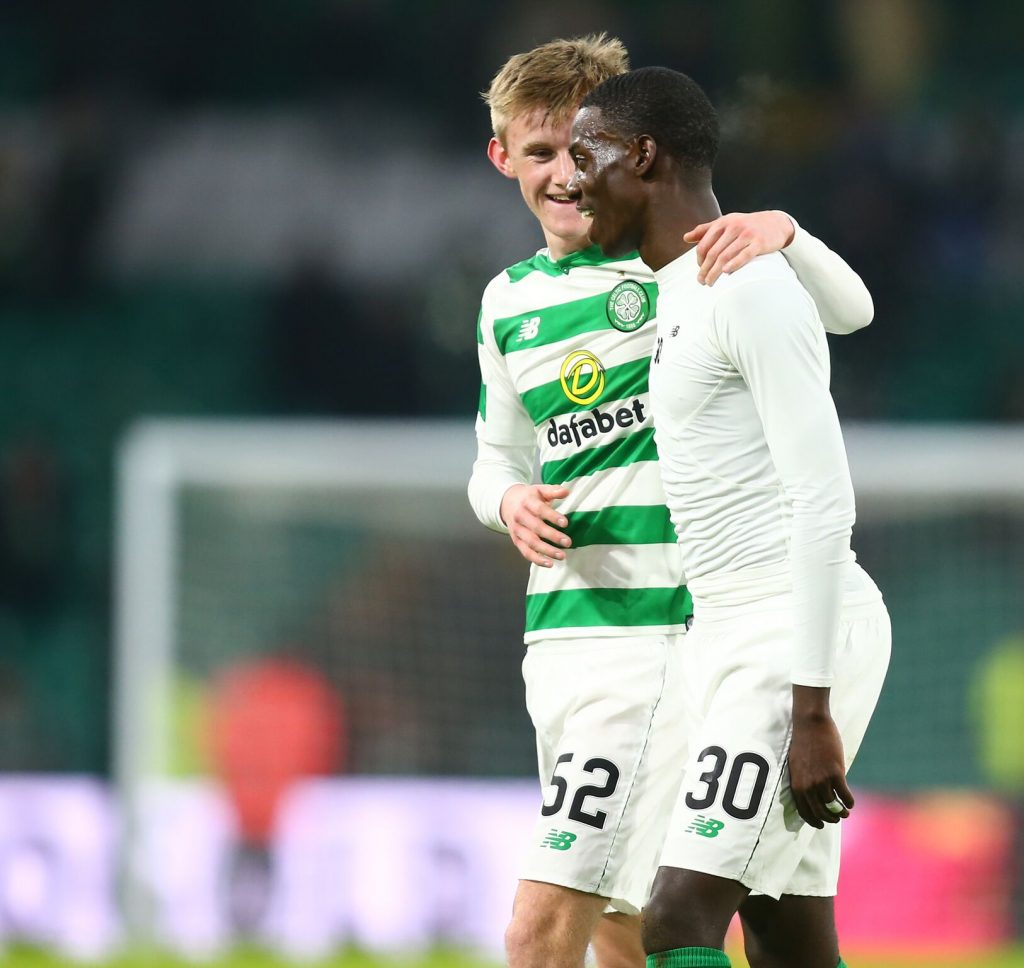 "Young Ewan Henderson, who I believe is a big talent, just needs maturation and experience, but you could see that talent with his beautiful pass that allows Timothy to finish. It was really good to watch," Brendan said after the 4-0 win over St Mirren.
Henderson, who made his debut last season against Kilmarnock , was himself delighted with his recent outing in the first team and is hungry for more – much more!
"It was great to feature in the matchday squad again against St Mirren," he told the Celtic View.
"I didn't know if I'd get on, and it was very much a case of just taking it as it comes and seizing my opportunity if it came along.
"I was hoping to get the chance, I got the chance, and it was really good. It was a really good night all-in.
"At this stage, I'm just taking everything day-by-day. I'll continue to work hard, and I'll try my best to get chances in the first team. If I can get them, then I'll take them. All I want to do is try my best.
"It's really good, looking at players like Callum McGregor, James Forrest, Ryan Christie and Scott Sinclair. I look at how they play, and learn from them. They've done so much in their careers, they've played at the highest level, so it's great to look at how they play and learn from the what they do.
"Looking at the players who've come through the Academy and are now in the first team, it's really inspiring.
"They've all done incredibly well and they're great role-models for every young boy that's also come through the Academy to look up to. It's really good that they're there, and helps us keep focused.
"It's my job now to get the head down again, work hard and hopefully take more chances as they come."
Also on The Celtic Star today…
Try before you buy for £6million Dortmund right back, Jeremy Toljan?