Paul McGowan has claimed that former Celtic boss Gordon Strachan substituted him on in a Champions League match in order to give the player a bonus, days after the birth of his son. Strachan is renowned for his dry wit and sarcasm but has shown himself to have a softer side, as McGowan told Si Ferry and co on Open Goal's 'Keeping the ball on the ground' podcast.
"See if he was to hear this story, he'd deny it. That's just the way it is. My wee boy Leo was two or three months premature and was kept in.
"I was in and around the squad at the time. I was never close to playing or anything.
"We were still in the Champions League and the bonuses there were a joke. Even just getting in the squad, you were still getting X-amount of money for just sitting in the stand if we got a win.
"It came out that my baby was in hospital. We had a game against Villarreal. I was in the squad, he put me on the bench.
"We were already out at the time. Me and wee Caddie were sitting on the bench. Warming up at halftime, Caddie said 'I think we will get on Gowzer'.
"I was thinking 'nah'. I wasn't even caring, as long as we won the game. After about 75 minutes, he was like that, 'Gowzer, get stripped. You are on.'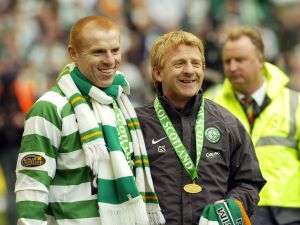 Celtic won the match 2-0 through goals from Shaun Maloney and Aiden McGeady as Strachan's side finished their campaign with a victory. McGowan also continued in his story about Strachan saying that the manager came up to the hospital to visit the baby and check in on them, which prompted Kevin Kyle to praise this Strachan, saying it was the difference between a great and a good manager.
"He put me on. I say it to this day to my mum and dad, I think he just put me in there to give me money behind me. But if you said that to him he would deny it.
"To be fair, he'd phone and ask who was up at the hospital with me and say, 'me and my wife will come up and see you'. I was a young boy. He didn't need to do that. I don't think he got the credit he deserved."
A real touch of class from Strachan, proving that he was a good man. In his time at Celtic, he won 3 league titles as well as two Last 16 appearances in the UCL along with other trophies. His regime was often criticised by supporters, who saw the team as being too boring. Despite these claims, he was a successful manager.
Strachan is now Director of Football at Dundee, where 32-year-old McGowan is playing now.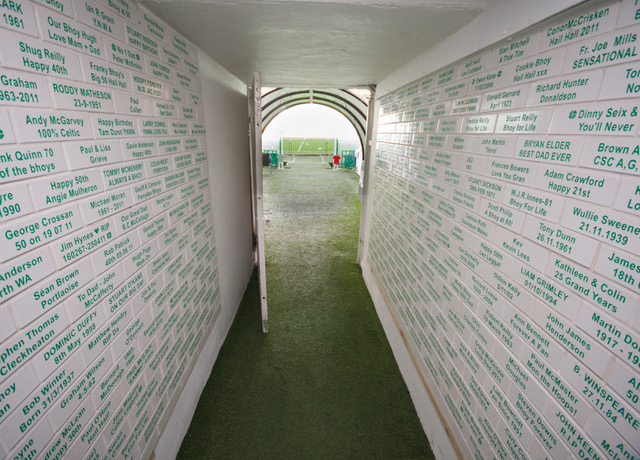 Take The Celtic Star's Photo Tour of Celtic Park and enjoy our stunning photos from inside Paradise RIGHT HERE, RIGHT NOW.
Support Celtic Youth Development
Help raise money for Celtic Youth Development by joining the £1 weekly lottery and you could win up to £25,000 – just click on any one of the photographs below to join. Lots of our readers have already done so and they're now doing their bit to help fund Celtic Youth Development that can deliver the stars of tomorrow and beyond. And you might even win a few bob too! And a special thank you to all The Celtic Star readers who have already signed up and are now supporting youth development to give us the Celtic Stars of the future…