Ronny Deila was today confirmed as the new Head Coach of Club Brugge after an agreement was reached today with rivals Standard Liège. Club Brugge have had an underwhelming season also have turned to the former Celtic manager who has impressed in his time in Belgium football at Standard Liège. And the ex-Celtic boss will be joined at Club Brugge by another former Celt, Efrain Juarez who will also move from Standard Liège to remain as Ronny's right hand man.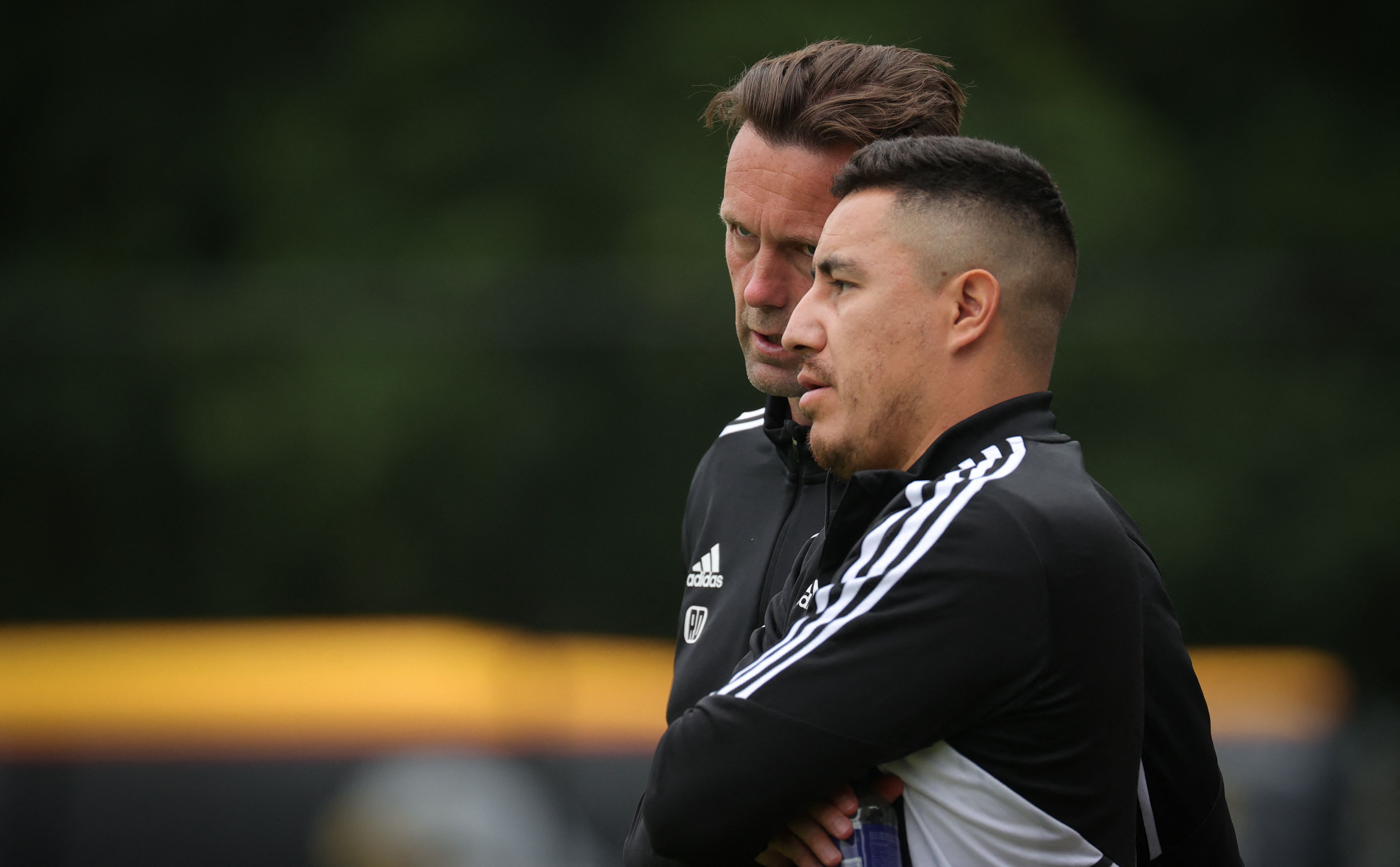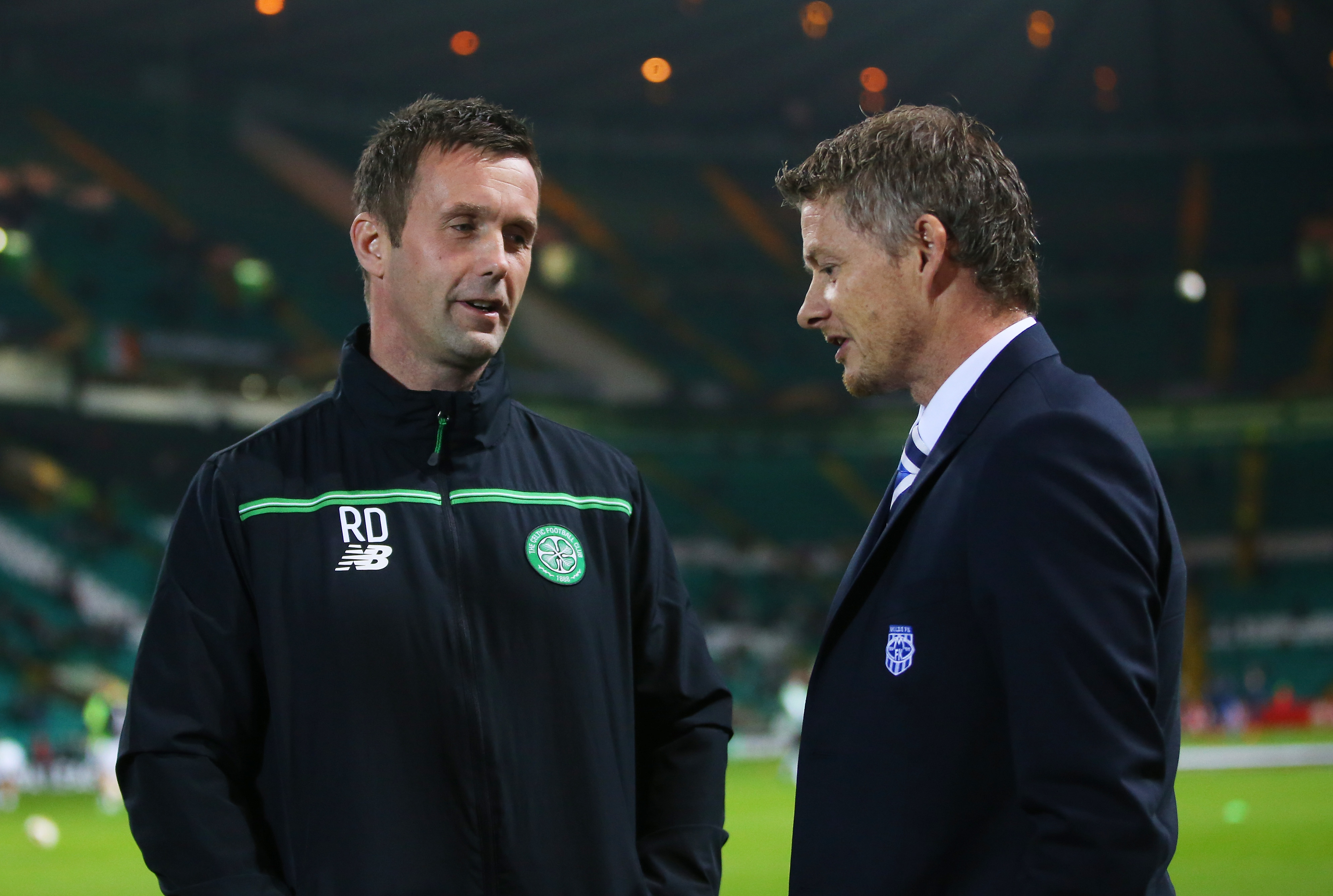 Club Brugge believe that they are bringing in a winner and today noted the 47 year-old Norwegian, is a proven winner who knows what winning trophies is all about. Ronny Deila won the Scottish Premiership in both of his two season with Celtic having also won the Norwegian title with Stromsgodset. He also won the respective national cups with both teams. In 2021 he became a Champion in the MLS with New York City FC.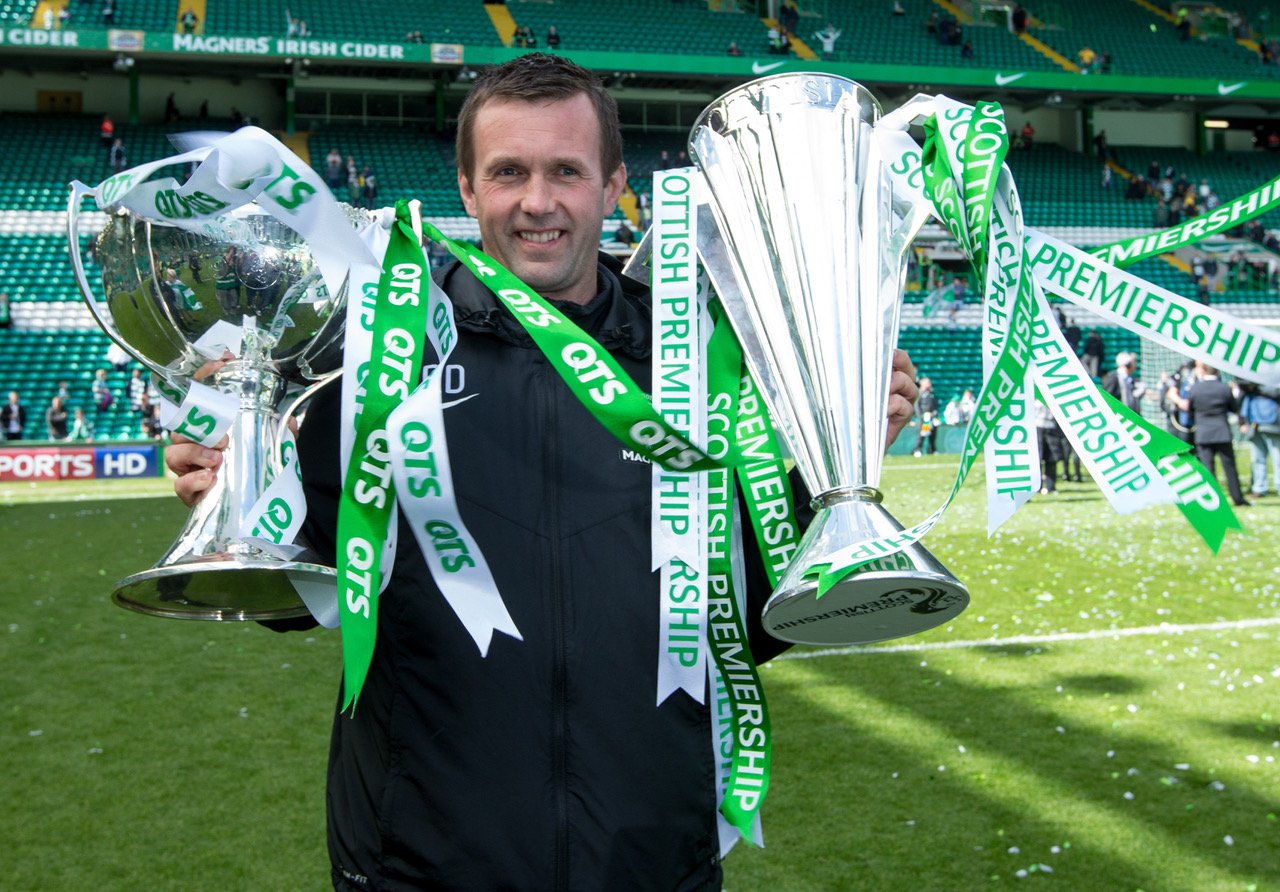 Deila succeeds interim coach Rik De Mil. De Mil has been offered a position in Ronny Deila's technical staff and will decide on his future in the coming weeks. The former Celtic manager brings assistant Efrain Juarez, another former Celt, to Club Brugge. The former Mexican defender and A-international was also an assistant to Deila at Standard and New York City. Goalkeeper coach Wouter Biebauw, video analyst Matthias Bernaert and the 2 physical coaches Eddie Rob and Carl Vandenbussche remain in the technical staff of the first team. Nicky Hayen and Steve Colpaert return to Club NXT as agreed, as does coach Hayk Milkon who returns to the U18.
The unveiling of their new coach Ronny Deila will take place following the first training session of the new season at the end of June.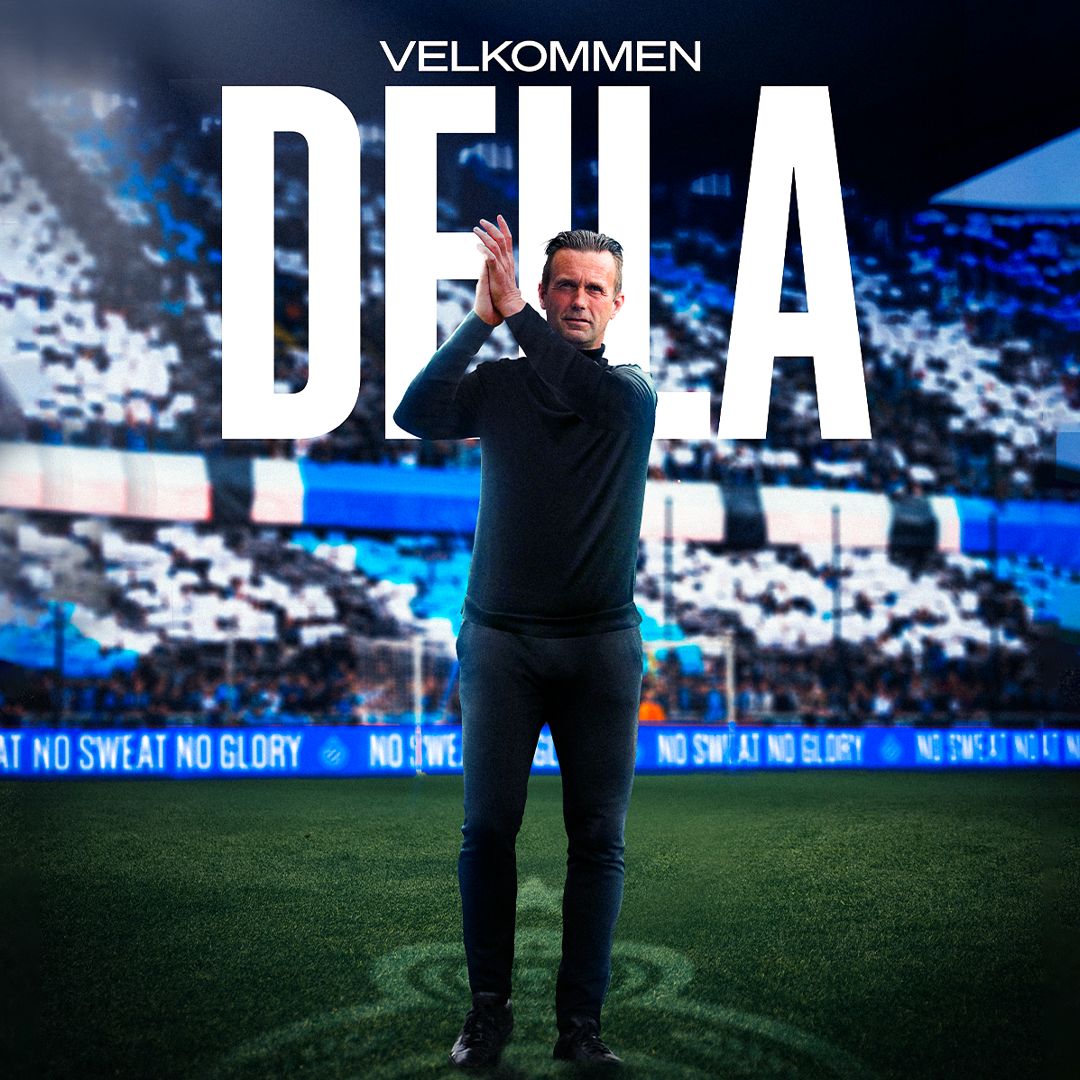 The best of luck to Ronny, he is certainly making a very decent career for himself, following on from what he achieved at Celtic, which of course would have been more had it not been for those pesky Honest Mistakes. Ronny always wishes Celtic well and wants us to win, but that will be even more the case a week on Saturday when Celtic once again play Inverness called Thistle at Hampden in the Scottish Cup looking to complete a treble.
Meanwhile watch this interview from the weekend when Ronny Deila denied that he was moving to Club Brugge. A week is certainly a long time in football!
Ronny Deila wordt volgend seizoen de nieuwe hoofdcoach van Blauw-Zwart.

🔵⚫

— Club Brugge KV (@ClubBrugge) May 25, 2023
"Ronny Deila is set to quit Standard Liege for a shock move, according to reports.
"Reports in Belgium suggest that the Norweigan is set to join league rivals Club Brugge after making a U-turn on his future."

That will be a contentious move! pic.twitter.com/LBimfDB5QF

— JoeBloggsCity (@joebloggscity) May 22, 2023
Other thing about Ronny Deila – he's won the league in every country where he's managed. No idea how important that is to him, but it'll be a factor. pic.twitter.com/bl48FzOkMk

— Will Downing (@WillDowningComm) May 25, 2023
Here are some Efrain Juarez pics from his time at in the Hoops and The Celtic Wiki's biog of the former Mexico World Cup star…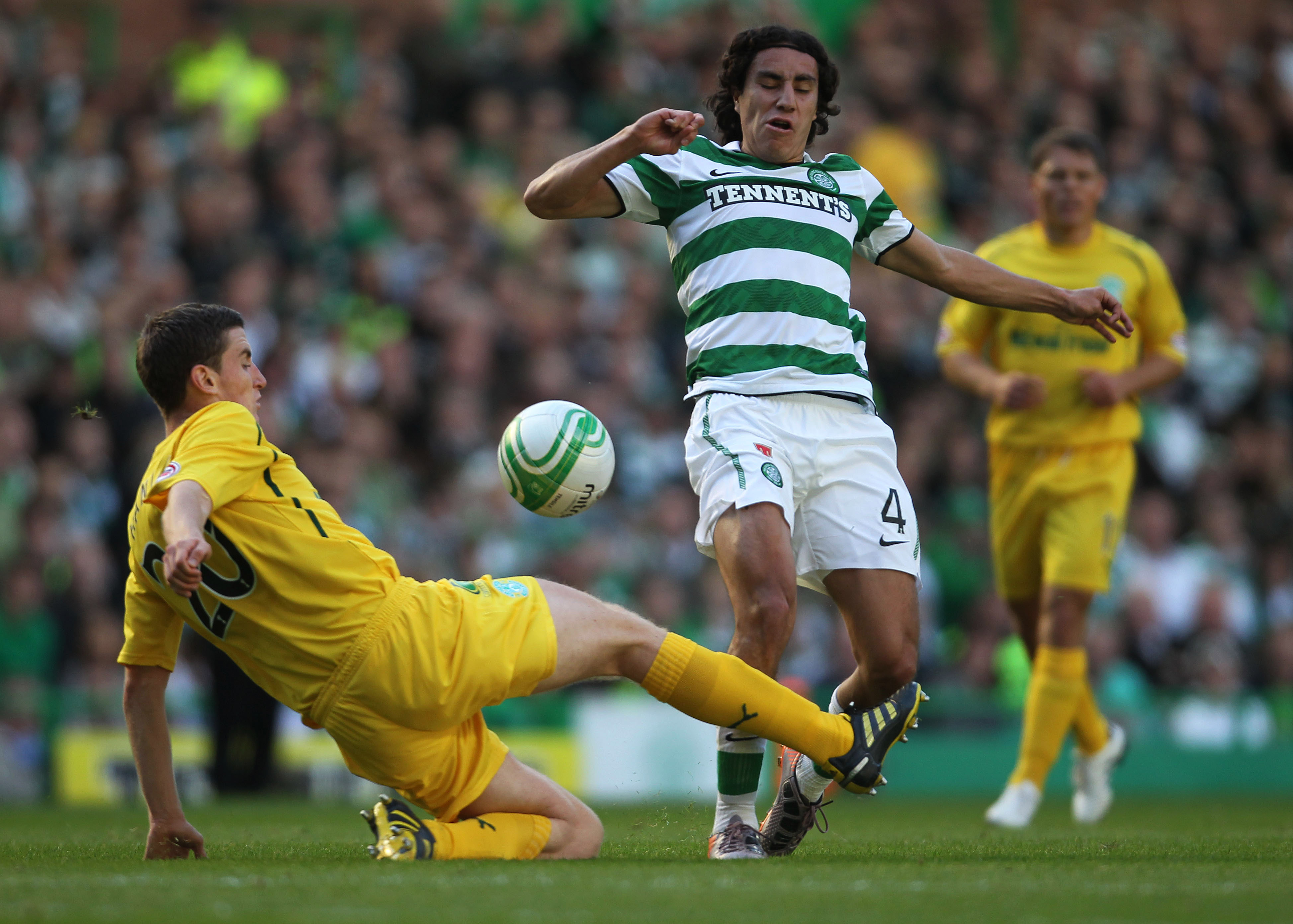 Mexican World Cup star signed in July 2010 for an undisclosed fee of around £2m on a four-year contract. Some try to make out it was £3.5m or £4.5m but that is highly unlikely.
A natural right-back also capable of playing in midfield, versatile Efrain is extremely quick. Spotted by Lennon in a pre-World Cup friendly against England and perhaps earmarked to provide pace and directness down the right flank, conspicuously lacking at Celtic since the days of Didier Agathe.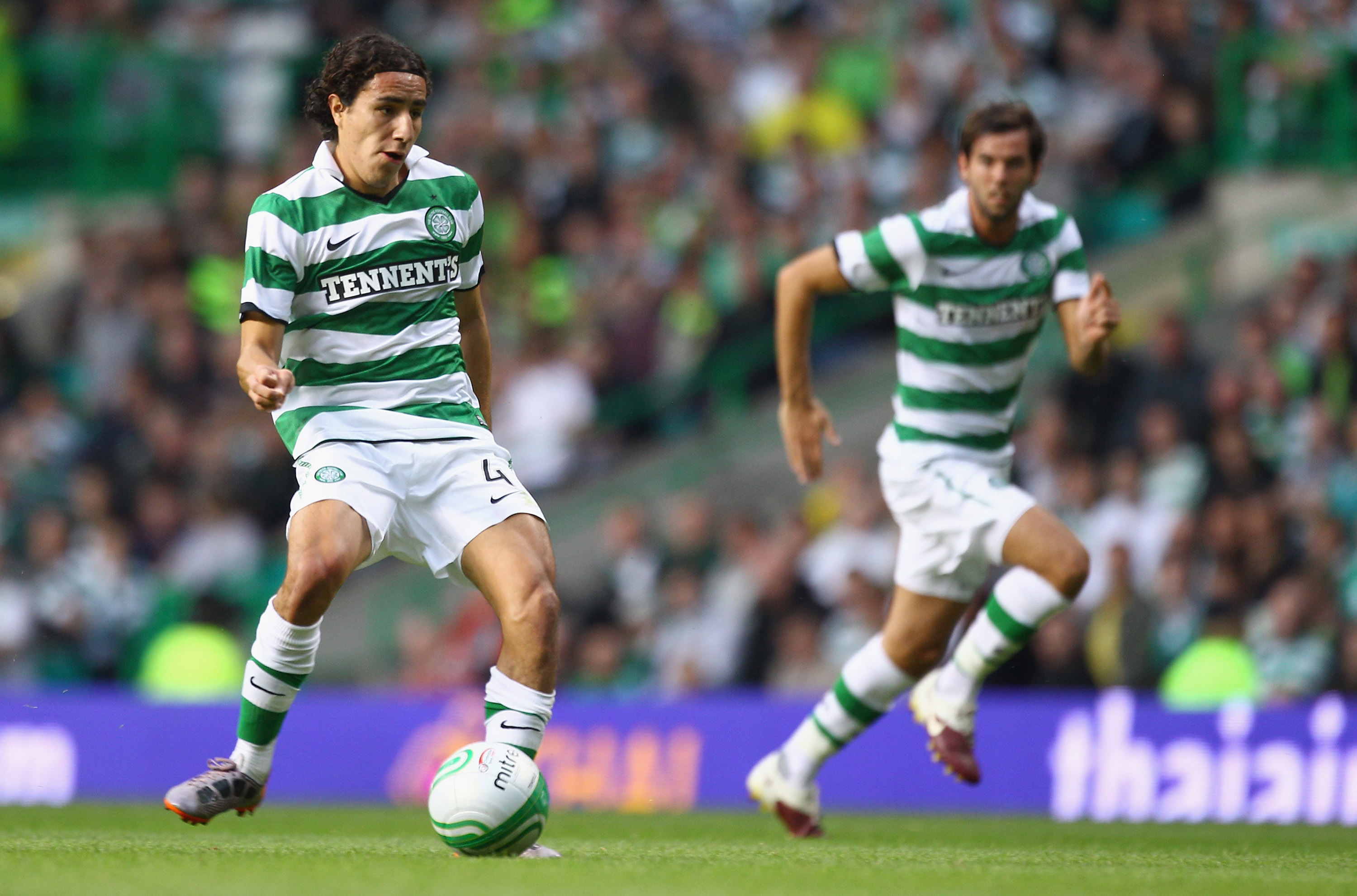 Juarez joined leading Mexican club UNAM as a 13-year-old. After winning the 2005 U17 World Cup he came to the attention of Barcelona and joined the Mexican colony at the Nou Camp in 2006. However, with Barcelona 'B' spaces at a premium he was farmed out to CF Barbate in the Andalusian regional leagues for 2006-07. This was punctuated by qualifiers for the U20 World Cup in Canada that summer, at which Mexico reached the quarter finals but Scotland bombed spectacularly.
Trials at Everton and AEK Athens followed in the second half of 2007, but were scuppered by work permit and other foreign player restrictions. So Efrain headed home and signed a one year deal with original club UNAM, spending the 2008 Clausura playing reserve team football with the club's "Morelas" side. Thereafter he was promoted to the senior team and was a regular until his departure, picking up a Clausura 2009 winner's medal. His full international debut came on 28 June 2009 and he had racked up more than 20 caps within a year to give indication of the confidence in him.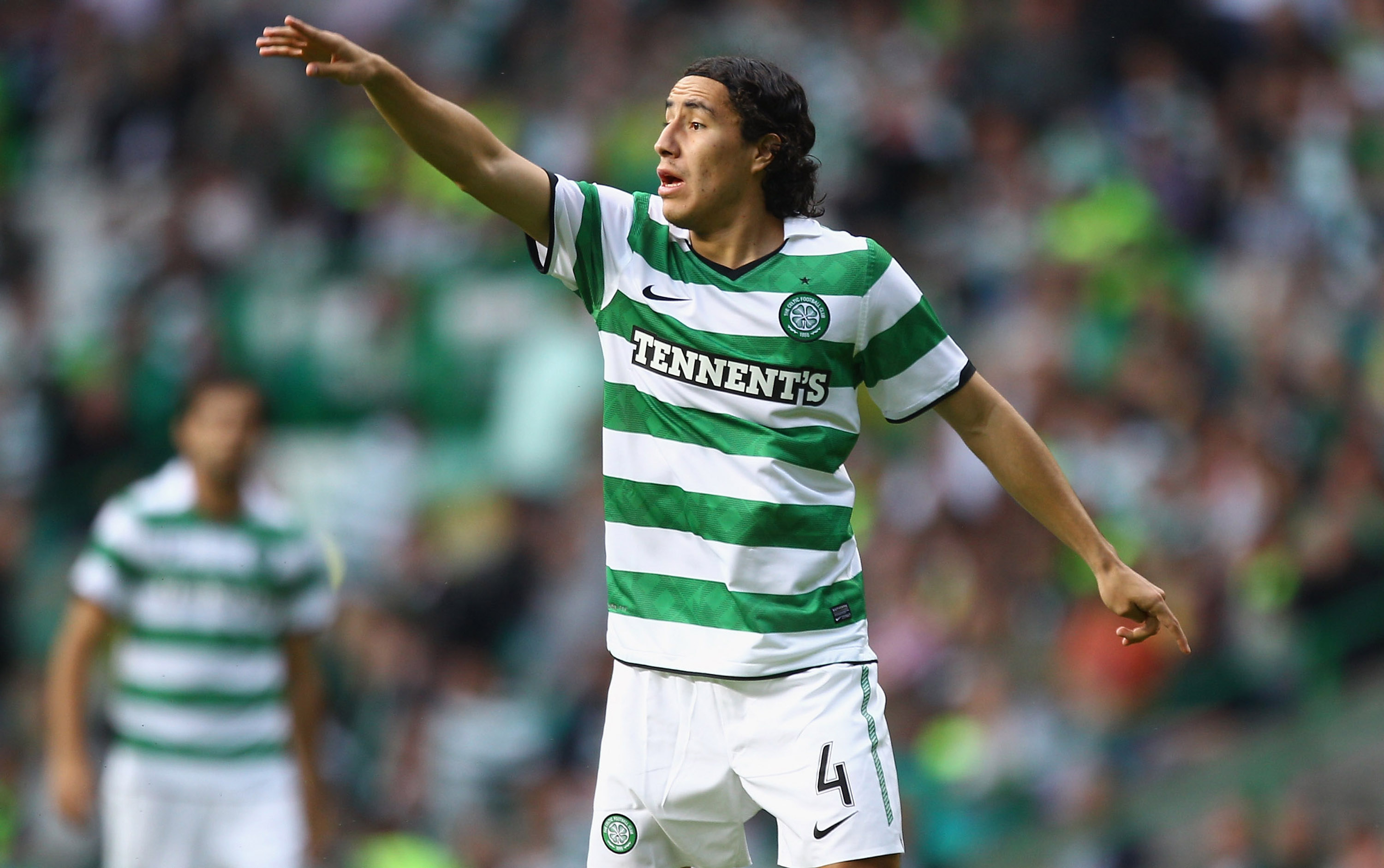 At Celtic, Juarez hit the ground running, initially being deployed in midfield and for a few games looked the sort of midfielder who could get in front of the strikers and score goals, something that had been missing since Stillian Petrov moved to Aston Villa. Unfortunately this would not last long, with Juarez losing form and his place in the team. One story posts that his loss of form occurred around the time he was disciplined by the Mexican national team for his part in organising an unauthorised post-World Cup party.
A common belief is that after Celtic were out of Europe, after humiliating defeats to Braga (European Cup) and Utrecht (Europa League), his head went down and he wasn't interested! Doesn't speak too well of him if wholly true. A shame as he started so well in those matches. A quick favourite with the support with some good performances when the team was unsettled and working under rookie manager Neil Lennon. It wasn't to last long and that was a disappointment.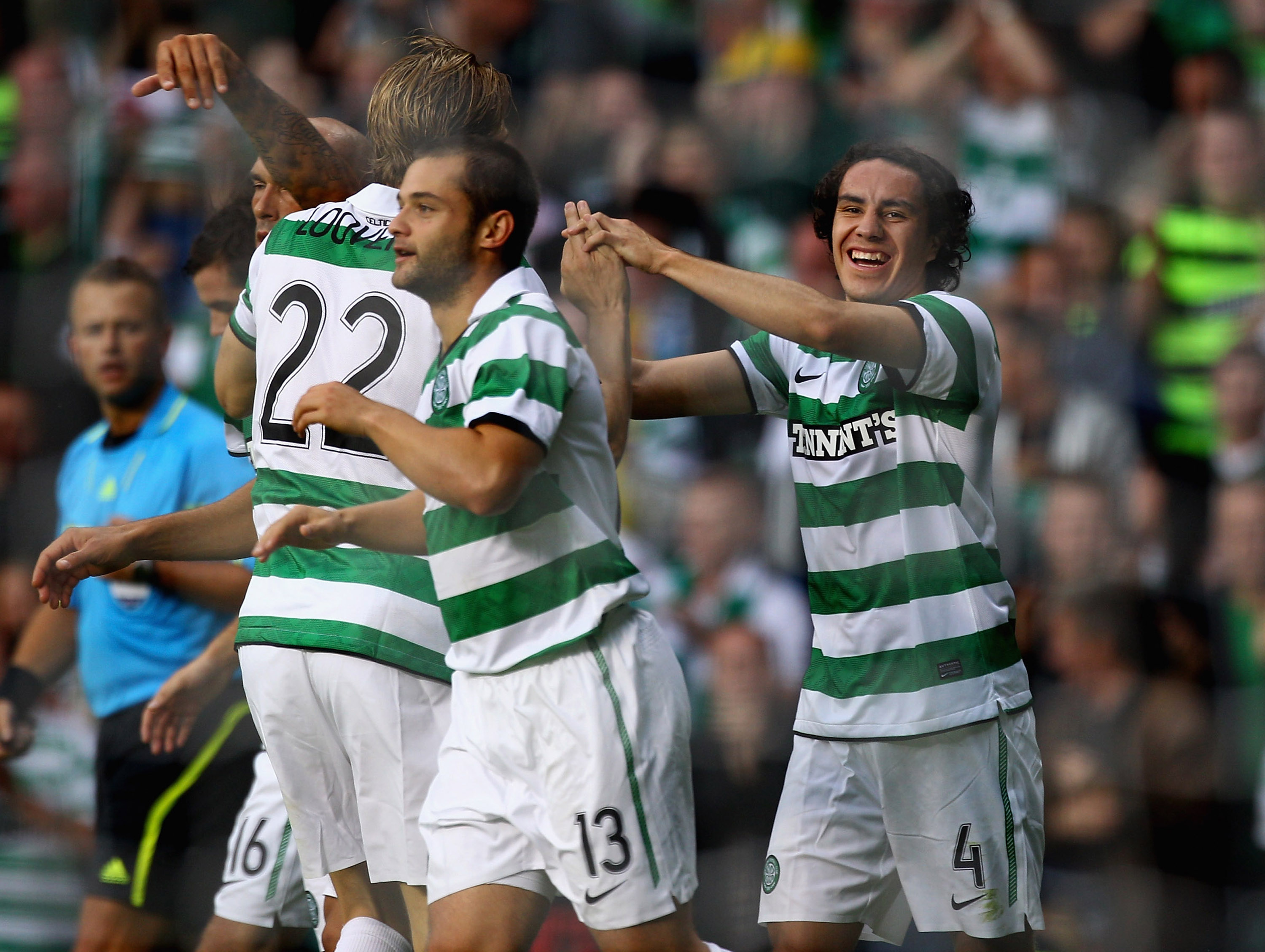 For the remainder of the 2010/11 season Juarez would remain a peripheral figure at Celtic, unable to establish himself in the team despite availability problems at various stages in both midfield and defence. The season would end on a more positive note for Juarez, as he was an integral part of the Mexican team which would win the 2011 CONCACAF Gold Cup, coming from 2 – 0 down to beat the USA 3 – 2 in the final. This caught the eye of clubs abroad, and unsurprisingly he left on loan to Real Zaragoza on 26 July 2011 in hope for a full contract.
A good player and likely the Celtic support never saw the best of him, but he should have put more effort into his time here. Likely didn't realise that Celtic had so many good midfielders to take his place (surprisingly he was way back in the queue for a place), so the only opportunities if any were to be as a right-back. Overall, he wasted his opportunity with us.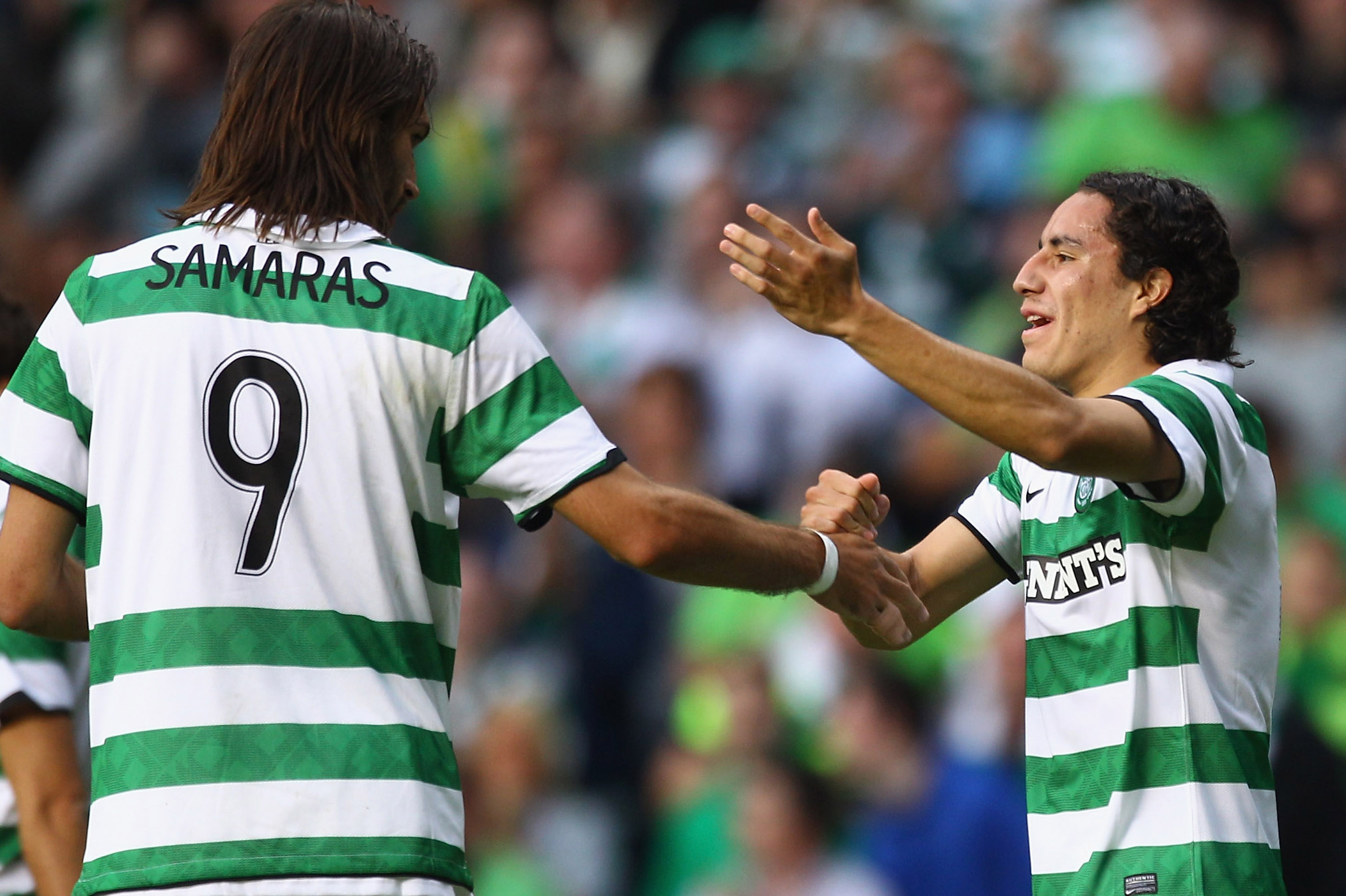 He was back at Celtic in January 2012 after his loan move was cut short, but still no room for a first team regular start. No chance still in midfield, but Celtic had a better developer in Matthews at right-back but it was embarrassing for Juarez to find he was even behind the much maligned Cha Du-Ri for the role. A token appearance at the end of the season was all he was worthy of.
In June 2012, Mexican side Club America announced they had bought Juarez. It was all over.
Juarez's failure at Celtic is not one that you can pin down to a single reason alone, but whatever the points the buck stops with him. He joins a very long line of Mexican players who have failed in Europe but can you argue that he had it a little easier at Celtic in the SPL compared to La Liga? He was more experienced than most of his compatriots as well who had come over to Europe.
Initially it seemed he had the making of a cult player but in time found himself cut out. His failure elsewhere on loan doesn't help his case for his own defence, but does ask questions of what difference he was expected to bring to any of the clubs.
It's too late now. We do wish him the best but in all honesty he was leaving whilst being way behind even juniors in the pecking order for first team games and no one at Celtic was too concerned about his departure. It was on the cards for too long, and Juarez had seemed to do too little enough to challenge the situation.
Promised a lot but not to be.