Ahead of US Internationalist Cameron Carter-Vickers moving to Celtic on the last day of the summer transfer window, American journalist Larry Henry Jr from SBI Soccer provided The Celtic Star will detailed insight into the Tottenham player's attributes and his aspirations in the game which were so suited to what was on offer at Celtic under Ange Postecoglou. Henry's insight, linking Cameron-Vickers to Celtic was pretty much the first link and came very early in the transfer window shortly after Ange Postecoglou took over from interim manager John Kennedy at the end of June 2021.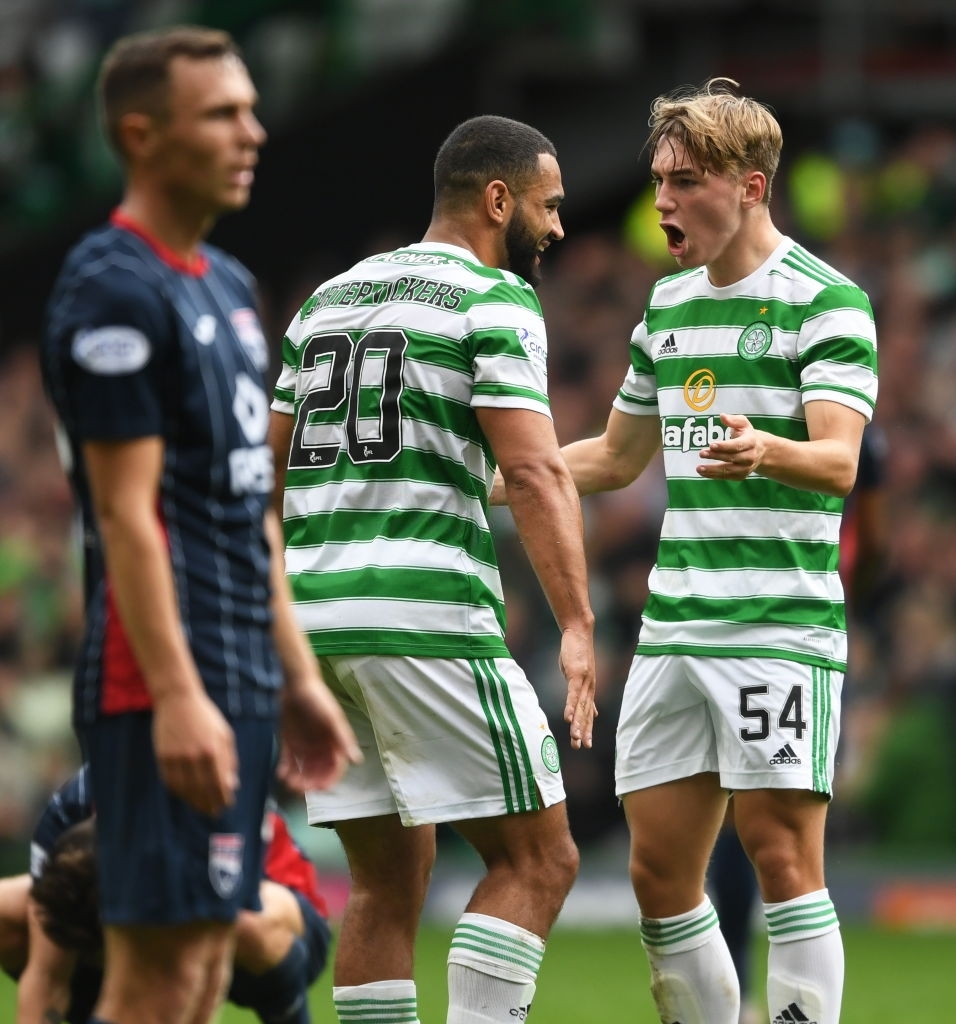 Larry Henry Jr has contacts close to the American international defender who has so impressed since completing what turned out to be a loan move rather than a permanent transfer and recently Ange Postecoglou confirmed that this was the way things worked out simply because there wasn't the time to complete the permanent move ahead of the summer window slamming shut. The Celtic manager though made no secret of the fact that he wants to convert both summer loan deals – for permanent contract in this transfer window and talks are currently ongoing with Tottenham re Cameron Carter-Vickers and Benfica re Jota to hopefully make those deals happen.
So we thought we'd get back to Larry Henry to get his update on the Carter-Vickers situation as well as other matters relating to Celtic and football in the United States. Here's how we got on…
Starting with Cameron Carter-Vickers…
The Celtic Star: Cameron Carter-Vickers has been an excellent signing for Celtic, arriving on loan from Tottenham, what have you been most impressed about?
Larry Henry Jr, Managing Editor – SBI Soccer: I know Cameron has been on several loan spells from Spurs over the years, but I am impressed with his quick transition to the Scottish Premiership. He jumped right into Ange's plans and hasn't come out of the squad at all barring a slight personal issue which caused him to miss a match. Cam is a talented player and a hardworking professional and I think he's become a fan favorite at Celtic Park so far.
The Celtic Star: Celtic are looking to make the deal permanent, have you heard anything stateside regarding this?
Larry Henry Jr, Managing Editor – SBI Soccer: Per a source close to the player, I know Celtic is trying to get this deal done in January, although I'm not sure it will because Tottenham may wait until the summer. I think honestly it would be best for both Celtic and Tottenham to agree to a deal now rather than wait, but sadly I am not in control of those talks.
The Celtic Star: After a few loan spells, Carter-Vickers has really settled in Glasgow, what do you think it has been down to?
Larry Henry Jr, Managing Editor – SBI Soccer: I believe Celtic is a great environment for any player, whether young or old. Cam is looking for the best opportunity to develop and round out his game and I think Celtic has shown in the past, they will give opportunities if you work hard. Tim Weah is another American international who I thought did well at Celtic when he needed game time.
The Celtic Star: Is the player enjoying his time with Celtic?
Larry Henry Jr, Managing Editor – SBI Soccer: He is. A source close to the player did tell me back in the fall that Cam has been enjoying the time in Glasgow and with Celtic. He just wants to play regularly and give the team the best chance to win and I think he is doing well at both. Celtic will be pushing for the Premiership title and I think Cam is a big part of that.
Moving on to Riley McGree…
The Celtic Star: Celtic are being linked with a £2m move for Riley McGree of Charlotte FC, what do you know about him?
Larry Henry Jr, Managing Editor – SBI Soccer: McGree is an attacking midfielder who I think could be a good addition for Celtic in the final third. He has mainly played in his native Australia and in England with Birmingham City, but is another player who I think is in need of a move to play regularly. He's creative and talented so Celtic could provide a good opportunity in a new environment.
The Celtic Star: Why is he not sticking around in America?
Larry Henry Jr, Managing Editor – SBI Soccer: Charlotte FC will begin its life in MLS this season, but McGree might not be ready for a regular role with the expansion club as it hits the ground running. I think a move to Celtic on loan might be better so he can play immediately rather than sit and wait at Charlotte. I also believe he would take an international roster spot with Charlotte FC, so a move to Celtic would help the club use that spot for someone else that they might be paying much more money for.
The Celtic Star: What can Celtic expect from the 23-year-old?
Larry Henry Jr, Managing Editor – SBI Soccer: I think Celtic can expect a hardworking midfielder who can help with goals, assists, and creative chances. McGree has earned seven caps for Australia and has experience in the England Championship, which is also a tough league to be consistent in. Celtic could use additional attacking help and I think McGree might be another one who could reap the rewards of a move to the Premiership.
Ismalia Soro linked to New York Red Bulls..
The Celtic Star: Ismalia Soro has been linked with a move to New York Red Bulls, .Celtic have recently sold a few players to the MLS – namely Lewis Morgan, Patryk Klimala and Cameron Harper – is the Scottish football marketplace one that appeals to American clubs? Why?
Larry Henry Jr, Managing Editor – SBI Soccer:
I think it does appeal to MLS because it provides a new pathway for players to develop themselves. Morgan and Klimala have had recent success jumping into first team squads, while Harper is a bit younger and might need to wait for an opportunity to come elsewhere. I think a lot of leagues in Europe might not get the credit that they should and the Scottish Premiership is one of them. They breed good players every year and I think that list will continue to grow as years move forward.
The Celtic Star: How would Soro fit into life in the MLS?
Larry Henry Jr, Managing Editor – SBI Soccer: I think Soro would be a good addition for many clubs in MLS because he is a defensive midfielder and an aggressive player on the pitch. MLS is a physical league and teams are always looking for more defensive help so Soro would gel nicely to what the league already brings. Other defensive midfielders have come to MLS in recent seasons (Alfredo Morales, Jose Martinez, and others) and have done well for their respective clubs.
The Celtic Star:  A few youngsters switched from the USA to Celtic in recent years – Manny Perez and Andrew Gutman – why do you think things didn't work out for them?
Larry Henry Jr, Managing Editor – SBI Soccer: I think sometimes the situation for young players might be different than others so Perez and Gutman might have just been better suited for MLS to begin with. I think both players are good professionals with talent, but Celtic is a different level and a team that wants to win trophies every season in Scotland and do well in Europe. Perez and Gutman could make it back to Europe someday if things go well with their individual developments.
The Celtic Star:  
Why is Scottish football such an attractive prospect for American talent?
Larry Henry Jr, Managing Editor – SBI Soccer:  Similar to my thoughts regarding Carter-Vickers, I think it's a good physical league for players to test themselves in. I watch the SPFL any chance I get on a weekend and I am always loving the energy not only from the fans but also from the players. These teams want to win every week and I think it's a good league because anything can happen any given week. If you're a young American player who gets a call from a Scottish club, it's good to consider because if you work hard, you will get chances and that might be the spark to earn a bigger move down the road.
The Celtic Star: Are there any young players in the MLS that Celtic should be looking at?
Larry Henry Jr, Managing Editor – SBI Soccer:  It's tough to say because of contract situations but one player I thought Celtic could have  used was James Sands, the NYCFC midfielder who recently just earned an 18-month loan spell with rivals (the)Rangers. He's a versatile player who can play as a No. 6, a center back, or even a right back.  A few other young players who I think could be linked with moves abroad and could help a team like Celtic are Philadelphia Union forward Quinn Sullivan, D.C. United left back/midfielder Kevin Paredes, and FC Dallas midfielder Paxton Pomykal. All three are rising talents at their age level and are highly touted within U.S. Soccer's national teams.
US Interest in Celtic
The Celtic Star: What is the coverage of Celtic in particular and Scottish football in general like in the USA?
Larry Henry Jr, Managing Editor – SBI Soccer:  To be fair I think the coverage could be better. I enjoy watching the SPFL including Celtic and it's a huge club in Europe, I've been able to witness Celtic Park and the environment in the town in person and it's amazing to be a part of. I think the fan base from the U.S. will continue to grow though, especially with Paramount+ and CBS Sports now showing SPFL matches every weekend.
The Celtic Star: Do you think growing MLS growing in stature will encourage transatlantic tournaments, whether pre-season or otherwise?
Larry Henry Jr, Managing Editor – SBI Soccer: MLS is continuing to grow at a rapid rate and will continue to do so. Not only are more expansion clubs coming into play, but big name players and proven European players are moving abroad (Lorenzo Insigne, Carlos Vela, Zlatan over the past 5 years or so). Transatlantic tournaments I think would be a great idea to not only grow MLS on a worldwide scale, but also give players the chance to test themselves against European clubs. We have the International Champions Cup here in the U.S. (prior to COVID), so why can't MLS clubs try to face teams overseas in friendlies or preseason tournaments.
* Larry Henry Jr is the 

Managing Editor – SBI Soccer, 

Flyers Correspondent – Fox Sports The Gambler Philadelphia, 

HS Sports Contributor – Glory Days Online.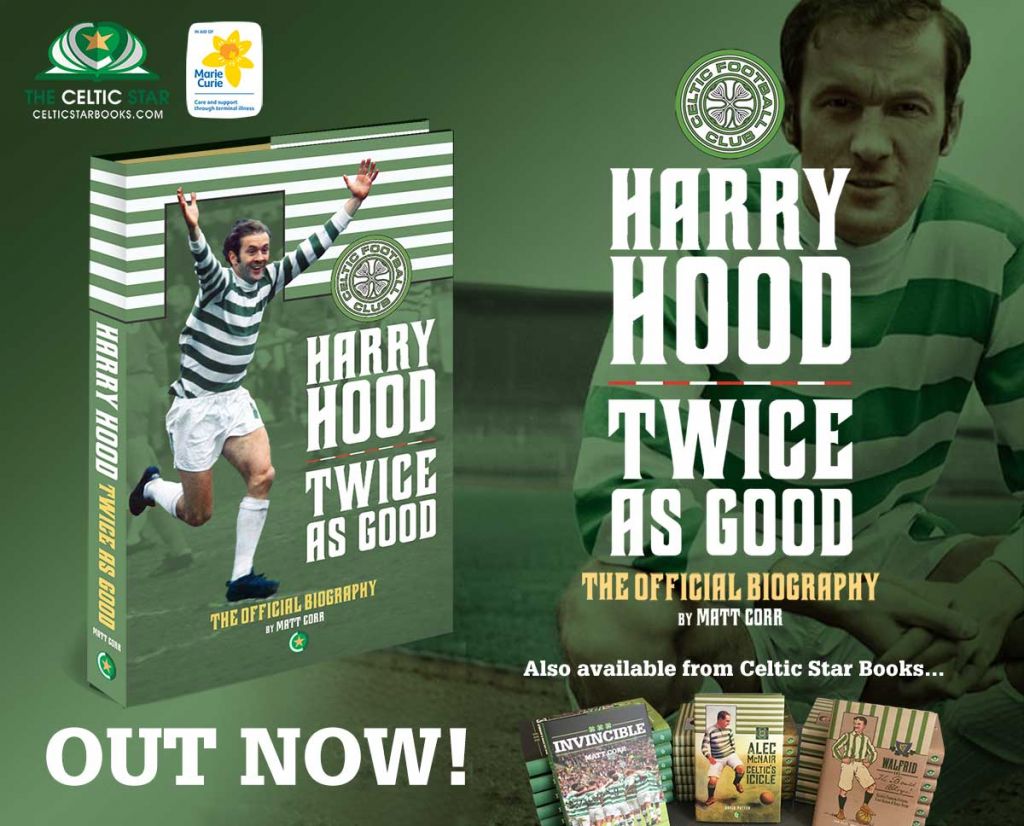 And for those who missed this one on The Celtic Star, here's a catch-up chance to check out the photographs given to this site by the former Celtic Director Tom Grant of the demolition of the old Celtic Park and in its place the emergence of the New Celtic Park which we know and love today. These photographs are fascinating and well worth checking out on the link below…