Matt Corr – Midtjylland are currently top of the Danish Superliga, an impressive 12 points clear of FC Copenhagen, who we at Celtic are trying desperately to forget about, following the recent tie between the teams (albeit we did enjoy a couple of brilliant days in Copenhagen itself!). As a champion in both countries, you are in a unique position to compare and contrast the standards in Denmark and Scotland. What are your thoughts in that regard?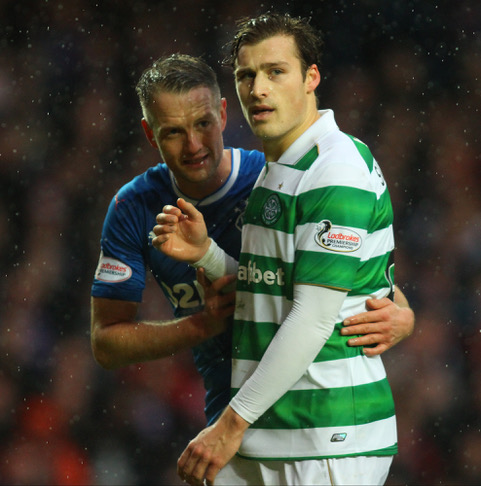 Erik Sviatchenko – The biggest difference for me is the fans. Not just Celtic but all other clubs enjoy lots of support. Hibs, Hearts and Aberdeen. Motherwell, Kilmarnock and Partick Thistle. It's amazing to see. Football is a massive thing. The 'identity thing' is much more pronounced in Scotland.
If I was to compare, then I would say that you live like Celtic supporters. Everything revolves around it. That is something unique, which you don't see in Denmark.
Level-wise? Quite similar for me. Midtjylland and Copenhagen are certainly up there with your top teams, although you have more spending power than Danish clubs. Wage-wise you can't compare. The salaries are much bigger in Scotland, although in saying that, I believe there is a huge gap between what Celtic and say, Aberdeen, would pay players.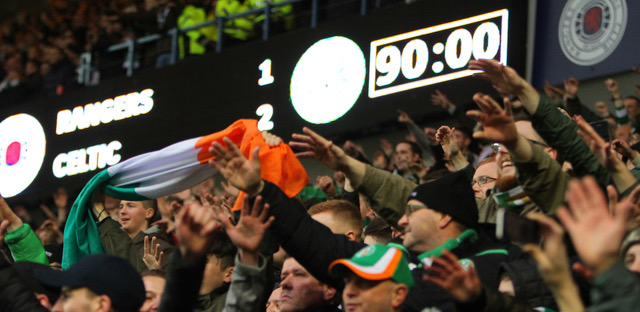 A team like Celtic relies on a lot of individual quality, whereas I think sides in Denmark are tactically strong in general. You mentioned that recent European tie. I thought that Copenhagen played that game in Glasgow really well. They were co-ordinated and kept the game really close. It is really difficult to compare Leagues. For me, it is all about how well you adapt. I adapted to the Scottish game when I played for Celtic and then had to do so again when I returned to Denmark.
Matt Corr – Let's talk about Erik Sviatchenko's all-time favourites and why. Firstly, who is your favourite player?
Erik Sviatchenko – As a kid, I greatly admired Hernan Crespo, as we discussed earlier. Later, as I was developing as a player, it would be central defenders. Guys like Carles Puyol, Sergio Ramos, John Terry and David Luiz were the ones who inspired me.
Matt Corr – And your favourite team?
Erik Sviatchenko – As a youngster, that would probably be Chelsea. Or Real Madrid. Now of course, it would be Midtjylland and Celtic.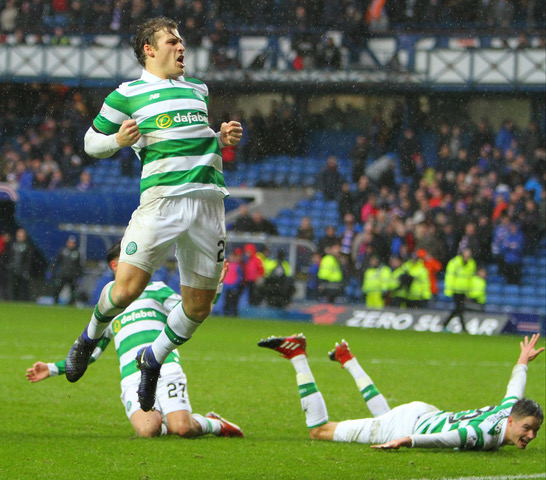 Matt Corr – Are you still in touch with any of the other Celtic Invincibles?
Erik Sviatchenko – Absolutely. We still have a relationship and enjoy talking about football. One of my favourite things to do in Glasgow was to meet some of the guys to talk about football and enjoy coffee and doughnuts at Eusebi's in the West End.
That group included Stuart Armstrong, Kris Ajer, Ryan Christie and Gary Mackay-Steven. I still Snapchat on a daily basis with Stuart and Kris and keep in contact with Gary and Ryan. We spent time in Edinburgh and Glasgow last year, as a family. We 'borrowed' Stuart's place for a couple of days. We met his lovely girlfriend for the first time because we had left Scotland for Denmark before they got together. That was also great. We plan on having a reunion in the near future, for sure. All of us!
Matt Corr – If I asked you to pick one specific moment in your Celtic career to relive today, what would that be and why?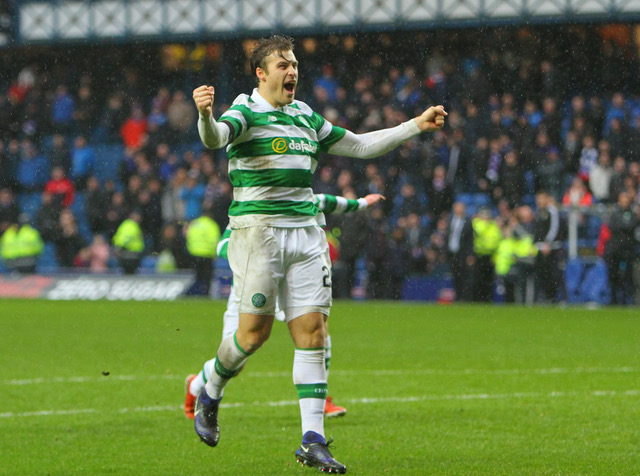 Erik Sviatchenko – I would 100% choose that moment at home versus Manchester City. It was absolutely mental. The sound was frightening. I feel joyful and happy even now, just reliving that. I remember the small mascot during the Champions League anthem, amidst all the noise and colour in the stadium.
He was looking up at me and smiling. Like this was his best experience ever. I was the same. It was my first Champions League game and it was happening in this magical stadium. We should have won that night.
Matt Corr – And you were involved in the first goal? Was your header going in?
Erik Sviatchenko – I was. We had trained specifically on that set piece, with James Forrest and Scott Sinclair and the long pass from the free-kick. We would run offside but then the ball would be pulled back, playing us on.
Was it going in? (Laughs) I spoke to Moussa about that! To be fair, it was possibly going past the post! But you dream of such moments since you were a kid. That magical song and your first game at Celtic Park, in a game which meant so much to so many people.
Matt Corr – Could you summarise your feelings for the club today? Do you and/or your family miss Celtic and, more generally, life in Glasgow/Scotland?
Erik Sviatchenko – Yes, we do. William also misses it. We had planned to travel to Glasgow again in the summer, and also to spend some time in Edinburgh, however, the COVID situation has prevented that. We still intend to come over whenever we can.
We want William to know where he was born. This is the first place we lived as a family abroad, by ourselves. The club went 'all in' on me and I went 'all in' on the club. And not just us. My twin sister Alexandra stayed with us for 11 months. She worked for the Celtic Foundation. She is a schoolteacher and she got involved in different projects, with kids who perhaps had some difficulties inside or outside school, teaching arts and crafts, that sort of thing.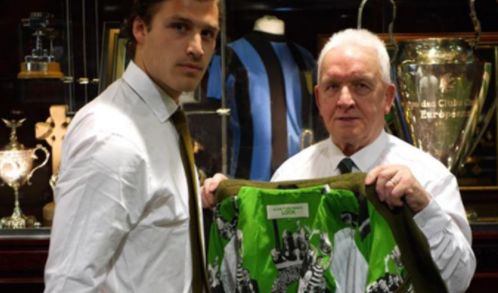 My wife signed for Celtic Ladies, although she was expecting William for some of that time. My father and I designed jackets for the Lisbon Lions. We went to the Hebrides and produced a Harris tweed design, specifically made for the Golden Anniversary. It felt like we were giving something to the club. As I say, we were 'all in.'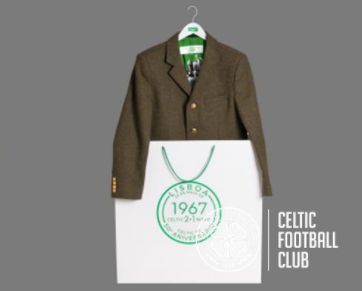 Matt Corr – You have very kindly agreed to write a short foreword for my new book, Invincible. You are one of the very few people on earth who can actually describe what that feels like from the inside. If I ask you to do a quick brain dump of the things that immediately come to mind when I mention that incredible season, what would those be? People? Places? Games? Goals? Emotions?
Erik Sviatchenko – First and foremost, I must say that it is a weird feeling to be asked again about that season. No-one really cares about this in Denmark. About what you did before. I wish they could see what it's all about.
For me, that's the fun thing but they tend not to remember and cherish these things. I am a professional and I have moved on now. To my next chapter. But I know that I should think more about those times and cherish these memories. And I will.
In Glasgow, I would be reminded of it every day. That's what I loved most about the place. Being able to meet so many kind people, all with one thing in common. All with the same feeling. That love of Celtic.
And even though the city of Glasgow is divided in two, when they asked for autographs, having a kind perception for me and my family. So many watching at all the grounds. I look back with a whole mixture of feelings, invincible, amazing feelings.
We had two years of living abroad, as a family, for the first time. My son William was born there. It was like a long, long holiday. Meeting friends and going out. Kelvingrove Park, Balloch or the Trossachs. Glasgow gave us everything and it had everything. And on top of that, it had an amazing football club. If I were still in Glasgow, I would walk around with a sign on my back. "I am INVINCIBLE! Have you ever tried that?"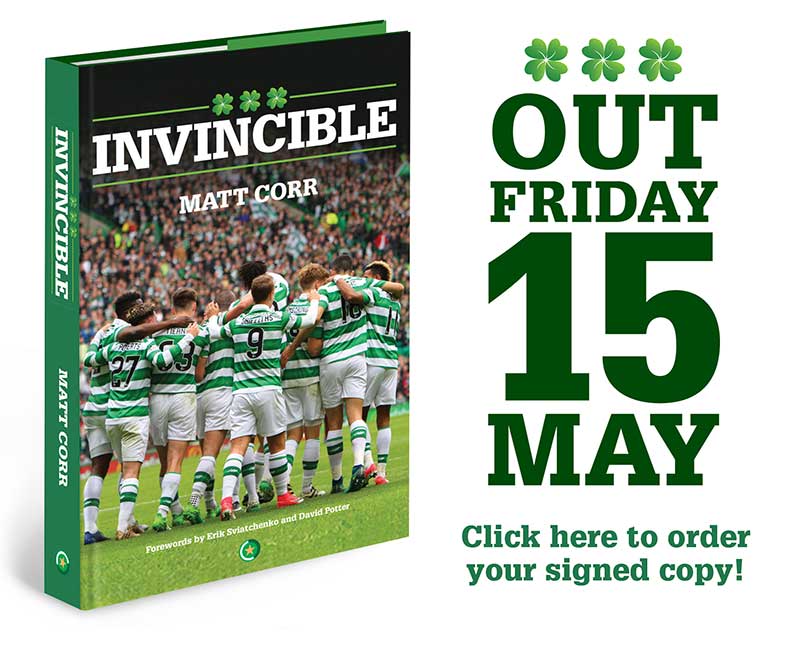 Matt Corr – And finally, Erik, you are still very fondly remembered by all of us at Celtic. My younger son is roughly your age. His reaction, when I told him I would be speaking with you, was, "Love that guy!" What is your message to the Celtic supporters?
Erik Sviatchenko – Celtic have supporters everywhere. That love that you show to every player makes you unique. It's quite amazing to see. More than two years have gone by. I am thinking that you are gone and will be forgotten, Erik. No-one will talk about you again. But that's not the case. Every day there is something. I am in a training camp in Poland and they are there.
They stand up and cheer, then start to sing. "He's magic you know, Erik Sviatchenko." I turn to my teammates. "Listen, guys. They are everywhere!"
There is another story which you might like. I received a text message recently from James and Margaret. "Hope you and the family are well." James is a big Dundee United supporter. We first met them in a restaurant in Liverpool, when we were down there to see Jonas Lössl, who is a really good friend. He is on loan at Huddersfield but owned by Everton.
We also took in 'The Beatles Story.' My father was a big Beatles fan, as am I. (Laughs) Even William now sings 'Yellow Submarine!' Anyway, James approaches me and asks, "Aren't you Erik Sviatchenko? My wife is a big Celtic supporter." And then I get a big hug and a kiss. It felt like being part of a family.
And I still get sent pictures of my goal versus Rangers, with comments like, "Hail, hail from the Bhoys! Miss you, big man!"
My message to the Celtic fans? I'll always be listening and looking out for Celtic. In my dreams, it would be amazing to one day play at Celtic Park again. Whether it's going to be as a Midtjylland player, a Celtic player or even for a third club, you never know. No-one knows what happens in football. Let's just see what happens in future.
For now, I'm just proud to have been a big part of that great club!